How to Search for What Vehicles Someone Owns (2023)
Find out what car someone drives!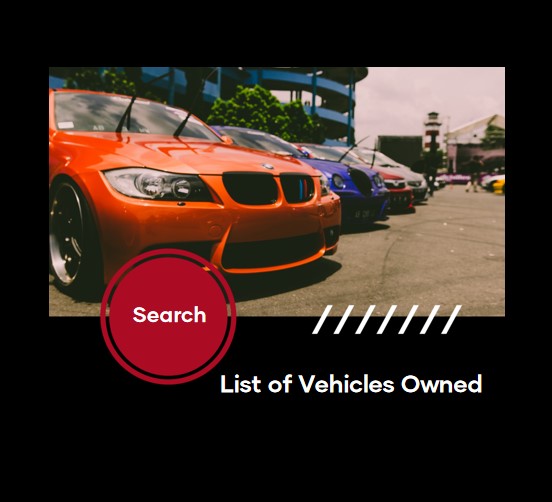 Vehicles Registered to Someone
1. Enter Name 2. View Report – Just Enter a Name
Whether it's because you're intrigued to know a person's list of vehicles or you just want to verify if they are who they claim to be, you should find a solution that helps with your searches in this guide.
How to look up cars registered to a person
Method 1: Look for clues on social media sites
Living in this digital world, nine out of ten people use more than one social media platform to either connect with loved ones or share their thoughts or ideas through posts. And there is a high chance that the person you're attempting to look up had uploaded pictures about their own vehicles on platforms like Instagram, and Facebook. Simply scroll through their posts to find some clues.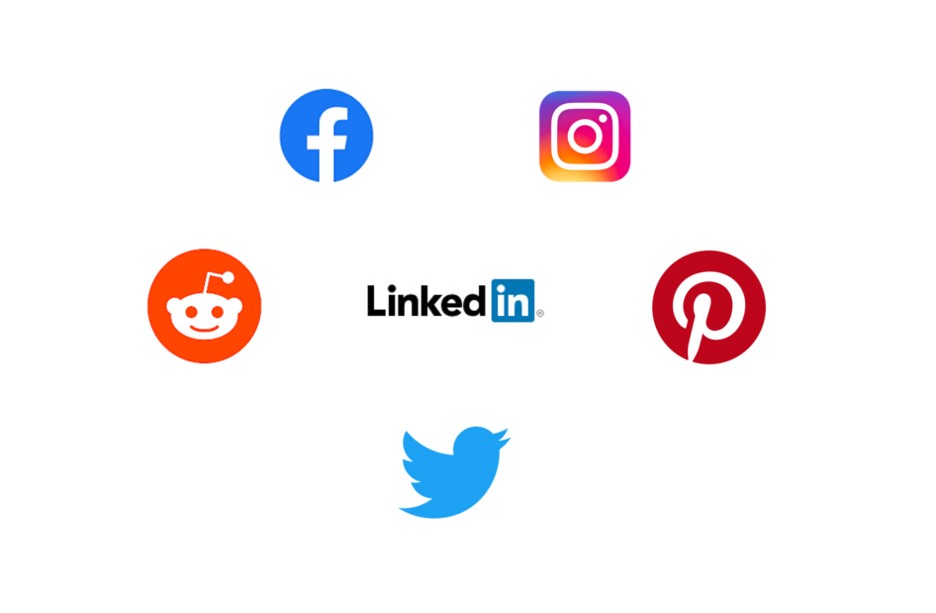 Method 2: Perform an asset search online
Asset Search by Name
Look up vehicles, and properties owned by a person!
If the above method doesn't give you any luck or you just don't have access to their social media posts, you should consider doing an asset search with an online service. All you need is a name, phone number, email address or other identifying information to get started. Your searches are conducted confidentially, meaning that your search subject won't get any notifications.
In addition to this asset search service, you'll find TruthFinder quite helpful when it comes to performing a background check on an individual. What's in the report might include the following, if available:
Personal details (name, known aliases, date of birth, relatives, associates, assets, jobs, and educational history)
Contact info (phone numbers, email addresses, addresses, and other personal info)
Criminal and traffic records, where available
Having access to such a wide range of information about an individual can help you discover more about a person.
People search engines we listed in this article are legitimate services. The information is obtained through legal means and publicly available records. However, there are some limitations to your searches. The information gathered may not be exhaustive, and the results depend on the individual's online presence and privacy settings. In addition, online services may undergo changes in features or offerings over time, and it's advisable to check the respective websites for the most current information.
Below we'll detail two legitimate online services to help with your searches.
Comparison of TruthFinder and BeenVerified: Choosing the right tool for you
When it comes to searching for information about someone's vehicle, both TruthFinder and BeenVerified offer valuable services, but they do have some differences. Here's a brief comparison to help you decide which tool might better suit your needs:
TruthFinder:
Extensive Database: TruthFinder boasts a vast database sourced from county, state, and federal records, offering a wide range of information.
Visual Mapping: One unique feature is its visual mapping capability, allowing users to explore connections and relationships visually.
Background Check Focus: Known for its background check services, TruthFinder provides comprehensive reports covering personal details, contact information, criminal records, and, crucially, assets like vehicles.
BeenVerified:
Diverse Search Options: BeenVerified stands out with its multiple search options, including people search, reverse phone lookup, email lookup, and more.
7 Products in One: Offering a comprehensive suite, BeenVerified is not just a people search tool; it provides seven different products, making it a versatile choice.
Vehicle Lookup Feature: BeenVerified includes a dedicated vehicle lookup feature, providing information on the cars someone owns, making it particularly useful for our purpose.
In terms of the pricing plans, Both services operate on a subscription-based model. However, on TruthFinder, your subscription fee will depend on your search types. And on BeenVerified, it will depend on which membership you choose – 1 Month Membership and 3 Month Membership that comes with 100 reports run per month.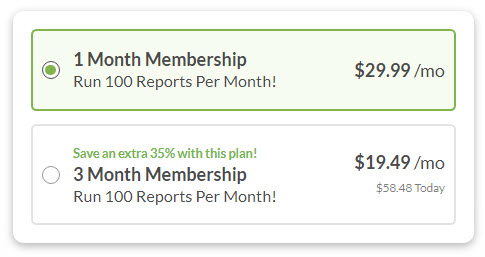 Note that prices are subject to change and we suggest you check their sites for the most updated pricing.
Option 1: Asset search with TruthFinder
With millions of available public records sourced from county, state, and federal sources, TruthFinder is a trustworthy background check service that you can use to view an individual's public record information including the list of possible vehicles they may own. Below is a simple three-step guide to search for what vehicles someone owns.
Head to TruthFinder's homepage.
Feed the person's name into the box and refine your searches by selecting the state. Then hit Enter.
Now TruthFinder will comb through its public record sources to match information about your search subject. When they find your match, they'll compile the available information into an easy-to-read report. Once you purchase a membership plan, you can open the report and locate the section that displays the person's potential list of vehicles owned or driven by them.


The above image is from a sample TruthFinder report. Actual TruthFinder reports may contain more or less information.
Your report may include your search subject's list of assets that can include the following:
Properties owned or previously owned
Vehicles owned or driven
If you're hitting a dead end during your searches, TruthFinder's support team may help. Simply go to https://www.truthfinder.com/help or mail to help@truthfinder.com.
Option 2: Asset search with BeenVerified
The other online service that you should try is BeenVerified. With 10+ years of experience in public records search, BeenVerified comes in handy to keep you informed. What makes it reputable is that BeenVerified is more than people search. It's 7 Products in one.
People Search
Reverse Phone
Email Lookup
Address Lookup
Username Search
Unclaimed Money
Vehicle Lookup
Looking up information about an individual on BeenVerified is pretty straightforward. All you have to do is just take these steps:
Navigate to BeenVerified's search page.
Type in the person's name in the search box and hit Enter. Or you can select another search type based on the information you have at hand.


Wait for BeenVerified to scan hundreds of millions of available public records and find the information about your search subject. When a report is ready, open it and locate the Assets section. Under vehicles, you can click View full vehicle report to check which car brands they own and other specs.


If you need any assistance while using BeenVerified, do not hesitate to contact their support team.
1-866-885-6480
support@beenverified.com
FAQs
Q: Can you find out what car a person owns?
A: Yes, it's possible to discover the vehicles someone owns through online services like TruthFinder and BeenVerified. These services compile information from various sources, including public records and online databases, to provide details about an individual's assets, including the list of vehicles they own or have driven.
Q: Can you run a VIN number to find the owner?
A: While running a VIN number lookup on services like BeenVerified and Bumper can unveil certain details about a vehicle, such as its make, model, and year, finding the owner's personal information through a VIN is restricted. Privacy laws and ethical considerations prevent direct access to an individual's identity via their vehicle identification number.
---
That's it – the full guide to search for what vehicles someone may own. Hope it helps! If you have any questions regarding looking up information on an individual, feel free to drop us a line in the comment section below. We'll get back to you ASAP.
*All product names, logos, brands, trademarks and registered trademarks are property of their respective owners.
The methods in this article provide you with easy access to public record information, but without a guarantee for accuracy and may include links to websites not listed as a Consumer Reporting Agency (CRA). Information acquired from these bodies is illegal to be used for employment, housing, credit, and other purposes alike, according to laws such as the Fair Credit Reporting Act (FCRA). If you're not sure whether your use of our methods is appropriate, click here for details.