How to See All Accounts Associated with My Gmail (2023)
Quick ways to find those online accounts you don't remember!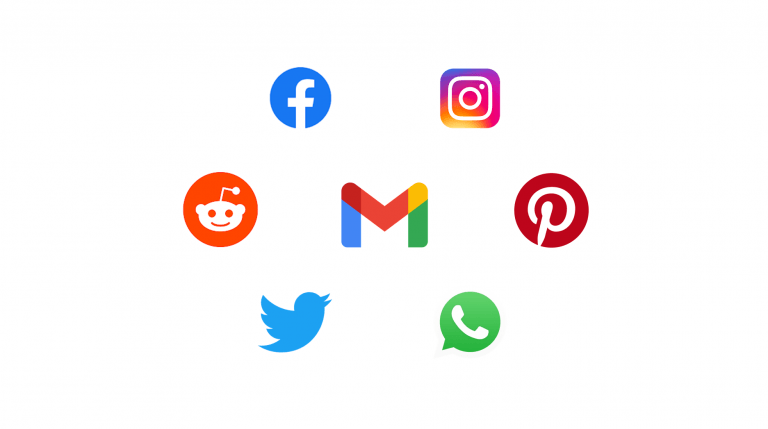 Reverse Email Lookup Gmail
Look up your Gmail and find all accounts associated with it.
Whenever you browse a website in your browser or log into an app, you might choose to use your Gmail. As time goes by, you can't remember which online accounts are linked to your email. If that's your case, this post is for you. Here we'll walk you through the steps to find all your accounts. Aside from this, you'll know how to unlock an individual's online profile.
How to find all accounts linked to your Gmail
The way to see all accounts associated with your Gmail is pretty straightforward. Below are the steps you can take.
Open your browser.
Click on the three dots located at the top-right. Then select Settings.


Click Manage your Google Account.


Select Security. Scroll down until you find Manage third-party access. Make sure you click on it.


From there you'll see all the apps or websites that you've logged in to with your Google account.
Bonus tips: how to find an individual's all email and social media accounts quickly
Nowadays, the majority of us set up more than one account for personal or business purposes. But a problem arises. It's hard to manage such a large number of accounts and you can't remember the email accounts you've created and the online profiles linked to your email or phone number. In such a case, we recommend you use a legit and trustworthy online service to help you find all the accounts you own. They allow you to find the information you need with just a few clicks.
Option 1: Search for all accounts in your name with BeenVerified
BeenVerified is a useful tool that offers a wide range of search methods for users to search for all email and social media accounts they own. You can also search for an individual's contact information and even photos! Your searches are conducted confidentially. So your subject won't be notified.
Go to BeenVerified's Reverse Email Lookup page.
Enter the email address into the search bar and click SEARCH.


Wait for BeenVerified to search its database. Once it finds your match, open the report and locate the section that displays the information you need.


BeenVerified is a paid service that comes with online customer service. If you need assistance while using BeenVerified, feel free to contact the support team either via live chat or through email: support@beenverified.com.
Option 2: Unlock your email and social media accounts with Spokeo
If you're wondering how many social profiles you've created, Spokeo can help you the most.
Navigate to Spokeo's search page.
Select a search option. Enter the information into the search bar and click SEARCH NOW.


Wait for Spokeo to work its magic. When results show up, find your match and view the report.


Here you'll find all the email and social media accounts you own.