2023 Tips | How to Search Someone on Tinder by Real Name or Phone Number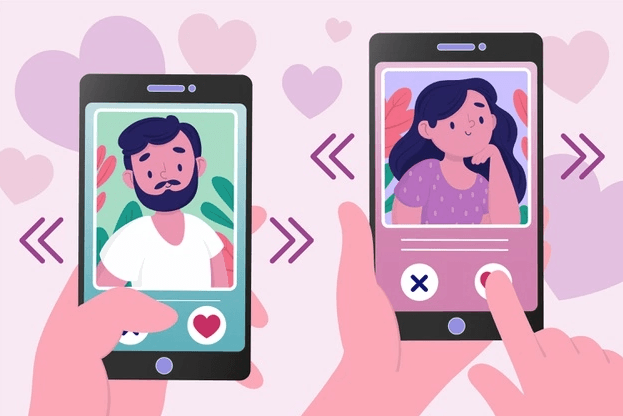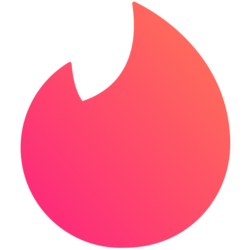 Tinder Profile Finder
Enter any name to find someone's Tinder profile & more
Are you wondering if your sweetheart is cheating on you with dating apps like Tinder? Or maybe you're looking for someone you met/dated before? Theoretically, users can't search for a specific profile unless you're matched with the person already. However, thanks to some workarounds, you can easily search & find someone's Tinder profile, using just a name, a phone number, an email address or a picture. In this article, we'll show you how to do it in a time-saving way.
Method 1: Search Tinder profiles by real name
With the right tool and method, finding someone's Tinder profile can be quite easy. Many social media search tools can search for someone's dating profiles with as little as the person's first and last name, and TruthFinder is definitely one of the best.

TruthFinder is a powerful and trustworthy social media profile search site. With millions of records in its database, TruthFinder allows you to uncover a wealth of information associated with a person: photos, contact info, profiles on more than 100 social & dating profiles, etc.
To get started:
Go to TruthFinder official website. Enter the full name of the person you'd like to look up in the search field, then click SEARCH.

Wait for TruthFinder to comb through its database. When a list of possible matches pops up, find the right one and click OPEN REPORT.

Go to the SOCIAL section on the left where you'll uncover the person's digital footprints on 100+ social & dating sites.
Method 2: Find someone on Tinder by phone number
Searching by phone number is another easy and effective way to find someone's Tinder profile. To do it, simply enter a phone number in the search bar below, and click Search Now. You'll then be able to uncover the person's digital footprints on 50+ social & dating sites, Tinder included.
Below is what a typical report generated after a search look like. You can select the Social tab on the left to check out all the online profiles associated with the person. You can also find out detailed contact info and all kinds of public records available.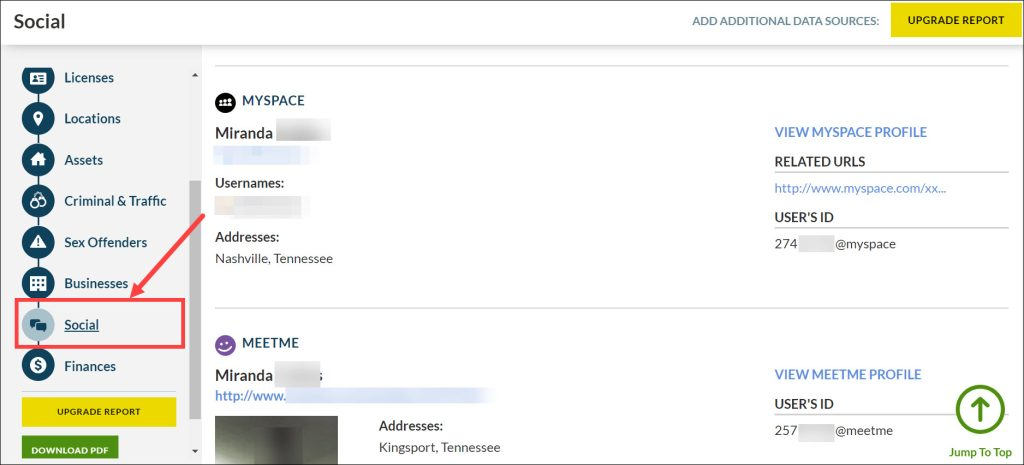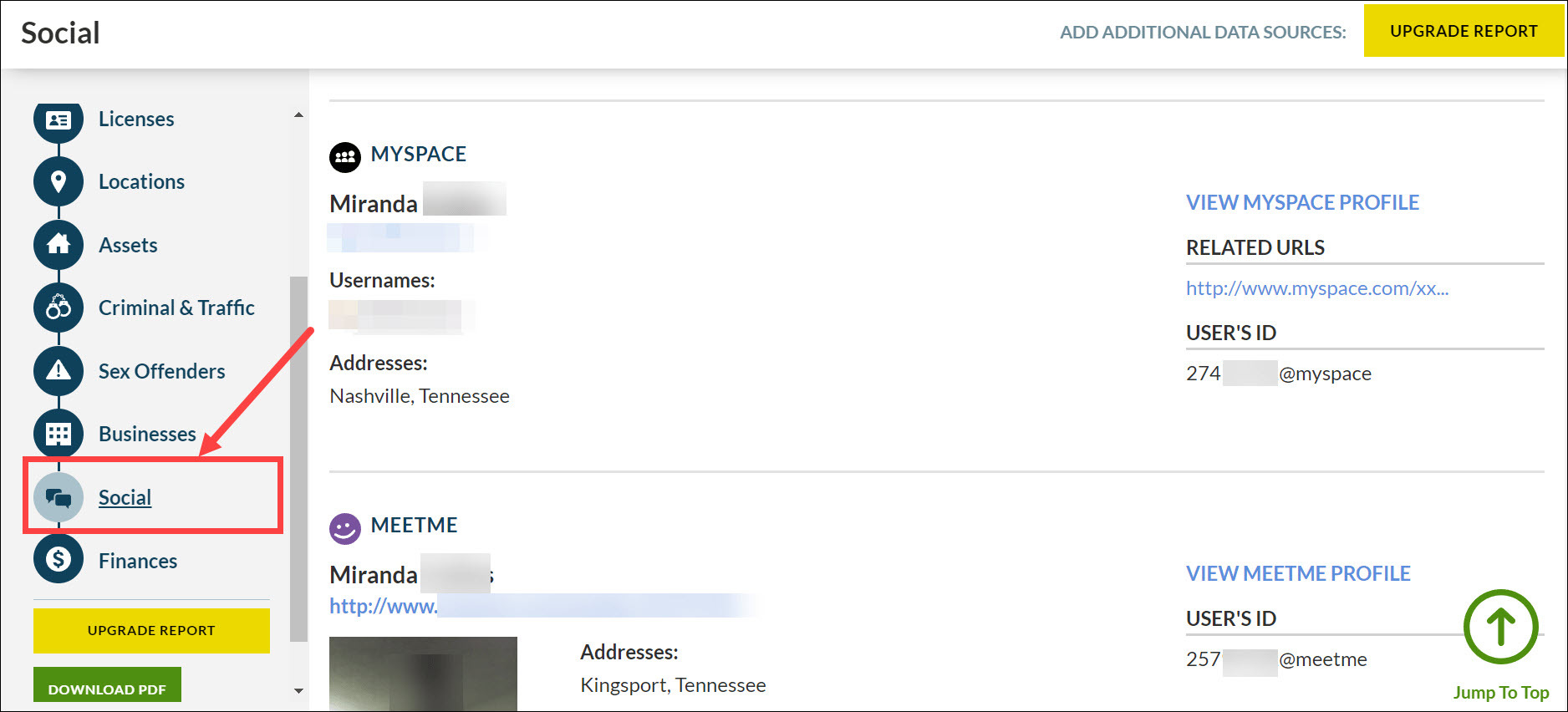 Alternatively, you can try searching Tinder profiles by an email address or a photo you upload.
Method 3: Find a Tinder user by username
Google search
The easiest way to search for a specific person on Tinder is to type into the Google search bar site:tinder.com (limiting the search results to Tinder profiles) followed by the person's username.
Search and see if this can bring up some results. If any of them seems like the right one, click to view all profile pictures of the person. You don't even have to own a Tinder account to do so!
If you don't have the username, don't worry, there're still some hopes. The truth is, many people tend to use the same username on different social platforms. So if you happen to find their username on Instagram, Facebook, Twitter, or Tiktok, it would be much easier to search for them on Tinder. If, however, you still don't have any clue at all, you can use a username finder to search for their username on various social platforms.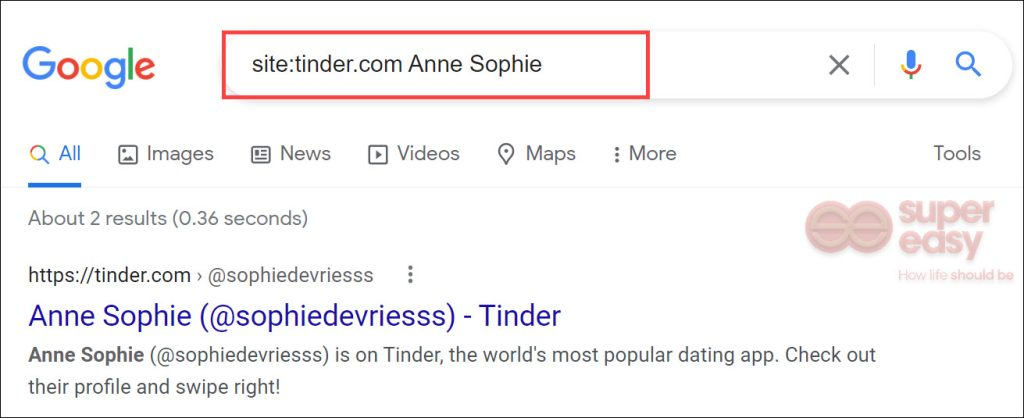 Tinder URL
In fact, every Tinder profile has its unique URL, which is http://tinder.com/@username. Simply replace "username" by the real one, and you'll be able to view their profile directly.
To view the profile, you'll need to create an account and log in.
So above are the 3 proven methods to find someone's Tinder profile. Hopefully this post helped you. If you have any questions or suggestions, please feel free to leave a comment below.