5 Ways To Find Facebook Profile Without An Account or Logging In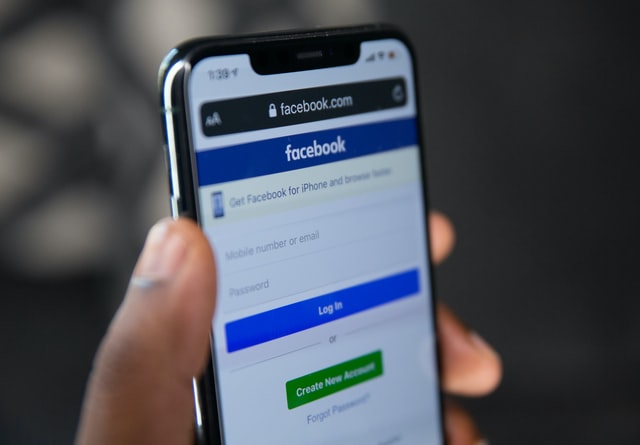 Facebook Profile Search
Enter someone's name and find their social profiles on 50+ social networks.
While Facebook is a popular social networking site, not everyone wants to create an account. However, there may be times when you need to find someone or access information on the platform. Here's how you can do it without logging in or creating an account.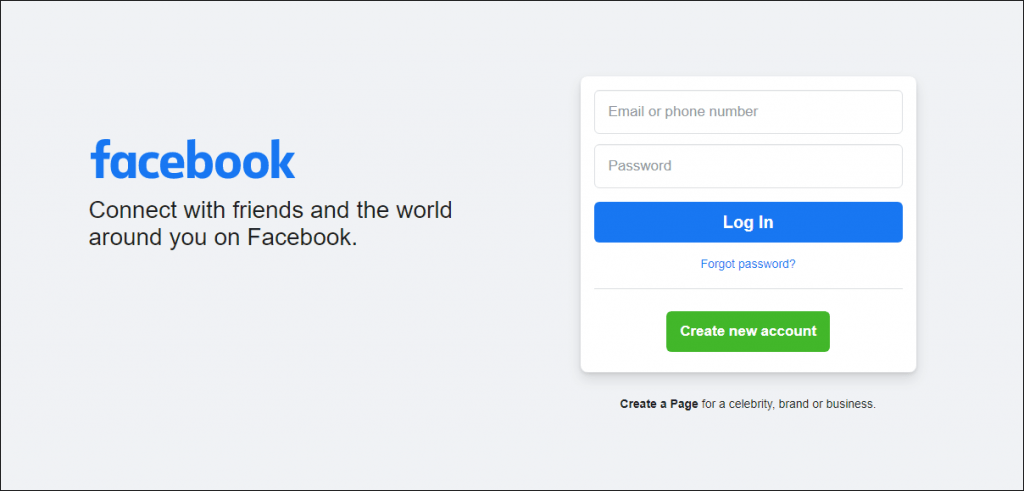 If you're signed out, you'll see the message: You must log in to continue.
Don't worry, this post has detailed ways you can use to do a Facebook search without an account or logging in. You can choose the one that suits you. Read on to find how.
5 ways to find someone on Facebook
Below are some proven methods you can find someone on Facebook without an account or logging in easily.
1. Find a Facebook profile by TruthFinder
TruthFinder is a convenient and legitimate people finder. By entering a person's name or phone number, you're able to explore associated social media or dating profiles. It also reveals the person's real background info such as education, criminal records, property, and so on.
1) Go to the TruthFinder homepage.
2) Type in a name and click SEARCH.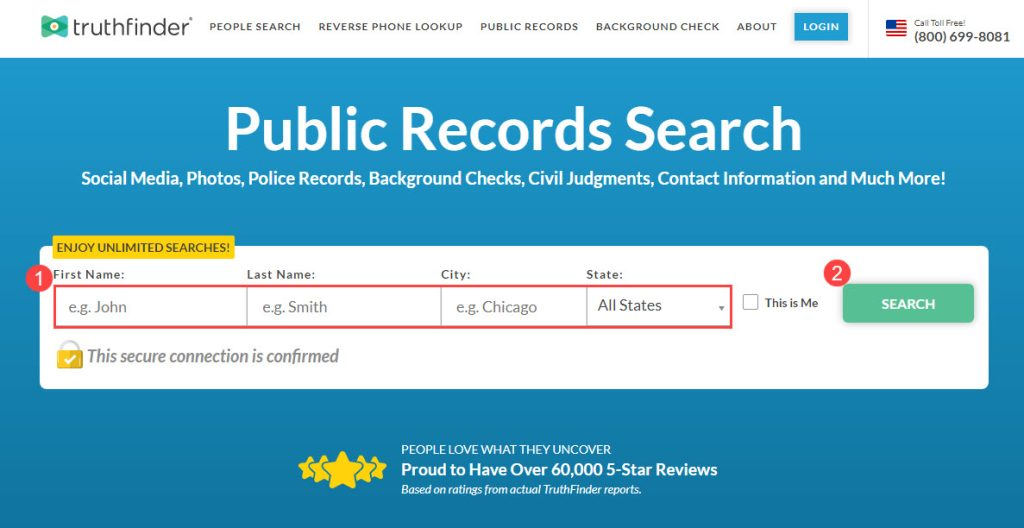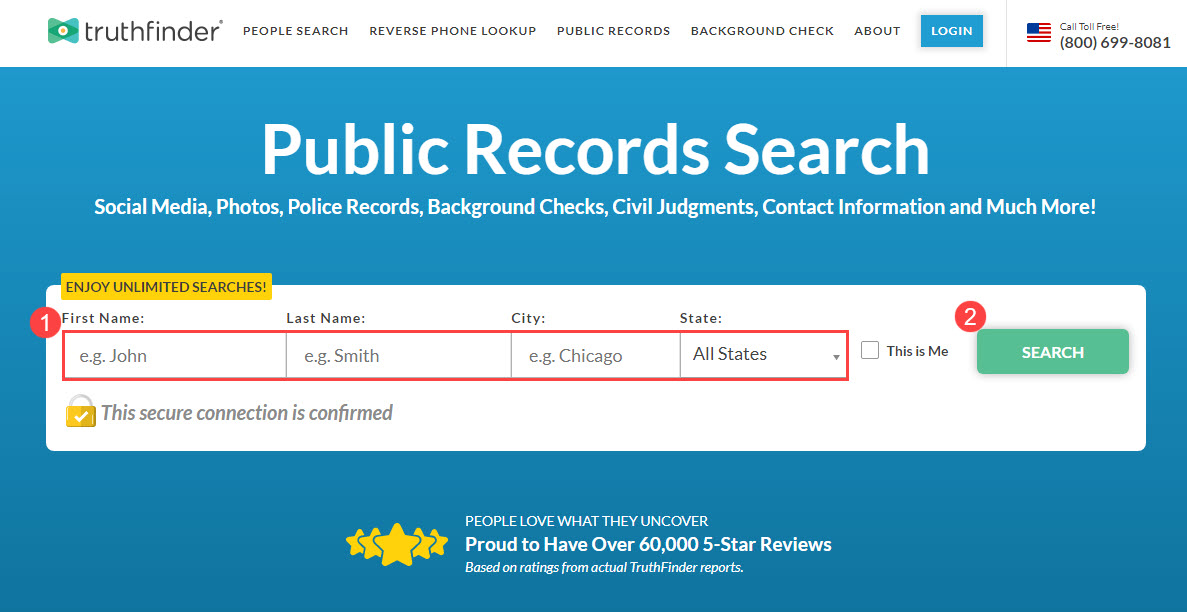 3) Wait until the background report is generated, and you'll see the person's social media accounts, including hidden ones. In order to view the report, you will need to purchase a membership plan that best fits your needs.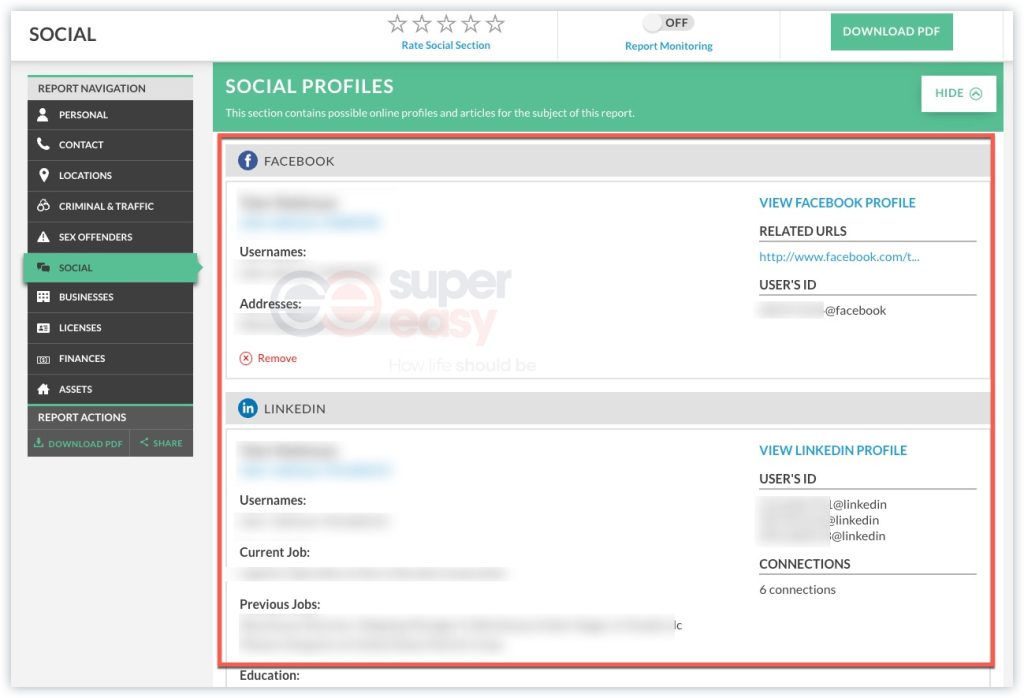 2. Find someone on Facebook with BeenVerified
BeenVerified is one of the most popular and experienced people search engines in the market. With phone number/email addres/name, you'll find the most up-to-date information about the person including name, contact information, social media profiles on 50+ social networks, public records and etc.
The information is gathered from a wide variety of places, from both governmental and non-governmental places. BeenVerified is known for updating its database regularly, so you'll usually get quick, accurate, and detailed information about the person.
1) Go to the BeenVerified.
2) Choose the search engine according to the information you have, then type Name/Email/Address and hit Search.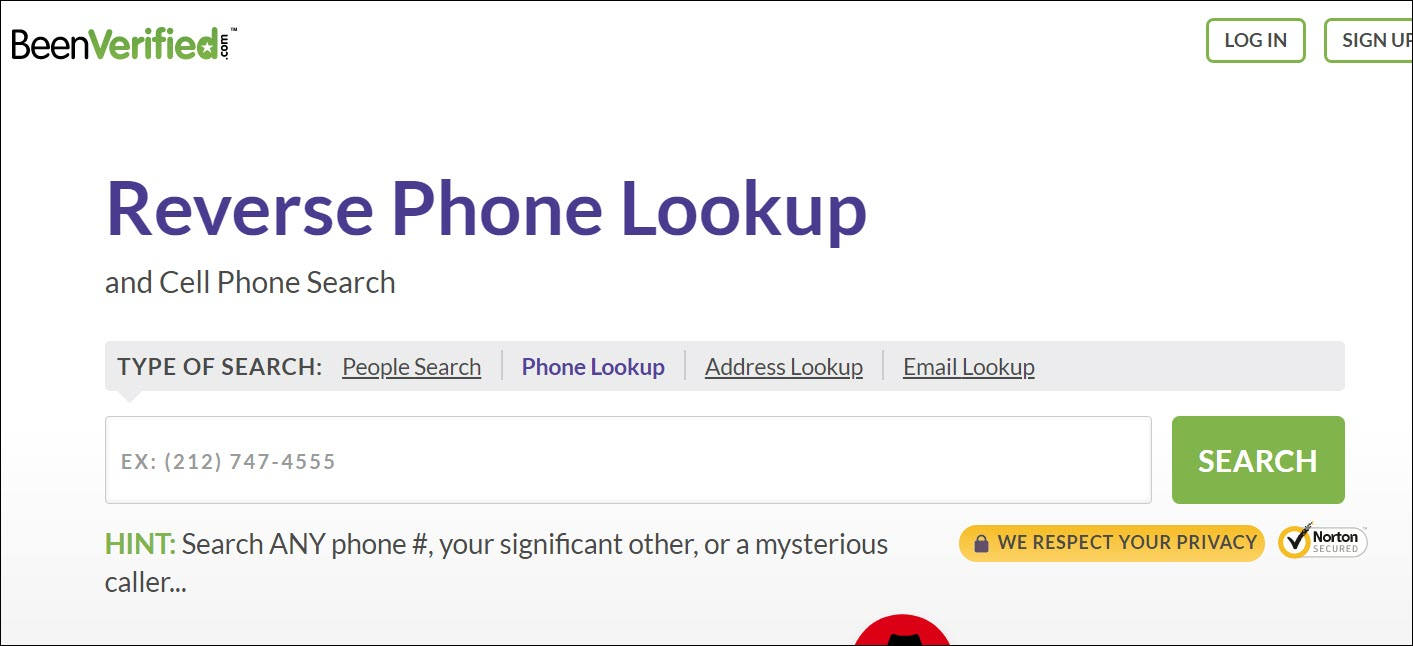 3) Wait for a second and you'll acquire a complete report that contains the information you need.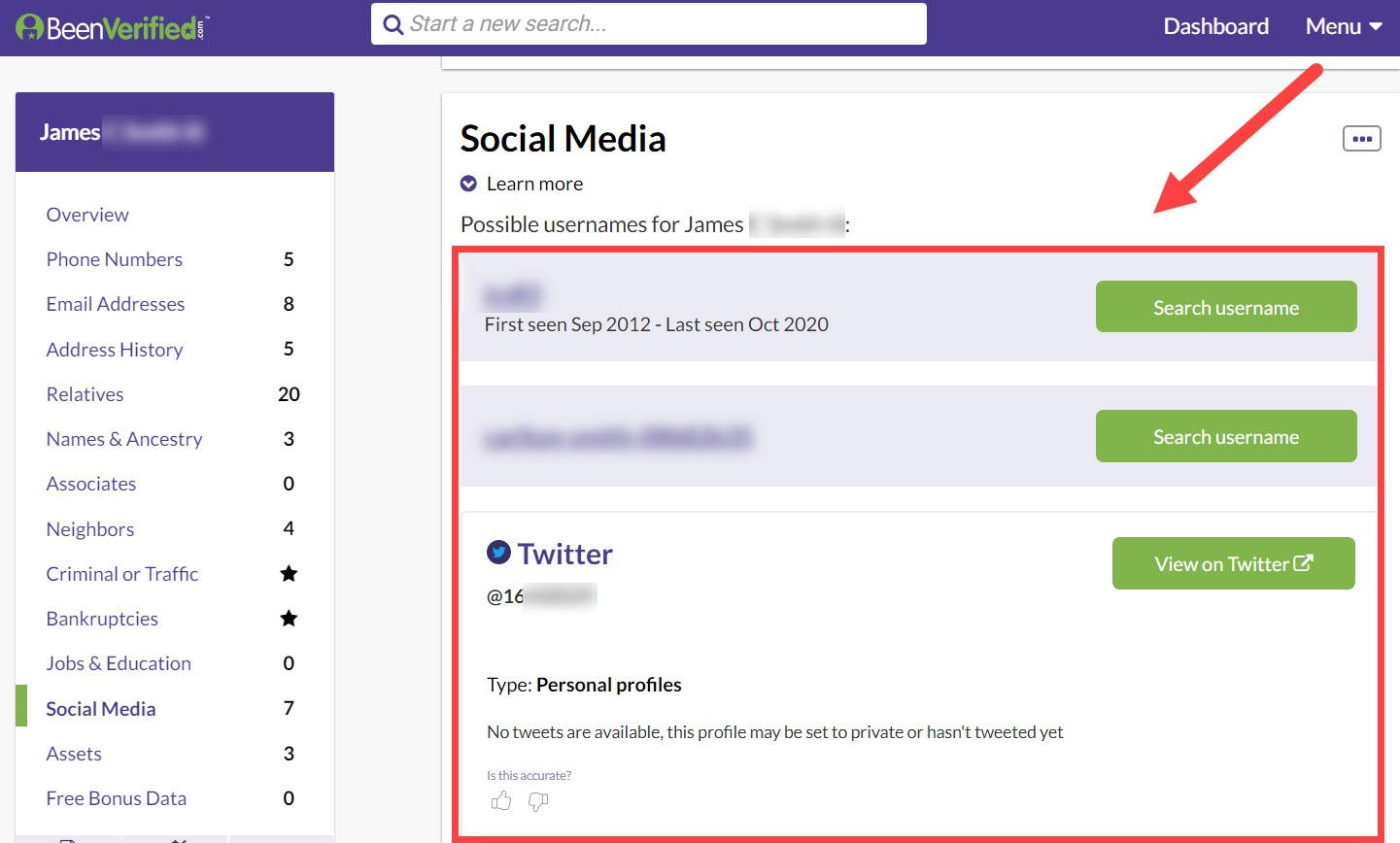 3. Find the person with Social Catfish
Social Catfish is an online dating investigative service with a powerful reverse image lookup. You can upload a picture to scan for matches from online networks, public databases and multiple search engines. From the report, you can get their identifying details and track what websites the person has a profile on.
1) Visit the Social Catfish search page. Upload an image and click Search, or choose other search options as you like.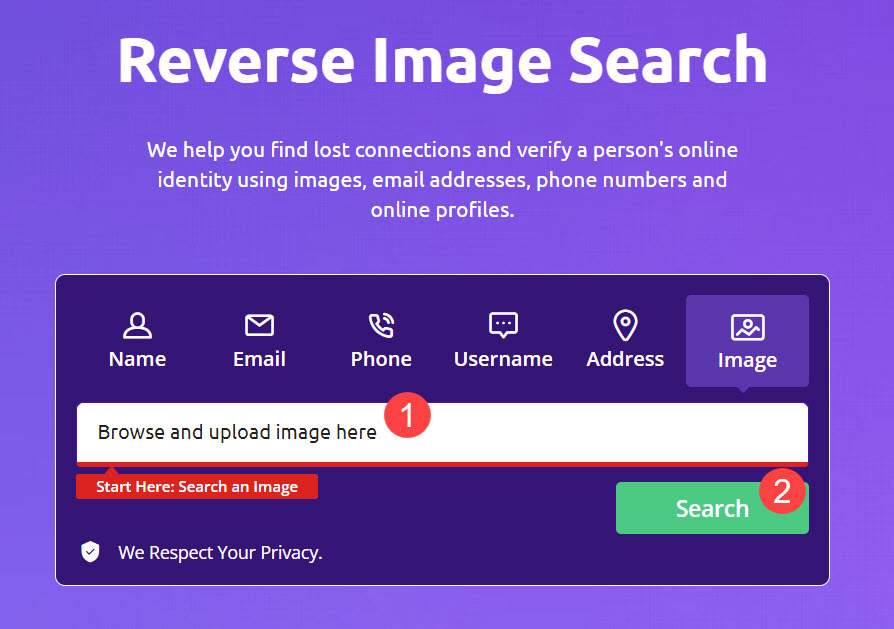 4. Track Facebook account with Spokeo
Spokeo is one of the most famous people search engines in the market. You can see it show up in shows and series. It was born in 2006, a legitimate product that gathered public data to create profiles for people. You can find them by name, phone number, email, address easily and quickly.
1) Go to Spokeo.com.
2) Search the Name/Email/Phone number/Address.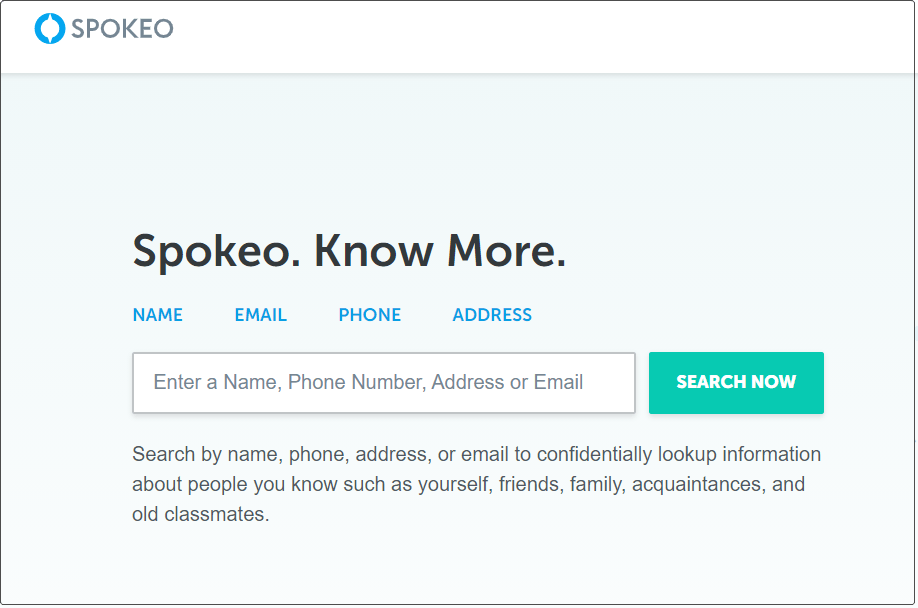 3) Wait for Spokeo to generate the report. Then you'll see all the information associated with the input information.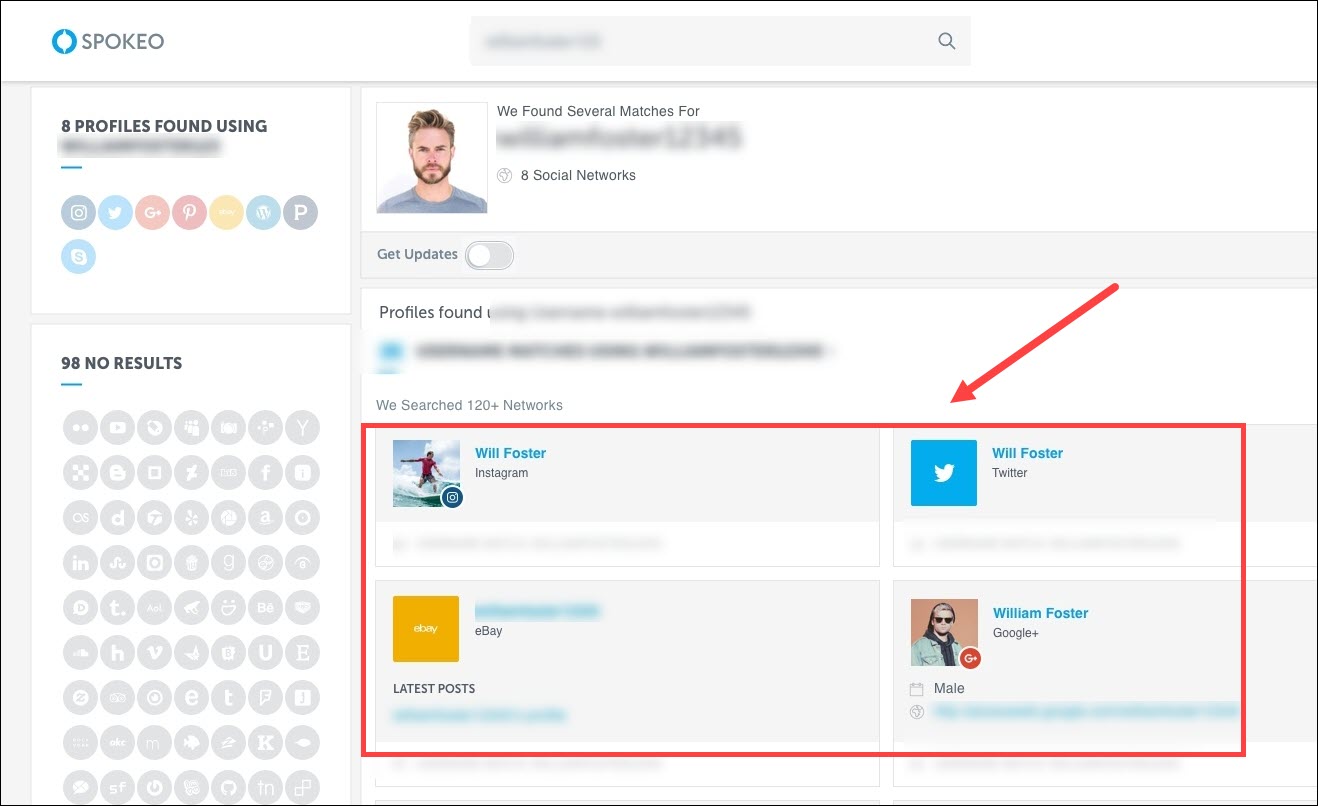 5. Google search
Google search is one of the common methods when you try to find someone on Facebook without an account. Yes, you'll find profiles by searching name site:facebook.com in the search engine. You'll see the list of profiles on the result page.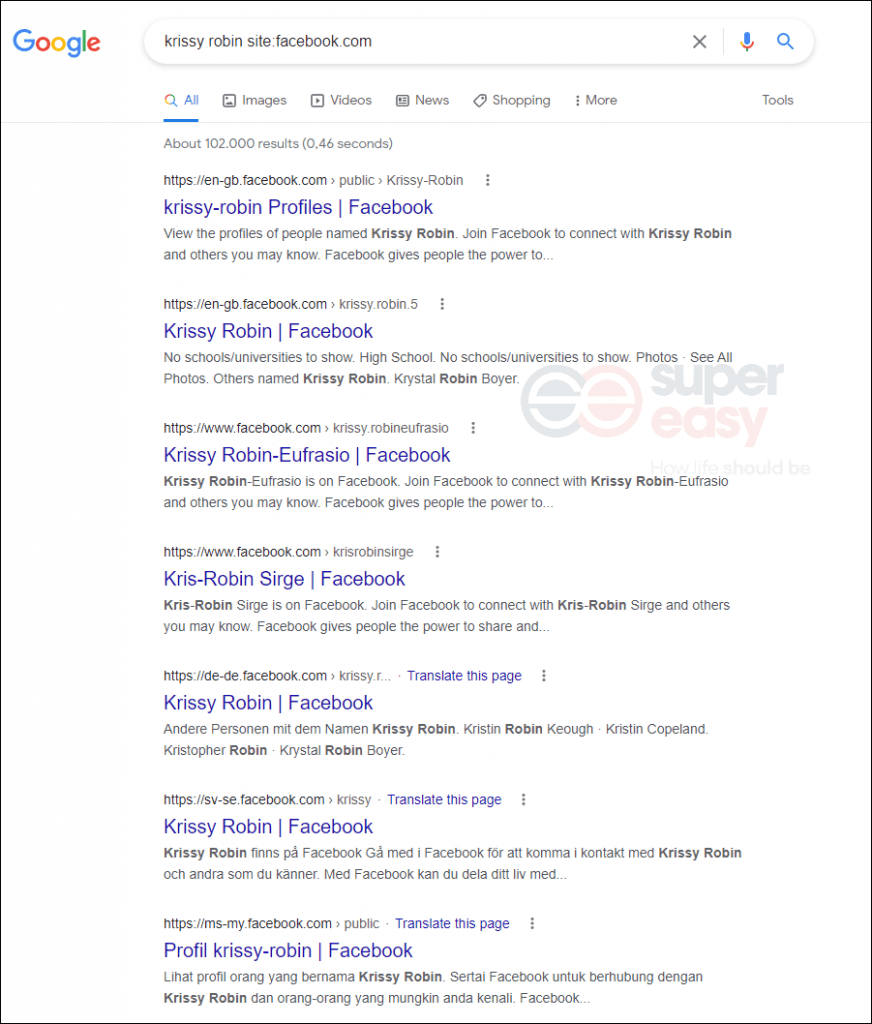 However, when you click it, Facebook will ask you to log in first. So you can't check the person's profile without logging in.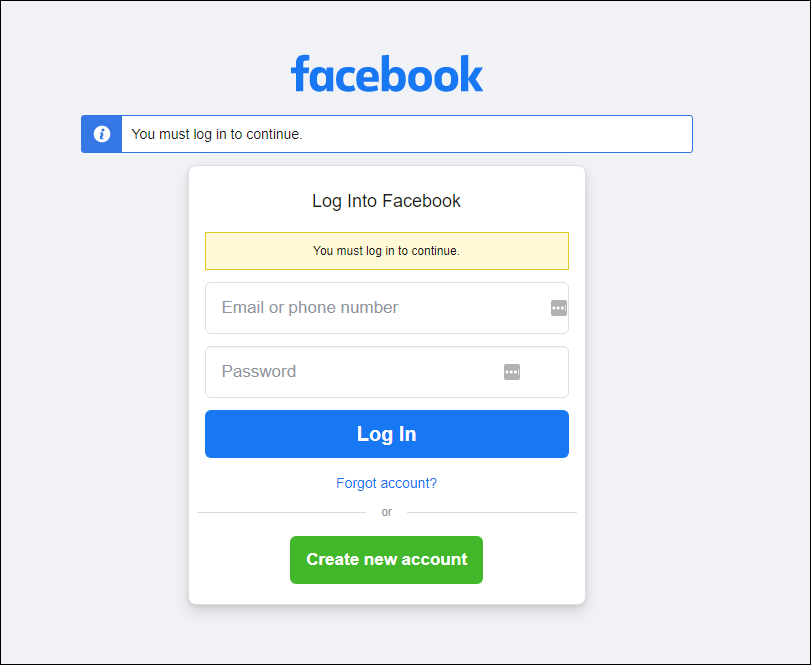 What you can find and read without an account or logging in are hashtags on Facebook. Type the person's name or the event you want to explore on Facebook with explore site:facebook.com, then search. If you are very lucky, you may find the person from hashtags.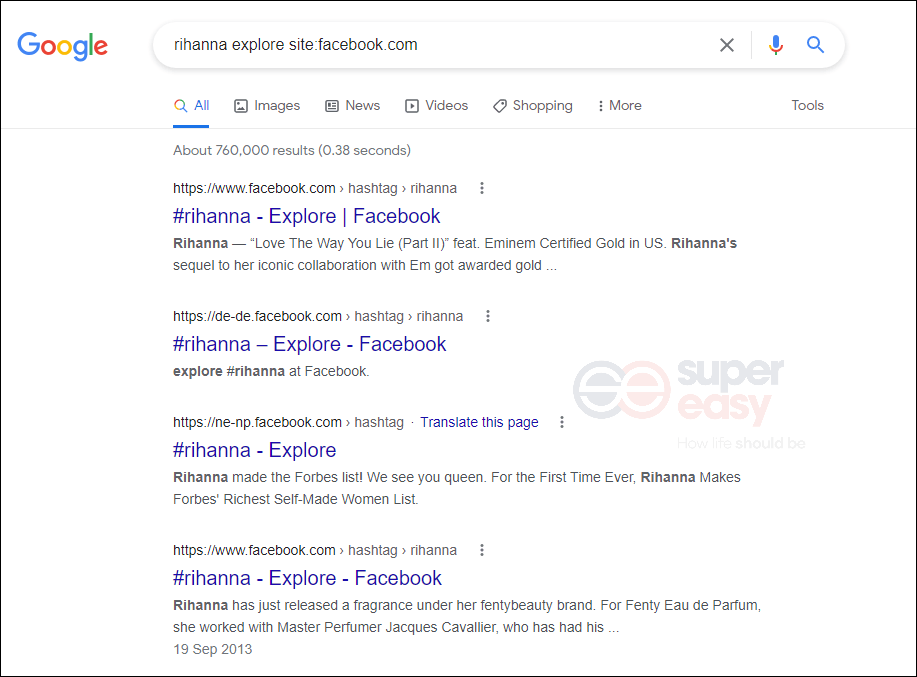 Click the link and you'll see the content on Facebook without an account or logging in.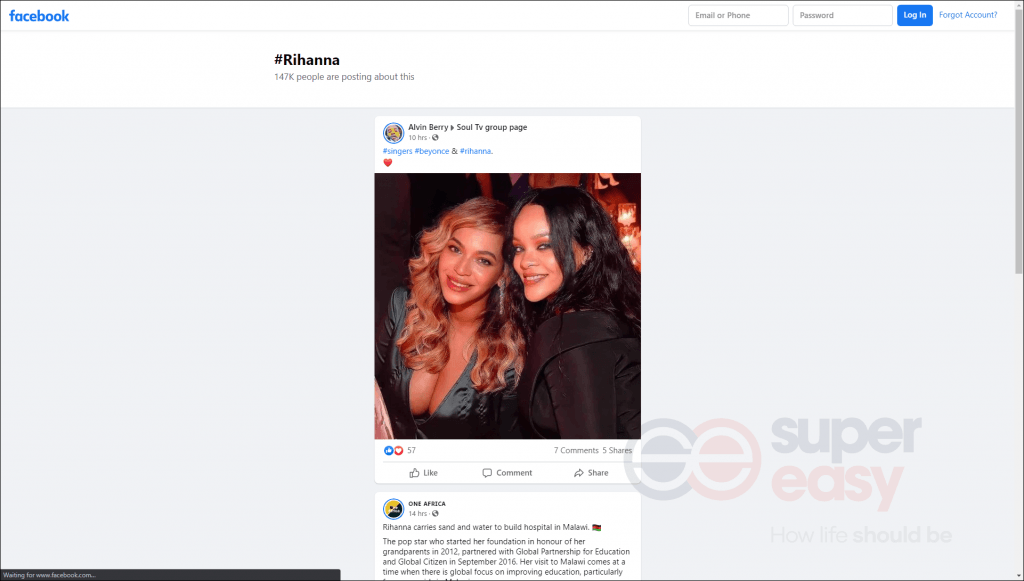 Ask a friend with an FB account for help
This might be the easiest way to search on FB without an account. Don't feel embarrassed to ask for help, it's not a big deal. You will likely get the best results with this method, especially if the person helping you happens to be a Facebook friend of your target.
Can I find someone on Facebook with a Facebook directory?
If you want to search for a specific person on Facebook, this method is not working. Facebook has removed the People directory from the login page. You can turn to People search engines for help.
However, you can search for other information like market information and videos on Facebook without an account or logging in.
1) Go to facebook.com.
2) Take a look at the red shape.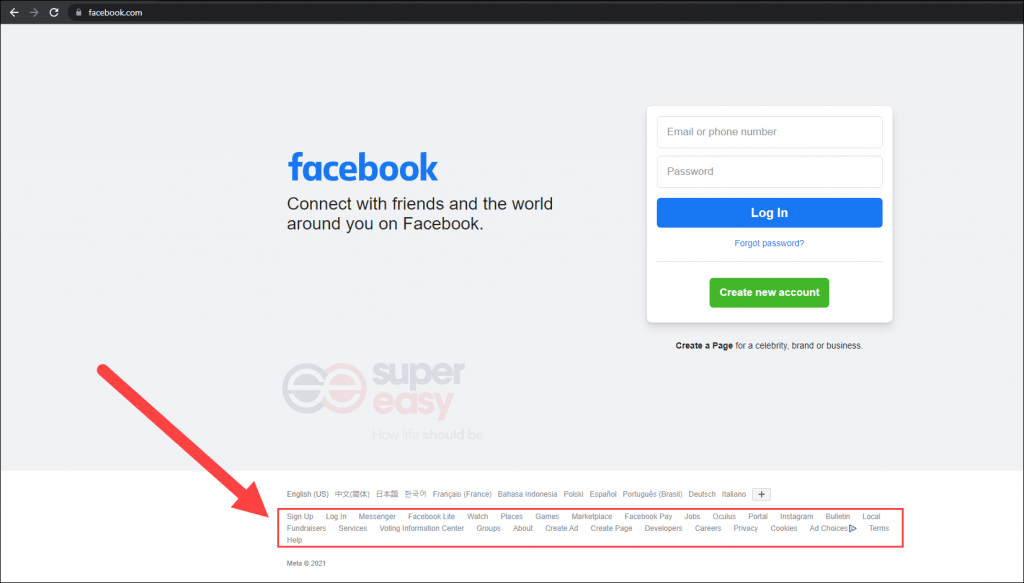 Click Watch in the red shape, you can see popular videos on FB.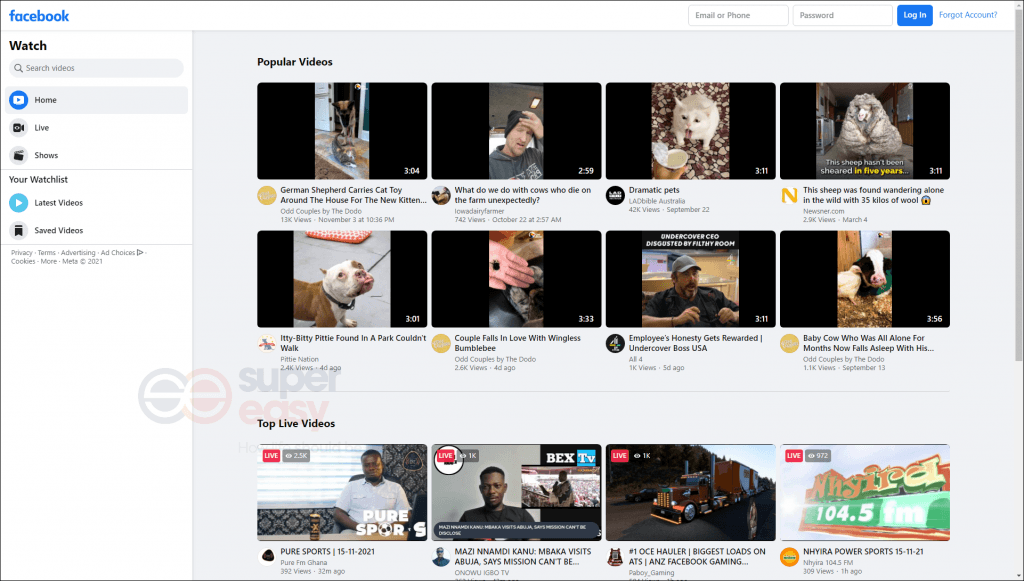 Click Market in the red shape, you can see products people are selling on FB.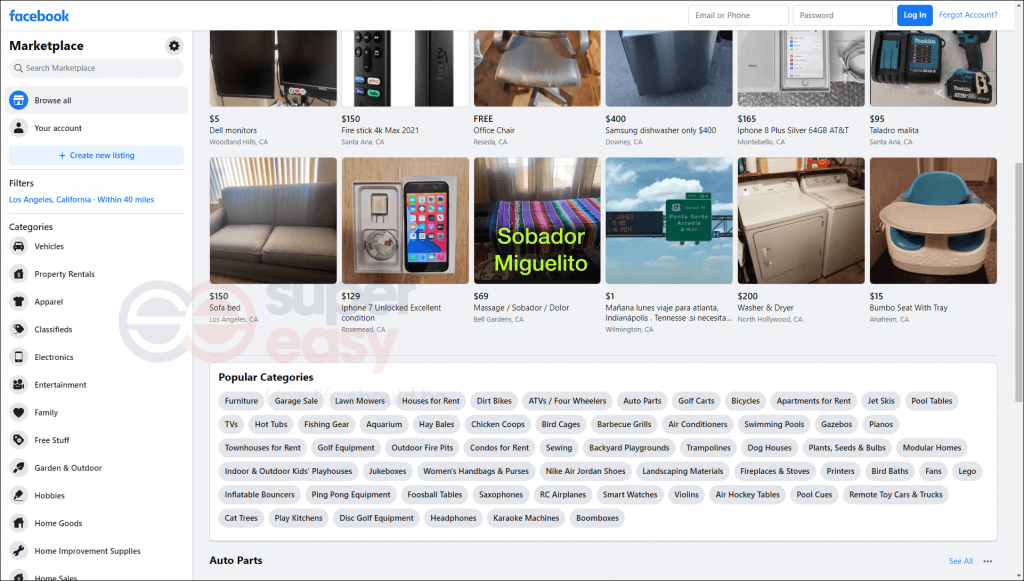 Explore more information on FB without an account or logging in as you wish!
Conclusion
So that's all about how to search Facebook without having an account or logging in. Whether you refuse to create a Facebook account or have an account that you can't access at the moment, you can find the people you want by following our methods.
All product names, logos, brands, trademarks and registered trademarks are property of their respective owners.
The methods in this article provide you with easy access to public record information, but without a guarantee for accuracy and may include links to websites not listed as a Consumer Reporting Agency (CRA). Information acquired from these bodies is illegal to be used for employment, housing, credit, and other purposes alike, according to laws such as the Fair Credit Reporting Act (FCRA). If you're not sure whether your use of our methods is appropriate, click here for details.