How To View Instagram Without An Account | 2022 Hack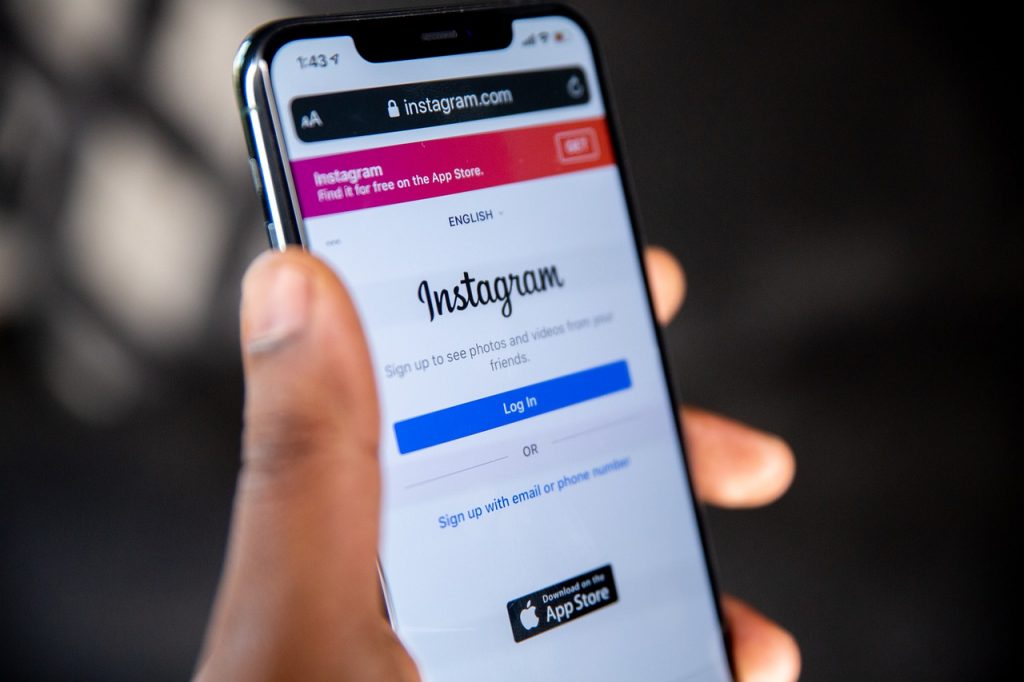 Instagram is a great social media platform but not everyone has an account or wants to sign up. If you're not on Instagram but want to search and view information hosted on it, it's not that easy.
Don't worry, this post has detailed ways you can use to do an Instagram search without an account or logging in. You can choose the one that suits you. Read on to learn how.
Google search and URL input is not working
Maybe you've read many posts saying you can find a specific person's Instagram by searching on Google or typing on the URL input field. However, this method is not working anymore.
Many posts say you can go to any user's profile by typing the user name after the Instagram web address (e.g.: https://www.instagram.com/britneyspears) without an account. But it's not working anymore. If you open the link, it will jump to the login page.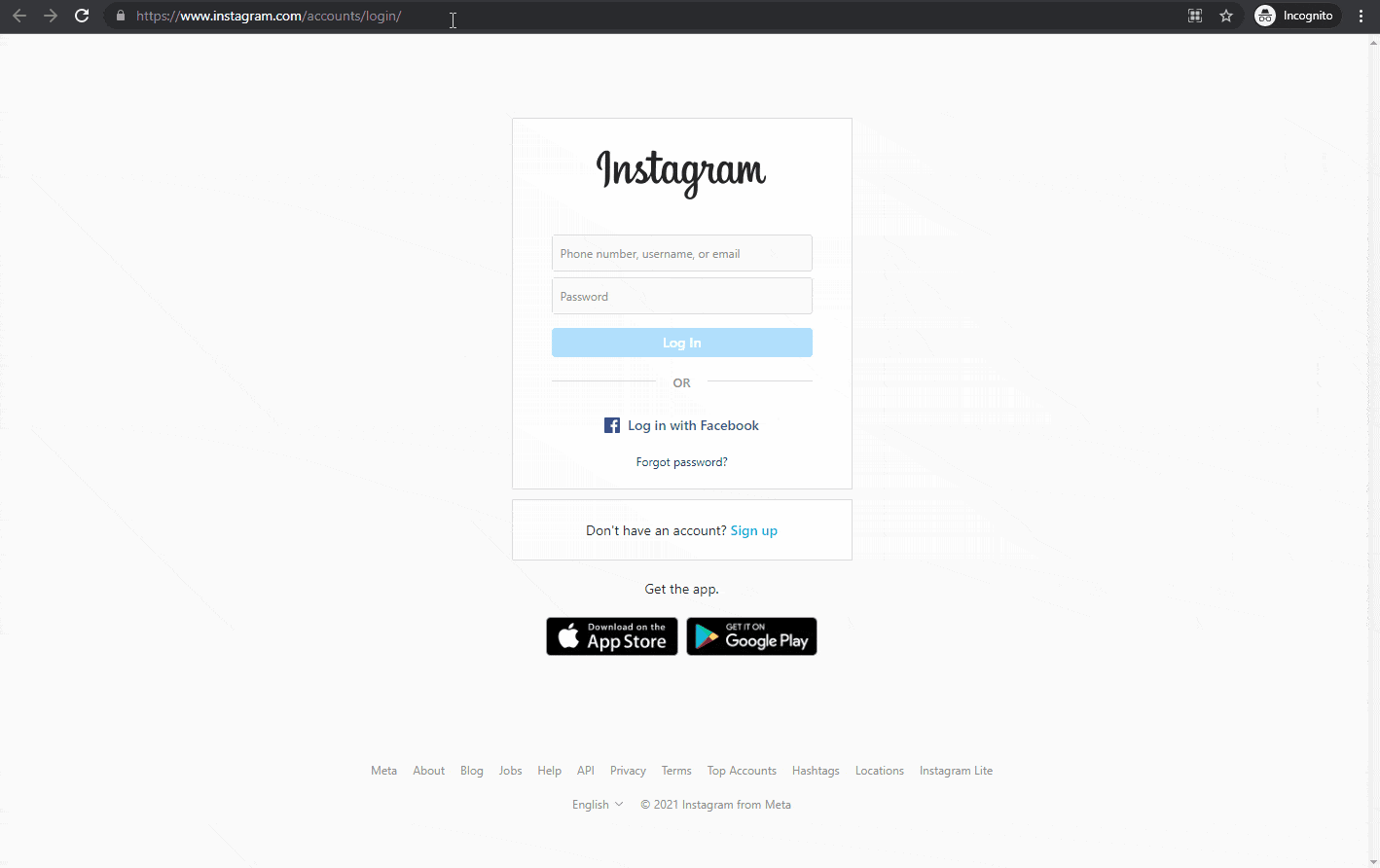 The same happens on Google search.
Although there are related links on the Google search result pages, you can't check the person's profile without logging in. So far, it is not possible to view any Instagram content, including hashtags, via Google search without an account or logging in.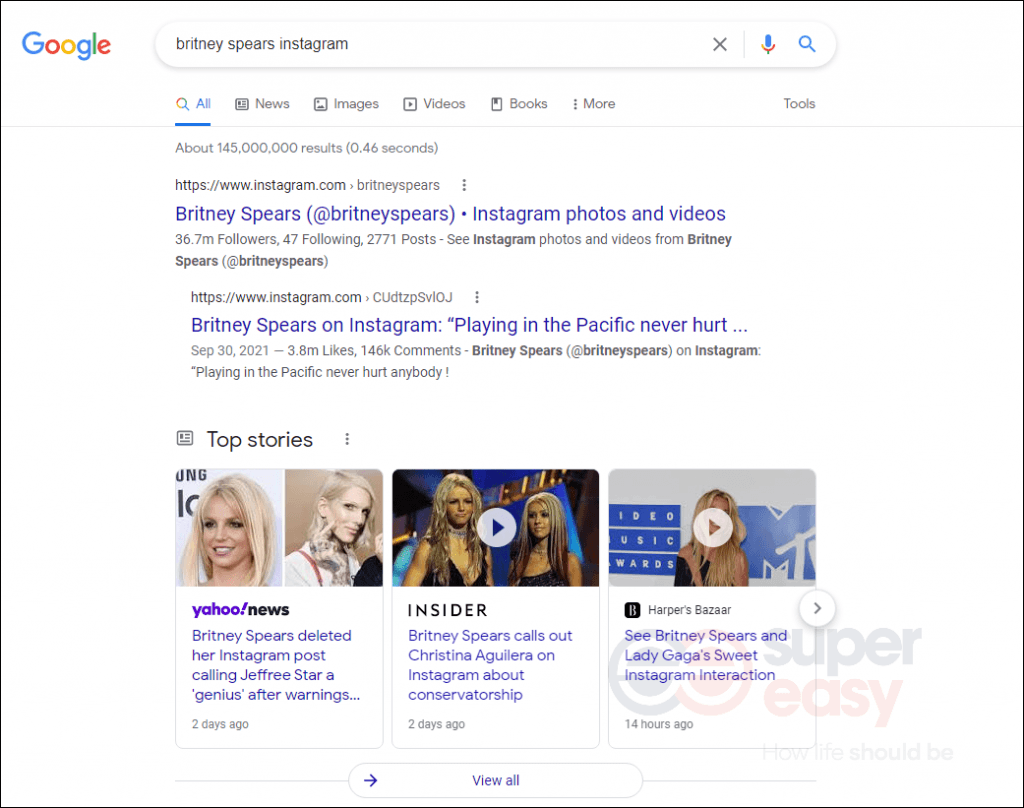 Search through Instagram directory
Unfortunately, you can't find a specific person or hashtags through this method. Instagram doesn't have a people directory and its hashtag directory is not working on the login page anymore.
If you're trying to find someone on Instagram, you can turn to People search engines for help.

What you can search and view on Instagram without an account is content related to Beauty, Dance, Fitness, Food & Drinks, etc.
1) Go to instagram.com.
2) In the red shape, click the tag that you're interested in.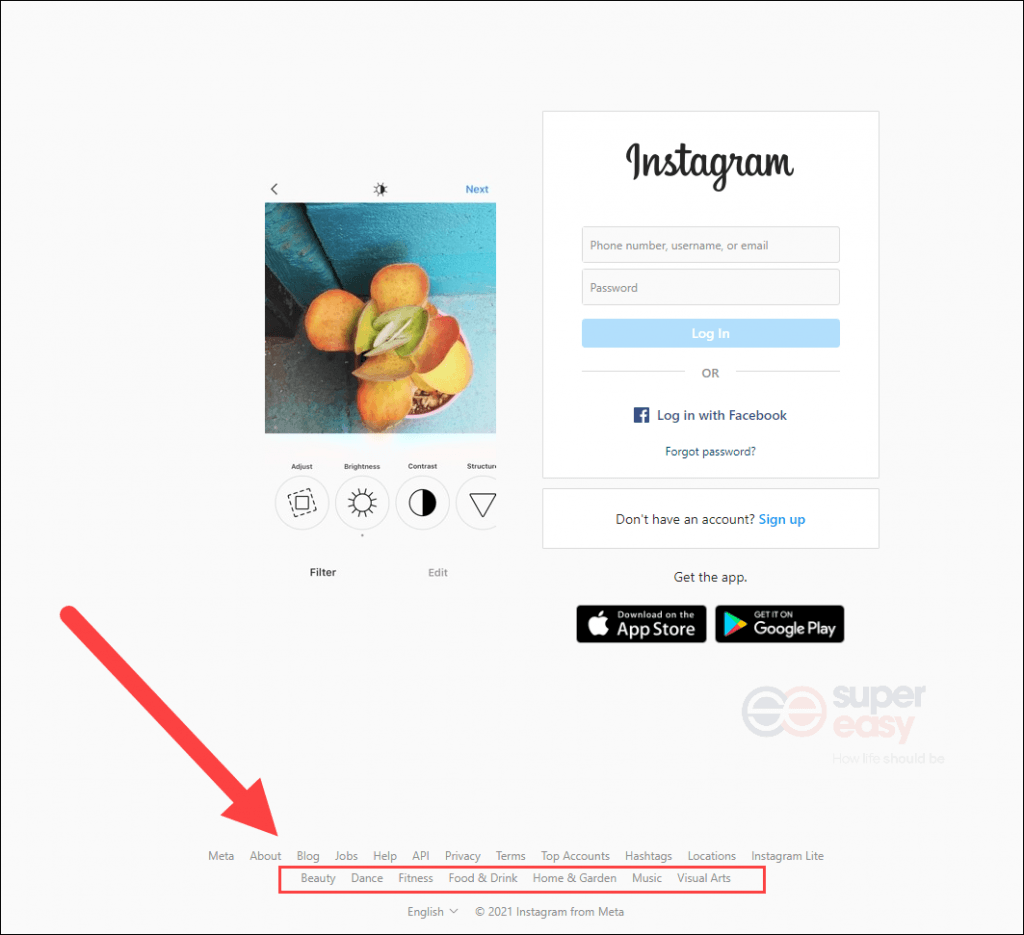 Click Beauty and you'll see the Instagram posts and related categories without an account.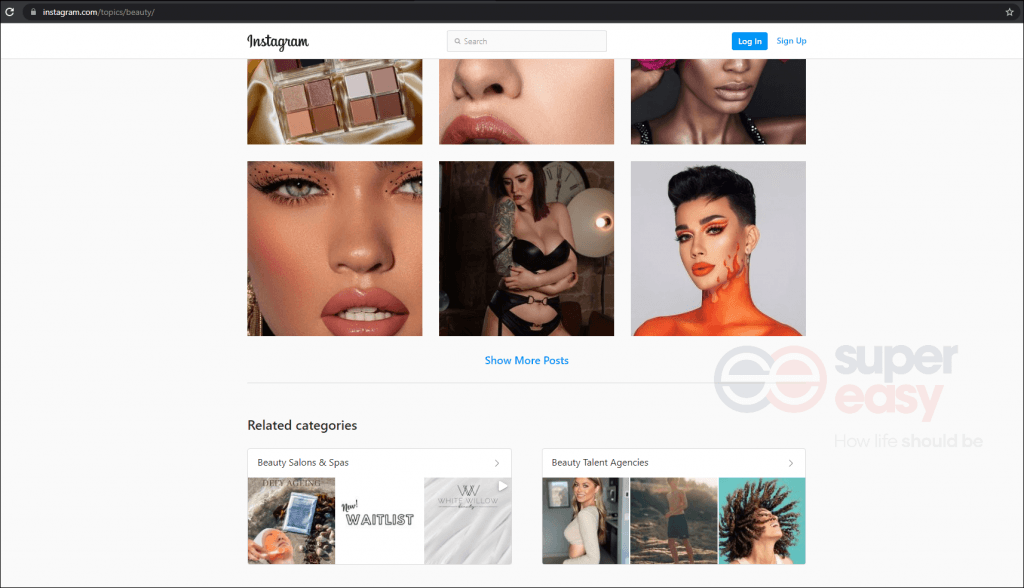 People search engine
Why do you want to search for someone on Instagram? Are you trying to search the person's phone number, living address, email address or do you just want to know whether this person has an Instagram account?
Actually, you can search this information from a people search engine. Enter the person's name or other information you have and search, you'll acquire a detailed report associated with that person.
1. Search online profiles with BeenVerified

As a long-standing brand in the field of people search, BeenVerified specializes in searching people on social media. By entering the phone number, you'll acquire the report in minutes, which usually includes the name of the owner, current addresses, social media profiles, and more.
Here's how:
Go to the search page of BeenVerified.
Enter the phone number and hit SEARCH.

Wait for BeenVerified to search the databases. Once done, you'll locate the available social media profiles associated with this phone number.

BeenVerified is now offering a 7-day trial for just $1.
Results from people search engines can be creepily accurate. If you locate your information in the database, you can ask BeenVerified to remove your data.
2. Get all social media accounts with Spokeo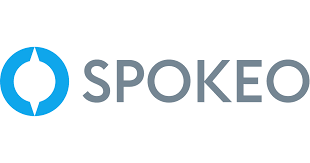 It may sound unbelievable, but a number can tell a long story. And Spokeo might just be the storyteller you're looking for. With a huge database of billions of records, you can easily get a ton of information associated with a phone number: names, addresses, criminal records and social media history. And it'll take just a few minutes.
Go to the Spokeo search page.
Enter the phone number and hit Search Now.

You'll get a report that contains information associated with the phone number. It may include the full name, age, address, family info and social media profiles.

If you can't find anything with a phone number, try searching with the email address attached to the Spokeo report.
3. Search the number on People Finders

PeopleFinders is a famous people search service, featuring an up-to-date phone number directory. It's specially designed to help you find the person with the information you have in hand. Like Spokeo, PeopleFinders provides a reverse phone lookup that is equally fast and accurate.
Go to the People Finders official page.
Type in the phone number and hit Search.

You'll get the up-to-date information you need, such as the name, address, and other pertinent background info about the phone number's owner.

You can expect a people search engine to return different results as they use different databases. You can try multiple services to increase the accuracy.
Ask a friend with an Instagram account for help
This might be the easiest way to search on Instagram without an account. Don't feel embarrassed and ask for help, it's not a big deal. And you will likely get the best results with this method, especially if the person helping you happen to be a Facebook friend with your target.
Conclusion
Instagram search without an account is almost impossible, but you can find the person via people search engines like BeenVerified and Spokeo. The Instagram posts that you can view without logging in are limited, if you're not looking for a specific person but trying to view Instagram content without an account, you'd better use a third-party service.