6 Best Background Checks for Dating (2023)
Run a background check on someone you're dating.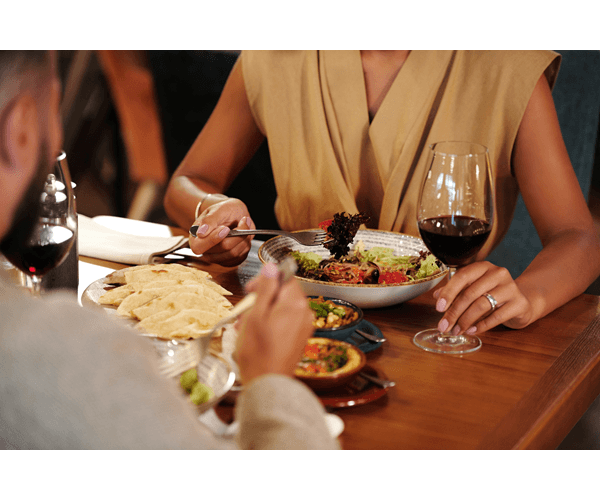 Dating Background Check
Enter a name to run a thorough background check on someone.
The burgeoning of online dating apps has made it easier to meet people, but also ever riskier. You don't know if someone you're talking to is genuine or a scammer who elaborately crafts their profile – making up stories, lying about their life, or even hiding a questionable past – just to steal your heart and then your money. Or, in worse cases, you could be dealing with a dangerous person who would cause you harm physically.
Certainly, running a dating background check does not sound very romantic, but it's best to err on the side of caution before getting emotionally invested.
In this article, we're showing you 6 ways you can run a background check on someone you're dating. Read on…
1. Run a background check with Truthfinder

TruthFinder is a powerful background check website. With a number of public record sources, it allows you to search just a name to go full-on detective and discover information about people.
A TruthFinder background check report may uncover a person's contact info, social media accounts, assets, professions, professional licenses, schools attended, or even criminal & traffic history if available.
To run a background check with TruthFinder, just head to its official website:
Go to the TruthFinder official website, enter your date's name, then click SEARCH.

Sit tight while TruthFinder scans its data sources. This may take a few minutes if it finds lots of associated records. TruthFinder will then compile the records into a report, summarizing someone's life in public records up until so far. To access the report, you will need to purchase a membership plan. With the report at hand, you may be able to verify the identity of your online date.
NOTICE: The above image is from a sample TruthFinder background report. Actual TruthFinder reports may contain more or less information.
2. Run a background check with Intelius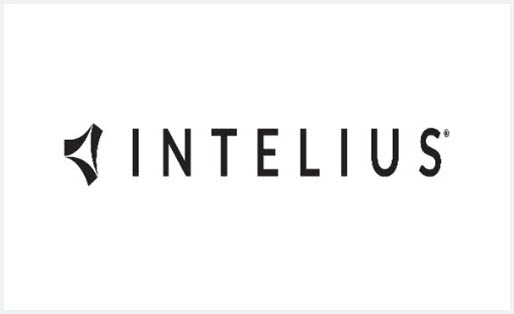 Intelius is another background check engine you can use to check up on your potential date. Its sources are updated daily, which makes it a trustworthy site known for providing quick and detailed reports.
Here is how to perform an Intelius background check on your date:
Go to the Intelius Official Website.
Choose the search type: name, phone, and address (For email search, you'll need to create an account), then enter the information and click Search.

Wait a few minutes as Intelius scours through its data sources. Once it locates a match, it will compile the associated records and build them into a report for you. In order to view the report, you will need to purchase a membership plan that best fits your needs.

NOTICE: The above image is from a sample Intelius background report. Actual Intelius reports may contain more or less information.
3. Run a scammer lookup with Social Catfish


Positioning itself as an online dating investigation service, Social Catfish not only finds people but also verifies online identities. So far, it supports 6 methods of search: name/phone number/email/location/photo/username lookup. If the person you searched is a suspect scammer, you'll get an alert.
To do a dating background check with Social Catfish, just follow the steps below:
Choose a search type, then provide the information, and click Search.

Within seconds, Social Catfish will dish up a report that reveals the identity of your online love interest.


4. Search 120+ social networks with Spokeo

Spokeo is a famous catfish finder tool. In fact, it has been so heavily featured on MTV's reality show Catfish (where the term catfish was brought to the public's attention) that it has been a go-to option to uncover the true color of imposters in catfishing scams.
So far, Spokeo is capable of searching for someone's presence on 120+ networks. This means that whether the person you're looking for is on Tinder, Match, OkCupid, Bumble, or the lesser-known sites, a search at Spokeo will give you the insight you need.
To run a background check at Spokeo, go to Spokeo Official Website.
Choose Name/Phone/Email/Address/Username search, then enter the information as prompted and click SEARCH NOW.

Spokeo will start scanning data and find matching results for you. Once finished, you will receive a summary of a person's life up until so far.


5. Google

It's 2023, and let's admit it – we Google just about anybody we meet in life. So it's safe to say that Google is a go-to source of free information whenever we want to do a background check.
Here are 5 tips to keep in mind to refine your search:
Use Personally Identifying Information (PII) as your main search query, e.g. your match's name, phone number, email address, home address, social media username, photos, etc.
Wrap your main search keyword with quotations for exact matches (e.g. "John Smith").
Brainstorm a couple of minor details and add them strategically to your query, e.g. "John Smith" Kansas, journalist.
Use site:abc.com to search sitewide. e.g. "John Smith" Kansas, journalist site: facebook.com.
Once you do find a lead, remember to combine the bits of information and search further. Then run a fact check on the information you've gleaned with what you've been told to see if your romantic interest is really who they say they are.
Getting lost in the hundreds of results Google churns out? Or did your search just reach a dead-end? Just try out other methods suggested in the article.
6. Locate criminal or traffic records
About 1 in every 3US adults has a criminal record. For this alarming fact, you owe it to yourself to find out whether your prospective date has a criminal or traffic record history, just to give yourself some peace of mind.
There are two ways you can do it:
OR
Method 2: Access government records
Method 1: Instant Checkmate

Instant Checkmate is a reliable search tool to look up someone to discover criminal or traffic on a county, state, and national level, without physically going down to a courthouse. With just a name search, it gives you the power to search court records, arrests, convictions of felonies and misdemeanors (e.g. sex crimes, DUI records), traffic records, as well as the time and date where the misdeeds were committed.
To search for criminal and traffic records using Instant Checkmate, you can follow the steps below:
Head to theInstant Checkmate Official Website.
Enter the name of the person, and optionally, choose the state where the individual lives. After that, click SEARCH.

Wait a few seconds as Instant Checkmate scans its sources. Once finished, locate your match and unlock the report (A subscription is required).

NOTICE: The above image is from a sample Instant Checkmate background report. Actual Instant Checkmate reports may contain more or less information.
Method 2: Access government records
In the United States, most criminal and traffic records are public. And although some are easily accessible by online research, others require a trip to a local courthouse. For example, National Sex Offender Registry provides a free nationwide search for registered sex offenders. You can search by name or location.
If you want to search for other types of conviction records, you may need to know where the person was convicted of a crime. You can start with the online search approach. To do so, type the name of the state and criminal history records, then look for records held by a state court or government agency.
Note that currently, only 46 states provide online access (the exceptions being Delaware, Massachusetts, South Dakota, and Wyoming). So if digital access is not available, you may need to contact the local courthouse clerk and ask how to file a public records request.
While you're doing so, remember that you may be charged a nominal fee for access to these records.
Summary
Online dating games have become complex, especially when you're meeting a stranger online and you've got no one to vouch for them. This is exactly why you should do your due diligence to protect yourself physically, emotionally, and financially. This post introduces 6 methods for you to run a dating background check, from searching a potential scammer to criminal and traffic records searches. Hopefully, it has shed some light on your dating. If you have any questions, ideas, or suggestions, you're more than welcome to leave us a comment below, thanks.
Credit: Photo by Jep Gambardella
All product names, logos, brands, trademarks, and registered trademarks are the property of their respective owners.
The methods in this article provide you with easy access to public record information, but without a guarantee for accuracy and may include links to websites not listed as a Consumer Reporting Agency (CRA). Information acquired from these bodies is illegal to be used for employment, housing, credit, and other purposes alike, according to laws such as the Fair Credit Reporting Act (FCRA). If you're not sure whether your use of our methods is appropriate, click here for details.