There are certain reasons that you may want to perform a background check on someone. If you're wondering how you can do this, you've come to the right place. We'll guide you to do a background check legally.
Personal reasons for doing a background check on someone
A thorough background check consists of information about employment, education, criminal records, credit history, driving records, etc.
Compared to background checks in a professional setting, background checks for personal reasons don't necessarily require consents from that person. You can perform it secretly without violating regulations. Below we've gathered specific reasons for running a background check on someone.
1. Before starting a personal relationship with someone
Nowadays, meeting your significant other online is becomeing a norm. But before you decide to start a relationship with that person, you should be cautious to avoid being catfished. The information written in the bio or what he/she told you online might not be real. To check if that person is trustworthy, you can run a background check.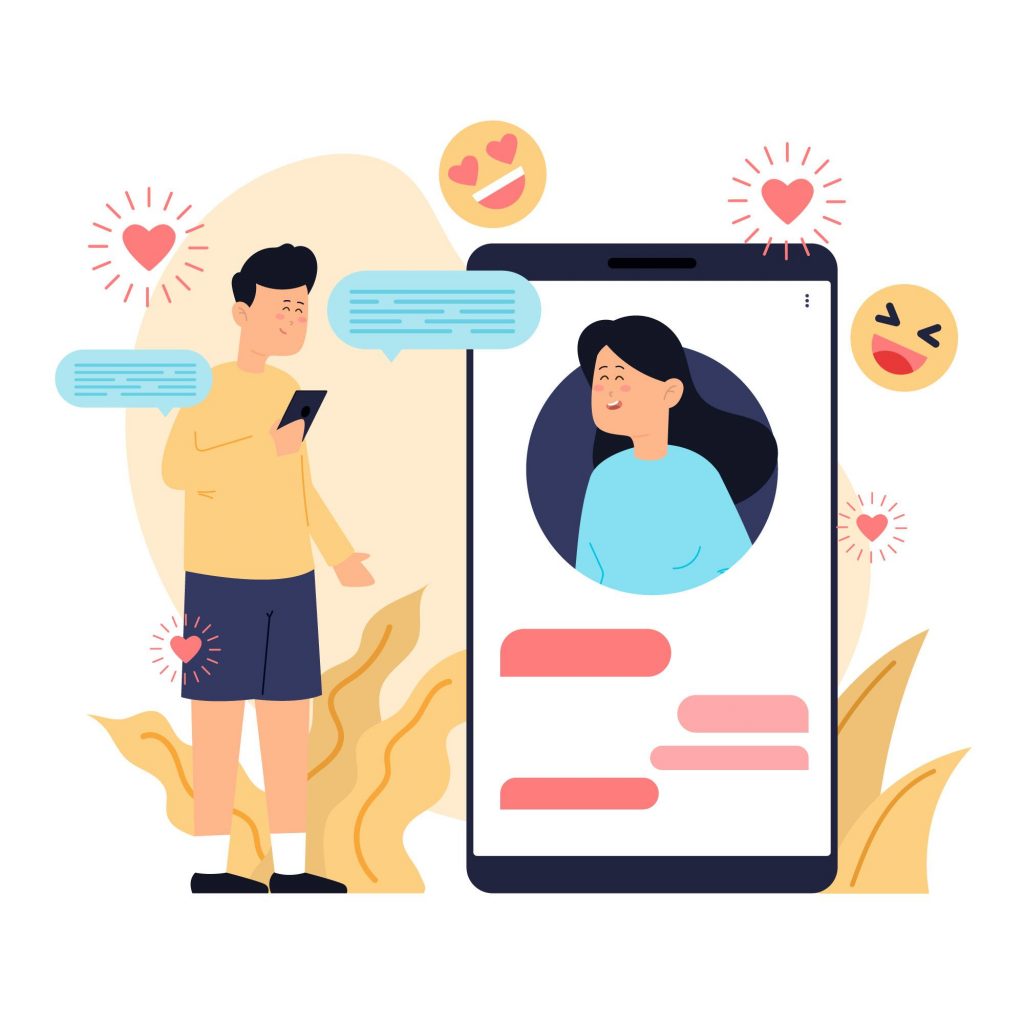 2. Just out of curiosity
There may be no specific reasons for running a background check on someone. You may just be curious when a new family moves to your neighborhood. Or before you move to a new apartment where you'll share the public space with others, you might be interested in learning about them and their history.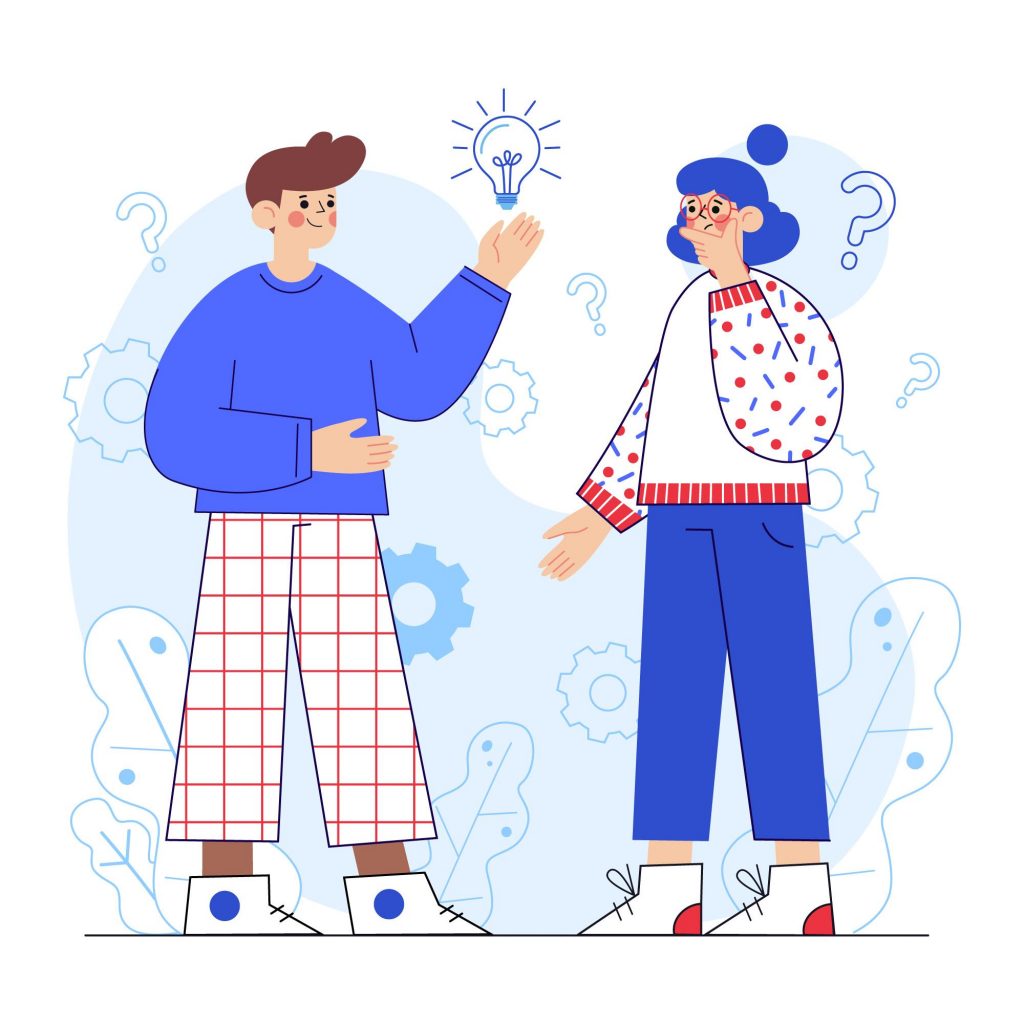 In addition to the reasons listed above, you may also opt to run a background check on your business partner. This can significantly reduce the risk of doing business with someone who has low credit scores, which helps you minimize financial loss.
Now you've got your reasons, the next thing you need to know is how you can perform a background check on someone.
How to do a background check online
With the access of internet, you just need to invest some time and patience in order to run a background check. But the depth and breadth of information you can acquire will vary when you do it on your own or use some background check services.
Run a background check on your own
Below are several ways that won't cost you a thing.
1. Do a Google search
If you know the basic information about that person such as full name, date of birth, birthplace, simply do a Google search. To get the best results, put the texts you enter in "quotes". This will tell the search engine to only return exact matches. If you're presented with too many results, use more keywords to narrow the search.
2. Look at social media accounts
Many people use social media. So odds are the person you're trying to run a background check on has at least one social media account. You can search their name on Facebook, Twitter, Instagram, LinkedIn (work history) etc. What they write on their bio or what they post provides a glimpse of their life.
3. Use government maintained databases (especially for criminal records)
Background checks, especially criminal background checks, can be performed by browsing the government websites. You can directly go to the local, county, and state courts to specifically look for criminal history.
Do a background check by using some background check services
Although there are many ways you can acquire someone's personal information without spending a penny, this process is time consuming, and sometimes nerve-wracking. Besides, the information you can acquire is usually quite limited or even inaccurate. In this case, you should try using some online background check services. It just takes a matter of seconds.
1. BeenVerified
Most people leave a public record footprint. To verify if a person is who he or she claims to be, do some public records searches. And this is the core of BeenVerified background checks.
A BeenVerified background check often reveals a person's:
current address and phone number
prior addresses, email addresses
other people or family members who may have lived with the person
social media records
information about a person's criminal history and more
Navigate to the search page.
Enter the corresponding information into the text field and click on the Search button. (You may not need to provide all the information. But the more information you have about that person, the more accurate the result is. )


If there are too many results that can match up with the information you provided, you'll be required to offer more information such as living addresses to narrow down the search.

But if you really have little information about that person, you can simply click on I'm not sure. Just you'll be presented with myriads matches and you have to check one by one.


Check the box and click I agree.


Then you'll be required to enter your email address to receive the background check report. Then it will take seconds or minutes to generate the report.
Once the process is finished, you'll be taken to the sign-up page. There, simply select your membership plan and follow the on-screen instructions to finish the sign-up process.
(Discounts available may vary from time to time. )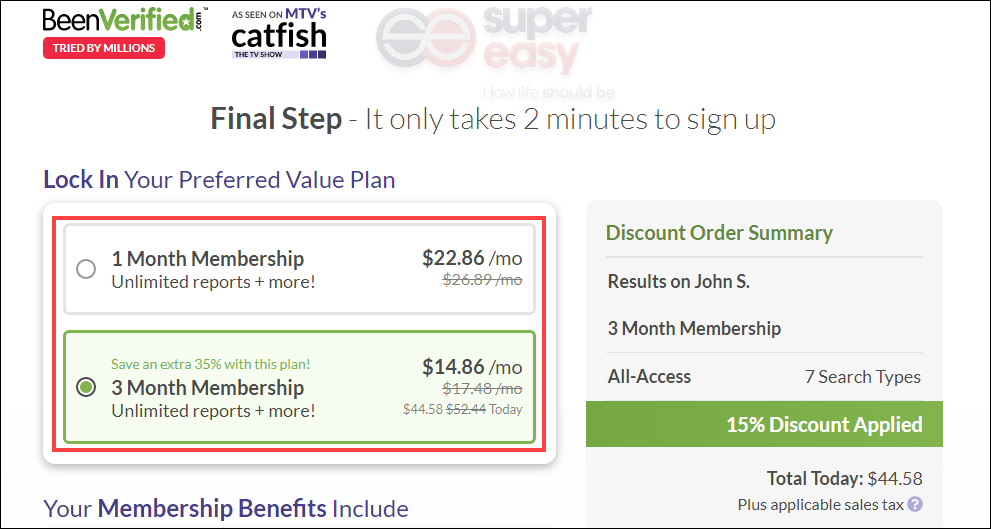 However, if you don't think you need this service for more than one month, you can take advantage of the 7 Day Membership Trial, which only costs you $1.

As always, we would suggest you set a reminder to cancel your trial within 7 days. Otherwise, you'll be billed $26.89 plus applicable sales tax per month.
2. Spokeo
Another background check service we recommend is Spokeo. It has 2 price plans:
(Discounts available may vary from time to time. )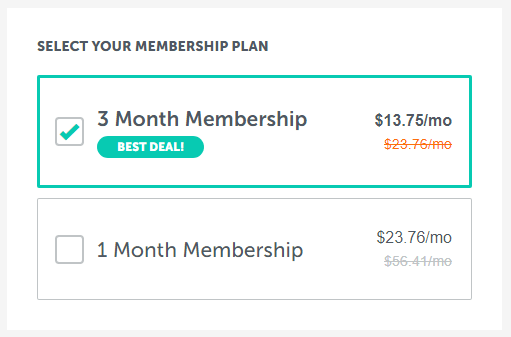 Once you select your membership plan and finish the sign-up process, you're good to go. Enter the information required and start creating your report.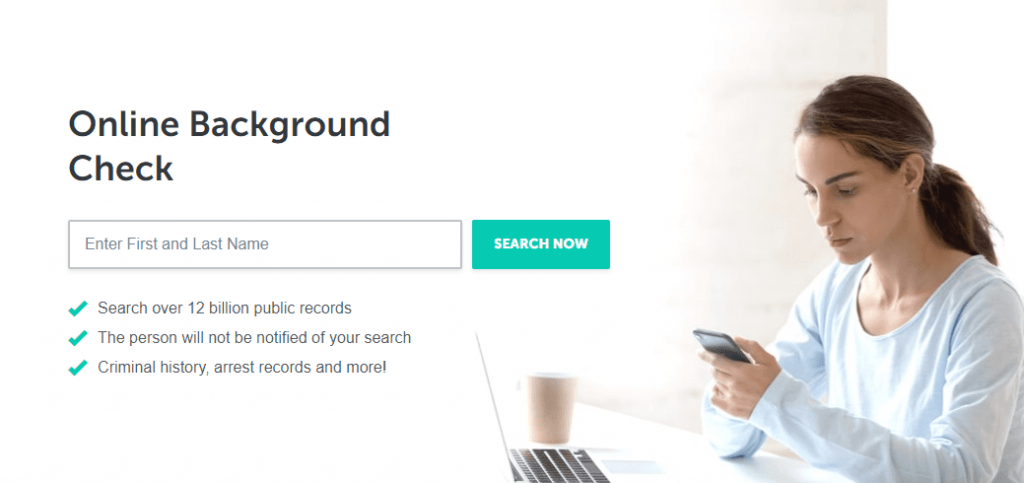 *A bit of reminder: To narrow down your search, use the filter.

If neither BeenVerified nor Spokeo suits your preference, give People Finders a try. It is a legitimate service that provides accurate background check information on people.
---
That's it – the complete guide to run a background check on someone. If you have any ideas or questions, feel free to drop us a line in the comment section below.