How to Restore WhatsApp Backup from Google Drive to iPhone | 100% Working
It sounds appealing to upgrade to a shiny new smartphone. But things can become complicated if you also consider all of your data residing on your older handset.
For users who first switched from Android to a new iPhone, you would find yourself spending hours backing up your WhatsApp data on Google Drive and then transferring it into your new iPhone, but with no success. The reality is it's not possible to directly restore the backup from Google Drive to your iPhone. Because Google Drive is used by Android users while Android and iOS are two different systems in which data cannot be transferred. However, there are still some hopes. Below we'll guide you through the two methods to transfer WhatsApp data to your new iOS device.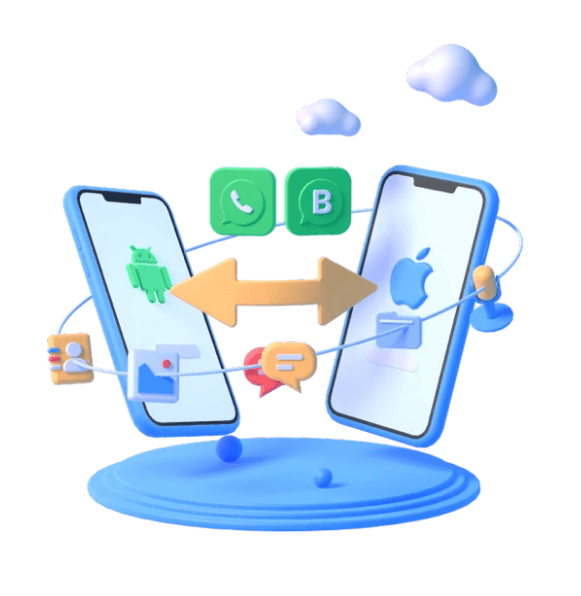 Method 1: Move the backup file from Google Drive to Android and then proceed with the iPhone
The basic idea is that you want to move the backup data to your new iPhone. Although it's not feasible to directly restore it from Google Drive to iPhone, you can first move the backup file from your Google Drive to Android and then send the chat history via email to your new device. To do this, follow the steps below.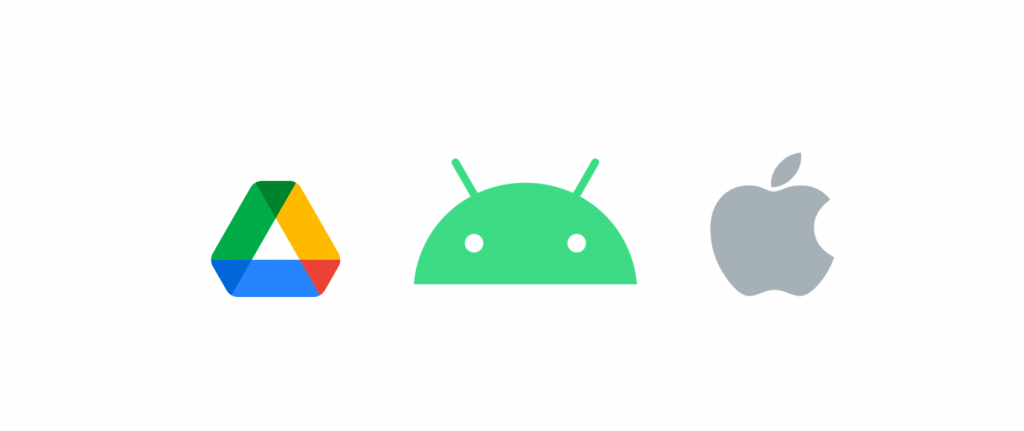 On your Android phone, reinstall the WhatsApp app.
After the installation, open the app and follow the instructions to finish the verification process. Then there will be a window that appears requesting to trigger the restore process. What you need to do is tap on the RESTORE button.
Now the data is restored to your Android phone. Next you'll need to transfer that data from Android to iPhone via email.
On your Android device, open the WhatsApp app. Tap on the dotted line at the top right corner and select Settings.
Choose Chats > Chat History > Export chat to export WhatsAp chat. Then select a contact and follow the on-screen instructions to transfer the entire chat history to an email address.
On your iPhone, open your inbox and check your email. Now you're able to view your WhatsApp backup.
If it seems a bit troublesome and doesn't work perfectly as perfectly for you, you can use a third-party tool to effectively restore your backup to the iPhone.
Method 2: Restore WhatsApp backup from Google Drive to iPhone with third-party tool easily
Third-party tools such as MobileTrans or iTransor for WhatsApp makes transferring data between devices with different operating systems become easy as all it takes is just a matter of a few mouse clicks. They both are legit and have amazing features in the phone to phone data transfer field. Now go into detail with steps.
Option 1: MobileTrans – WhatsApp Transfer
Wondershare MobileTrans is the best phone to phone transfer solution that offers a neat and clean interface. What you need to do is follow the directions and you'll have every scrap of your sacred, cherished, sentimental data transferred from your old phone to the new one.
Download and install MobileTrans.
Connect your Android phone and iPhone with your PC using the USB cable.
Under WhatsApp Transfer, select an option of your need, eg. WhatsApp Transfer.


Then your devices are detected as either the Source or Destination. If you hope to make a change, simply click on the Flip button.


Then click Start to start the process. Simply wait for the process to complete and you should receive a message saying that your restore is finished.


Option 2: iTransor for WhatsApp
iMyFone iTransor for WhatsApp is a tool that goes beyond simply transferring message histories. It also helps backup all your messages to your computer. To easily restore your messages to your new device, take the steps as follows.
Download and install iTransor for WhatsApp.
Connect your iPhone device to your PC.
Open the app and select Restore/Export WhatsApp Backup > Import Google Drive Backups. Then follow the on-screen prompts to sign in to your Google account.


Then you can start restoring WhatsApp. Easy-peasy!


MobileTrans
The best secure phone to phone transfer solution.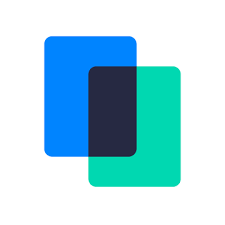 Free Download