How to Remove Personal Information from the Internet (2023)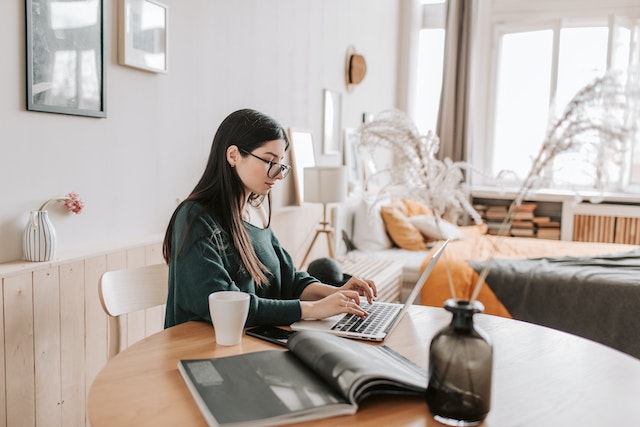 If you've ever googled your name, you would be surprised at the amount of information to be found. Your address, employment history, assets, criminal records and even something more private. The exposure of these valuable info might put you at risk of phishing attacks and identity thefts followed by serious damage. So to secure your online privacy effectively, you should take steps to remove your personal information from the Internet.
Check what sites expose your info
Find out which sites publish your information in 30 seconds
How to remove your personal information from the Internet
To limit access to your personal information and enjoy a safer lifestyle, you should first know who gets hold of your data. The higher level of privacy you look for, the deeper you should go.
1. Opt out of data brokers
Data brokers like WhitePages, TruthFinder and Spokeo are also known as people search sites. They aggregate your personal information that's publicly available via online and offline sources and sell it to any interested parties or individuals at a fee, legitimately.
To request these companies to remove your personal information, you should visit their websites and follow the opt-out process. The steps are usually different on each site, which require sending emails or filling out forms. It's not very complex but it can take tons of time to remove yourself from all these data brokers since there are hundreds of similar services in the United States.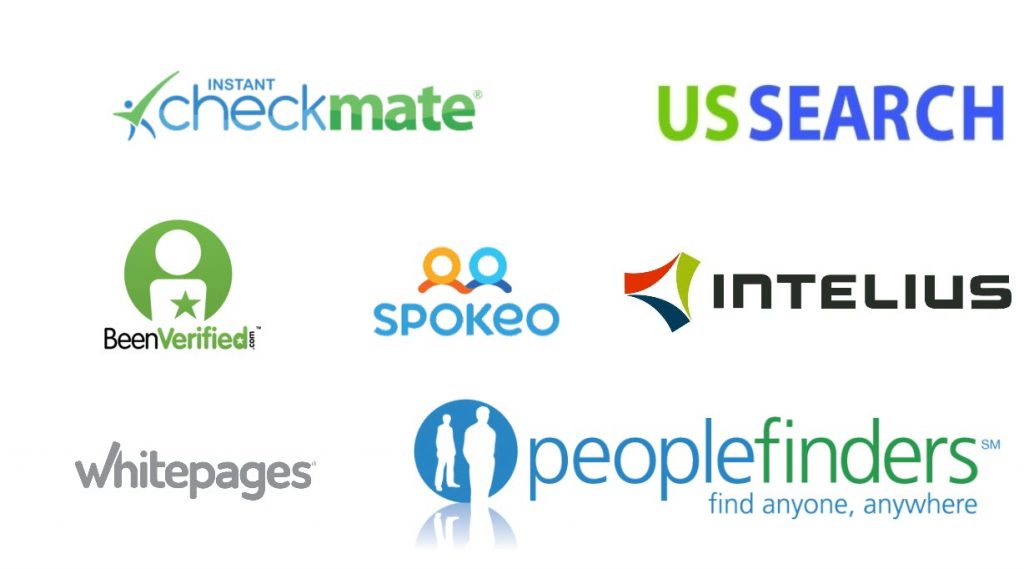 To save the hassle, you could give DeleteMe a try. It's a top-rated information removal service that helps you get data off 580+ data brokers and people search sites. To prevent your information being exposed or relisted, it continuously monitors the web for your profile and sends out removal requests every 3 months.
Go to the DeleteMe search page. Type in your name and your city and then click Scan FREE.

Wait while DeleteMe scans for your leaked data and finds what websites publish your information. Once done, enter your email address, click the consent box and click Reveal My Records.

From the report, you can see where your personal information is exposed as well as the details of each data broker and how long it takes for removal.

Click the DeleteMe button to remove your profile at certain websites or you could clean it up all at once.

If you want to do the opt-out manually, here are some guides for your reference.
How to Remove Your Info from WhitePages.com – 2022 Guide
Intelius Opt Out – How to Remove Yourself From Intelius
---
2. Remove from Google search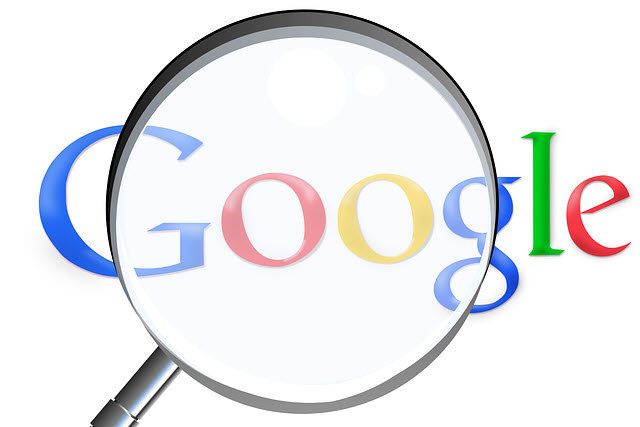 Apart from common data brokers, you could run a simple Google search to find out what website is hosting your personal information. Ask the webmaster to remove content that harmed your privacy or take down the page. To identify the right person to contact, navigate to the website's About Us/Contact section or acquire its registration details via WHOIS lookup.
It will take some time for the old page content to completely disappear or update in the Google search results. You could speed up the process by requesting Google to crawl the current page version.
If the site owner won't remove your information, or if they're displaying sensitive data that could result in significant harms, such as national identification numbers, bank account numbers, credit card numbers, or medical records, you could contact Google directly for removal. Although the information will remain on the original sources, others won't be able to get any results when searching your name.
---
3. Delete unnecessary/old online accounts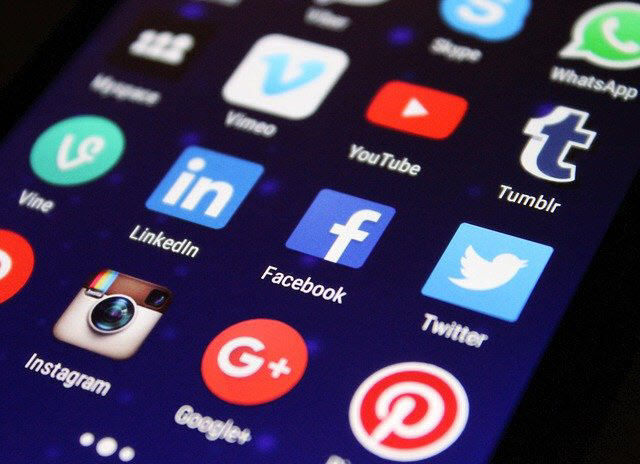 If you're active on the Internet, you may have created hundreds of accounts on social media, e-commerce sites, forums, or emails. These abandoned accounts that offer a trove of your personal information and even financial details can be a juicy target for scammers and identity thieves. Instead of leaving them alone, make sure you shut down outdated accounts that are no longer in use. And don't open new ones unless absolutely necessary.
There's no one-click way to delete all the accounts. You need to write down the websites/apps you remember registering with, log into each one, and permanently delete, deactivate or remove your profile under the account settings.
If you have difficulties tracking down your old accounts, try the tips below to revoke your memory:
Google the username you commonly used to see if any linked profiles pop up;
Check your password manager, if you're using any, for the saved login credentials;
Go through your mailbox to find welcome or confirmation emails;
Don't forget to uninstall unwanted apps on your devices. Some of them require invasive permission to your data and track your online activities silently in the background.
---
4. Restrict the privacy settings
As for the accounts you decided to keep, you could optimize the privacy settings to minimize your presence and information exposure.
For example, on Facebook, you could select who can see your posts or sends you a direct message, control how others find your profiles (by email or phone number), decide if your FB profile is visible in regular search engines, or prohibit certain ad preferences. While on Instagram, we recommend setting your account private if you don't want strangers to view your photos of daily life.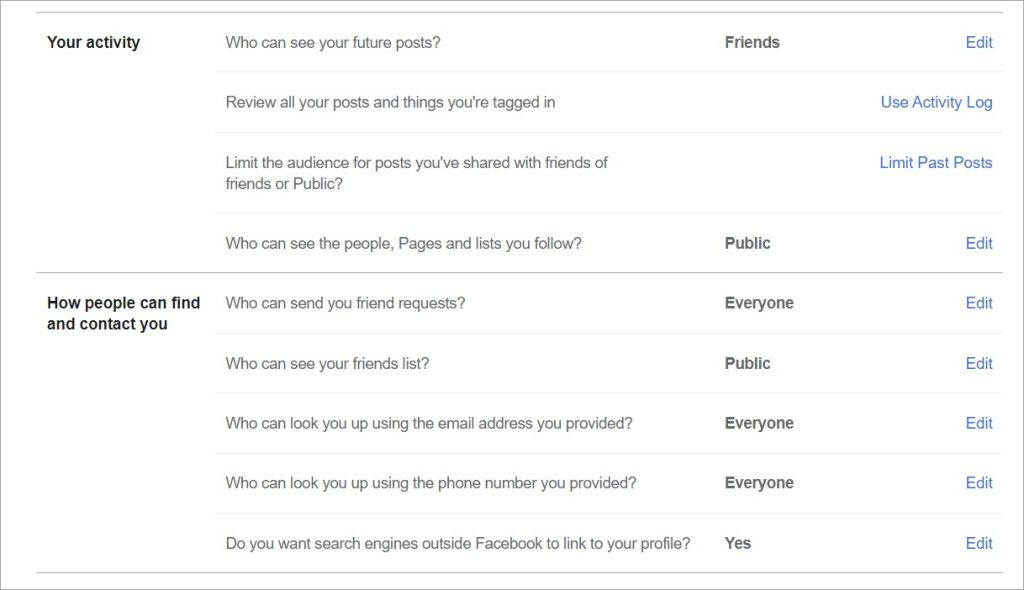 ---
5. Clear cookies and browsing history regularly
Your browser stores tons of data about how you're surfing the web, including your browsing habits, the pages you visit, how long you spend on it, and much more. These data, also known as cookies, can remember your login information and preferences, making your online experience more convenient. Meanwhile, they're also collected by websites to analyze the users' persona and customize their offerings, or even shared with third-party advertisers, which may undermine your privacy and security.
If you don't want to be tracked, sweep out your cookies and browsing history periodically via the browser's settings. Alternatively, you could use a privacy-focused browser like DuckDuckGo. It won't store your browsing data like search history, IP address, as well as device information and blocks third-party tracking.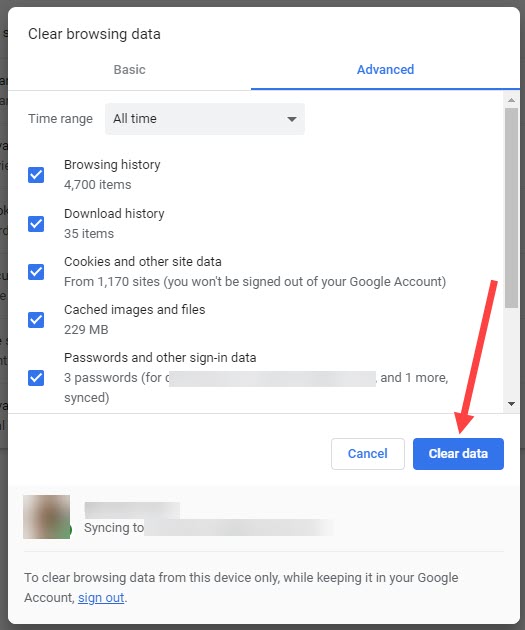 Conclusion
It's impossible to fully delete yourself from the Internet unless you've decided to stay away from the virtual world. Even if you practiced good digital hygiene and tried to reduce your data footprints, there are still chances that scammers steal your private accounts and identity.
To secure your sensitive personal and financial data with ongoing monitoring and protection, you could sign up with a dedicated security solution like Aura. It's an all-in-one service with a suite of tools to keep you safe online.

Dark Web monitoring


SSN & credit monitoring


Data breach & fraud alerts


Antivirus + VPN + Password manager


$1 million identity theft insurance
Hopefully this post helped you remove your personal information from the Internet. If you have any questions or suggestions, please feel free to leave a comment below.