How to Recover Deleted iPhone Contacts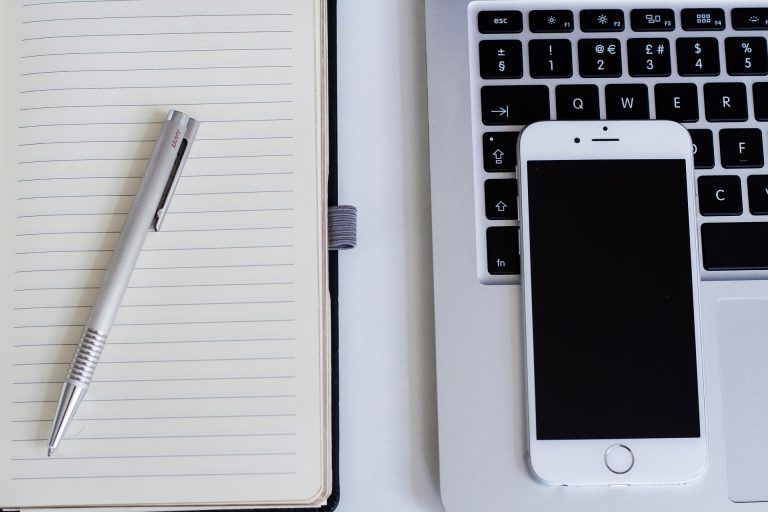 Losing contact information on your iPhone can be very frustrating. But you can still recover it even if you don't have any backup copy.
Lost your contacts on your iPhone? You're not alone. Many iPhone users are experiencing this frustrating issue. Their iPhone contacts have been accidentally deleted and they don't know how to get these contacts back.
But don't worry. You can still recover these deleted contacts. Here are the fixes that have helped many iPhone users resolve this problem.
Try these fixes
You don't have to try them all; just work your way down the list until you find the one that works for you.
---
Method 1: Recover your contacts using iCloud
You can use iCloud to recover your iPhone contacts. Here's how to do it:
1) On your computer, log in www.icloud.com.
2) Click Settings.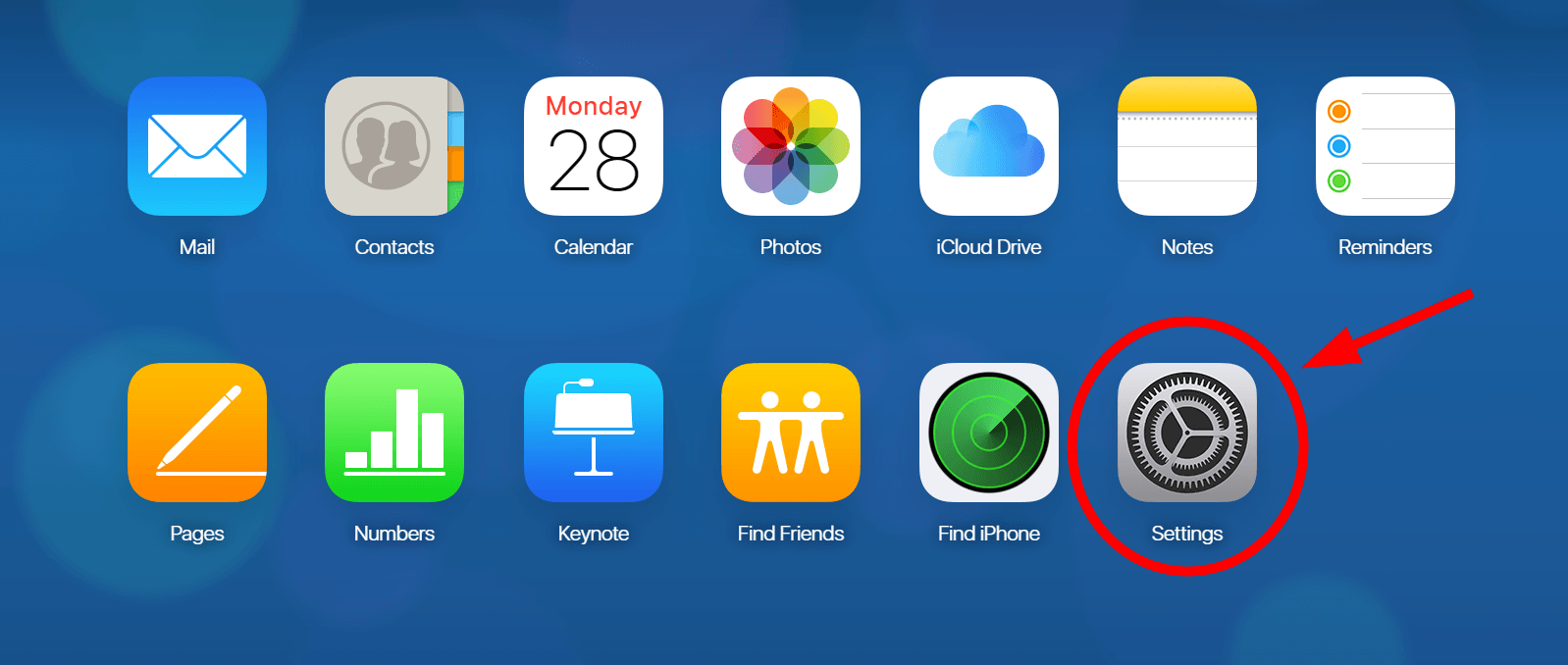 3) Click Restore Contacts.

4) Select an archive of your contacts, then click Restore next to this archive.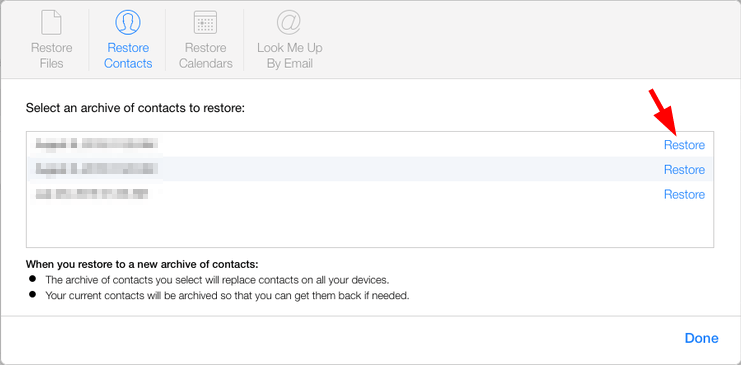 Once the process is completed, your lost contacts should have been recovered. But if this method doesn't help you, there are two more fixes for you to try…
Method 2: Recover your contacts using iTunes
If you've backed up your iPhone on your computer using iTunes, you can also use the iTunes backup to recover your lost contacts. To do so:
1) Connect your iPhone to your computer.
2) On your computer, open iTunes.

3) Click the iPhone icon in the iTunes window.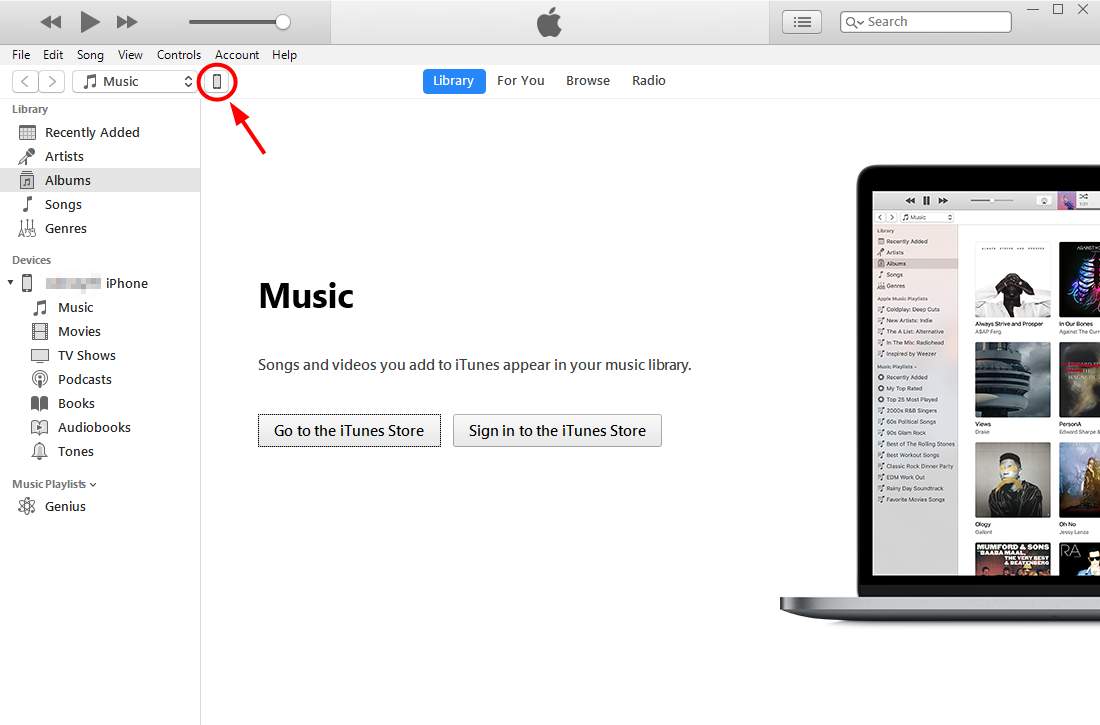 4) Click the Restore Backup button.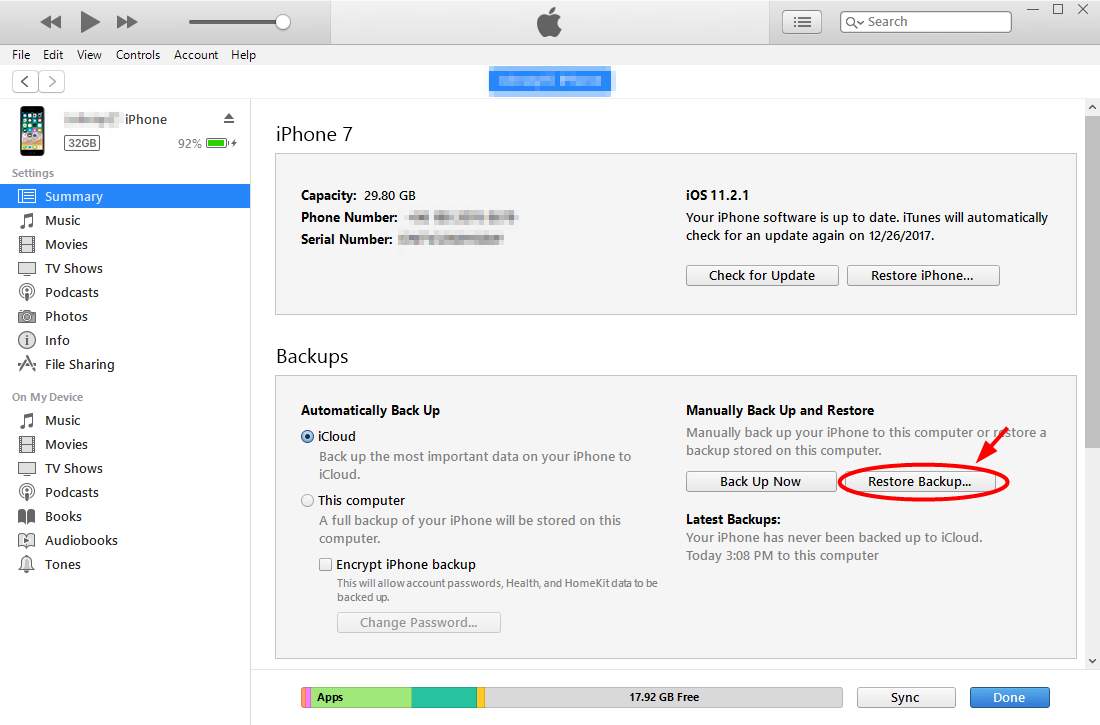 5) Select a backup of your iPhone, then click Restore.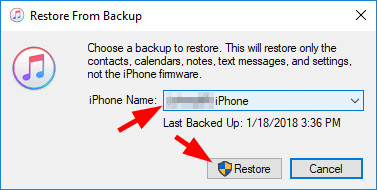 6) Wait for the restore process to complete.
If this recovers your deleted contacts, great! But if not, you may need to…
Method 3: Recover your contacts using a recovery tool
If you've never created any backup for your lost contacts, you can recover them with a data recovery tool. You can do it easily with dr.fone.
dr.fone will scan your iPhone and find your deleted data, including notes, photos, contacts, etc, on your device. Here is how to use it:
1) Download and install dr.fone.
2) Connect your iPhone to your computer.
3) Run the program. Then click Recover.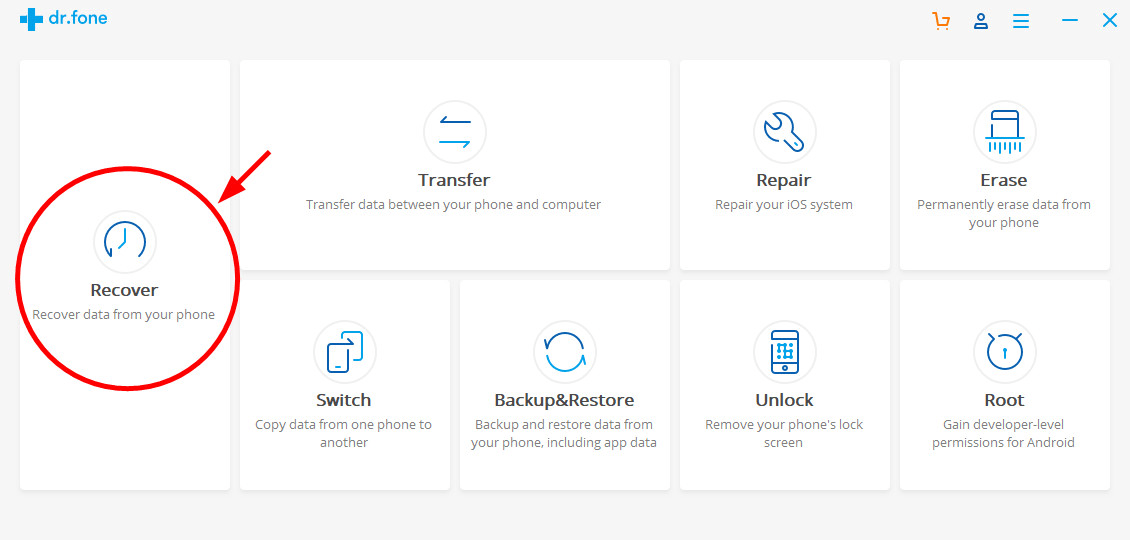 4) Select Contacts. Then click Start Scan.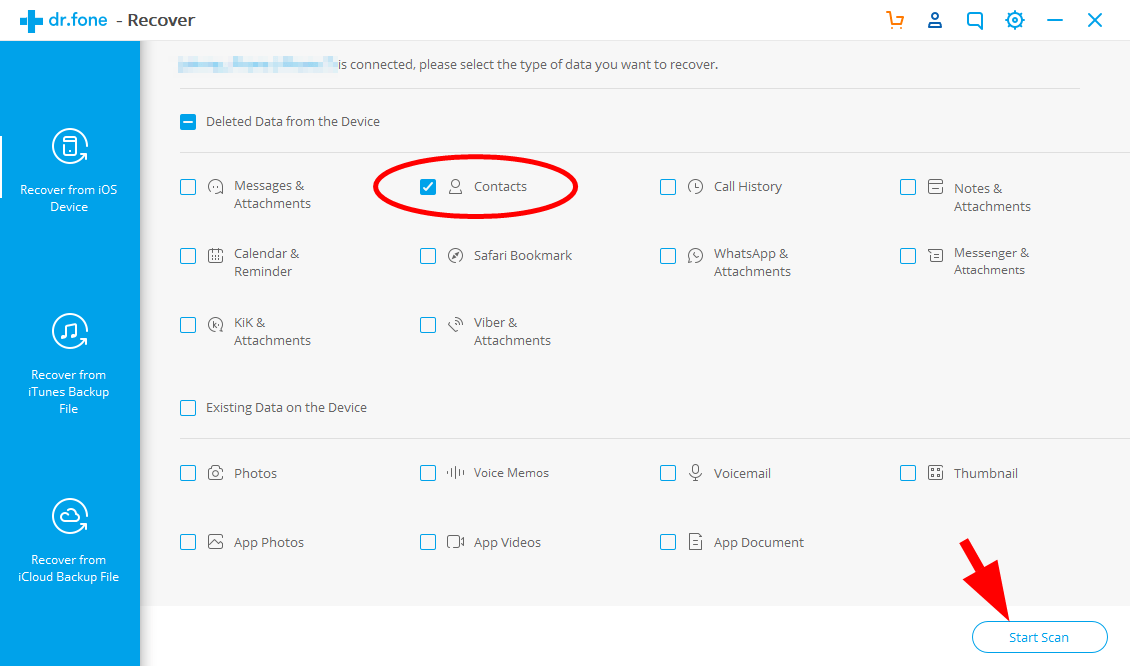 5) Select the contacts you're going to recover. Then click Recover to Computer to recover these contacts. (You need to register the program before you can recover your contacts — If you haven't registered the program, you'll be prompted to register when you click Recover to Computer.)