How to Protect Your Child From Identity Theft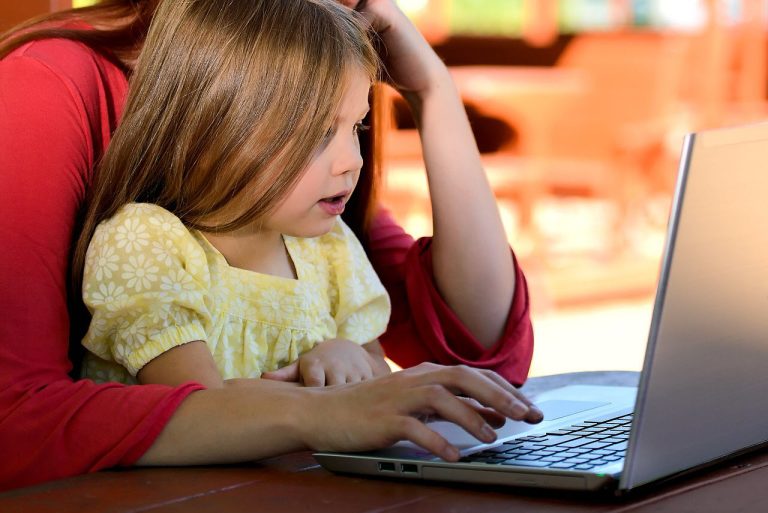 Child identity theft happens when someone uses a child's personal information for personal gain. Thieves may use a child's name, date of birth, or Social Security number to open credit cards, take out loans, rent a house, or apply for government benefits.
More than 1.25 million children in the United States were victims of identity theft in 2021, costing nearly $1 billion annually, according to a report from Javelin Strategy & Research. The report also found that over 70% of child identity theft victims know their perpetrators, who could be close friends, relatives, or family members. Child identity theft may go undetected for many years until victims grow up and apply for their own loans.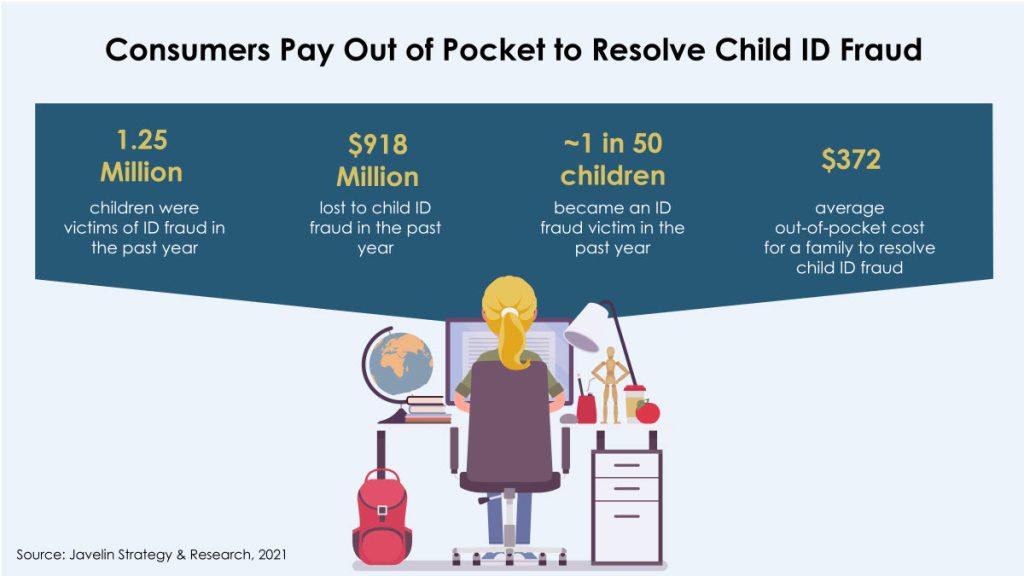 How to protect your child from identity theft
Here are some tips to protect your child against identity theft:
1. Keep your child's documents in a safe place
Store your child's sensitive documents, such as birth certificate, Social Security card and medical bills in a safe location and out of reach of household visitors or residents.
When you decide to get rid of those documents, shred them before discarding them.
2. Don't share your child's personal information unless necessary
School forms often ask for your child's Social Security number or other personal information. Be sure to ask if it is required and if not, consider leaving it blank.
The FTC suggests that when someone asks for your child's Social Security number, you can first ask questions like these: Why do you need it? How will you protect it? Can you use a different identifier? Can you use just the last four digits of the Social Security number?
3. Freeze your child's credit
Consider placing a free security freeze on your child's credit report. This is the most effective way to protect your child from identity theft. A credit freeze can stop thieves from using your child's identity to open new accounts.
To place a child/minor credit freeze, you'll need to contact the three major credit bureaus (Equifax, Experian, and TransUnion) and submit proof of your child's identity, along with yours, and proof that you are their parent or legal guardian.
4. Talk to your children about online safety
Nowadays, kids have easy access to the Internet with smartphones, tablets, and gaming devices. Parents need to teach their children how to stay safe online and how to protect their personal information.
Set basic rules for your children about what information they can share online and what information they must not.
Remind your kids that they should never give anyone their personal information (such as phone number, Social Security number, passwords, etc ) via phone, text, email, or social media.
You can also help your kids to set strong passwords and privacy settings for their online accounts.
5. Enroll in an identity theft protection service
Identity theft protection services can help safeguard your identity by providing credit monitoring and identity monitoring services, alerting you to any suspicious activity on your credit record, and helping you recover your identity.
If you have no idea which service to choose, our recommendation is Aura, a leading provider of digital security products for consumers.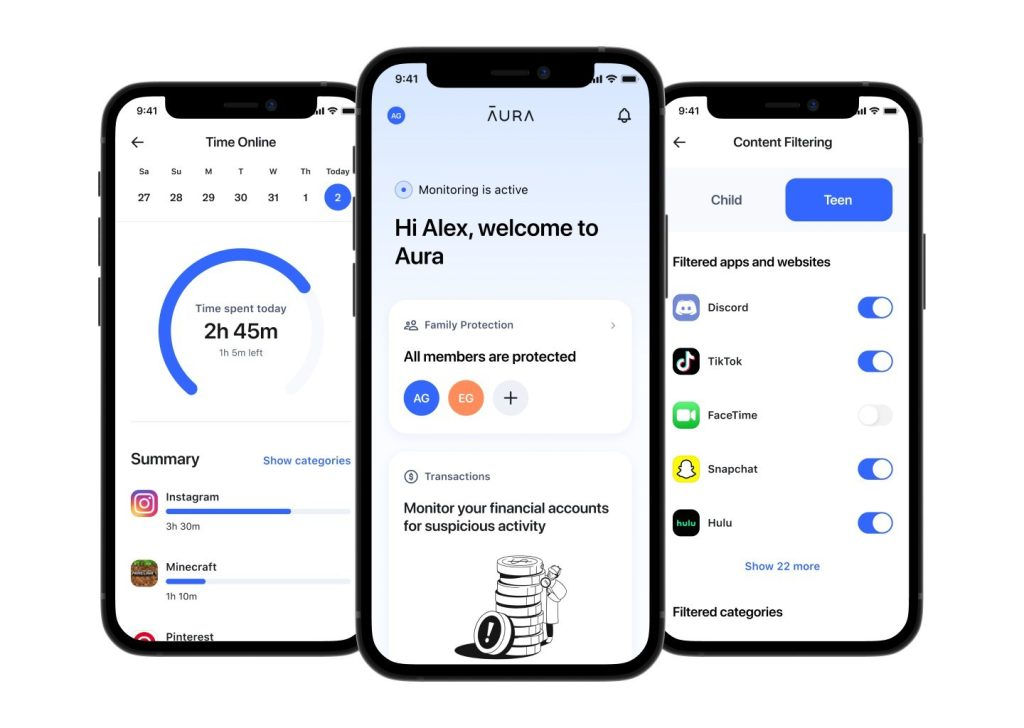 With Aura's family identity protection plan, you get comprehensive identity theft protection for your entire family, including 24/7 credit monitoring with faster fraud alerts, parental controls, proactive data breach alerts, and notifications of any suspicious activity, along with a $1M insurance policy which may cover eligible losses as a result of identity fraud.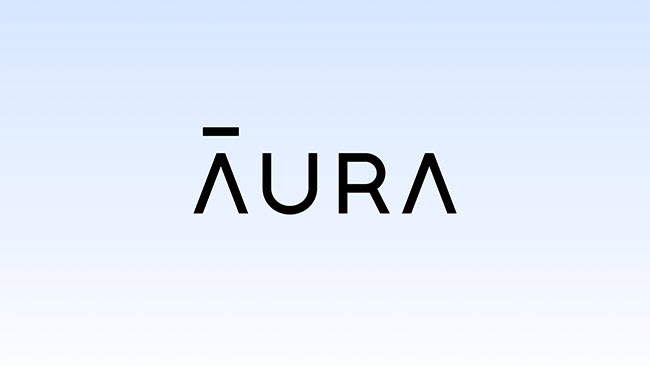 Try Aura FREE for 14 days to see if it's right for you.
Warning signs of child identity theft
Below are some of the warning signs that your child's identity has been stolen:
Your child has a credit report. Generally, a child under 18 won't have a credit report unless someone steals his or her information for fraud.
Your child is denied government benefits. If someone has already used your child's Social Security number to apply for government benefits, like health care coverage or nutrition assistance, your child will be turned down for benefits.
Your child's student loan application is denied. If there were unpaid bills under your child's Social Security number, your child's credit will be hurt.
Your child receives pre-approved credit card offers. This could happen if someone used your child's Social Security number to apply for credit cards.
Your child receives letters from the IRS claiming unpaid taxes. This could happen if someone used your child's Social Security number for work.
Your child receives collection notices or bills. This could occur if someone used your child's Social Security number to get new credit cards or apply for loans and has not paid the bills on time or at all.
What to do if your child's identity has been stolen
If you discover that someone is using your child's information to commit fraud, here are some steps you can take:
Step 1: Contact companies and credit bureaus
Contact companies where the fraud occurred. Explain that someone stole your child's identity to open a fraudulent account. Ask them to close the account and send you a letter confirming that your child isn't liable for the account.
Contact the three credit bureaus. Tell each credit bureau (Experian, TransUnion, and Equifax) that your child's identity has been stolen and ask them to remove any fraudulent accounts from your child's credit report.
Step 2: Freeze your child's credit
You can freeze your child's credit until he or she is old enough to use it. A credit freeze or security freeze restricts access to your child's credit report, making it harder for someone to open new accounts in your child's name.
To place a child credit freeze, contact each of the three credit bureaus separately:
Step 3: Report child identity theft
Report the child identity theft to the Federal Trade Commission (FTC) online at IdentityTheft.gov or by phone at 1-877-438-4338. Include as many details as possible.
Credit: Featured Image by Chuck Underwood from Pixabay