How to Private Browsing on Mac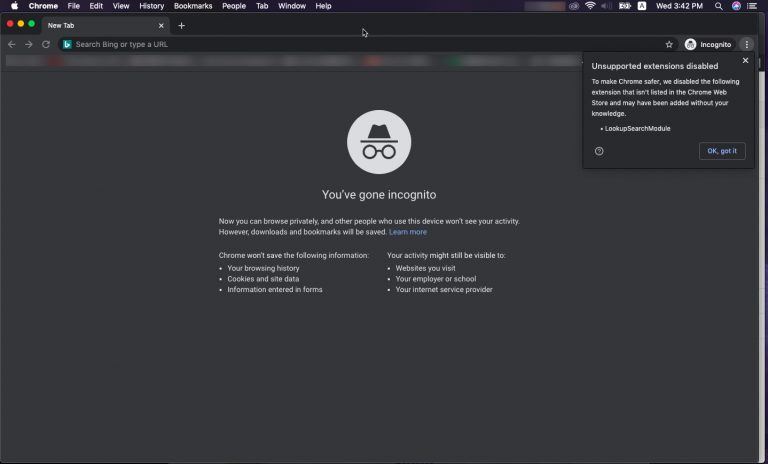 Private browsing means you're surfing the web without storing your search history. If you don't want others to know which website you've been looking at, you need to enable the private browsing mode.
NOTE: Private browsing won't protect you from malware attacks, so you still need to be careful about what you click.
Also, files you download and bookmarks you create will be kept.
Private Browsing on Safari
Safari is a built-in browser on Mac. You can easily enable private browsing mode on Safari and enjoy surfing.
There's are two ways to enable private browsing:
WAY 1: Open Safari and hold the Command + Shift + N keys together. The new Private browsing window will jump out.

OR
WAY 2: Open Safari and click File > New Private Window.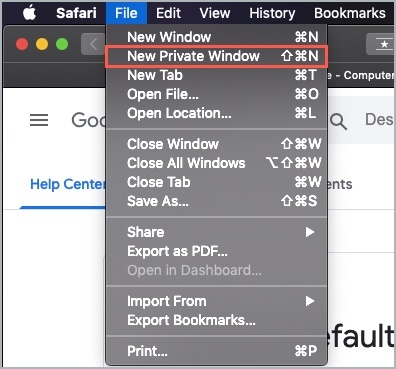 Then search the web as you normally do.
NOTE: Please note, the private browsing only happens in this newly opened window. If you open a window or a tab in a usual way, the browser will store your search history.
When you're done, just close the window.
Always open with Private Browsing
If you want your Safari always open windows with Private Browsing, you can follow the steps below.
Open Safari.
Click Safari and choose Preferences.

Go to the General tab. Find Safari opens with and choose A new private window.

Private Browsing on Chrome
If you're a Chrome user, you can also use the private browsing mode. In Chrome, this mode is called Incognito.
Open Chrome.
Click File > New Incognito Window.

Or press the Command + Shift + N keys together.
You'll only browse in private when you're using an Incognito window.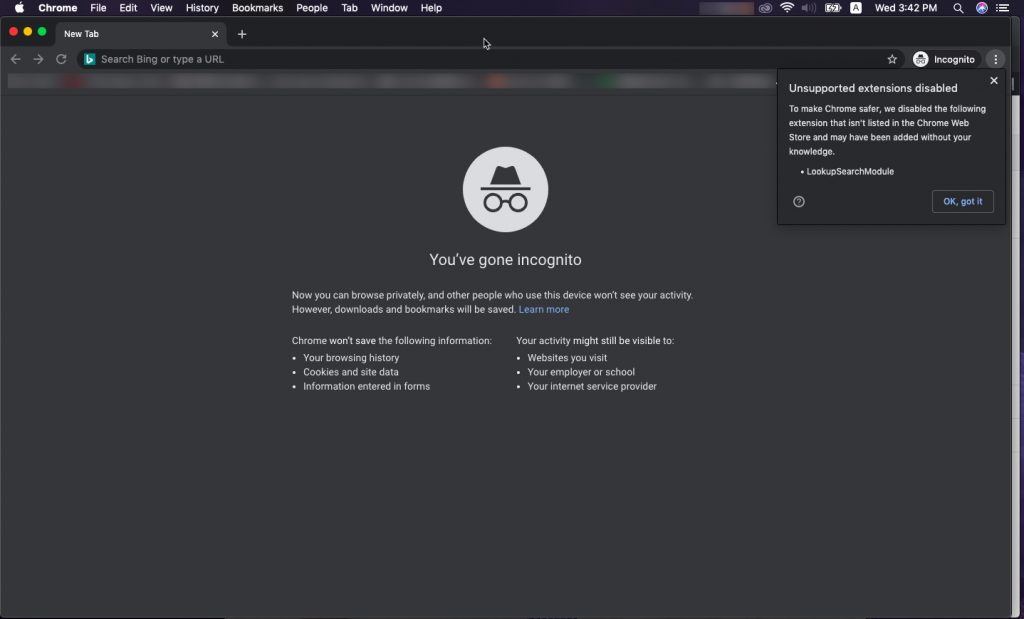 To exit the private browsing mode, just close the window.
Private Browsing on Firefox
With 2 clicks, you can enable the Private browsing on Firefox.
Open Firefox.
Click File > New Private Window.
Or press the Command + Shift + N keys together.
Bonus Tip: Hide your IP address from your school/company/ISP
You should know that private browsing only stops storing your searching history, but won't hide your device's IP address. Also, if you don't want your activity to be seen by your school/company/ISP (Internet Service Provider), Private Browsing mode won't help.
But don't worry, VPN service could let you keep your information from them safely.
VPN stands for Virtual Private Network. When you're using this service, your IP address will be masked. So VPN can bypass geo-restrictions to get all add-ons and media streaming you desired and protects you from snooping eyes to secure your data.
If you are browsing without a VPN, the Internet Service Provider can public your IP address, your personal data is at risk.
Through VPN, your ISP ( Internet Service Providers) doesn't know what you are streaming. VPNs can lead you directly to the server without passing by the ISP to reduce the speed loss and avoid the restrictions. And your personal data is protected as well.
With a VPN, your internet speed will be more stable. Because VPN reduces the internet speed loss to provide you better user experience.
---
If you have any suggestions and questions, please leave your comment below. Thanks for reading.