How To Play Among Us For Free & Unblocked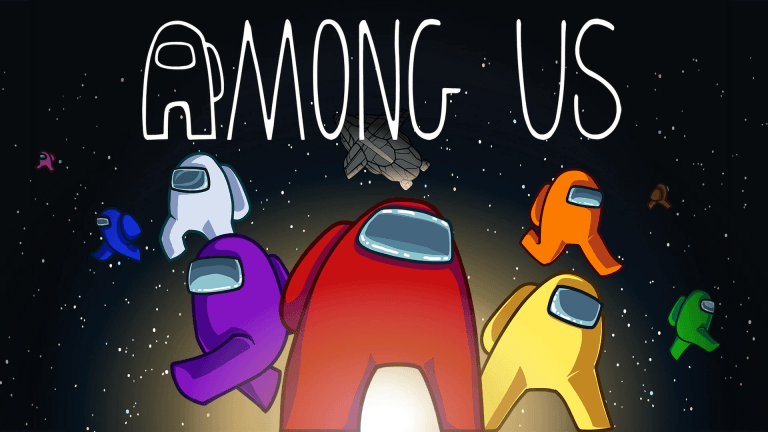 Among us is a world popular game published by Innersloth LLC. The game is so addictive and entertaining that you can't help but use it for hours on end. Although it's not an expensive game, people always want to play it for free.
This post covers information about Free Among Us & Among Us Unblocked.
What about Among us online free sites?
If you search among us online free on Google, you might found the first two results are not the official Among Us website but an online Among Us that is free to play. However, these free online Among Us is not the one that published on Steam/ Epic Games, they're clones and copies made by others.
On these online sites, you can't play with friends. If you're the single player who doesn't mind opening a new shopping site with every click and watching an ad video every time you play, you can take these sites as an alternate. At least they are free.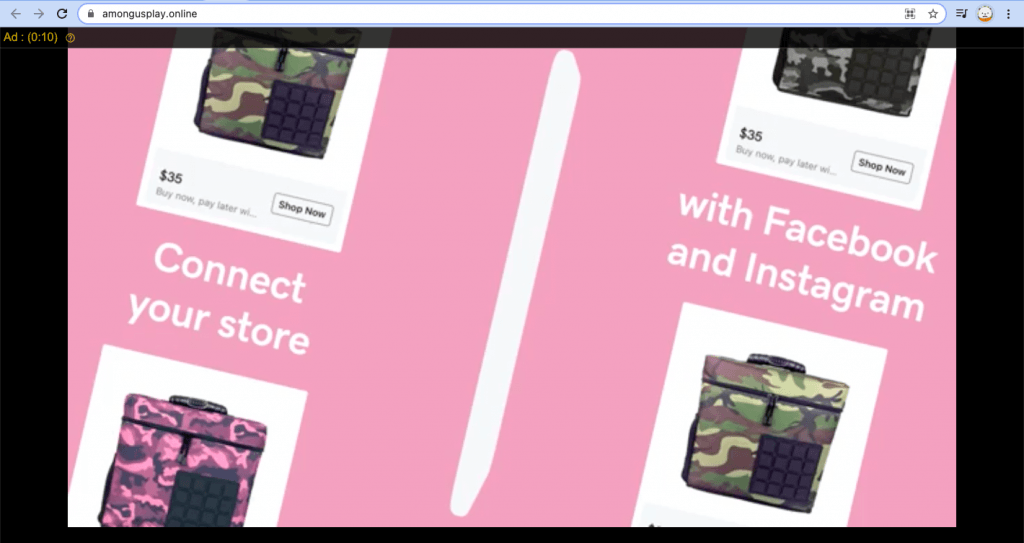 Don't trust the sites that let you download files.
There are various free online Among Us copies, most of them are aiming to gain traffic, others want to let you download files that you don't actually want. Be aware of these files, they may do some serious harm to your PC, it's probably malware.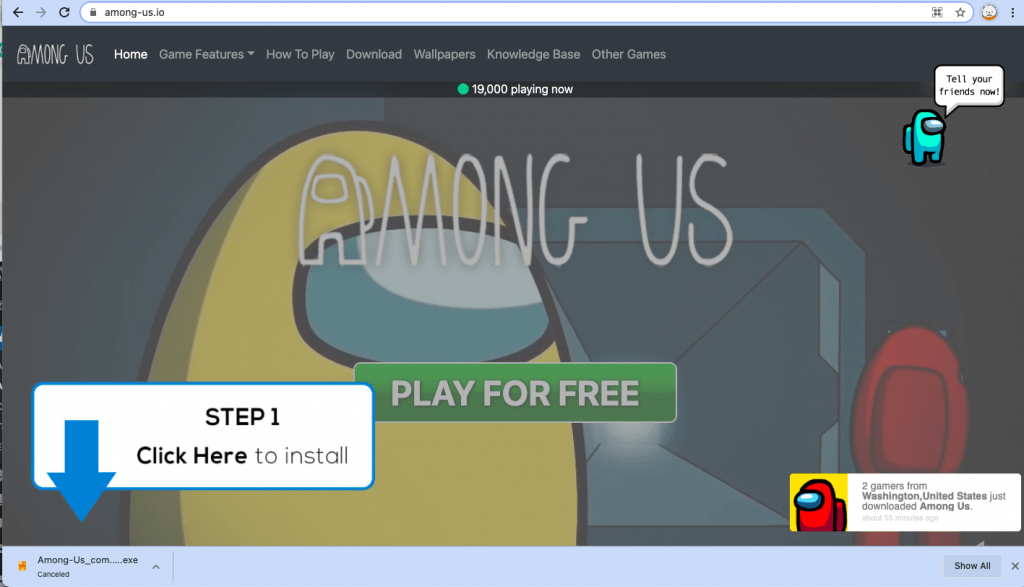 What about Among Us Unblocked
There are a number of versions of Among Us Unblocked out there. Some versions claim to offer unlocked versions of the full game, some of them indicate they allow you to play the game in a browser that bypasses the school or company network.
First, don't download files from these sites to keep your PC safe. Some online sites are scams and clickbait, some of them are clones and copies made by other people to gain traffic. These copies would limit you to only play imposter in the game. Also, the version of the game doesn't support multiplayer, you have to play alone. However, being the imposter is all about strategy and lying in the chat, something you can't practice with bots. So, you should download the official game from a reputable source to keep you safe.
If you really want to bypass the restrictions, get a VPN service. The VPN can help you bypass geo-restriction so that you can play it on PC freely.
VPN that works with Among Us
Over 7200 VPN servers worldwide
45-day money-back guarantee
Best deal: $2.25/mo
Over 3200 servers in 65 countries
30-day money-back guarantee
Best deal: $2.49/mo
Over 5,500 servers worldwide
30-day money-back guarantee
Connect 6 devices at the same time
Best deal: $3.67/mo
Over 2000 servers worldwide
31-day money-back guarantee
Best deal: $2.88/mo
Over 3000 servers worldwide
30-day money-back guarantee
Best deal: $6.67/mo
If you don't have one, give NordVPN a try. Not only it's easy to use but also fast and safe. NordVPN is one of the world-leading VPN brands that offers you comfortable and reliable service.
Dwnload and install NordVPN on your computer.
Launch NordVPN and sign in. You need to create a new account if you don't have one.
Click Connect.
Launch Among Us and check.
How to play Among Us for free
There are two versions of Among Us: mobile & PC. The mobile version is free to download & play but contains ads. Pay $1.99 for the ad-free version. The only way to play for free without ads is to play in a game hosted by someone who already paid to remove them.
Among Us's PC options can be bought through Steam & Epic Games for $4.99. The game has no ad from these platforms.
The best and legal way to get a PC version for free is by waiting for Epic Game sales. Epic Game has a mega sale every year and they give free Among Us for a limited time.
Unfortunately, the deal was ended in June. Keep an eye on Epic Game or follow Among Us Twitter for future deals.
How to play Among Us free on a Chromebook
While, if you have a Chromebook, there's a legal & safe way to play Among Us free on PC. This only works for some Chromebooks, you need to make sure that your Chrome OS supports Android apps. If your Chromebook is not enabled to use Android apps, you can't play Among Us in this way.
Go to the Google Play Store and sign in.
Type Among Us and search for it.
Select the game and install it.
You're ready to play!
---
That's it! If you have further queries or suggestions, feel free to drop a comment below.