(Homemade) The Easiest Sugar Free Apple Cake Recipe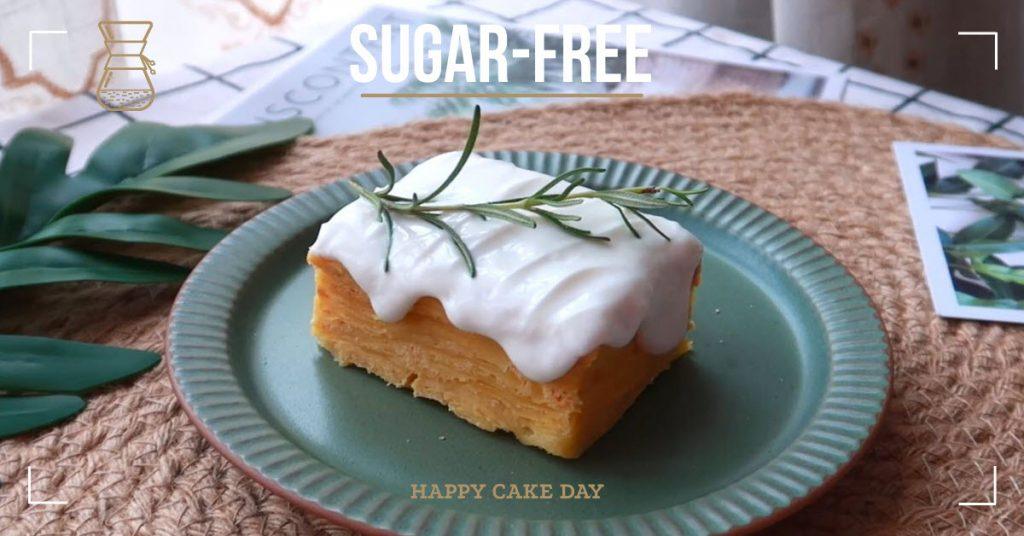 You can see so many people sharing their food in social media, why not try to cook by yourself? Cooking is not hard and can give you a sense of accomplishment. Here in this post, I'll provide you a healthy and easy to make a sugar-free apple cake!
This apple cake is not only sugar-free but also flour-free and oil-free! The cake is super easy to make and tasty!
If you are on diet and love apple and cake, this recipe is a choice! Make a healthy cake for you and your family!
Ingredients
One big apple
An egg
30g (sugar-free) milk powder or 30g protein powder
15g instant oats
How to make a sugar-free, oil-free and flour-free apple cake
Peel the apple and cut it into thin slices.

Put the egg, 30g milk powder, and 15g instant oats into a blender. You can replace the milk powder with the same amount of protein powder.
Note: If you like to taste grainy of the oat in the cake, you don't need to use the blender, just stir them together in a bowl.

Stir apple slices with the mixture in a big bowl. The apple slices will become juicy while stirring.

Get a deep bowl, put the cooking paper inside the bowl. Or you can use plastic wrap if you're baking with a microwave.
Put the apple slices into the bowl tightly.
Note: If you decide to use a microwave, leave some space.

Bake with oven: Cover with tin foil. Bake with180°C for 30 minutes.
Bake with microwave: High power level for 8 minutes.
Note: No need to cover.
Cut it into a square shape. Top with Greek yogurt and decorate it with rosemary.
You can change toppings and decorate with other herbs.

Bonus Tip:
Here I recommend My Protein Impact Whey Protein. It's vegetarian and gluten-free. Remember to grab the coupon before shopping.
Click Get Code.


Click Copy, then click Go to us.myprotein.com.

Choose the product you like and add them to your cart.
Paste coupon code into the box then clicks Use Code.

Now you're ready to Checkout.
Note: If you spend over $60 (after using coupon code), you can get a FREE gift.

---
To find other online coupons and deals, please visit our Coupons page!