Making Money Online: How to Turn Spare Time into Extra Cash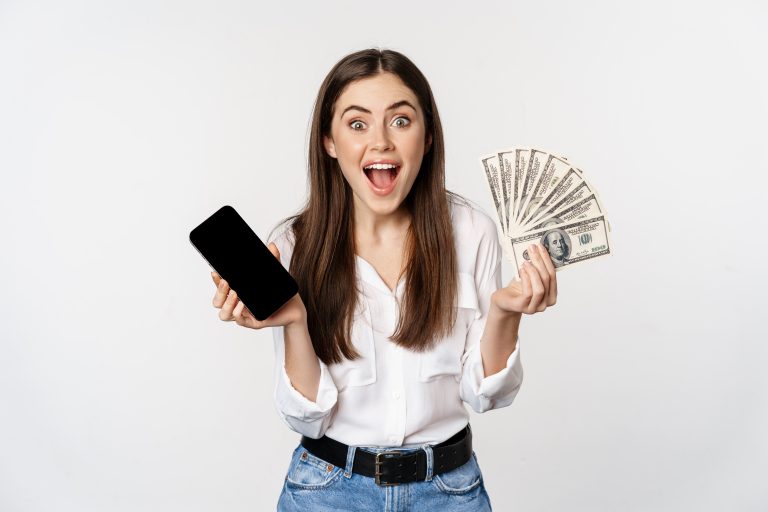 In today's digital age, the internet offers us more than just a world of information and entertainment—it's also a realm brimming with opportunities to make a little extra money. We get it, you've probably heard your fair share of "make money online" promises, but let's keep it real. We're here to set the record straight, offering you a curated guide to legitimate ways of boosting your income online.
Option 1: Take Surveys to make money
Ever wondered if your opinion could earn you a few bucks? Well, wonder no more! Taking online surveys is a simple and effective way to make some side money. Brands and companies are eager to hear what you think, and they're willing to pay for it.
Why Take Surveys to Make Money?
Taking online surveys might not sound like a grand adventure, but here's the scoop: it's an easy, flexible, and varied way to pocket some extra cash. You don't need any special skills or gear—just your opinions and a device to share them. Whether you're a night owl or an early bird, you can squeeze surveys into your schedule whenever it suits you. And the topics? Well, they run the gamut from your favorite snack to your preferred travel destinations. So, why not turn those idle moments into money-making opportunities?
Survey Junkie: Where Opinions Pay Off

Survey Junkie is also a household name among survey enthusiasts. Boasting a massive and highly engaged user base, Survey Junkie is a platform that values your opinion and rewards you accordingly. This immensely popular survey site has a vast and active user base, making it a top contender in the world of online surveys. Its reputation is built on offering cash payouts via PayPal or e-gift cards directly to its users, and its overwhelmingly positive reviews speak to its effectiveness.
Follow these steps to earn some cash with Survey Junkie:
Go to Survey Junkie.
Click the Join Now button to create an account.

sign up and confirm your email to earn a 25-point bonus and it's an essential step to activate your account. Otherwise, you can't redeem money from Survey Junkie.

Note: You cannot change your registration email, please make sure you entered the right email address.
Start earning by completing surveys.
How to cash out from Survey Junkie?
To initiate a cash-out from Survey Junkie, you must accumulate a minimum of 500 points, equivalent to $5. Survey Junkie offers three convenient payment methods for redeeming your points. The first option is a cash transfer via PayPal, which is available globally. The remaining two choices involve e-gift cards or bank transfers; however, please note that these options are exclusively available to users located within the United States.
Option 2: Take care of pets and turn it into a source of income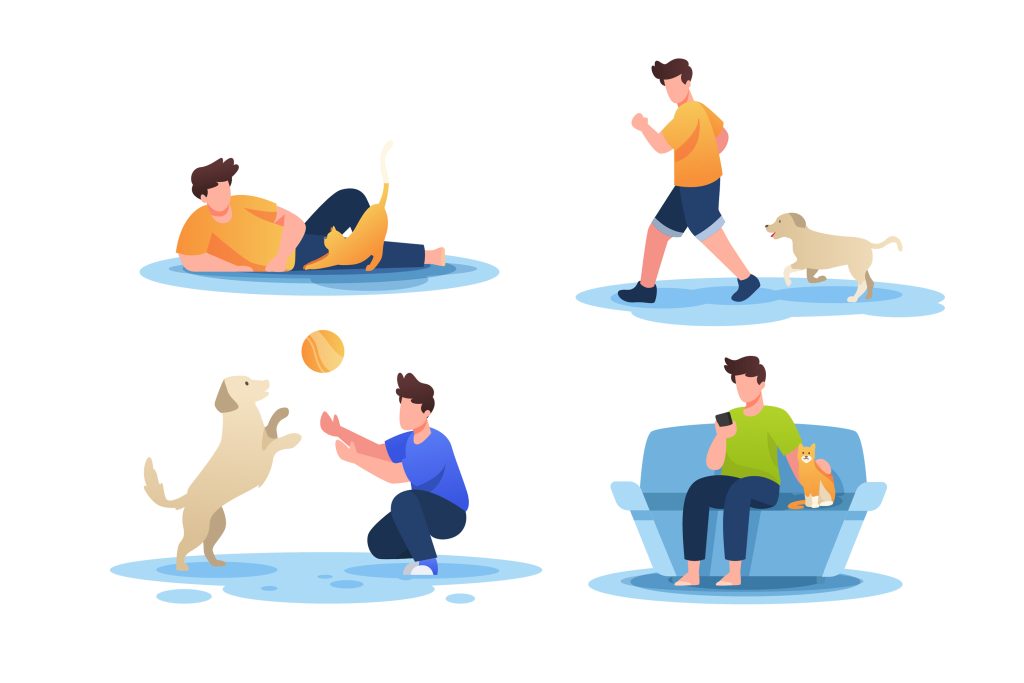 Taking care of pets for money can offer a unique blend of rewards, both emotional and financial. While it may appear as a straightforward gig, it's far from being a walk in the park. Pet care, whether it involves dog walking, pet sitting, or other services, demands responsibility, patience, and a genuine affection for animals. It provides a chance to bond with pets, experience their unfiltered love, and contribute to their well-being while earning an income. However, it's important to recognize that, like any job, it comes with its challenges, from handling unexpected situations to accommodating various pet personalities.
Rover: Where Your Pet Passion Becomes Profitable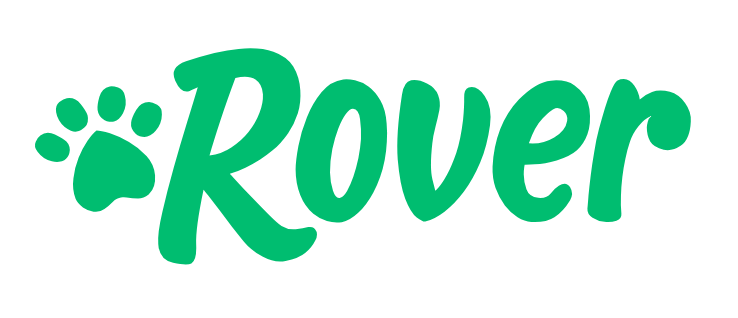 When it comes to the world of pet care, few names are as illustrious and trusted as Rover. Renowned for its fame and unwavering reputation, Rover stands out as a leader in connecting pet owners with dependable sitters and walkers. With millions of active users and an impressive track record of positive reviews, Rover has become a household name for those seeking exceptional care for their beloved pets.
Why choose Rover?
Pet lovers looking to earn an income through pet care can create profiles highlighting their skills and services. Rover's extensive network of pet owners can then browse these profiles, read reviews, and select the perfect match for their furry family members. With services ranging from dog walks to overnight stays, Rover offers a versatile and reliable platform that continues to set the gold standard in the world of pet care.
Follow these steps to starting pet sitting with Rover:
Go to Rover.
Create Rover account by signing up. The sign-up process is straightforward, you can even log in using your Google or Facebook account for added convenience.
Choose Become a Sitter in the top-left corner.
Click Get started.
Proceed to complete the following sections: Service Setup, Create Your Profile, Request Testimonials, Pass a Safety Quiz, and Submit a Background Check. Once you've filled out all the necessary information, select the Submit button. This action will notify Rover's team that your profile is ready for review.

You should hear from Rover within 10 – 20 business days. Once your profile is approved and you pass the background check, your services will be visible in the Rover marketplace and pet owners will be able to contact you.
Option 3: Earn money online by playing games

If you love playing games online, we're here to tell you that it's not just a guilty pleasure—it can be a money-making endeavor. InboxDollars pays you for doing what you're already doing online. Whether you're a fan of action-packed adventures or brain-teasing puzzles, there's a wide variety of games to choose from. By playing these games, you can accumulate points and unlock exciting rewards, making your gaming experience even more rewarding.
Here's how to do it:
Go to InboxDollars.
Sign up with Google, Apple, or your email.
Confirm your email to earn $5 and it's an essential step to activate your account. Otherwise, you may not be able to redeem money from InboxDollars.

Log in to your account and start browsing. Simply click on a game to start playing.
Cash Out Your Earning
Members must have at least $15.00 in their account in order to request payment for a 1st-time payment request. Additional payment requests can be made at $10.00 or higher increments. InboxDollars provides various payment options, including cash via gift cards, PayPal or Visa. To withdraw your earnings, go to Request Payment page of your account and follow the provided instructions to receive your well-deserved rewards.
Option 4: Turning passion into profit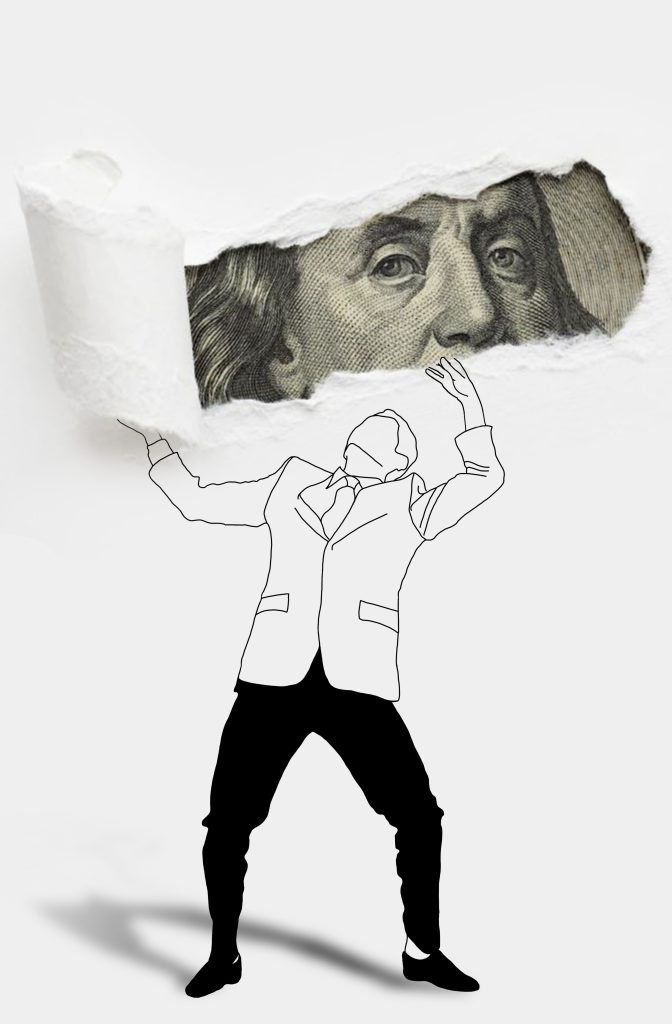 Got a knack for video editing, photography, or music composition? You're in luck! There are plenty of ways to turn your creative skills into cash.
So there you have it—legit ways to make money online during your spare time. No smoke and mirrors, just good old-fashioned hustle. So pick a path that suits your skills and interests, and start turning those hours of internet surfing into a cash-flowing venture!