2023 Guide | How to Look Up VIN Number – 3 Easy Methods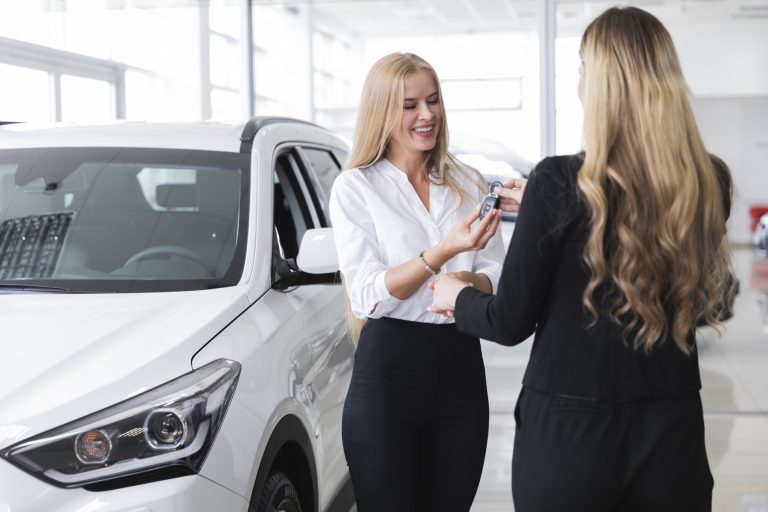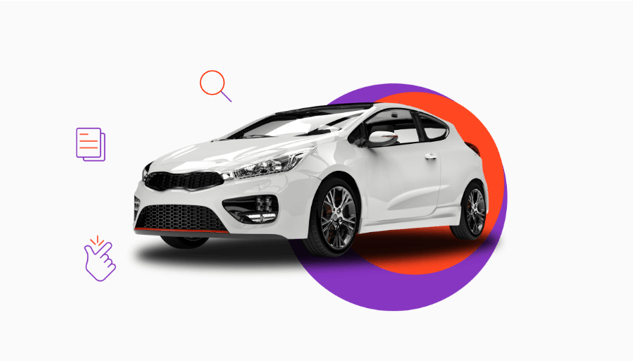 VIN Lookup
Enter a VIN number to find its owner, vehicle history & more
Are you considering buying a used car? You may need to do a VIN lookup before purchasing, in case there are hidden problems with the car. A VIN lookup provides you with tons of detailed information about the vehicle, such as the car's specs, ownership history, theft records, accident & salvage records and more, to help you make the best decisions. Read on to find out some easy and efficient ways to do a VIN lookup.
How to Find the VIN Number of a Vehicle
A VIN (Vehicle Identification Number) is a 17-digit code of characters and numbers, used as the unique identifier of modern vehicles. So where to find it?
1. Locate the VIN on the vehicle
Depending on a vehicle's brand and model, a VIN can typically be found on the driver's side door jamb, the driver's side dashboard, the steering wheel, the engine block, in the spare tire well, etc.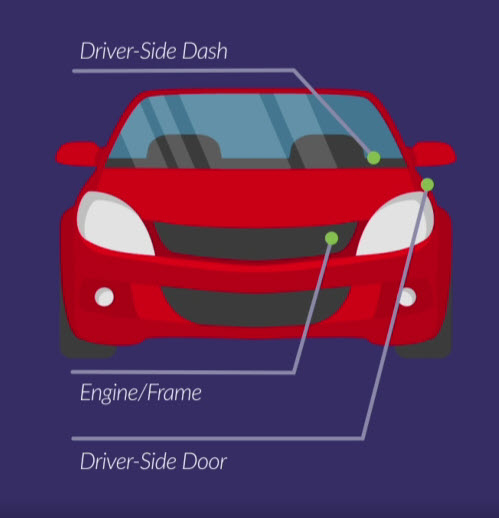 2. Find the VIN on car documents
If you can't find the VIN number on the vehicle, you should also be able to locate it on the following documents:
Insurance documents
Vehicle title
Registration card
Owner's manual
3. Find the VIN by license plate
If you have the license plate number of the car, you can also find the VIN with the dedicated tool below:
Enter the license plate in the search box and click Search.
VIN Finder
Vehicle Identification Number Lookup by License Plate
2. Then the search engine will dig deep into its database to find the VIN matching the searched license plate for you (if available). Better yet, they'll also give you detailed info about the vehicle's past, like theft records, recalls, accident history, and warranties, all of which you might be interested in.
How to Get a Detailed Vehicle Report by VIN Number?
Once you get access to a car's VIN, you can run a VIN lookup to search for the most complete info and find any hidden issues of a car. The easiest and most efficient way to do it is to use advanced VIN lookup tools. They offer you access to enormous public record databases that include everything you want to know. There're lots of VIN decoders on the market. If you're not sure which one to choose, here we recommend 2 best ones that we find reliable and trustworthy.
Method 1. BeenVerified
BeenVerified is a powerful VIN lookup tool that dives deep into a car's past. As one of the most popular VIN decoders, BeenVerified offers a powerful VIN lookup tool with the latest data acquired from NMVTIS-approved sources. Its database covers more than 150 MM vehicles and is updated constantly.
By running a VIN check, you'll obtain a detailed report that may include:
Owner details
Accident records
Theft records
Salvage records
Recalls and warranties
Vehicle specifications
Market value
Sale listing history
Odometer reading
And more…
Just follow the instructions below to start your search:
Go to BeenVerified vehicle research page. Enter the VIN number and click SEARCH.

Wait for BeenVerified to search its millions of vehicle records in its database. After a few seconds you'll get a full report that contains all the available data.


BeenVerified is a 7-in-one search engine that offers many different features: People Search, Reverse Phone Lookup, Reverse Email Search, Reverse Address Lookup, Username Search, Unclaimed Money Search, and Vehicle Lookup. You could, for example, use the site tolearn more about the car dealer with a name or a phone number. Visit the BeenVerified homepage >>
Method 2. Bumper
Bumper is an excellent alternative to BeenVerified. It's a professional vehicle search tool that gathers vehicle records from government agencies, insurance providers, car industry sources and more. With a VIN number, you'll know about a car's ownership, maintenance, warranty, repair records, accidents, insurance claims, and more.
Go to the Bumper VIN Number Search page.
Enter the VIN and click SEARCH.

Wait for Bumper to scour its database and find all the available records associated with the VIN number.
Method 3. NICB
The National Insurance Crime Bureau (NICB) provides a free VIN lookup with which you can check basic information such as if the vehicle has been:
Reported as lost or stolen
Salvaged
Declared a total loss following an accident
Note that you could perform up to five searches within 24 hours on the website.
Go to NICB.
Enter a VIN number, check the box next to I agree to the terms and conditions of use and complete the captcha. Then click Search VIN.
If the VIN number is in the NICB database, you'll see the available records of the vehicle.

But when it's free, it means the information you get will be limited. Besides, it may not have enough data to cover all the vehicles, so there's a chance you won't find any match even with the correct VIN number.
If you're seriously considering a used car and need an in-depth vehicle history report, you should probably try to get a premium history report from a NMVTIS-approved provider like BeenVerified.
Hopefully this post helped you get the information you need and better make your decision. If you have any questions or suggestions, please feel free to leave a comment below.
The methods in this article provide you with easy access to public record information, but without a guarantee for accuracy and may include links to websites not listed as a Consumer Reporting Agency (CRA). Information acquired from these bodies is illegal to be used for employment, housing, credit, and other purposes alike, according to laws such as the Fair Credit Reporting Act (FCRA). If you're not sure whether your use of our methods is appropriate, click here for details.