How to Look up Cars Registered to a Person
TruthFinder.com – Get Started, Enter a Name
Let's help you find the answers to your questions. Start researching anyone in the U.S. A confidential way to check someone's registered cars & learn about who you interact with.
Whether out of curiosity or for practical reasons, understanding the vehicles registered to someone can unveil valuable information. This guide will walk you through effective methods to discover cars registered to an individual, offering insights into their assets and more.
Method 1: Use Google to search name
When it comes to searching for information on anything or anyone, Google can be your first place to get started. Simply plug everything you know into the search bar and hit Enter.
To narrow down your search, put quotation marks around the query. There could be more than one page of results. And you need to check on each in order to find a piece of useful information.
Also, you can click on the Images tab to see if there are any mentions of the person you're searching for. Right-click on the image and select Open link in new tab to check more details.
However, you might receive a message saying "About 0 results". This happens when the person you're searching for has little online presence or pages that include their information are not indexed by the search engine. You can either perform searches on other search engines like Bing or move on to the next method.
Method 2: Look for some clues on social media sites
Many people post photos or updates about their cars on social media platforms like Instagram or Facebook. You can have a look at them. Although that doesn't necessarily mean those cars are registered to them, it can serve as a hint.
If you aren't friends with them on any social media platform, you'll first need to find their accounts. If their profile pages or posts are set to Public, then you don't have to send a friend request.
You can enter the person's name into the search box below and click Search Now to gain access to their social media account information.
Method 3: Use a people search engine
The methods listed above won't cost you a dime, for sure. However, it requires time and patience. And chances are, you'll hit a dead end. Thankfully, not all hope is lost. A people search engine could help.
A people search engine is a handy tool when it comes to searching for public information on an individual. They allow you to perform searches by using a name, phone number, email address, or username, legally and confidentially!
When you provide a piece of information, they'll look up results from a wide range of public record data sources, such as federal, state, and local government agencies and websites, and, where available, combine the available data into an easy-to-understand report, ready for you to unlock.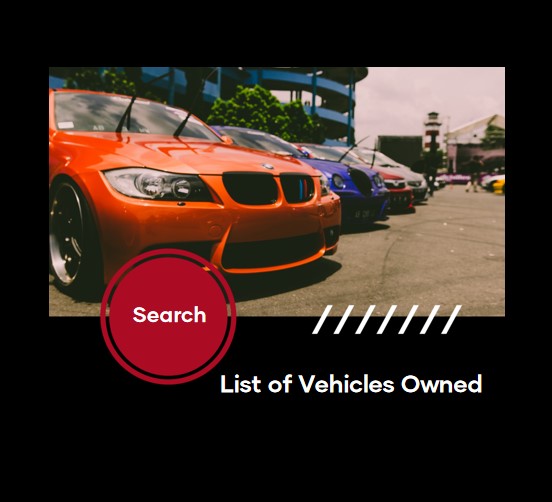 Your report may include the following information, if available:
Contact information
Personal details
Location history
List of assets
Criminal and traffic records
Online profiles
And much more!
Below are the ones you can try.
TruthFinder Assets Search
TruthFinder is a legitimate people search tool that aggregates public records from federal, state, county, and city records and other public websites. Instead of traveling to a courthouse, requesting a file, and waiting for an administrator to find this information, you may be able to view it on TruthFinder with a few mouse clicks!
To check what cars someone may own or drive, as well as other pieces of publicly available information, you can perform a background search on TruthFinder.
1) Navigate to the TruthFinder search page.
2) Enter the person's name into the search box and click SEARCH NOW.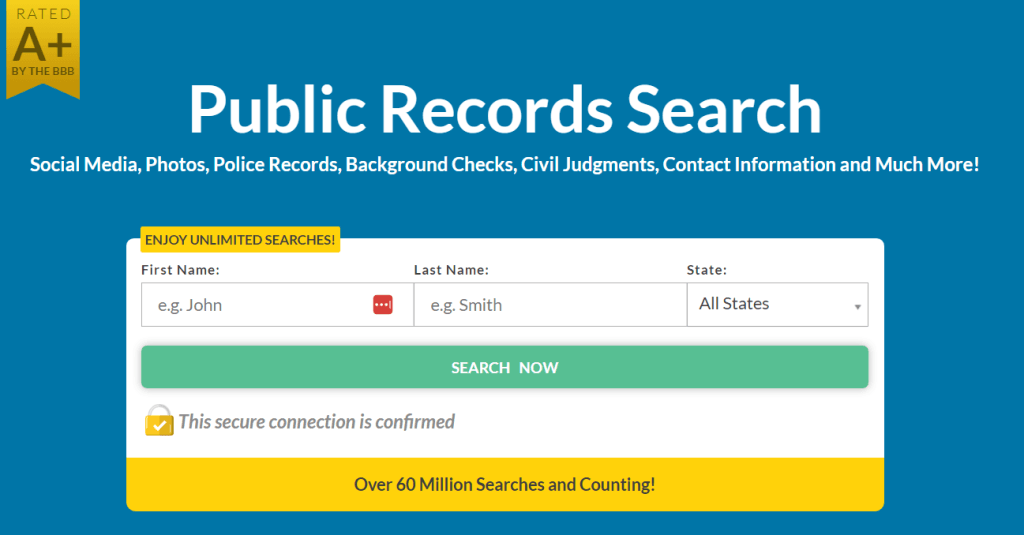 3) Purchase a membership plan to view the report once it's ready. Open it and go to the ASSETS section. There you can find a list of possible VEHICLES OWNED OR DRIVEN, if available.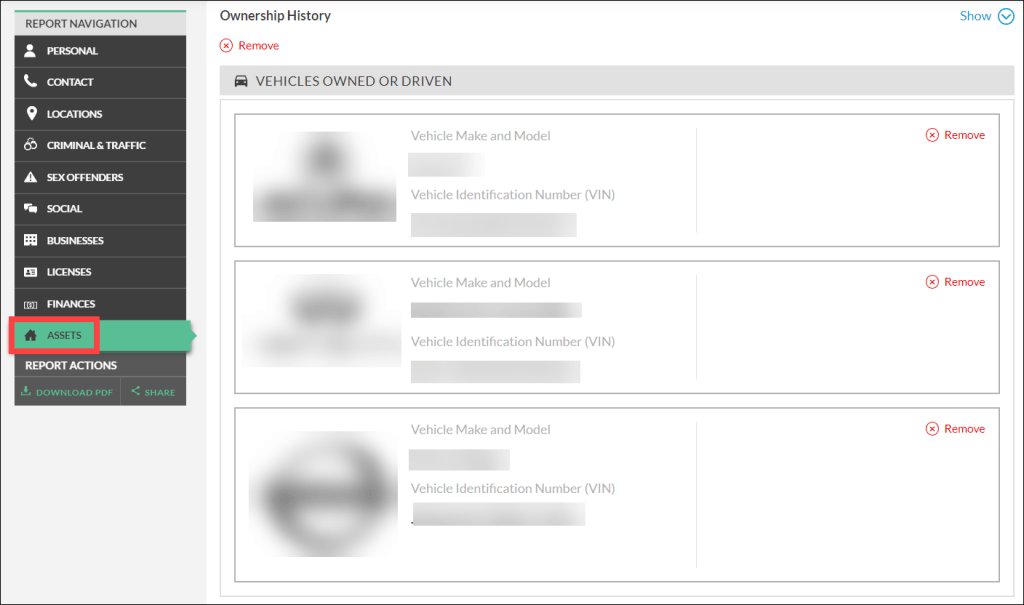 If you need any assistance, do not hesitate to reach out to their customer service center.
BeenVerified Assets Search
With 10+ years of experience in providing users access to billions of records from leading sources, BeenVerified should also be the one you can trust to find more details on an individual. All you have to do is follow the simple three-step guide below.
1) Go to BeenVerified's search page.
2) Select a search option based on the information you have. Then enter it into the search box and click SEARCH.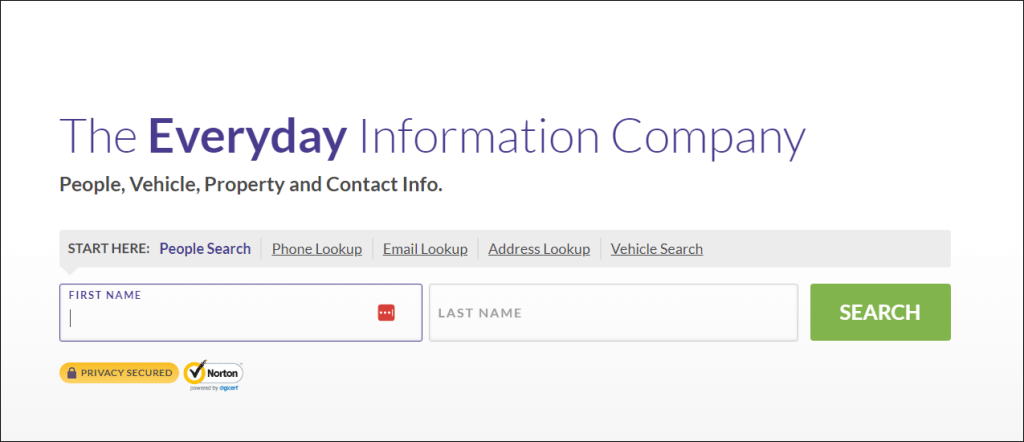 3) Patiently wait for BeenVerified to search its database and find your match. Once a comprehensive report is ready, unlock it and head to the Assets section. When available, you'll see a list of vehicles your search subject owns or drives.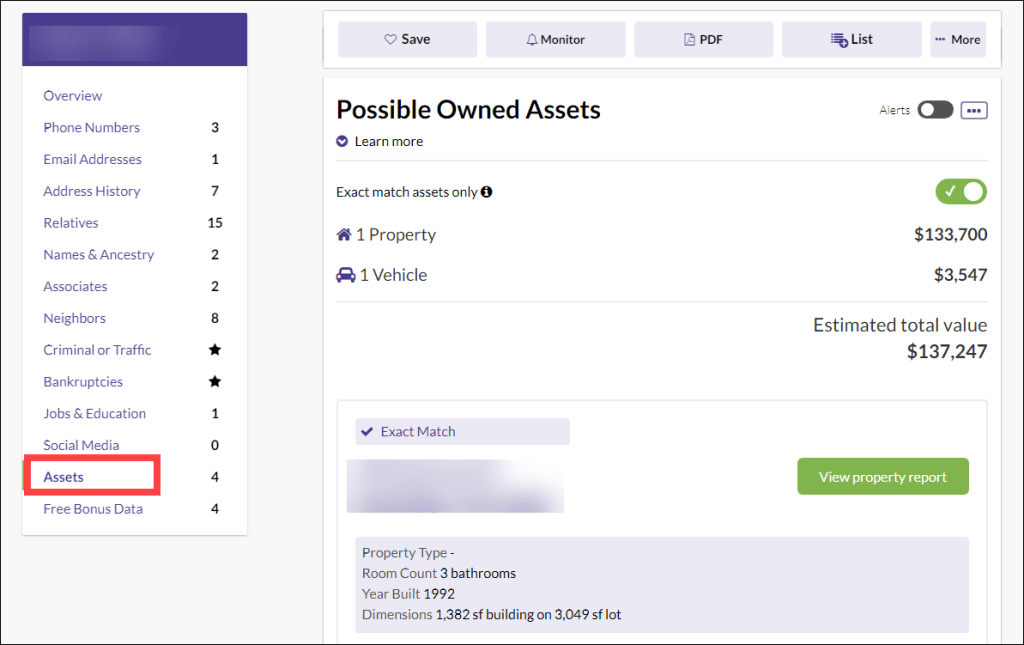 If you encounter any issues while using BeenVerified, do not hesitate to contact their support team.
Important Note:
When utilizing these methods, always prioritize respect for privacy and comply with legal and ethical standards.
*All product names, logos, brands, trademarks, and registered trademarks are the property of their respective owners.
The methods in this article provide you with easy access to public record information, but without a guarantee for accuracy and may include links to websites not listed as a Consumer Reporting Agency (CRA). Information acquired from these bodies is illegal to be used for employment, housing, credit, and other purposes alike, according to laws such as the Fair Credit Reporting Act (FCRA). If you're not sure whether your use of our methods is appropriate, click here for details.