How to Look up and Report a Scam Number [2022]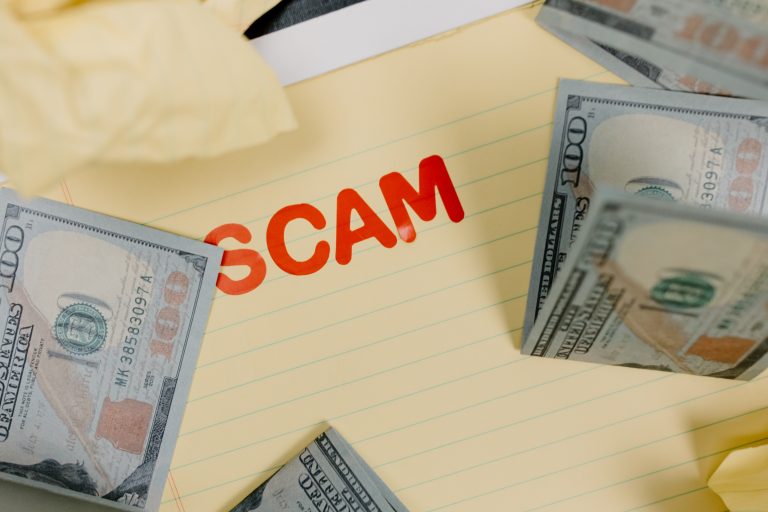 Reverse Scam Phone Lookup
Uncover the scammer's Name, Address & More!
Telephone is a great convenience to our lives, but it can also be taken advantage of by scammers to scam money from us. Scammers can come up with thousands of ways to trick people into falling for their phone scams. If you suspect that you have received a fraudulent call, in addition to hanging up the phone and call-blocking the number, one of the right things to do is report the scam number.
In this post, you'll learn more about phone phishing scams and how to report them to authorities to help protect others from phone scams.
About phone scams
Phone scams can take many different forms. Some may make you feel helpful and friendly while others may try to threaten you and put you under lots of pressure. No matter which method they use, their ultimate goal is to get you to pay for something or to obtain your personal information in order to commit identity theft.
Here are the most common examples of phone scams:
"Free" trials
Loan scams
Charity scams
Prize and lottery scams
Business imposter scams
Business and investment scams
Debt relief and credit repair scams
Regardless of how many various sorts of phone scams exist, it is always better to avoid answering an unknown phone call. However, if you are concerned about missing important calls, you can perform a reverse phone lookup to determine whether the number is a scam call or not.
Run a reverse phone lookup to check unknown numbers
Reverse phone lookup is a kind of service that can help you gather a lot of information associated with a phone number, including the owner's name, age, the phone type, their address history, social media profiles, the location associated with the number, and more. So, if you're not sure who a call is from or just want to reveal a phone scammer's information, you can always perform a phone lookup.
Here are some of the best dedicated phone lookup tools:
What if the caller ID is hidden?
In this case, you can try to get the phone number by dialing *69 on your phone or #69 on a landline. Also, you can contact your telephone provider or check the phone bill to find the number.
Option 1: Intelius
Intelius is well-known for providing fast and reliable phone lookup with a database of more than 20 billion available public records. It's a great option for you to verify the unknown numbers.
1 ) Simply enter the number in the search box below and click SEARCH NOW.
Reverse Phone Lookup
Get Owner's Name, Address & More!
2 ) Then wait as Intelius searches its phone database for you. Once it locates a match, it will provide a confidential report that could uncover all the information you might need to know about the owner.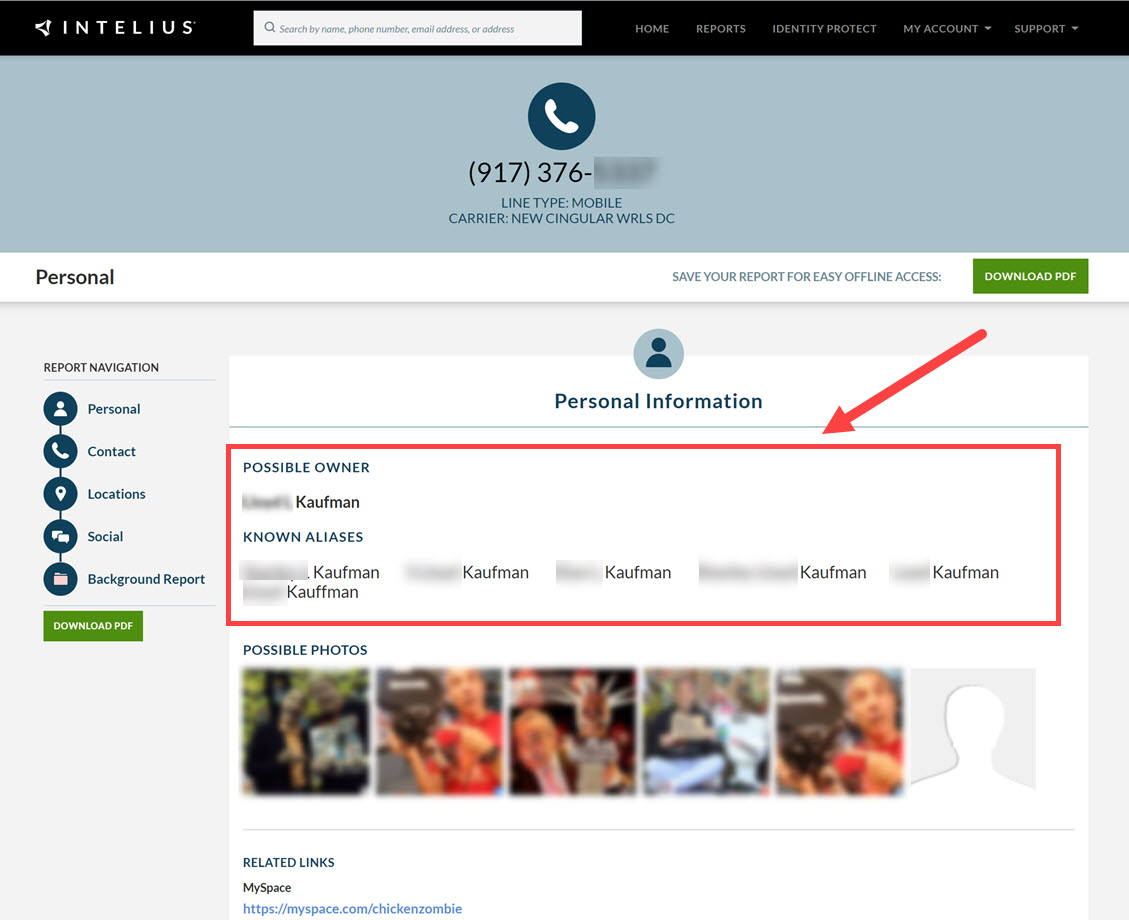 Option 2: BeenVerified
BeenVerified is also an effective and powerful reverse phone lookup tool. It can search billions of data points using the number you enter to find mystery numbers, even if they are unpublished or unlisted.
1 ) Enter the number you want to search below and then click SEARCH NOW.
Reverse Phone Lookup
Get Owner's Name, Address & More!
2 ) BeenVerified will compile a detailed report for you if it finds the number's owner in the database. After that, you can look over all of the available information about the scam callers.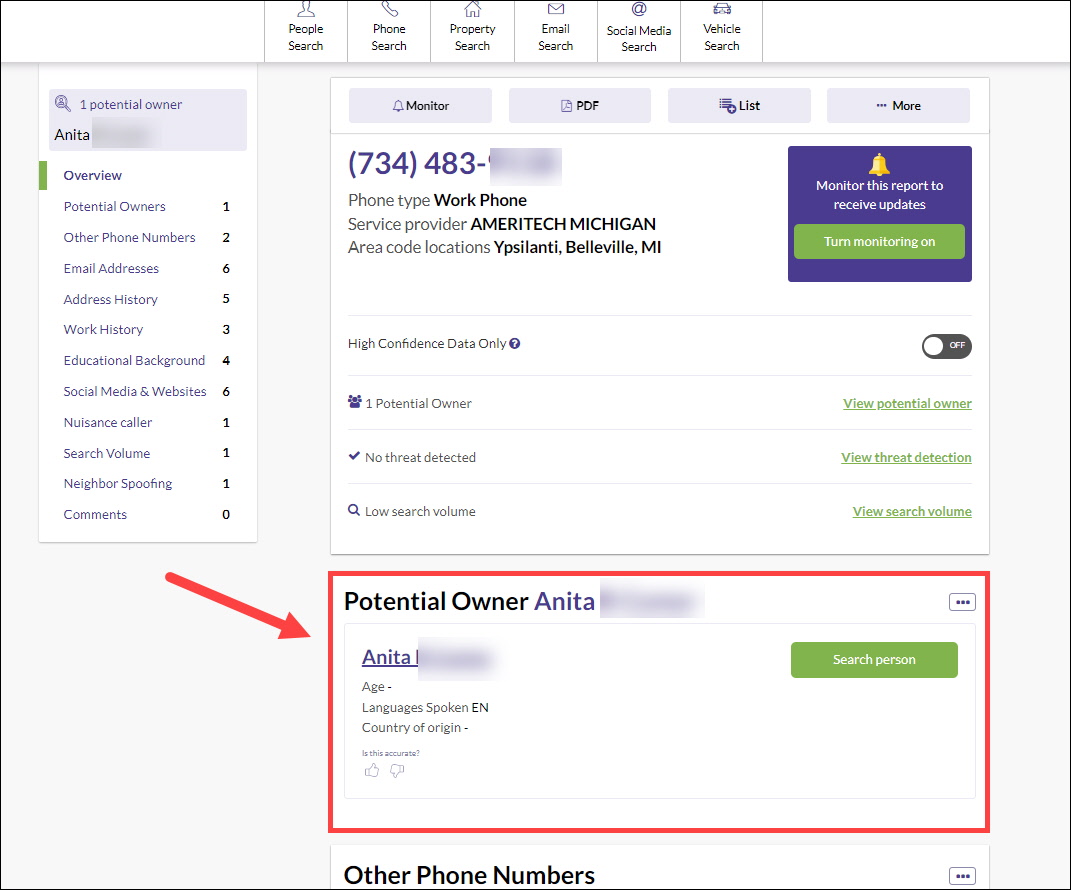 Option 3: PeopleLooker
PeopleLooker is a popular, user-friendly phone number search tool that might also help you check who owns the unknown numbers.
Go to the PeopleLooker Official Website.
Type the phone number in the search box, then hit Search.

Sit tight while PeopleLooker collects data and records that match your search. You can browse each profile by selecting different names if there are several potential phone owners.

How to report a scam phone number
· Report to your local government & local police
If you suspect a phone number belongs to a scammer, you can start by reporting it to the state consumer protection office. If you have lost money through the scam phone, you should also report it to your local police station.
· Report to the Federal Trade Commission (FTC)
The Federal Trade Commission (FTC) is the main government agency in the United States that accepts and handles complaints about most common scams such as phone calls, emails, computer support scams and so on. You can report the scams either online or by phone:
---