How to Look Up Phone Numbers Online (2023)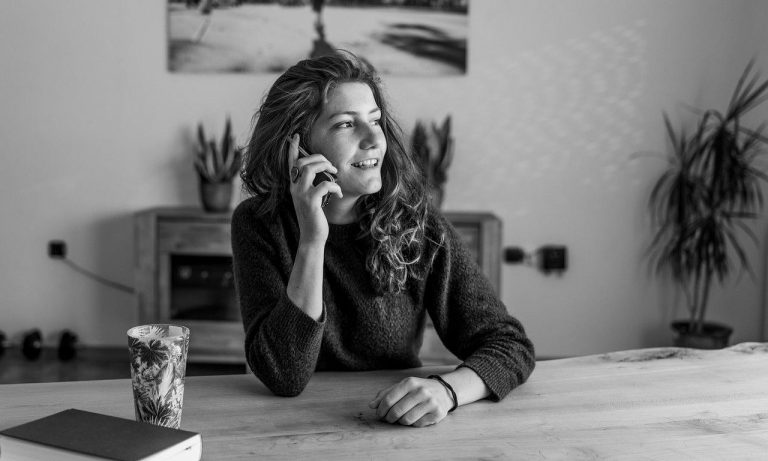 Reverse Phone Lookup
Get Owner's Name, Address & More!
Are you interested in running a reverse phone number lookup online? Whether you're trying to find out who a phone number belongs to or looking to find the phone number of an acquaintance, there are many resources online that may help you obtain the information you need.
This article will show you how to look up a phone number step by step.
1. BeenVerified
BeenVerified gathers an astonishing amount of people related information. You can run a quick search with the tool and search for information such as people's phone number, email address, online profiles, home address, their job history, relatives, and more, if available.
It's a great option if you're trying to find out who is behind a phone number. Just type the phone number into the search box and hit Search.
Once the search is complete, BeenVerified will return a list of potential owners of the phone number. To learn details about the owner, you'd need to pay for the search report which may include information such as the caller's name, online profiles, potential address, etc.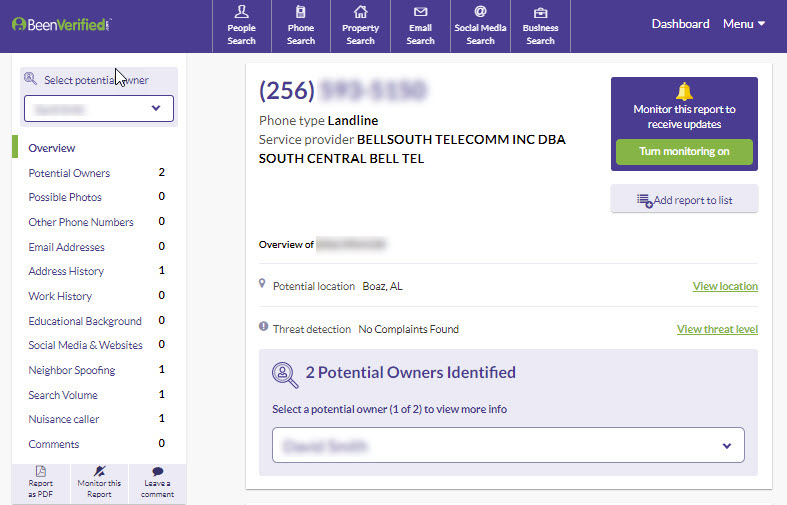 2. Intelius®
If you constantly get calls or texts from unknown phone numbers, you might want to try Intelius' reverse phone lookup. The tool allows you to search for information about the owner of a phone number. This may be able to provide you with information such as the person's name, age, associates, addresses, and more if available.
To search for the owner of a particular phone number, just go to the Intelius Reverse Phone Lookup page, enter the phone number and wait for the search to complete.
Note that Intelius is a subscription based service, so you'll need to pay a fee to access the search report.
Below is an image from a sample Intelius phone report. Actual Intelius reports may contain more or less information.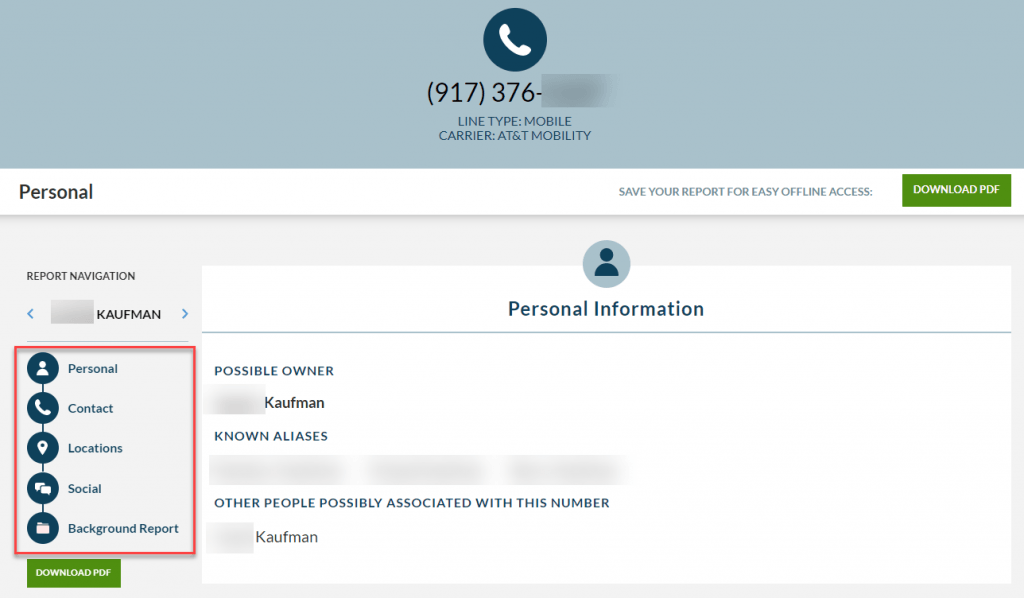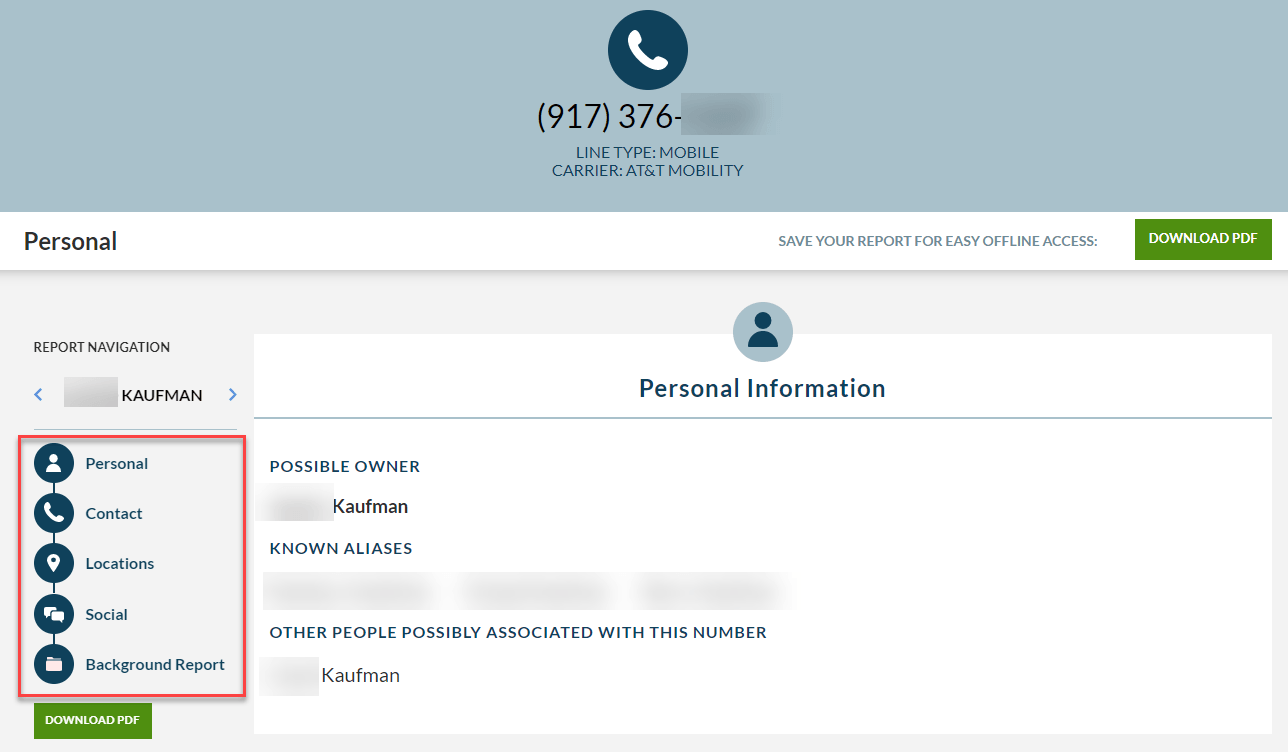 3. Social Catfish
Another decent reverse phone number lookup for a deep search is Social Catfish. It allows you to verify the identity of someone you met online, check someone's profiles on different social networks and dating sites, and find detailed background information using other information you know about the person – such as their name, phone number, email address or just a social media username.
If you're looking for a tool to let you type in a phone number and find out who owns it, Social Catfish is what you need. Just type the phone number into the search bar and click Search.
Social Catfish will generate a detailed report that include the person's name, address, possible associates, photos, social media profiles, emails and more, into one easy-to-read report.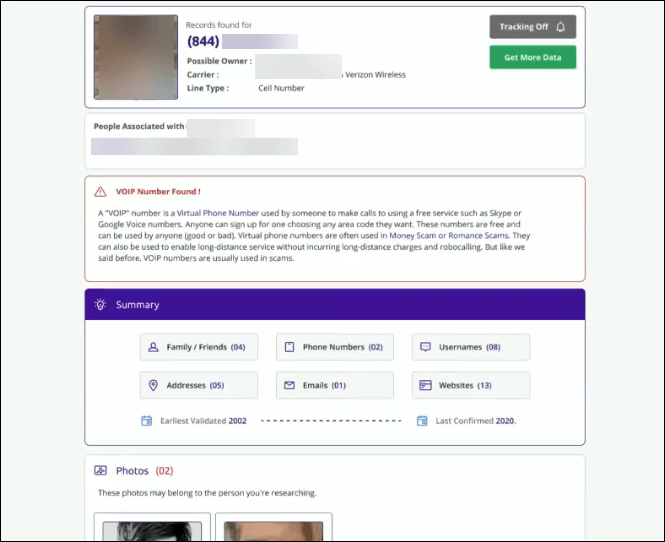 4. Spokeo
Spokeo does an awesome job at finding people. It gathers all available information from public records, social media platforms, and across the web, and stores them in one database, providing an easy way to let you look up someone's information easily and confidentially.
You can search someone with Spokeo with their phone number, name, username or email address. If you wish to find out who has been calling you, enter the number you want to look up into Spokeo and it'll pull up a detailed report of the owner in a few seconds.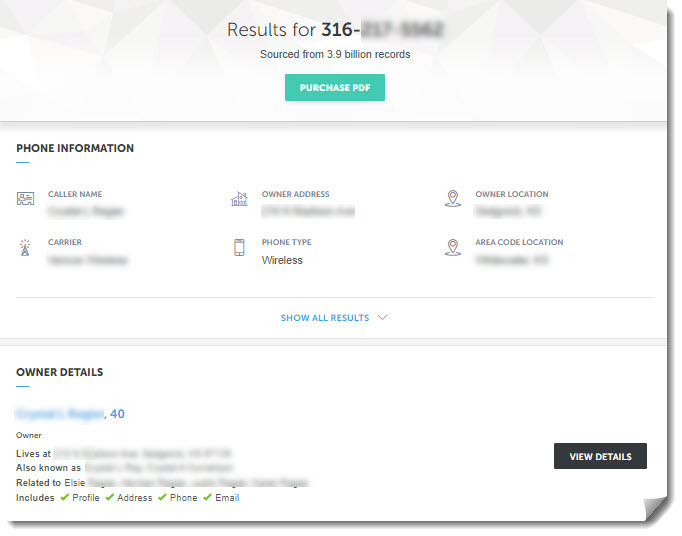 5. PeopleFinders
PeopleFinders is another leading people search service that has been around since 1999. It has one of the most comprehensive collections of public records and social media profiles.
To find out who owns a phone number, just go to PeopleFinders, enter the phone number you'd like to look up, and the tool will scour its large database for information associated with that number.
After the search is complete, PeopleFinders will compile a background report that may include a list of potential owners of the number, their name, addresses, workplace, criminal records, and more.
Conclusion
Looking up a phone number online is easy when you have the right tool. If you wish to find more information about someone and you have the person's phone number, a reverse phone lookup tool is what you need. For the best performance and pricing, we recommend BeenVerified for your investigation.
All product names, logos, brands, trademarks and registered trademarks are property of their respective owners.
The methods in this article provide you with easy access to public record information, but without a guarantee for accuracy and may include links to websites not listed as a Consumer Reporting Agency (CRA). Information acquired from these bodies is illegal to be used for employment, housing, credit, and other purposes alike, according to laws such as the Fair Credit Reporting Act (FCRA). If you're not sure whether your use of our methods is appropriate, click here for details.