Tinder is the most popular dating site today. It's a good place for anyone who is looking for a soulmate or true love, but there are also fake profiles and chat bots trying to cheat you out of money, steal your personal information, and cause you emotional damage. If you suspect someone on Tinder is using a fake profile and not who they truly are, follow this guide to check their real identity and protect yourself from romance scams.
Signs of a fake Tinder profile
Tinder scammers might be difficult to identify, but there are still signs that indicate you're being catfished or cheated.
A profile with limited information in their bio but only a few photos is possibly fake. Tinder allows users to write about their occupation or school and describe their personality. But if you can't find anything from the bio or if the personal details don't make sense, chances are the profile is not authentic.
Although most users tend to present a perfect Tinder profile, photos that are sexy or perfectly edited should raise your suspicion.
Pay attention to profiles that aren't linked to any social media accounts like Facebook or Instagram. And don't click the weird links in a user's bio as they might lead to malware or something worse.
They have elaborate stories and seem too good to be true. Catfishers will make up stories to build emotional connection with you quickly, thus luring you into their webs. Besides, they may share everything you like or have such broad interest to match with anybody.
They try to move the conversation off Tinder quickly and request your personal details like name, address, or even credit card info.
People who avoid meeting in real life or video chat are likely to be involved in a Tinder scam or lying about their identity.
Your match that's responding immediately is probably a bot. They may answer in short or even unrelated responses, making the conversation unnatural, and ask you to follow a link or download an app that's malicious.
How to identify fake Tinder profiles
If those signs aren't enough for you to identify someone you've matched with on Tinder, try to get some solid proofs instead of guessing. Here are two advanced methods you can research a Tinder profile and date safely online.
1. Do a background check
Before you're moving on further with a prospective date on Tinder, it's necessary to do a comprehensive background check. In the world of online dating, you never know who it really is behind a username. But with a quick search on Spokeo, you can actually unearth everything about someone you're talking to.
Spokeo has billions of public records that allow you to investigate any dating profiles. Simply by entering a username, you'll get a full report about a person, including his/her name, age, telephone numbers, address, workplace, criminal records, marital status, and more.
1) Go to the Spokeo username search page.
2) Type a username and click Search Now.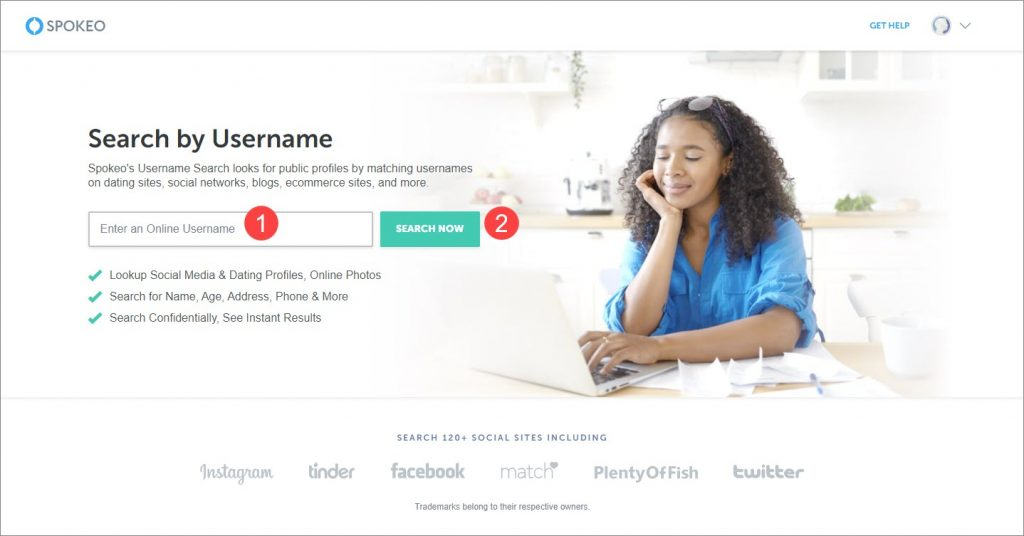 3) Wait for a few seconds. Spokeo will scan across 120+ social sites to match the person you're looking for and gives you all the available information.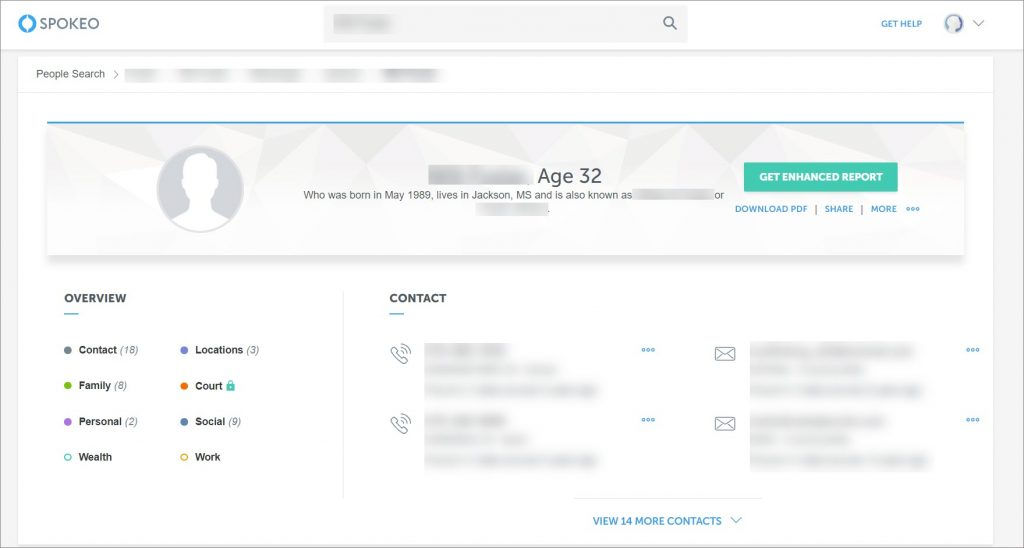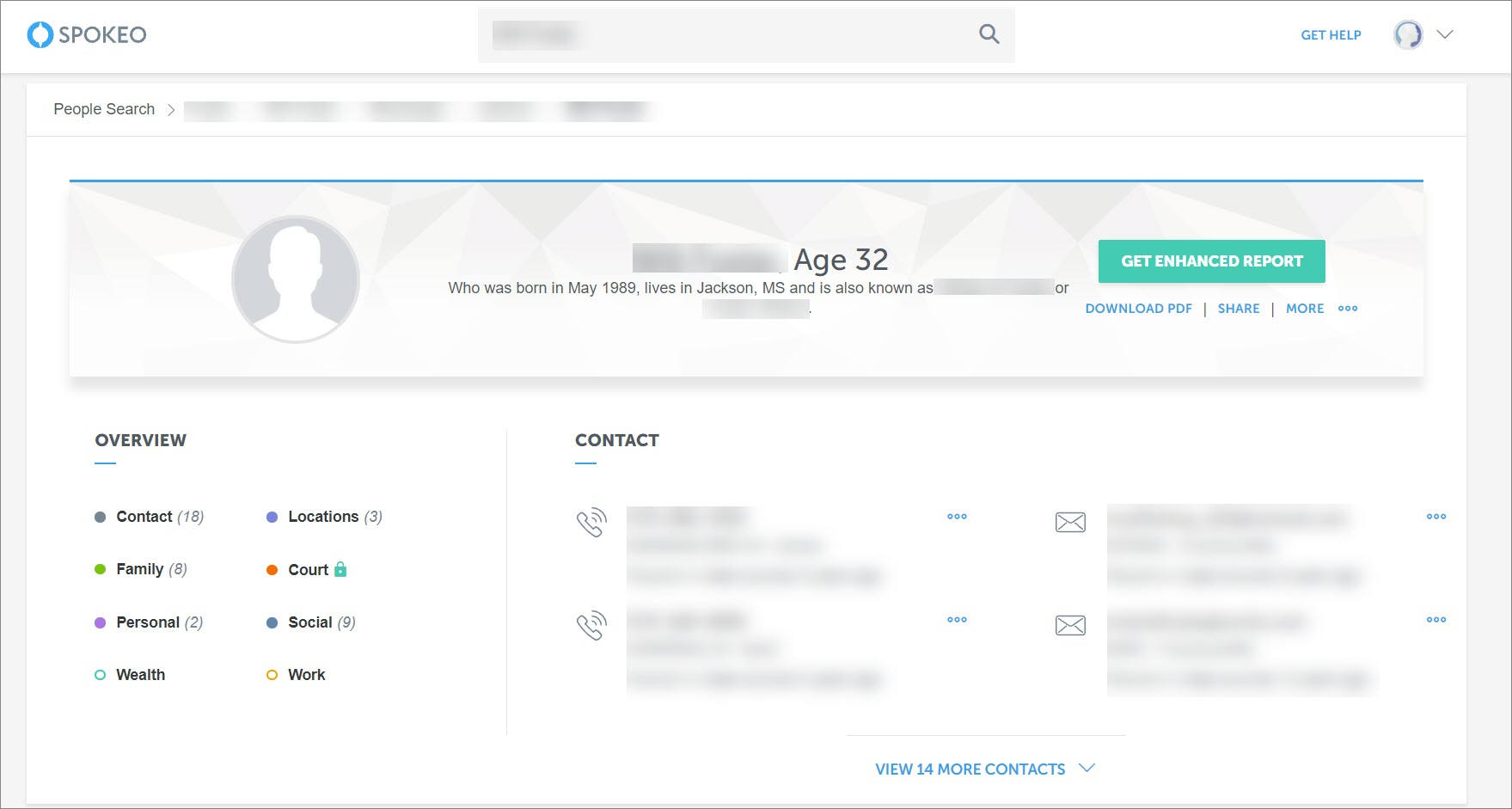 2. Take advantage of Google Image Search
Scammers usually create fake Tinder profiles with the photos scoured online. That makes it possible for you to track someone down by image. Simply take a screenshot of their profile photos, and use Google Images to check the photo source. If it's a stock image or it's from a famous person or associated with another name or account that doesn't match up, you know for sure this Tinder profile is fake.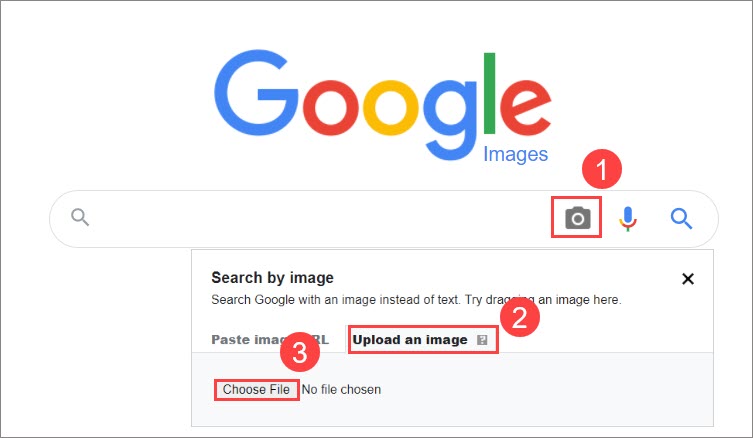 How to report fake Tinder profiles
If you found a fake Tinder profile, don't hesitate to report it to Tinder. You're helping more users get rid of catfishing or scamming.
1) On the chat page with your match on Tinder, select his/her profile. Then tap the three dots icon at the top right corner.
2) Tap Report.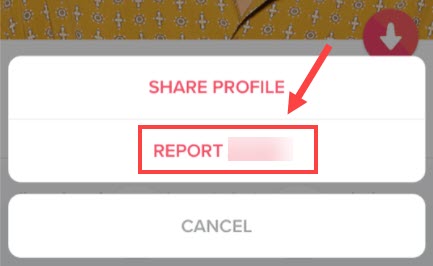 3) Select the reason why you report that user.
Conclusion
Tinder is a safe platform, but you need to stay alert while communicating with a stranger. Before you develop a relationship, make sure to do some digging with a professional people search tool like Spokeo or BeenVerified and determine the validity of a person's Tinder profile. When you feel something fishy, trust your intuition.Remember that it's always better to be safe than sorry.