How to Gift Amazon Prime | Prime Gift Membership 2023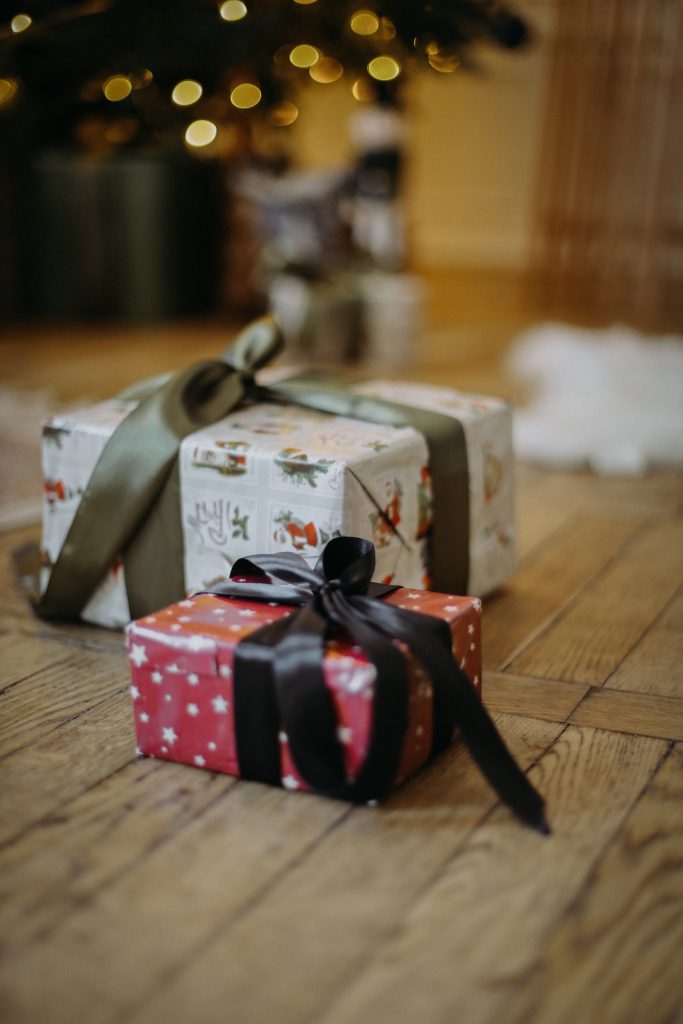 Give the Gift of Prime
Picking the best gifts for your loved ones can be nerve-racking. Thankfully, the Prime Gift Membership is more likely to help put a smile on their face. By giving the gift of Prime, you allow them to easily enjoy free shipping, read unlimited books, stream a number of movies and TV shows of different genres, along with other wonderful content!
Gifting is, undoubtedly, a great way to show your loved ones how much you care about them. If the person you want to give a gift to shops online quite often, or is a bookworm, a music and video streamer, purchasing Amazon Prime as a gift for them would be a great choice.
What are the benefits of Amazon Prime
An Amazon Prime Membership comes with many perks, including:
Prime Shipping: Fast, free delivery (same-day, one-day, two-day delivery on millions of items)
Prime Video: Unlimited streaming of movies and TV episodes
Amazon Music: All the music + top podcasts ad-free
Prime Reading: Free Kindle ebooks
Unlimited photo storage, exclusive access to deals, Twitch, and much more
How to gift Amazon Prime membership
To buy a Prime gift membership, you can follow the steps below:
1. Navigate to the Prime Gift purchasing page.
2. Select a membership type and click Add Prime to Cart. After adding the membership to your cart, you'll be redirected to a page where you need to confirm your membership.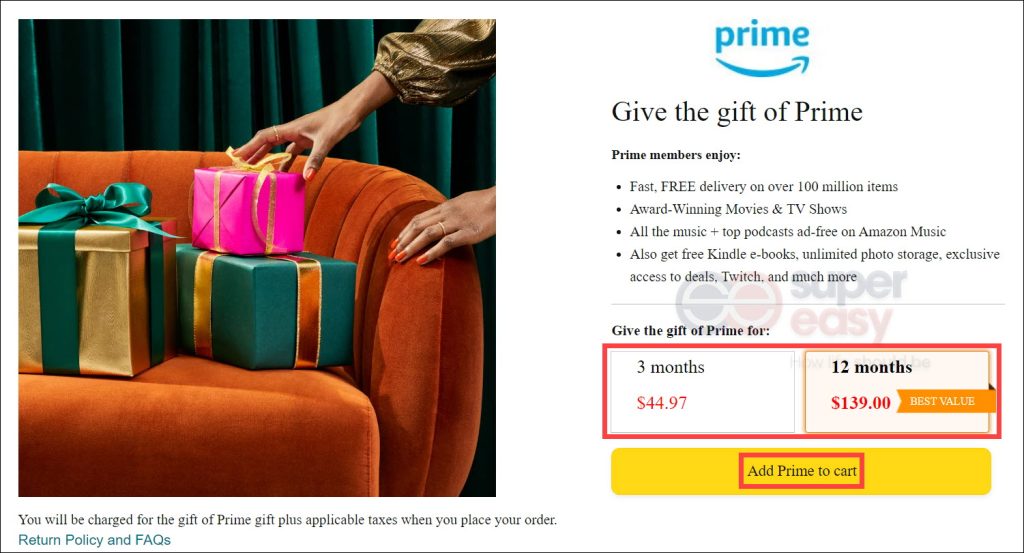 3. Now click Proceed to checkout.
4. Enter the recipient's email address, the desired delivery date, and your personalized message into the corresponding field.
5. Click Save gift option. Then follow the on-screen instructions to complete your purchase.
On the scheduled delivery date, your recipient will receive a gift notification email, which also includes instructions on how to redeem the gift.
Tips: How to exchange the Prime Gift Membership for an Amazon Gift Card
When your loved one receives the email, we believe they'll greatly appreciate you for the gift. However, it's inevitable that only after you've sent the gift, do you learn that they are already an Amazon Prime member, or they just don't want the membership. If that's your case, you can instruct your recipient to exchange their gift for an Amazon Gift Card. The gift card will have a value equal to the original cost of the Prime Gift Card.
All your recipient has to do is:
1. In the gift notification email that they have received, select Already a Prime membership?.
2. Then select Get your Amazon.com Gift Card and follow the on-screen instructions to finish the process.
*Photo by Taisiia Shestopal on Unsplash