How to Get Your Address Off the Internet – 2022 Guide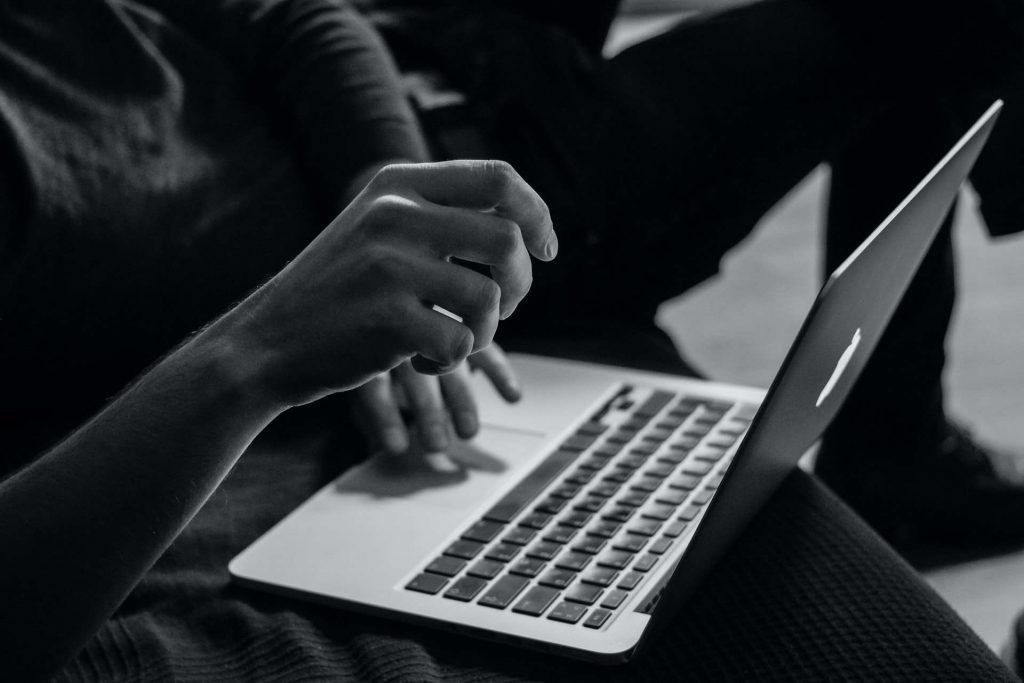 Search your name
See what others may find about you
Ever search your name on the Internet? If not, run a search and you should find there's a wealth of personal information about yourself online. It can reveal your name, phone number, address, social media accounts and even something more private such as relatives, criminal history or assets details. That sounds scary. While the privacy breaches haven't been something new, you can actually protect your info online easily. And in this post, we'll show you two ways to remove your address from the Internet:
1. Delete your address manually
There are various sources you may find your address and personal information listed. It can be a people search engine, your blog, social media, or an unknown private website. Once identifying where your address shows up, you can take corresponding steps to get it removed.
From people search engines
People search engines aggregate public records legally and make your personal information available to anyone at a low fee. Some common providers include Spokeo, PeopleFinders and Intelius. If you hope to get your address from their databases, you can go to their websites and follow the opt-out guide.
Here we'll show you how to remove yourself from Spokeo, one of the best-known people finders.
1) Go to the Spokeo search page. Enter your name or address and click SEARCH NOW.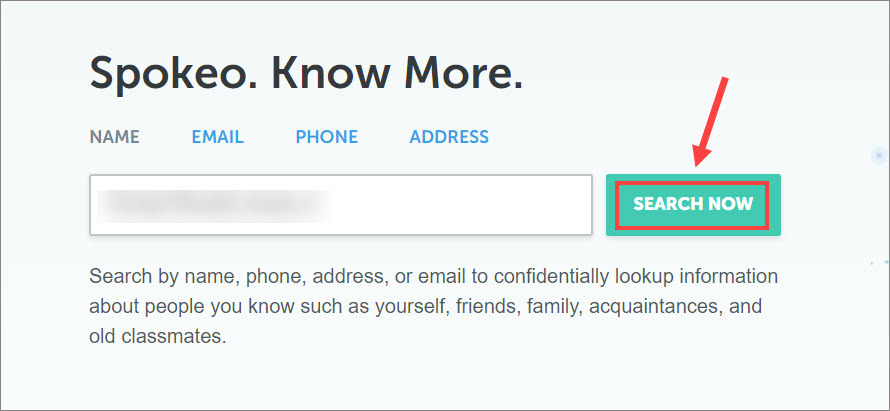 2) Wait until Spokeo finds a match. Locate the correct result, right-click the SEE RESULTS button and click Copy link address.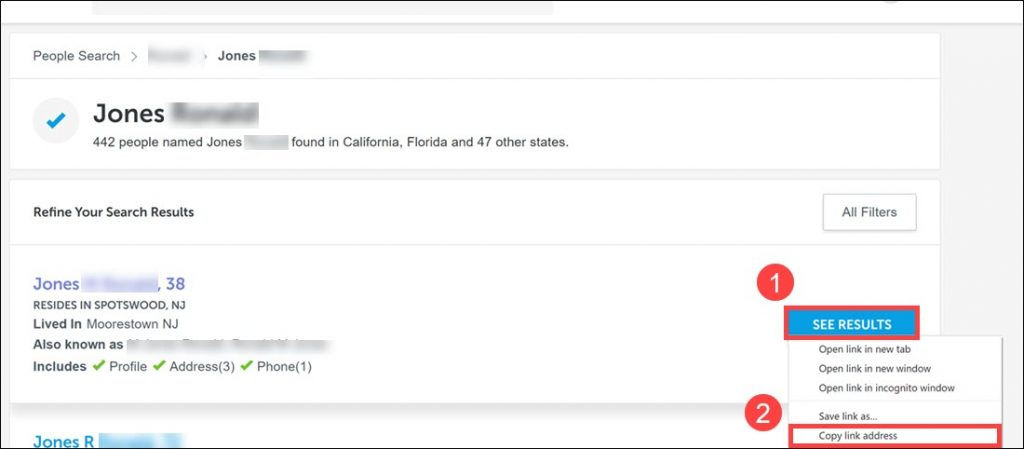 3) Navigate to the Spokeo opt-out page. Paste the link, complete the Captcha and click REMOVE THIS LISTING.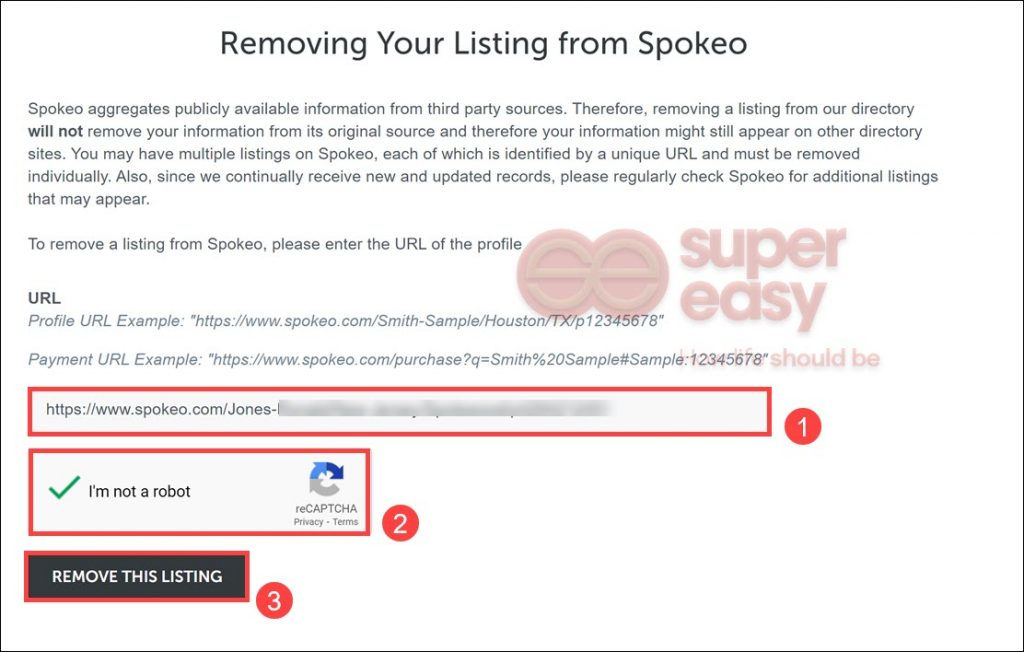 From your blog or social media
Your address is sometimes available on your blog or social media. You may have published a post that reveals your location without knowing it, or have shared the address as part of the contact info in your profile. If that's the case, you should delete the post or remove the info from your profile.
Also, if you notice a private website displays your personal information, you can ask the site owner for removal. Simply check out their Contact us or About page to see if any phone number or email is available, and then reach out to them. If not, consider looking up the site owner via whois.icann.org to get more clues.
2. Remove your personal info automatically
Removing all your information from the Internet can be a time-consuming process. And you'll need to repeat this action regularly since the data would be constantly updated online. If you want to save time and effort, give DeleteMe a try. It's a powerful privacy removal service that can get your private info off a range of main data brokers.
1) Go to the DeleteMe search page. Enter your name, city and click Scan FREE.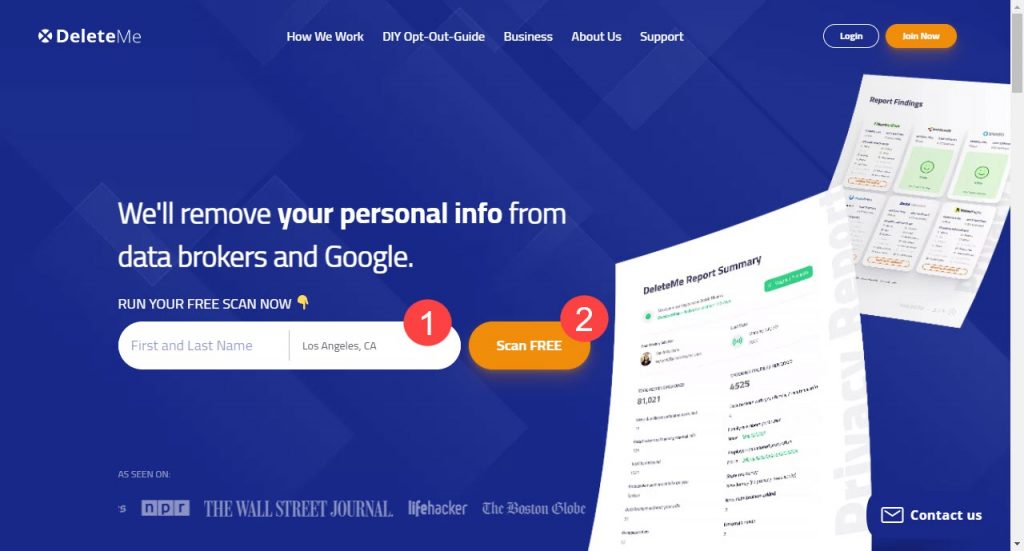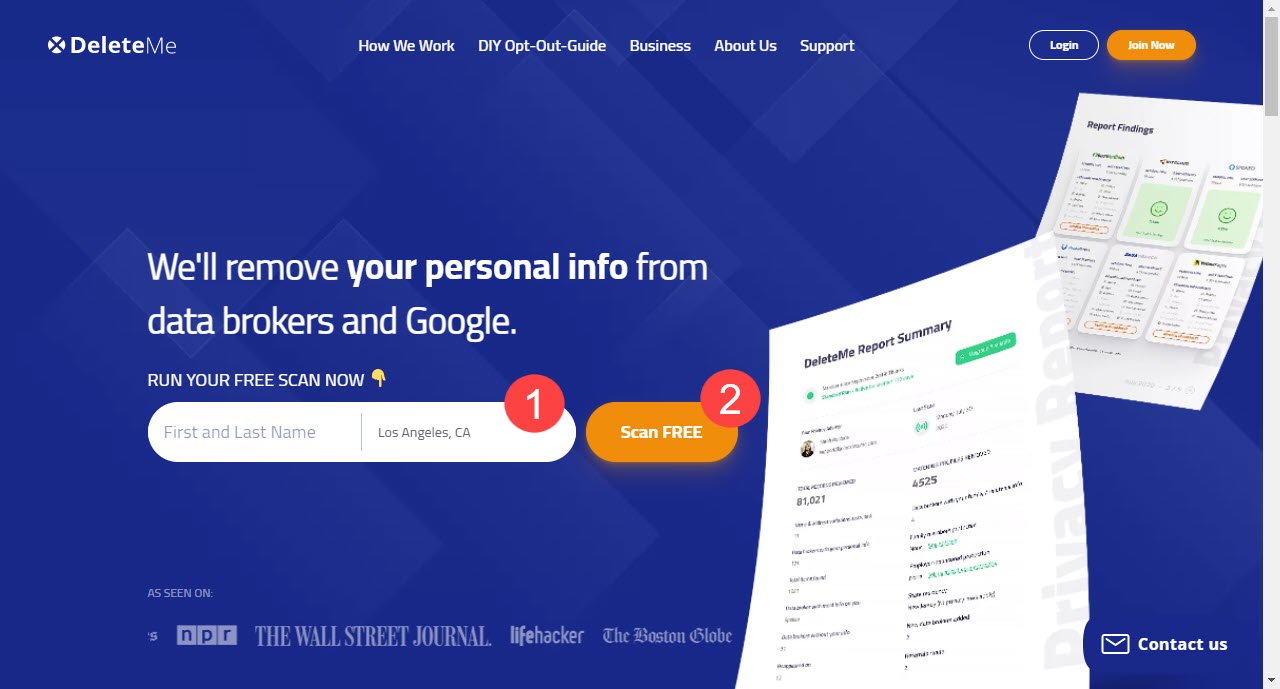 2) It may take a couple of minutes to scan through different search engines and people finders. Once done, enter your email address, tick Terms of Service and Privacy Policy and click Reveal My Records.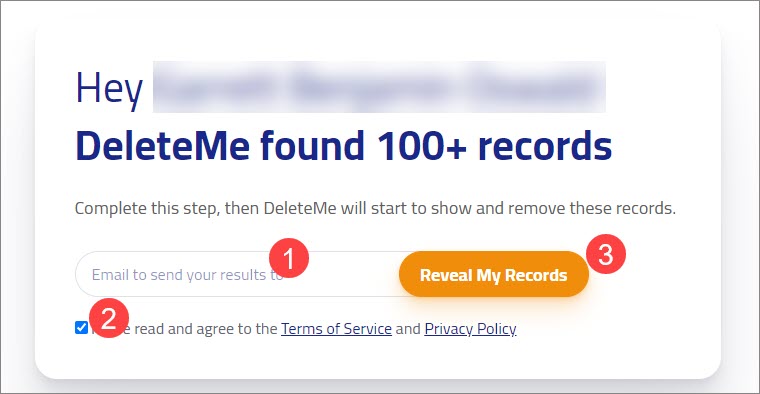 3) The report will show you where your personal info (phone number, address and more) appears. Then you can remove yourself from certain websites or simply clear it all with one click.
DeleteMe experts can help you opt out of any website that's not included in their service, once you submit a custom removal request. It will find and delete all of your personal information online every three months.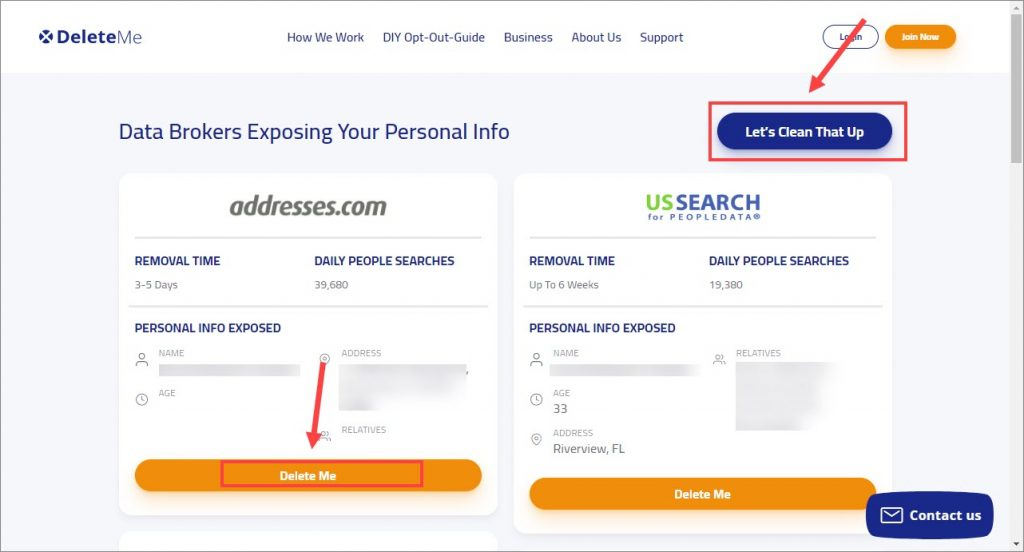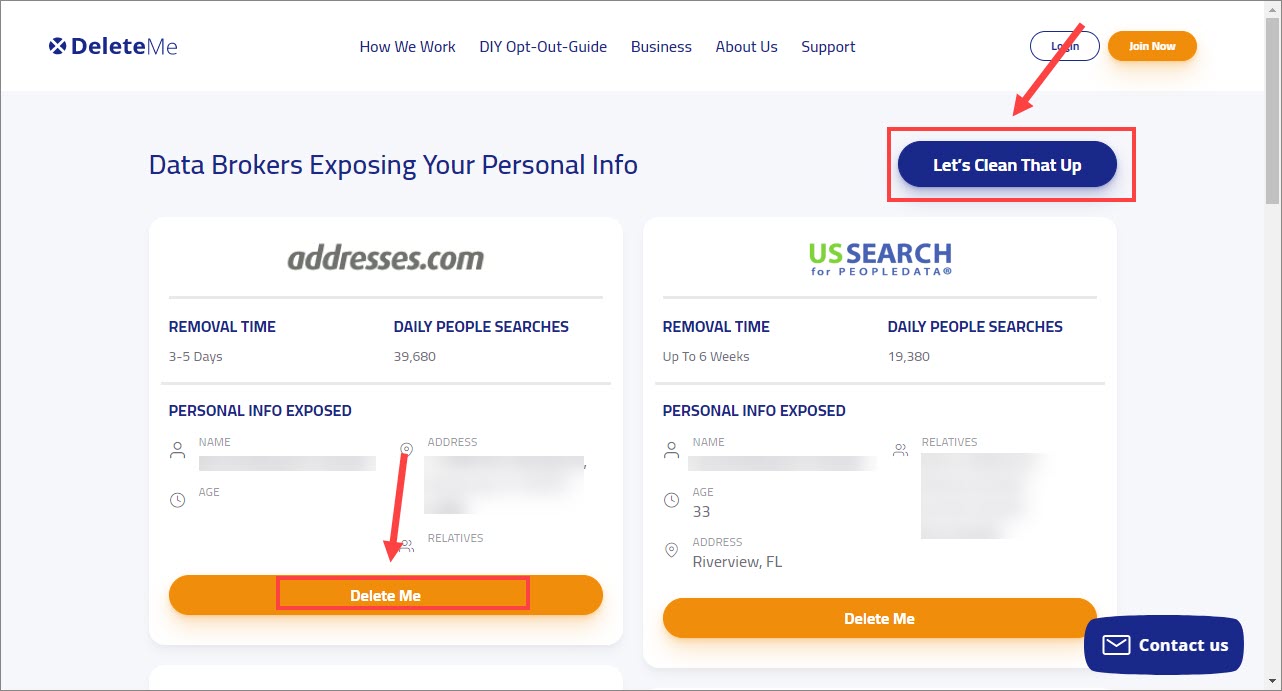 If you decided to subscribe to DeleteMe, grab this coupon code DIYPRIVACY to save an extra 20% off discount.
---
So this is how to get your address off the Internet. If you have any questions or suggestions, please feel free to share your comment below.