How to get Sylveon in Pokémon Go Oct 2022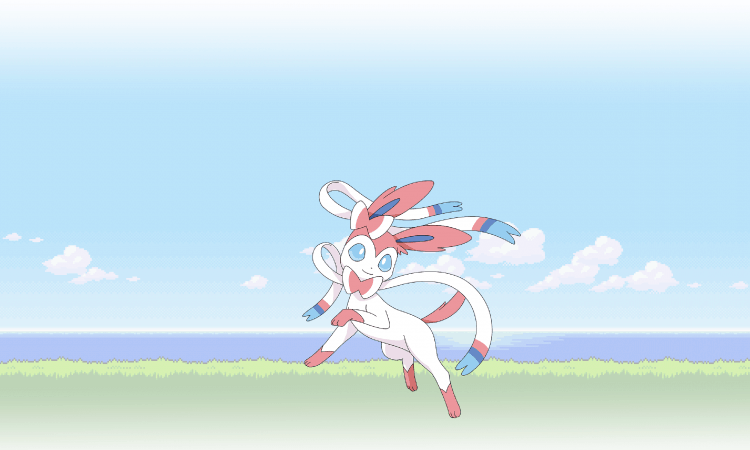 Hello trainers. There's nothing more exciting than a new Pokémon. We get asked a lot about Sylveon, a fairy-type Pokémon, and the eighth Eevee evolution. In this post, we'll walk you through all you need to know about Sylveon and how to get Sylveon in Pokémon Go.
What we know about Sylveon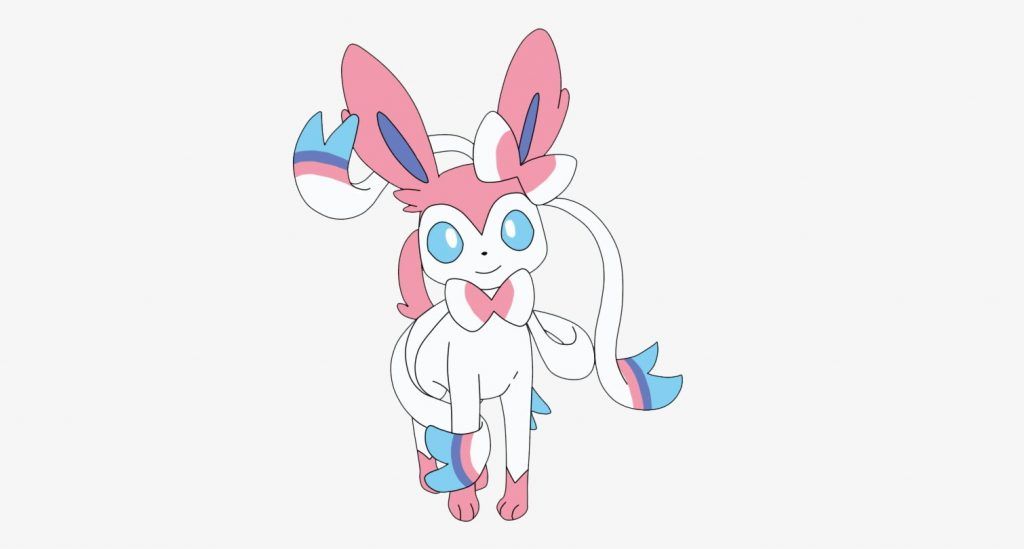 Sylveon is a Fairy-type Eevee evolution introduced as part of Generation 6, which takes inspiration from the Karlos region, northern France. It was one of the 72 new Pokémon, being the eighth Eevee evolution, in addition to Leafeon, Glaceon, Umbreon, Espeon, Flareon, Jolteon, and Vaporeon.
It's a kind and gentle Pokémon, with an adorable and graceful appearance, white colored fur covering most of its slender body. Sylveon possesses the ability Cute Charm and Pixilate.
How to get Sylveon in Pokémon Go
I know many of you are excited to evolve your Eevee into this gorgeous fairy-type when you get the chance to.
If you want to obtain Sylveon in the mainline series, Eevee must know at least one fairy-type move and have a high friendship level with you (three-heats). You can take it to the friendship checker in Hammerlock, he will say "You two get along great! Together is always better — am I right? "
And also there will be a specific pass-name that will lead them to Sylveon. We'll inform you of the exact steps to get Sylveon as soon as there's new information.
Released Pokémon from each region
Kanto: 151/151 (4 regionals)
Johto: 100/100 (2 regionals)
Hoenn: 134/135 (9 regionals)
Sinnoh: 103/107 (7 regionals)
Unova: 137/156 (13 regionals)
Kalos: 21/72 (1 regional)
Unknown: 2/2
Galar: 4/4
Total: 652/727
Total (without the 36 regionals): 616
Klefki is the new regional (France only)!
What's missing from the Kalos region
No.
Pokémon
Type
669
Flabébé
Fairy
670
Floette
Fairy
Evolves from Flabébé
671
Florges
Fairy
Evolves from Floette using a Shiny Stone in the main series (using Candy)
672
Skiddo
Grass
673
Gogoat
Grass
Evolves from Skiddo (using Candy)
674
Pancham
Fighting
675
Pangoro
Fighting / Dark
Evolves from Pancham when there is a dark-type Pokémon in your party in the main series (using Candy)
679
Honedge
Steel / Ghost
680
Doublade
Steel / Ghost
Evolves from Honedge (using Candy)
681
Aegislash
Steel / Ghost
Evolves from Doublade using a Dusk Stone in the main series (using Candy)
682
Spritzee
Fairy
683
Aromatisse
Fairy
Evolves from Spritzee when traded holding a Sachet in the main series(using Candy)
684
Swirlix
Fairy
685
Slurpuff
Fairy
Evolves from Swirlix when traded holding a Whipped Dream in the main series (using Candy)
686
Inkay
Dark / Psychic
687
Malamar
Dark / Psychic
Evolves from Inkay when the console is held upside down (using Candy)
688
Binacle
Rock / Water
689
Barbaracle
Rock / Water
Evolves from Binacle (using Candy)
690
Skrelp
Poison / Water
691
Dragalge
Poison / Dragon
Evolves from Skrelp (using Candy)
692
Clauncher
Water
693
Clawitzer
Water
Evolves from Clauncher (using Candy)
694
Helioptile
Electric / Normal
695
Heliolisk
Electric / Normal
Evolves from Helioptile with a Sun Stone in the main series (using Candy)
696
Tyrunt
Rock / Dragon
697
Tyrantrum
Rock / Dragon
Evolves from Tyrunt during the day in the main series (using Candy)
698
Amaura
Rock / Ice
699
Aurorus
Rock / Ice
Evolves from Amaura during the night in the main series (using Candy)
700
Sylveon
Fairy
701
Hawlucha
Fighting / Flying
702
Dedenne
Electric / Fairy
703
Carbink
Rock / Fairy
704
Goomy
Dragon
705
Sliggoo
Dragon
Evolves from Goomy (using Candy)
706
Goodra
Dragon
Evolves from Sliggoo when levelled up during the rain or fog in the main series (using Candy)
707
Klefki
Steel / Fairy
708
Phantump
Ghost / Grass
709
Trevenant
Ghost / Grass
Evolves from Phantump when traded in the main series (using Candy)
710
Pumpkaboo
Ghost / Grass
711
Gourgeist
Ghost / Grass
Evolves from Pumpkaboo when traded in the main series (using Candy)
712
Bergmite
Ice
713
Avalugg
Ice
Evolves from Bergmite (using Candy)
716
Xerneas
Fairy
Legendary Pokémon
717
Yveltal
Dark / Flying
Legendary Pokémon
718
Zygarde
Dragon / Ground
Legendary Pokémon
719
Diancie
Rock / Fairy
Mythical Pokémon
720
Hoopa
Psychic / Ghost (Confined)
Psychic / Dark (Unbound)
Mythical Pokémon
721
Volcanion
Fire / Water
Missing Pokémons in the Kalos region
In short, it may take a while for all the remaining Pokémons to roll out. We hope you enjoy this game and we believe the numbers of missing Pokémons will drop. Keep checking our site for more updates on Pokemon GO and the games you love.