Spotify is one of the most popular music streaming platforms, where you can listen to millions of wonderful songs and also create your own playlist for music and podcast.
On Spotify, there are two types of accounts you can choose: Free and Premium. The Free version has limited access such as random advertisements and online listening only, while the Premium membership offers more incredible features, which comes at the price of $9.99/month.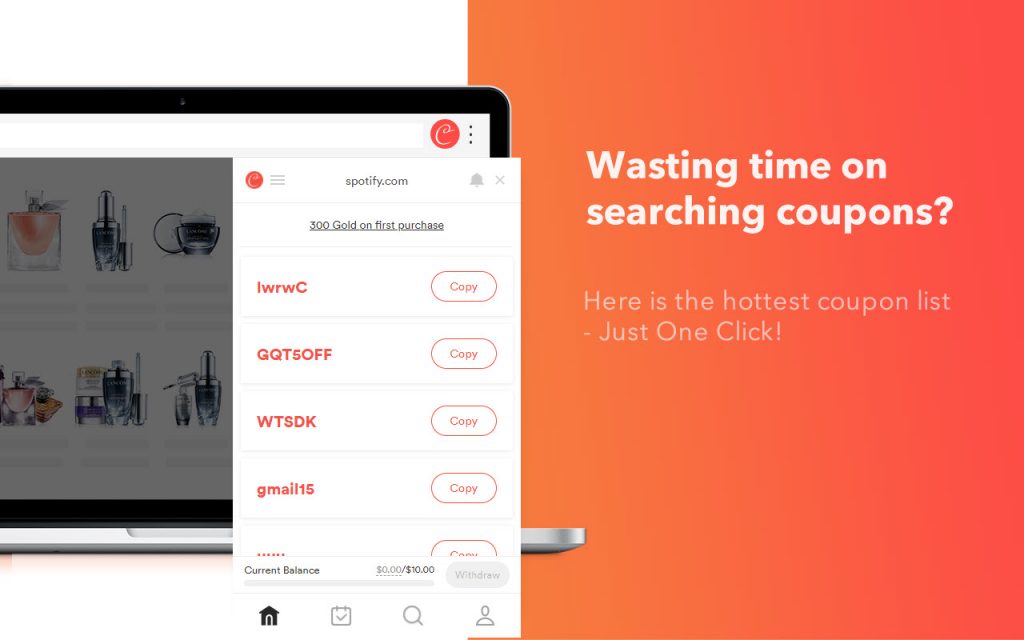 Get Spotify Premium codes
Add Coupert to your browser and hunt all the available Spotify Premium promo codes automatically.
For many, this monthly payment is a bit pricey. But don't worry. Although you could hardly find promo code nor free lifetime access for Spotify Premium, there are still ways you can enjoy the paid features without costing too much. Read on and check them out!
Method 1 – Sign up for free trial
If you've never subscribed to the Premium membership before, Spotify currently offers a one-month free trial for you. You can also select PayPal as the payment method when you're signing up, and in this way you'll enjoy a 3-month free trial. This offer only applies to the individual plan and is valid until Sep 30, 2021.
Go to the official Spotify website, and click Get 3 Months Free.


Log in with your account that has never subscribed to the Premium membership. But if you don't have one, click Sign up for Spotify to create a new account.

Confirm the right plan is presented, and select your payment method. Then, enter the payment details to complete the process.

Don't forget to cancel the subscription before the trial ends. Otherwise, you will be automatically charged $9.99 each month. For more details on cancellation, please refer to this guide.
If you have more than one available e-mail accounts, you can use this method to sign up for multiple free trials. This process could be cumbersome, but that's effective.
Read more: How to get Apple Music for Free in 2021
Method 2 – Take advantage of social media
You can score many types of free stuff on social media, whether it's a game redeem code or promo code for streaming services. On subreddits like Free or Freebies, users may give away idle Spotify premium offers. You can take a look there or create a post asking if anyone is willing to share the unwanted Spotify codes.
Method 3 – Use Spotify premium promo code
If you could hardly find any free deals, you may want to use a Spotify promo code to slash your cost on the Premium subscription. While searching for coupons is always troublesome, Coupert does this automatically for you!
Coupert is a 100% free browser extension that helps you hunt and verify promo codes automatically and get cashback on every order. Here's how to use it:
Add Coupert to your browser.

Open the Spotify homepage and click the Coupert icon at the top right corner.

You'll see all the available Spotify promo codes.
BONUS: With Coupert, you can also earn points when you buy from one 7,000+ participating stores, and redeem those points for cash.
Method 4 – Buy discounted gift cards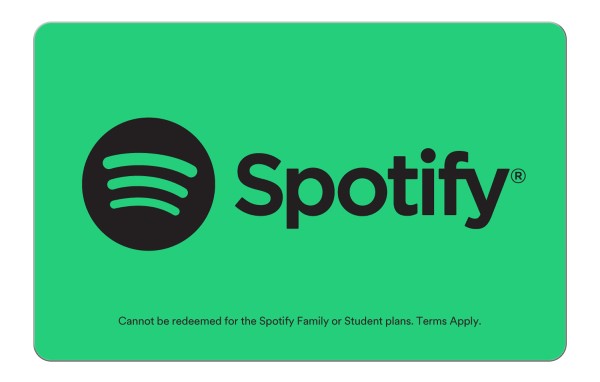 Another easy way for you to save on Spotify premium subscription is to purchase the discounted gift cards. Three types of gift cards with the value of $10, $30 and $60 will meet the wide-ranging needs. If you've decided to get one, we suggest you go for Raise, which offers a greater discount of 4.4% compared to other online providers.
Method 5 – Get 50% off student discount
Students can receive 50% off the subscription fees for Spotify Premium, costing only $4.99 each month, together with a 3-month free trial. Do check whether you're eligible and grab the offer.
Go to Spotify homepage, and click Premium on the top right corner.

Scroll down and click Get Started under the student plan.

Log in with your account that has never subscribed to the Premium membership. But if you don't have one, click Sign up for Spotify to create a new account.

Enter the information required, and click Verify.

Once the automatic verification completes, you need to enter the billing info.
So there you have it – pay half the price and enjoy all the paid features that Spotify Premium offers.
Method 6 – Join the family plan
Another one of the Spotify Premium plans we would recommend is the family plan, which should be the most cost-efficient. It's priced at $14.99 every month and allows up to 6 accounts to access Spotify Premium.
To obtain this offer, you can invite 5 other family members living at the same address to join this plan together, so each member will only pay as little as $2.5 a month.
Bonus tips: Get Spotify music for offline listening forever
You can download the music for offline listening if you're on Spotify Premium, but once your membership expires, you lose the permission to those songs. If you wonder is there a way you can keep the downloaded songs forever, the answer is YES. You can do this easily with a Spotify music converter.
If you have no idea of which converter works the best, we recommend Audials Music. It's a powerful tool that can help you save your favorite songs from popular streaming services like Spotify, Soundcloud and Amazon Music, and also converts it to any audio formats. Most importantly, you don't have to spend plenty of time waiting for the downloads, as it can be completed in lightening speed during your listening. Get it now for $10 savings!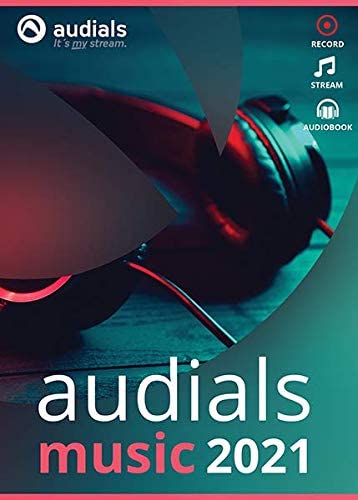 Hopefully you'll enjoy this post and acquire the information you need. If you have any questions or suggestions, or other tricks to save money on Spotify Premium, feel free to share with us in the comments area.