How to Get Spokeo Free Trial [Legit & Free]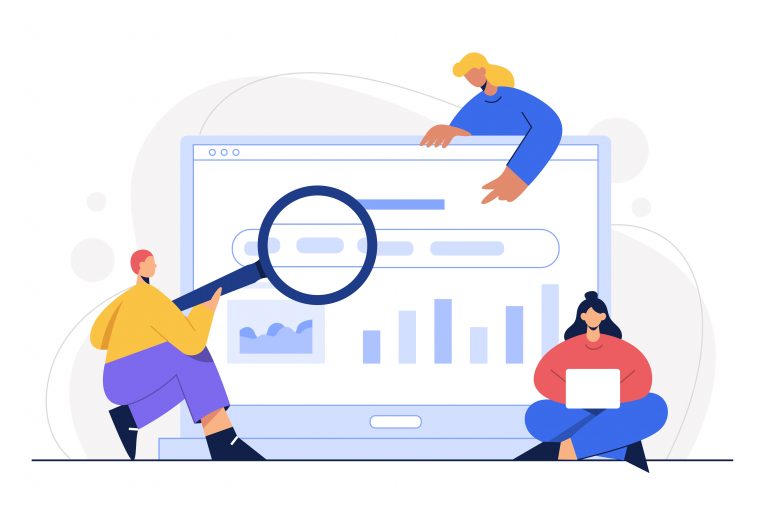 Find Who Owns This Number
Our reports may include the owner's name, contact info, and more!
When you're trying to find an old friend or doing a background search, you need a distinct background check service. Spokeo is one of the best people search engines you can find in the market. If you're curious about the prices, its legitimacy, and how to get Spokeo free trial, this post would help.
Is Spokeo legit?
Yes, it's a legitimate product that gathered public data such as white page listings, public records, and social networks, to create profiles for people. When looking for someone, you can find them by name, phone number, email address, and even social media usernames.
One particularly unique data set Spokeo offers is the social media search functionality. You can get social media accounts information about a person.
Here comes a question: Is Spokeo's data guaranteed to be accurate?
It is possible in some cases that data is outdated or incorrect and can be along with up-to-date, correct information. So Spokeo added a "Show Sources" feature that can help you to distinguish results based on more recent public records from older entries. They're working hard to improve the data available so that you have the most relevant results. In this way, I'd say Spokeo's data can be trusted.
Will someone know if I look them up on Spokeo?
No, the person you're searching for won't know. Only the account owner is allowed to view the Search History. All searches conducted through Spokeo are confidential.
Does Spokeo have a free trial?
Spokeo is an easy-to-use information-gathering website. The subject's background can be searched in numerous ways free of charge and you don't even need to sign up to do so. However, viewing the results requires a subscription and a full membership.
Luckily, Spokeo does offer free trials on certain search types.
1) Go to Spokeo.com.
2) Search the name/Email/Phone number/Address.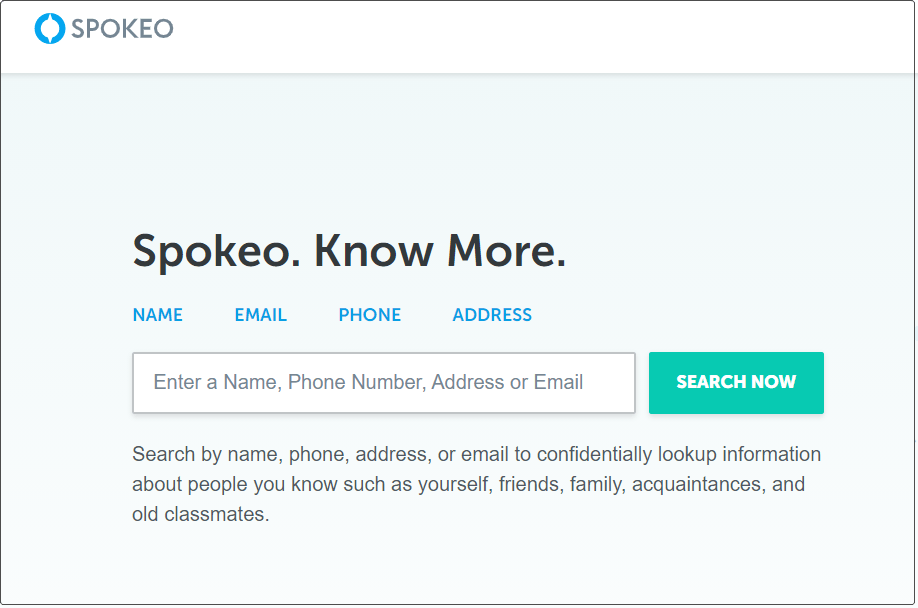 3) Unlock the full report and click the big green CONTINUE button.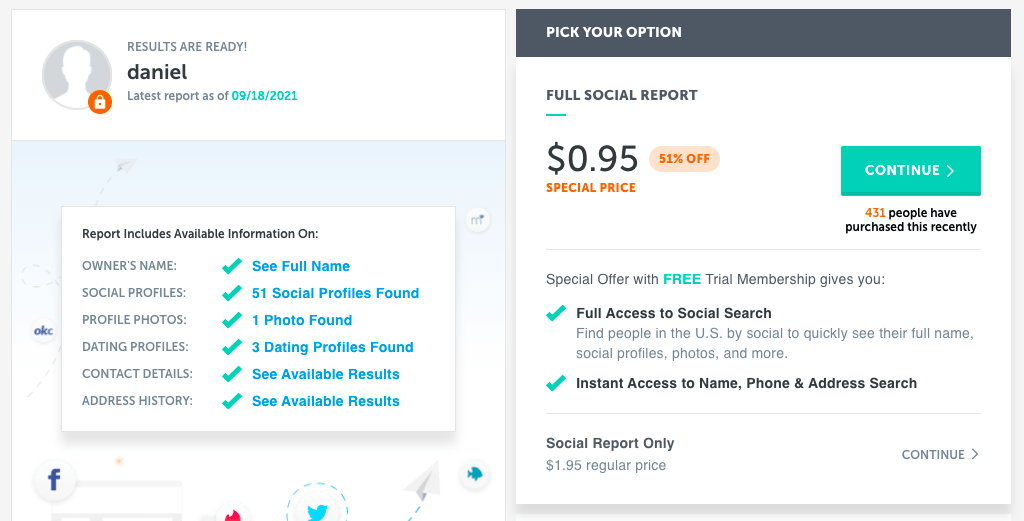 4) If you see a 7-Day Spokeo Membership Trial on the left panel, you can continue the payment and save $1 on this order.

Note: The trial is not guaranteed to offer during the sign-up process, you can explore the payment options available to you.
Another important note, Spokeo does not create or share discount codes with third parties, and there is no current option to enter a discount code on a Spokeo purchase page, so do not trust any third-party websites claiming to offer discount codes for a Spokeo free trial.
While basic searches are free, you need a subscription for in-depth information.
How much is Spokeo
Now, this is about Spokeo's pricing structure.
| | |
| --- | --- |
| Plans | Pricing |
| 1 Month Membership | $19.95 for a month |
| 3 Month Membership | $14.95 a month for 3 months |
With the Spokeo membership, you'll receive much more in-depth information in easy-to-read reports. It saves you time searching with special filtering options that help you pinpoint the person or information you're looking for. Spokeo can also notify you when any changes are made or new information is added to the report.
How to cancel Spokeo free trial
Don't need the service anymore? You can cancel the subscription service easily at any time.
1) Log into your Spokeo account on the website.
2) Click the head button on the top right corner and click Account.
3) Scroll down to the Manage Account section.
4) Click the Cancel button.


5) Follow the steps to confirm the cancellation.
If you're not familiar with the online process, you can cancel the subscription by calling their customer service number.
Call: 1(888)558-9004
Once canceled, the Spokeo service will not renew and you will receive a confirmation email sent to the email address on file. If you have any additional questions about the cancellation process, please contact the Spokeo Customer Care Team.
Spokeo Customer Care
Phone: 1 (888) 906-0849
Email: CustomerCare@spokeo.com
Live Chat: Contact
Skopeo alternatives
The Spokeo free trial looks great, but it only has a basic search. If you want more information, the membership fee is not cheap. There are 4 legitimate background services you can take a look at.
1. TruthFinder
TruthFinder is a powerful people search website that provides one of America's most trusted background-checking services. It has a cross-reference database that collects millions of public records and social media sites. You can find the most relevant information from it, including photos, phone numbers, and social media profiles.
1) Go to the TruthFinder official website.
2) Enter the phone number and hit Search to find out the unknown caller.

3) Click the Confirm button, it will search the relevant data for you.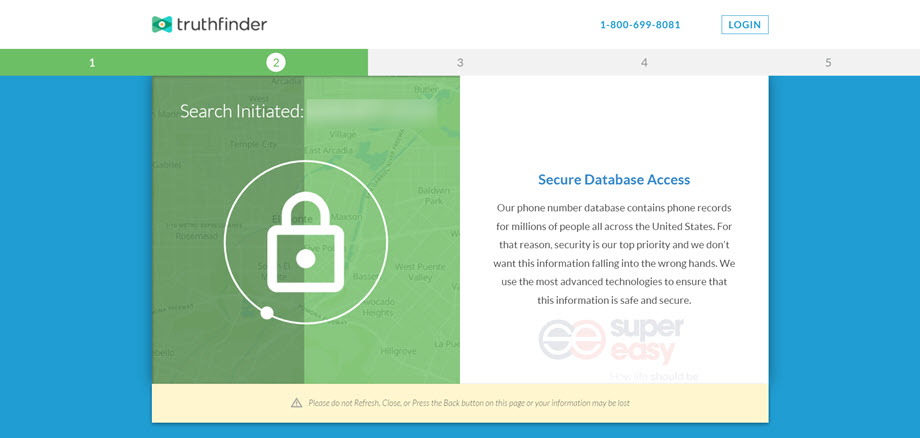 4) Follow the on-screen instruction to get the report. You can get the owner's phone number, email address, secret social media accounts and more.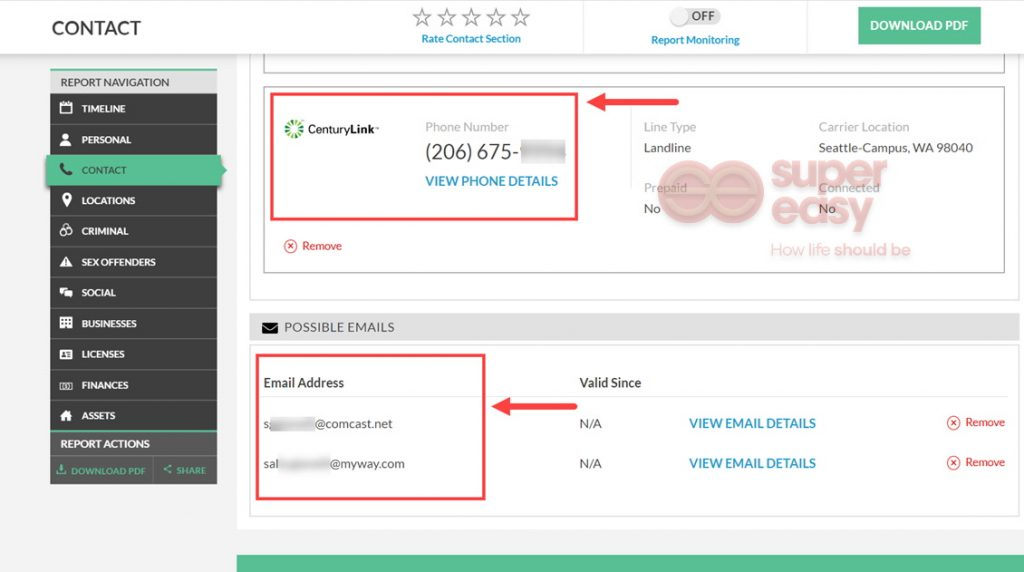 Pros:
Update database daily
Unlimited reports
App available on Google Play
Detailed reports
| | |
| --- | --- |
| Phone number lookup plans | Pricing |
| 1-Month Membership | $4.99/month |
| Standard background report membership plan | Pricing |
| 1-Month Membership | $28.05/month |
| 2-Month Membership | $23.28/month |
2. BeenVerified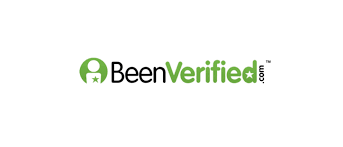 BeenVerified is a powerful people search tool that provides a complete report that includes personal information, contact, property, and marital status. It's a great tool to find the person you meet on online dating websites.
1) Go to BeenVerified.
2) Type in the name/Email/Phone number/Address and hit Search.

3) You'll get a complete report that contains the information you need.
Pros:
A simple click gives you comprehensive reports
Unlimited reports with membership
Great customer service
Easy to use
Discover more details on a property.
Great mobile application
| | |
| --- | --- |
| Plans | Pricing |
| 1-Month | $29.99 for a month |
| 3-Month | $19.49 a month for 3 months |
3. PeopleFinders

Pros:
The interface is fast and easy
95% accuracy of the information
Robust customer support service
Boasting 43 billion records in its database
Cheaper service charge
4. PeopleLooker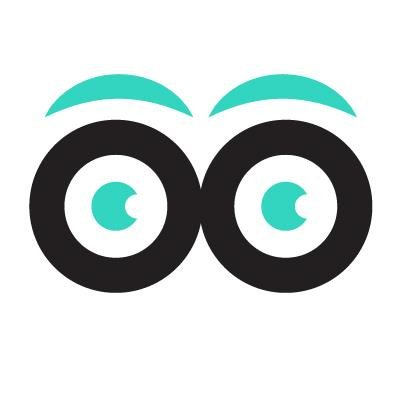 Pros:
Low monthly price
Transparency about legal uses of information
Court runner service
Works on iOS, Android, and Apple Watch apps
The methods in this article provide you with easy access to public record information, but without a guarantee for accuracy and may include links to websites not listed as a Consumer Reporting Agency (CRA). Information acquired from these bodies is illegal to be used for employment, housing, credit, and other purposes alike, according to laws such as the Fair Credit Reporting Act (FCRA). If you're not sure whether your use of our methods is appropriate, click here for details.