How to Get SHEIN Points for Free – 2022 Hack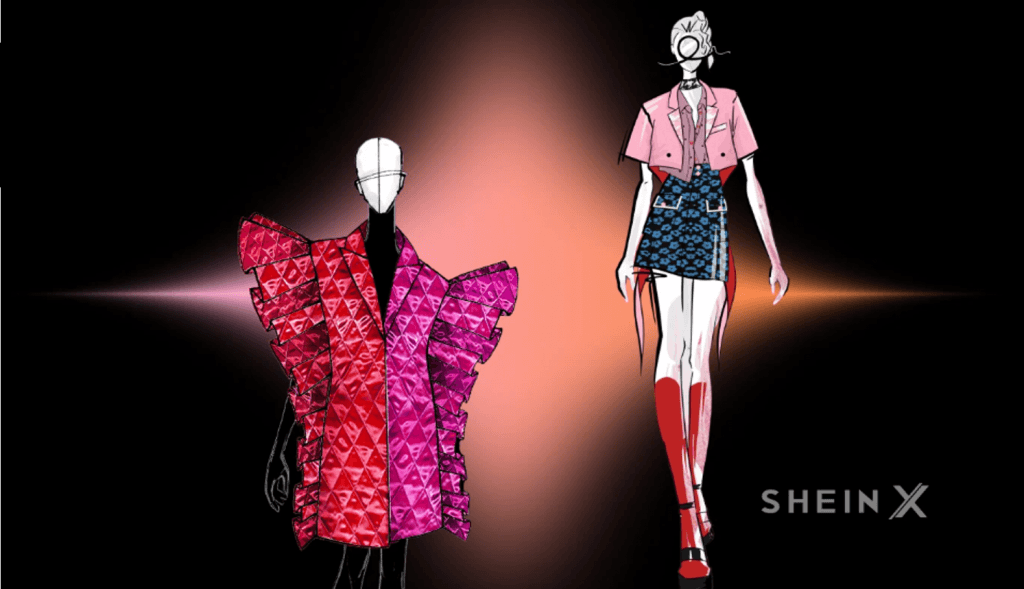 On SHEIN, there is a huge range of different clothing and styles to choose from. And what makes it stand out and attractive to buyers is that it provides great offers, coupons and the Bonus Points program with which you can reduce expenses.
To get the most out of SHEIN, you can take advantage of the points you've earned or you can earn by using some tips and tricks.
So what do SHEIN points do?
SHEIN points are used to deduct up to 70% of the total amount of products when you place your order, excluding postage, insurance and taxes. Earning points may seem to be a burden, but it's much easier thanks to the Bonus Points program. In this post, we'll show you how to get more points for free.
How to get SHEIN points for free
Below are some tips and tricks to earn SHEIN points for free, without buying.
1. Create an account at SHEIN.com
Oftentime, retailers or shops offer sales and deals when customers create an account. SHEIN is no exception. When you confirm your registration, you'll get a 10% off coupon, 100 points with a 4-month validity period, and other exclusive offers. Moreover, you'll be the first to know about their latest sales and special events.
How to sign up for SHEIN?
To sign up, simply head to the registration page. Then enter the basic information and click on the REGISTER button. Then you'll need to check your email inbox to confirm the registration.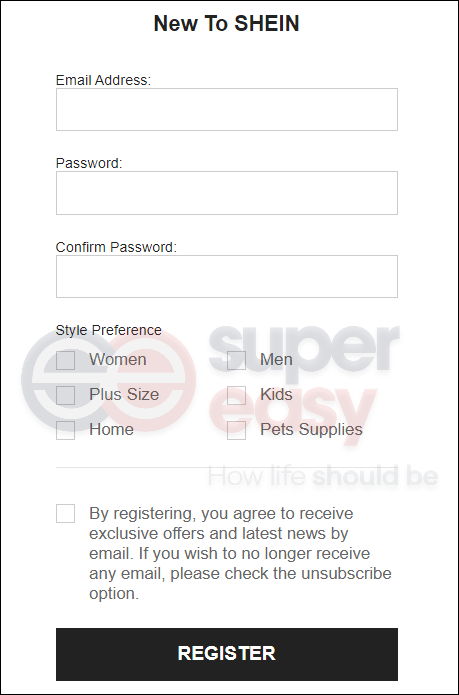 2. Download the SHEIN app
The SHEIN website is not the only one place where you can browse items. The SHEIN app is the other option. It makes online shopping much easier. Apart from the convenience it brings, you can get a 15% off app exclusive coupon, with no minimum purchase required.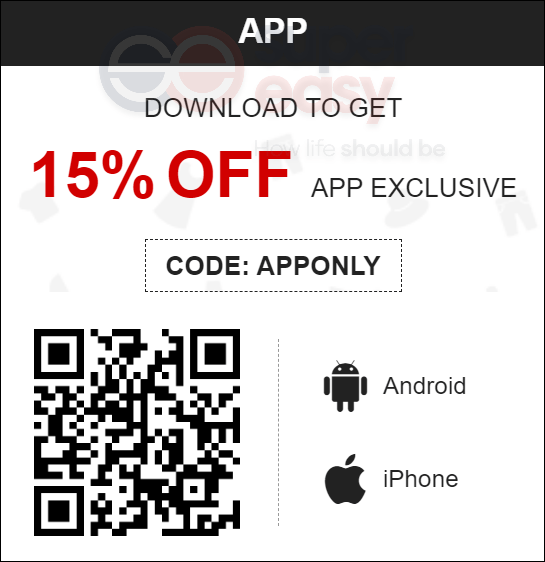 *Coupons and their terms and conditions are displayed in the Coupons section.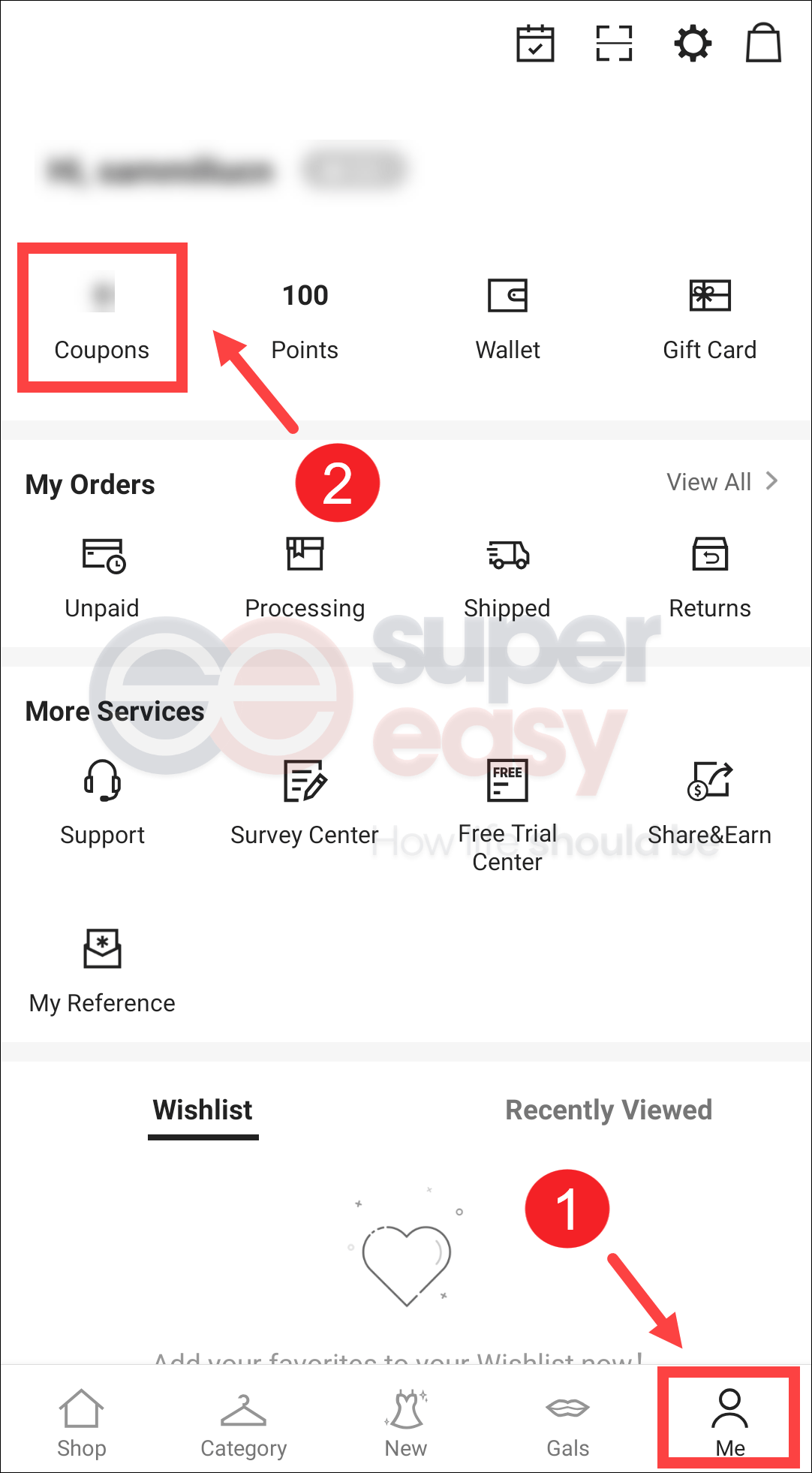 3. Confirm delivery of your orders
Do you know that you can save when you're buying? That's the case when shopping on SHEIN. For every dollar spent on your purchase, you'll earn 1 point. Points will be credited to your account once you confirm delivery of your order.
4. Write a review
Just like other online shopping platforms, when you post comments and reviews on purchased items, you'll earn multiple points. The quantity of points you can receive depends on whether your comments meet certain requirements.
(Written reviews should be at least 20 words and are limited to 1,000 words. The ideal length is 75 to 500 words. )



Points earned by writing a review listed above is just a reference. Actually, if your review is recognized as a great review, you will receive an extra 50 points.
How to leave a review on shein?
To write a comment or review, simply select your purchased items and tap Write a Review. Once finished, submit your review.
5. Daily check-in (on the app)
When you install the app on your mobile phone, earning points is just one step away. Just open your app and make sure you've logged into your account. Then tap on the Check In section.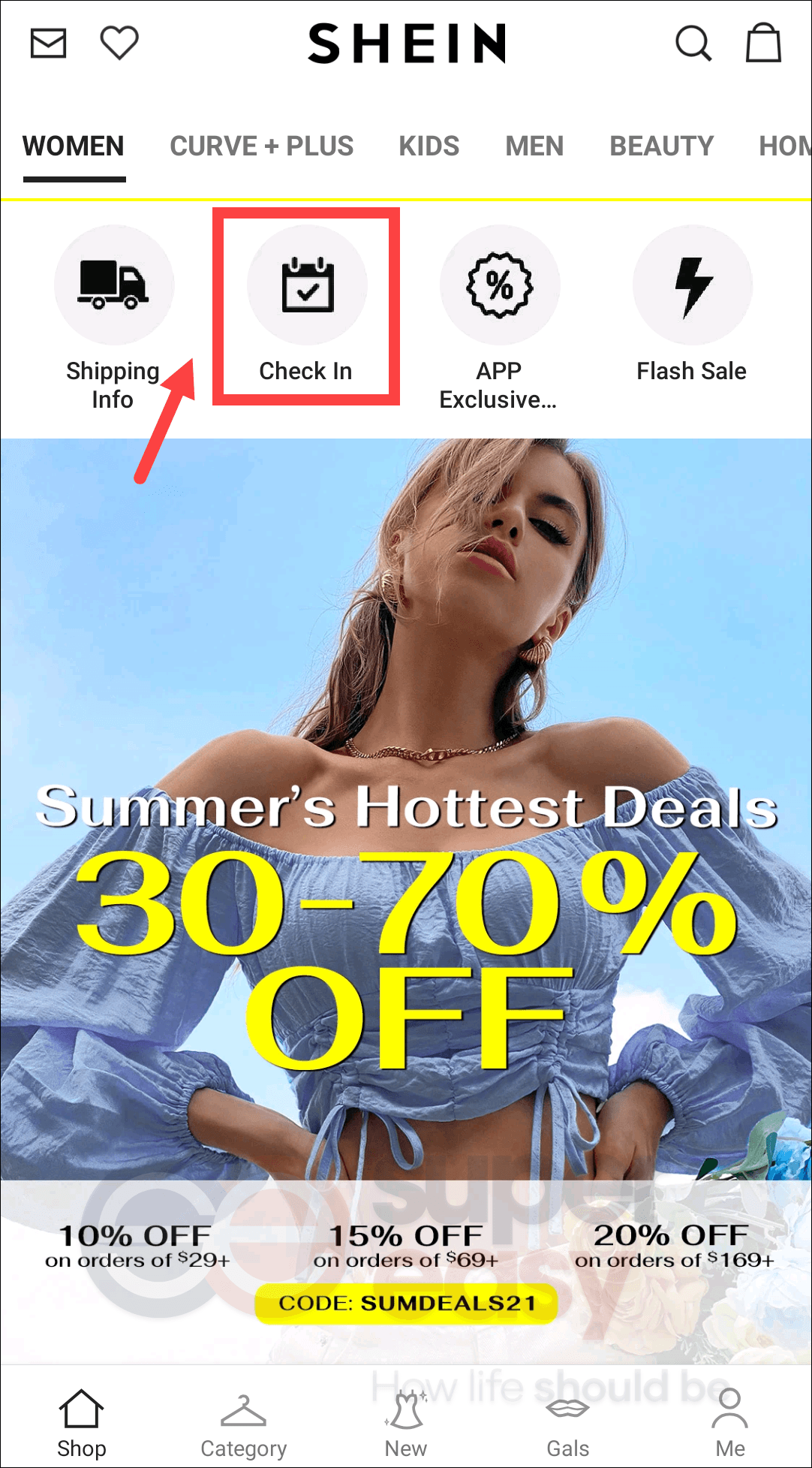 Then browse the items shown on the screen. It takes literally seconds and in the long run, points are added up. But remember to check it consecutively every day to receive fixed points rewards. If you stop checking in on one particular day, the next day will begin calculating as the first day. If you're likely to forget, set a reminder on the app.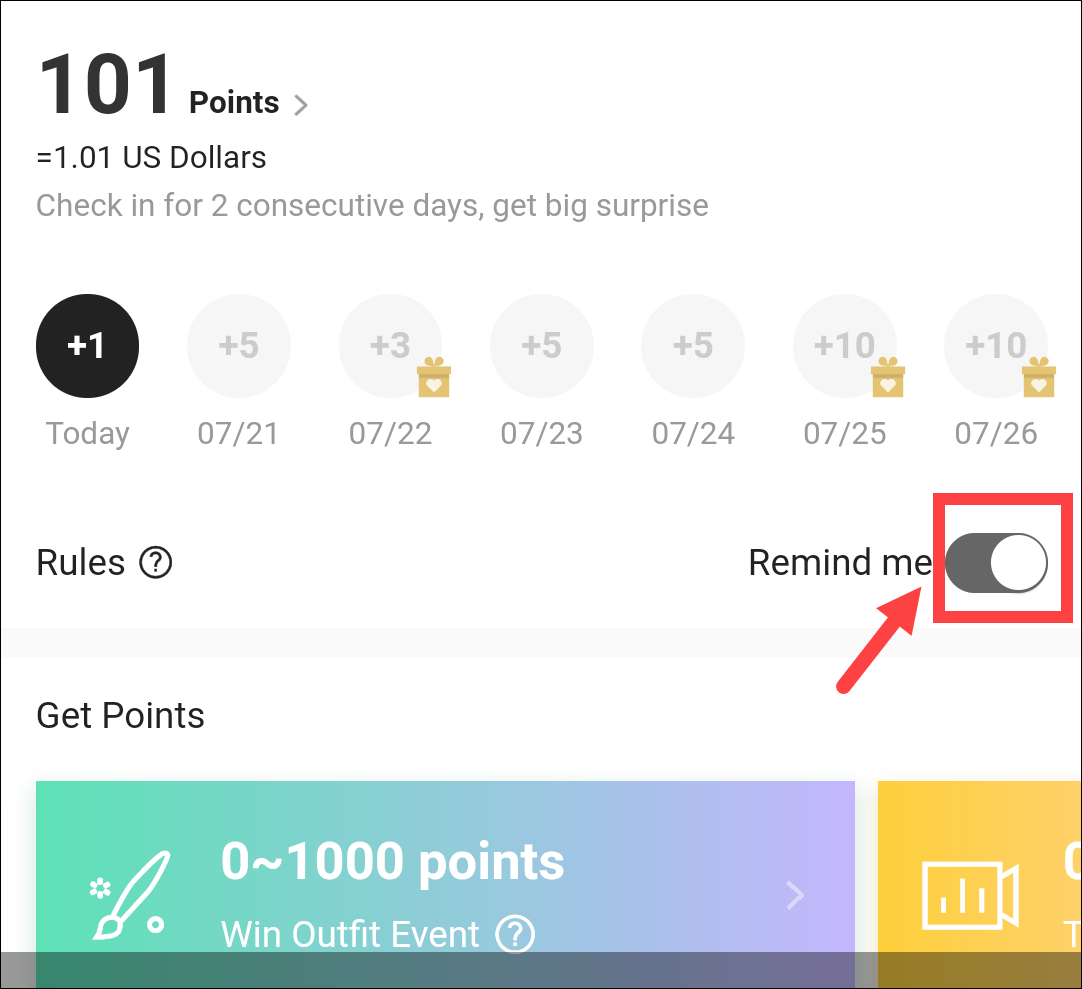 6. Participate in free trials
SHEIN free trial center is a platform where customers can try new clothes for free. Right, get new clothes for free! When you're selected to be one of the participants, you'll receive the package. Then you'll need to submit a review report on the items within 10 days. If the review report meets the requirements (offers comments on the material, texture, overall product quality, complete with photos and a detailed description), 20 points will be rewarded. If your review report is marked as High Quality, you'll get an additional 100 points.
Am I eligible?
As long as your account isn't blocked, you're eligible for the SHEIN free trial.
You can apply for the free trial up to 3 times per week.
How to apply for the free trial?
If you're applying on the website:
Head to the Free Trial Center page. (You'll need to log into your account first. )
Select your items and click FREE TRIAL.


Fill in your mailing address and clothing size. Then hit the SUBMIT button. Then stay tuned for your results!
If you're applying on the app:
Open your app and go to Me. Then tap Free Trial Center.


Tap on the FREE TRIAL button and then submit your request. Till then, stay tuned for your results.


7. Tune in SHEIN Live
Another way to earn points for free is to tune into the live show every week, which will show you new arrivals, feature videos on live style, pop culture and much more for you to discover. Apart from being able to access fashion knowledge, you can earn points. Points will be given out randomly during the livestream.
The first way to get points is to click the treasure chests that will pop up during the livestream. You can earn up to 400 points in this way. The second way to get points is to share the live. Invite your families or friends to watch the live show through the shared link and you'll get 5 points.
You might also like: Shein coupon codes 2021 & cash back
1. Find SHEIN coupons with Coupert
If you're looking for SHEIN coupons to slash your cost, you should try Coupert, a free and legit browser extension that automatically tells you if there are any coupons available for the site you're on. Upon checkout, they will apply the best discount for you.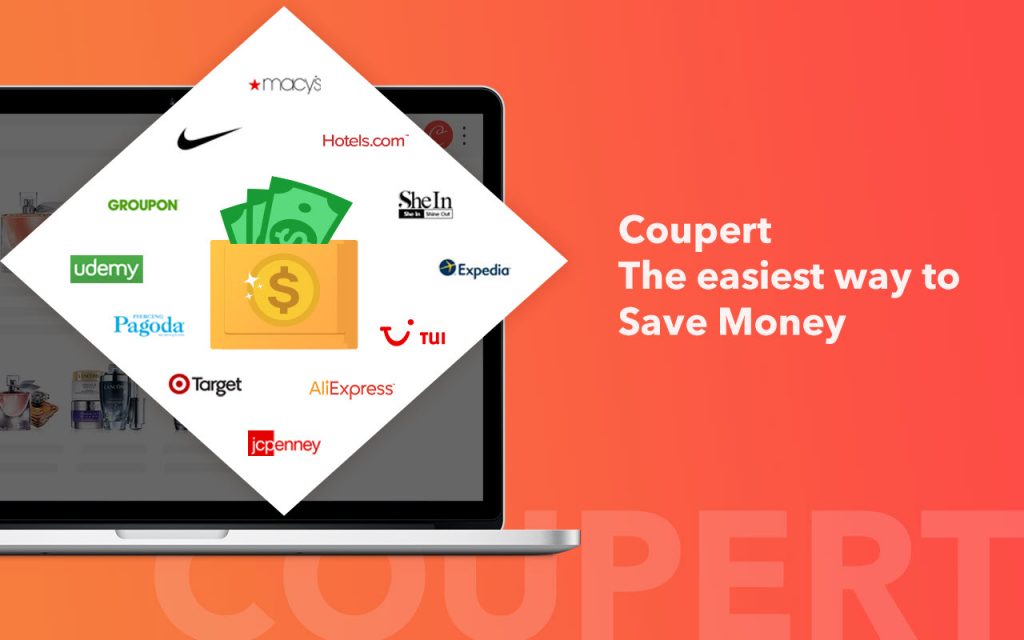 2. Earn cash back with Rakuten/ Extrabux
We all love savings! That's why we're introducing you two great cashback providers – Rakuten & Extrabux. Just choose the one that suits you the best.
Rakuten: 5.0% cash back; $10 welcome bonus + $30 for each referral

Extrabux: 8.0% cash back; $20 welcome bonus + $5 for each referral

Conclusion
Points that can be used to decrease your spending on SHEIN are appealing to us. To earn more, you just need to invest some time. And to save you money on the purchases, you can try Coupert, which helps you find the best discount and apply it automatically for you.
Men Fashion over 25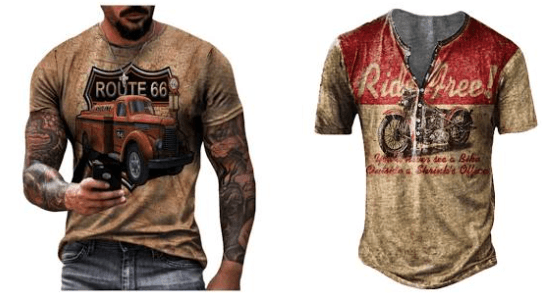 Free shipping on orders over $99, fast shipping & free return.
Shop Now >