How to Get Free ROMWE Points Easily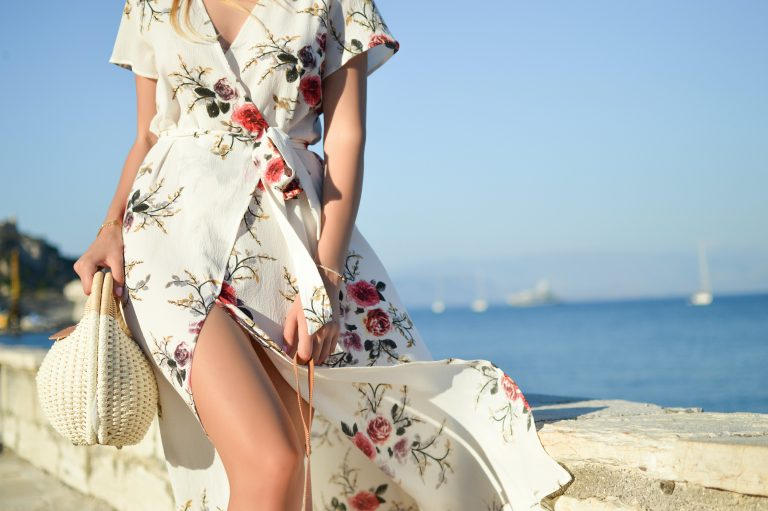 ROMWE offers great rewards to their customers via the Bonus Points program. You can earn points from every purchase and apply them on your next order. Every 100 points can be used as 1 USD and you can use the points to deduct up to 70% of the total price of the items.
Guess what? There are actually a couple ways to earn ROMWE points WITHOUT costing you a cent. In this post, we'll introduce a few ways to earn ROMWE points easily and quickly, plus bonus tips to get cash back on your every ROMWE order.
How to get ROMWE points
2: Post a review on the products you purchased
4: Participate in social media giveaways
Usually the points expire in 3 months, so make sure you check the expiration date before applying them.
Buy on ROMWE
Every dollar you spend will grant you 1 ROMWE point, which will be credited to your account after you confirm the delivery. Note that receiving the package doesn't mean the delivery is completed. You'll need to log into your ROMWE account and manually click "Confirm Delivery" under "My Orders".
Post a review on the products you purchased
For every item you bought and received, you can write a comment to receive ROMWE points. The points will be added to your account right after you post the comment. You can get:
2 points – if you post a review with size info
5 points – if your review meets the minimum amount of text characters requirement
10 points – if you post a review with pictures
App daily check-in
You can earn free points by simply checking in on the ROMWE app. It operates on a 5-day cycle and you can earn up to 115 points for every cycle. You can turn on the reminder within the app so you won't miss a day!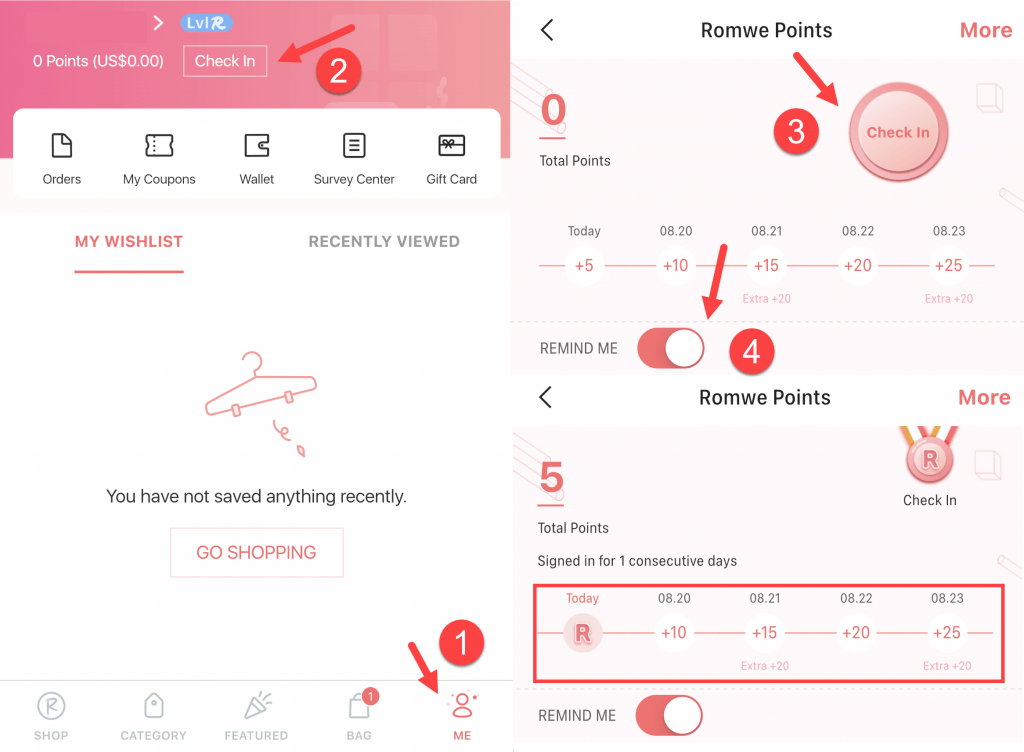 Participate in social media giveaways
ROMWE holds frequent events and giveaways on social media, in which you can earn free points, gift cards or free items. They are active on Facebook, Instagram, Twitter, Snapchat, TikTok, and Pinterest, so make sure you don't miss the freebies!
Use Coupert to get auto coupons
The Bonus Points program isn't the only way for you to save $$$ on ROMWE because you can always use coupons on eligible orders. And the good news is, you can stack ROMWE points with a coupon on your order!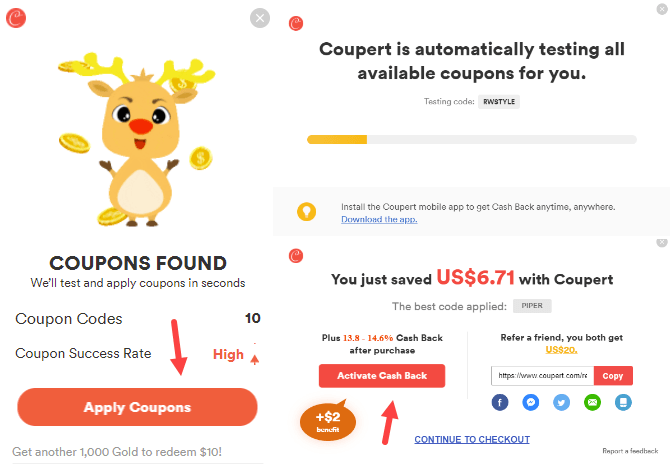 To get auto coupons, we recommend using Coupert. It's a browser extension (for Chrome, Firefox, Edge, and Safari) that will pop up an alert when coupons are available for the site you're on. Just click "Apply Coupons" and you'll get the best available discount without even lifting a finger!
One quick reminder: Coupert shows you the available coupons when you search on Google just like this ?.

If you don't like this feature, you can turn it off. Here's how to do it:
Click the extension button on your browser and then click Coupert.

Go to Me >> Account >> Notifications.

Turn off the Show it on SERP option.

Coupert also guarantees your cashback from 7,000+ participating stores. Once signed up and installed the extension (100% free and legit), you can earn "golds" through purchases and cash out to PayPal when you accumulate $10 worth of "golds".
Earn cashback on ROMWE via Extrabux
Coupons are not always available or valid, but you can still use rebates to save some money on your order.
With Extrabux, you get up to 30% of your purchase price back when you buy from one of 10,000+ participating stores. (Sign up for free and you'll get a $20 welcome bonus!) Once you set up the account, go to the ROMWE store page on Extrabux. Then click Start Shopping and you'll get up to 8% cashback via Extrabux after your purchase is complete!

To cash out:
Click Me on the top-right corner of the webpage, and click Balance.

Click Request a payment. Follow the instructions to transfer the cash to your bank account.

Conclusion
You can get free ROMWE points by writing reviews, checking in on the mobile app, and participating in giveaways. All of them won't cost you a buck, and you'll just need to spend some time on it. You can also try out Coupert and Extrabux to get coupons and cashback to save more on your ROMWE orders.
Credits:
Photo by Tamara Bellis on Unsplash
Icons made by Freepik from www.flaticon.com