Free Roblox Premium: Get Robux & Rewards in February 2023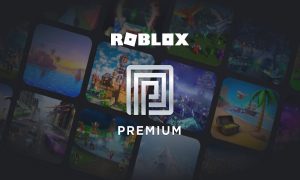 Roblox is one of the most popular gaming platforms where anyone can create or play millions of online games. If you're also a big fan of Roblox, you can purchase the Premium membership to unlock extra perks and have more fun with this creative 3D world! If you have no idea about how Roblox Premium works, whether it's worth it, and want to know some tricks to get it for free, simply read this post to find all the secret hacks.
What does Roblox Premium do
If you're a keen player, Roblox Premium is definitely well worth a try. It's essentially a kind of membership system that works similar to the previous Builders Club. It provides a variety of exciting privileges including:

Premium-only benefits such as levels, items, boosters and so on
Access to exclusive Avatar Shop items and discounts
Ability to trade in-game items
Monthly Robux allowance
10% bonus when you buy Robux
There are three types of Premium plans available, which offer different amounts of Robux. Simply take a look and choose the one that meets your Robux needs the most.
| | |
| --- | --- |
| Price | Monthly stipend of Robux |
| $4.99/mo | 450 Robux |
| $9.99/mo | 1000 Robux |
| $19.99/mo | 2200 Robux |
To subscribe to Roblox Premium, you can follow these steps:
Go to the Roblox Premium page and sign in to your account.
Choose the plan you prefer and click Subscribe Now.
Enter the payment information correctly to complete the purchase.
Please note that the membership will be automatically renewed unless you cancel it. To opt-out of the service, refer to this guide.
How to get Roblox Premium for free
Since Roblox doesn't have a free Premium trial nor any discounts on the subscription, there seems no easy way to get Roblox Premium for nothing. But don't frustrate. It's still possible for you to score Roblox gift cards without spending real money and use them to purchase your membership.
1. Get the latest Roblox promo codes with Coupert
If you've been sick of searching for Roblox promo codes everywhere, you would definitely want to give Coupert a try. It's a free & powerful browser extension that hunts and verifies promo codes for the site you're on and gives you cashback on your online purchases.
Besides, Coupert has an amazing referral program. By inviting each friend to install the extension, you will get 500 Gold (equivalent to $5) and your friend gets 200 Gold. Once the gold reaches 1000, you can cash out $10 to PayPal – That's 4,400 Robux! The more people you refer, the more you make.
To qualify, just add the Coupert extension to your browser and sign up. Then refer your family or friends to earn money.
2. Take advantage of Microsoft Rewards
Microsoft Rewards is the best and easiest way for you to earn free Robux, where you can do a variety of activities such as searching on Bing, referring friends, answering questions to rack up bonus points and redeem for what you want.
Points needed to exchange Robux:
100 Robux – 1,500 Points
200 Robux – 3,000 Points
400 Robux – 6,000 Points
800 Robux – 12,000 Points
1,000 Robux – 15,000 Points
3. Use get-paid-to websites or apps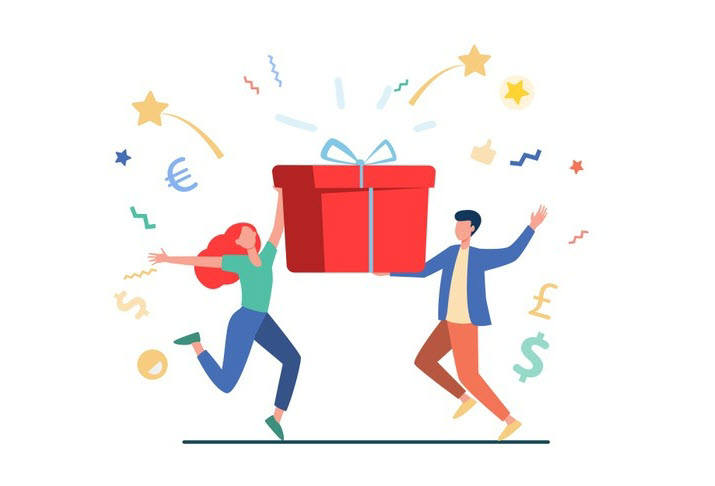 Quite a lot of get-paid-to websites or apps alsooffer free Roblox game cards as a reward for players who complete simple tasks such as doing surveys, watching ads, referring friends, writing reviews or playing games. As long as you take time, it's always a practical way to grab some freebies you want.
If you're new to this type of service, here are a few reliable options.
You can easily get started by registering an account on these websites. But to stack up sufficient points for the rewards faster, you'd better stick with one desirable gateway instead of switching between the different ones.
You may also like: Roblox Promo Codes for 1000 Free Robux & Items
4. Take part in giveaways
Many influencers or content creators will announce Roblox giveaway occasionally to attract users to subscribe, comment or share. You could just search #Robux giveaway or #Roblox gift card giveaway on social media like Twitter, YouTube or Twitch to try your luck.
It never hurts to do so, but pay attention to those click-baits and make sure you pick streamers or bloggers that are trustworthy by checking their comments or likes first.
5. Buy discounted gift cards

If you don't bother to spend much time completing tasks to earn a free Roblox gift card, it's a good idea to buy discounted Roblox gift cards with a third-party card reseller. To get the best discount rate, check out Raise which saves you 5% off a Roblox gift card of face value ranging from $25 to $100.
Conclusion
Roblox Premium is a monthly subscription that will give your extra Robux and help you better enjoy the numerous Roblox games. Although you can't get Roblox Premium for free, many GPT websites reward you with Roblox gift cards which you can pay for your purchase.
Hopefully this post helped. If you have any questions or suggestions, don't hesitate to share your comment below.