50% Off Redbubble Coupons Currently Working in Oct 2022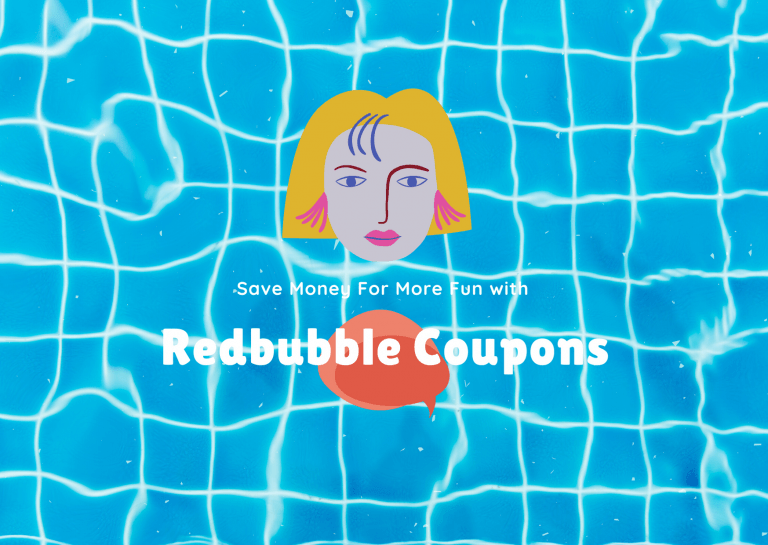 No matter what type of art you're into, Red Bubble can always bring the right art prints to cheer you up. For the time being, it can make your homebound days as enjoyable as possible, giving you the opportunity to be surrounded by the beauty spotted by creative artists. Nothing beats more than a cheerful art print all over your favorite items – clothes, cups, journals, phone cases, walls and every corner of your house.
While shopping for creative beauty, it can be a little more enjoyable when you get a bonus Red Bubble coupon to save your money for a few more stickers. Here's a guide for you to enjoy the shopping process and place a delightful order at Red Bubble.
1. Sign Up to Get Redbubble 20% Off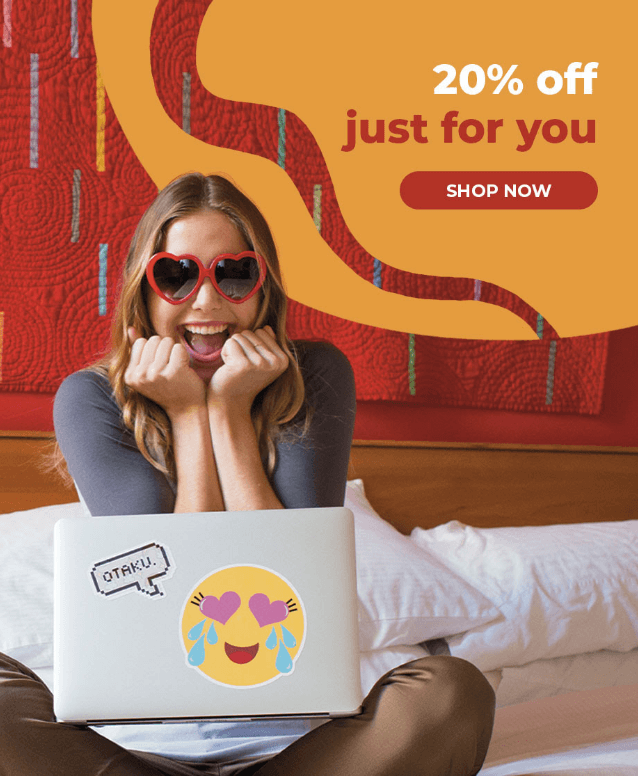 Never miss out the official offer at 20% off when you sign up to become a Redbubble new member.
Sign up at Redbubble and check your email later. You will receive a welcome letter and a special Redbubble coupon code just made for you. Note that this Redbubble coupon code can only be valid within a day.
I've already a member, can I get Redbubble coupons mutiple times?
Of course you can if you have more than one email to sign up with. Just log out and sign up for Redbubble to become a new member again to get the welcome letter.
2. Subscribe Redbubble Coupons and Promotions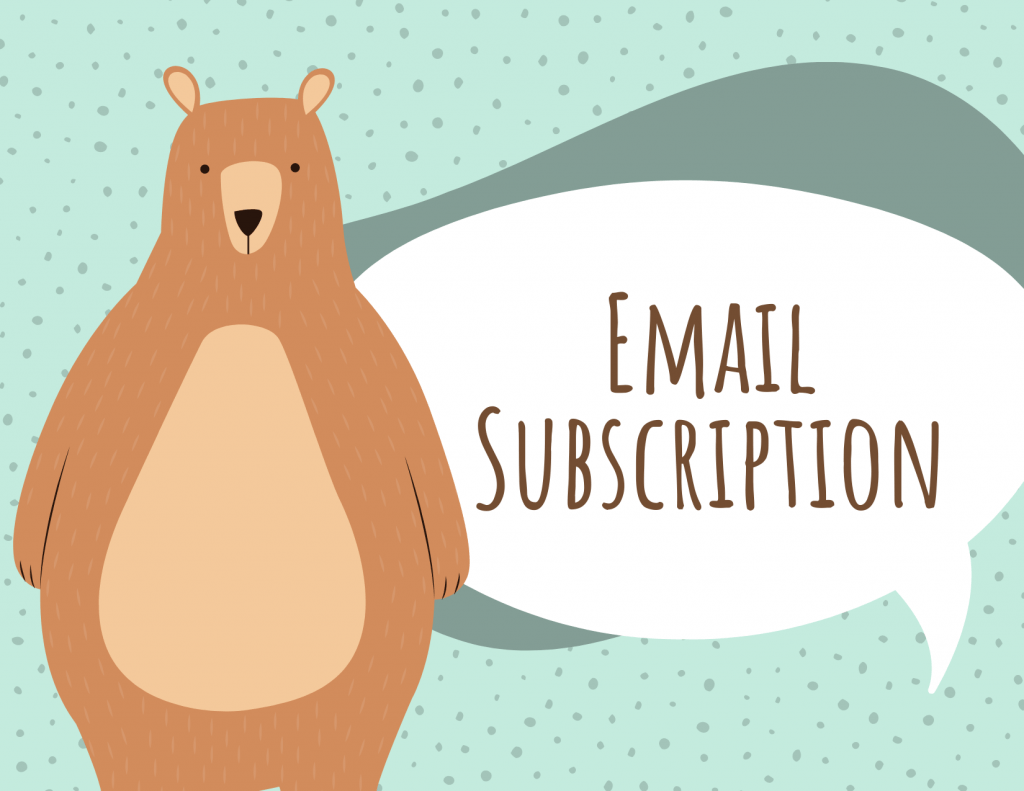 If you want to receive coupons and promotions from Redbubble, you can subscribe their exclusive channel of special offers.
Go to Redbubble email subscription page and enter your email address to receive coupons and promotion only and click SUBMIT.

Of course you can subscibe Redbubble news, blogs and artist challenges if you're most interested.
3. Student Discount: 15% Off Redbubble Coupon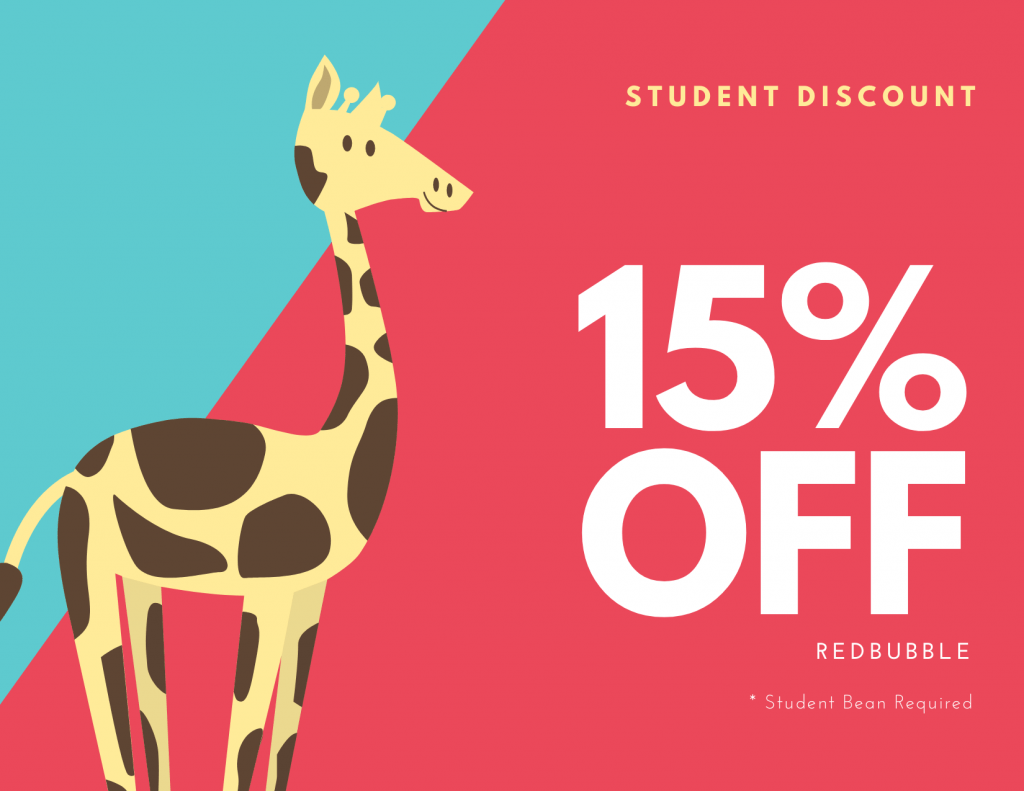 Your student status can give you an extra 15% off on any Redbubble order if you spend $40+.
To get your Redbubble student coupon code, you need to register with Student Beans to verify your student statusto unlock 15% off student discount.
4. Earn $15 Voucher When Refer a Friend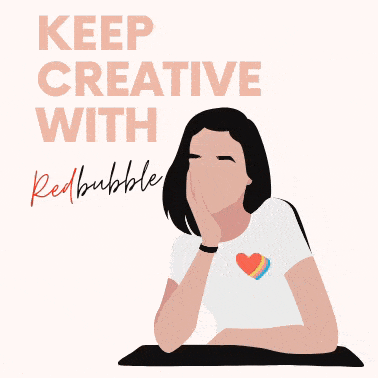 If your best friend is also a fan of fun stickers, you can send her a $15 gift voucher (generated for free) and earn $15 voucher for yourself at the same time.
Once you login, you can share the referral link either via email, facebook or share it using a personal link. Both your BBF and you will receive a $15 gift voucher for stickers if she makes a purchase.
These vouchers are not promotional codes, they are created just for you and it's only for one-time use.
5. The Most Popular Redbubble Deals
You can always get to know what's on sale by checking Redbubble coupons and deals. Never miss out any hot deals if you're going to treat yourself with a little indie art or suprise your friends a little in their tough momments.
Top 1: Stickers 50% Off
The stickers are on sale with a large discount of 50% if you buy 10 stickers, which is pretty easy because you'll never get enough of these stickers,
Top 2: Scarves 15% Off
You can enjoy 15% off when you buy any 2 scarves. These scarves can also serve as wall tapestry for decoration purposes.
---
If you're being very creative yourself, you can start earning with Redbubble by becoming a Redbubble artist and selling your works of art. You can set up your own shop and start making money from home by designing your own prints and stickers.