How to Get Free UC in PUBG – 2023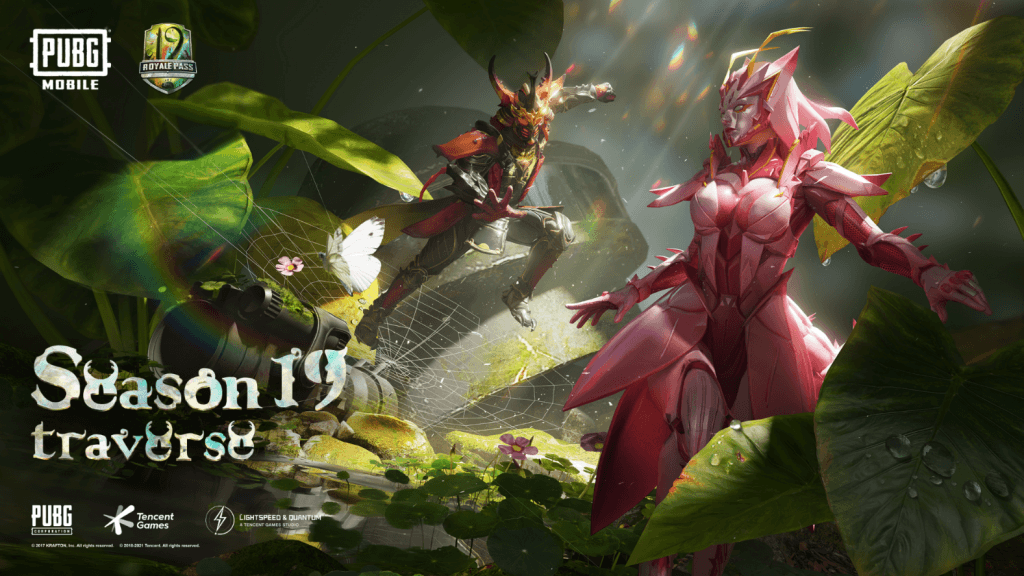 UC (Unknown Cash) is the premium in-game currency in PUBG mobile. It can be used to buy outfits, accessories, and weapon skins. If you want to get more out of PUBG Mobile, UC is the way to do it.
From gun skins to outfits, and the Elite Pass, you can spending UC in many ways. But how do you get this premium currency? And, if you don't have time, how do you buy it? Here's our PUBG UC guide to help you find out how you get UC free of charge or at a lower price, and if there really is such a thing as the free UC generator.
Can I Get PUBG UC for Cheap/Free
The short answer is yes, there're ways to get UC free of charge or buy UC at a lower cost, but make sure you know that there're plenty of unscrupulous folks ready to scam you.
You might want to keep away from websites or apps that run on the name of PUBG UC Generators. It's unsafe to visit websites, click links, or download any apps claiming free UC. Also, buying UC from unauthorized third parties has risks, even most of them promise a better deal.
4 Ways to Get PUBG UC
Option 1: Participate in PUBG Giveaways
PUBG Mobile runs giveaways randomly on its office channel. You can check the PUBG Mobile Facebook page, the PUBG Mobile Reddit, or Discord for the latest giveaway events.
Apart from the PUBG official social media, many popular streamers run free UC giveaways on their channel. To take advantage of them, you might need to subscribe to their Youtube channels, finish the task to participate in the giveaway.
While legitimate PUBG Mobile UC giveaways do exist, you should be very careful. More often than not, links and sites claiming to offer free PUBG UC are just scams.
If you like free stuff, make sure you check our guide for PUBG Mobile Redeem Codes and grab free themed skins, weapons, and other cosmetics!
Option 2: Take Part in Bonus Challenge
Bonus Challenge in PUBG Mobile is a special event that rewards you with UC. You can find and join multiple tournaments using bonus challenge vouchers. After the match, you get rewards such as battle coins which can be used to redeem UC, weapon skins, and rare outfits.
Option 3: Purchase Royale Pass
PUBG Mobile has rolled out the new Season 19 Royale Pass: Traverse on May 17th, 2021.
You can earn free UC rewards as you fight your way through the game's progression system and rank up royale pas, but offsetting the cost required to purchase it would be difficult if you're not a dedicated player.
If you progress far enough in a season, you might get 600 UC which is enough for getting the future season's pass free.
There're three types of Royale Pass.
Free Pass: This is open to all players. You can rank up and collect rewards by earning Royale Points from missions, items, and crates.
Elite Pass: This costs 600 UC. After the purchase, you can rank up faster by completing elite missions and you get 2,500 UC worth of rewards immediately.
Elite Pass Plus: This costs 1800 UC. It includes everything in the Elite pass; plus, you can unlock 25 ranks at 40% off compared to Elite Pass and obtain 9,000 UC worth of rewards.
Option 4: Buy PUBG Mobile UC in-game
If you don't have the time to earn UC through play, then you can always just purchase UC from PUBG Mobile in-game store or MidasBuy. MidasBuy provides you with many special offers and promotional activities. You get extra UC and gifts if you bought UC from the platform.
60 UC + 3 free: $0.99
300 UC + 25 free:$4.99
600 UC + 90 free: $9.99
1500 UC + 375 free: $24.99
3000 UC + 1000 free: $49.99
6000 UC + 2400 free: $99.99
As you would expect, you get more bang for your PUBG Mobile UC the more you spend.
Conclusion
There are a couple of ways to get PUBG UC for free or at a lower cost. But be sure to steer clear of PUBG UC Generators or unauthorized third-party UC sellers.
You might want to follow PUBG Mobile on their social media for the latest giveaway information. Participating in Bonus Challenge or purchasing Elite Pass are also good options for extra UC rewards, or just buy UC from MidasBuy if you're a dedicated player!