If you're looking for some 10-digit or 12-digit discount codes to save a few bucks on your desired games, you're in the right spot. We've put together everything you should know about PS4 discount codes and saving tips on games in this post.
About PS4 discount codes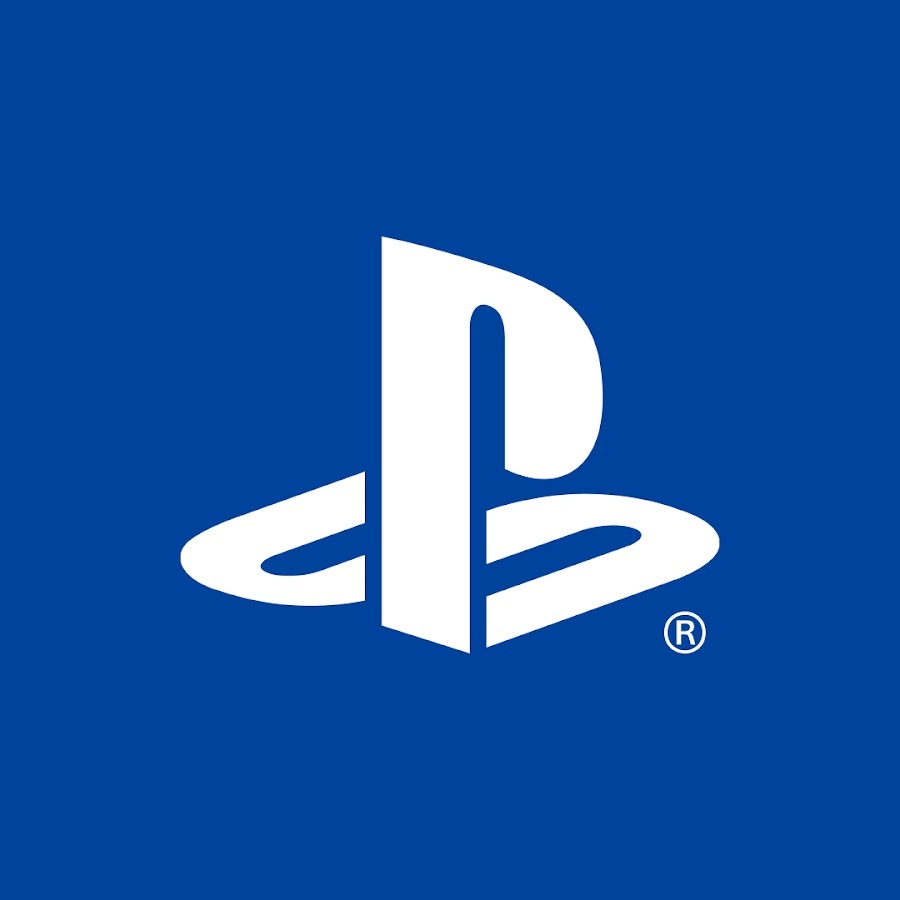 $20 Off Entire Purchase
Take good advantage of this deal above to get a great discount instantly when placing an order at the PlayStation Store.
To begin with, we'll walk you through all the details about PS4 discount codes.
What are PS4 discount codes?
PS4 discount codes are promotion codes released by PlayStation™ to give gamers a 20% off discounts when you buy games at the PlayStation™ store. A valid PS4 discount code can be applied to your shopping cart.

However, a PS4 discount code cannot be applied to pre-orders and subscription services (such as PS Now or PS Plus).

Note that you won't be able to combine other discount codes, and you can only redeem a discount code that you've never used before.

How to redeem a discount code on PlayStation™ Store?
After adding items to your shopping cart, select Enter Discount Code, then follow on screen instructions to complete your order.
Where can I get PS4 discount codes?
1. Your New PS4
If you just purchased a new PS4, a 10-digit PS4 discount code will come with it. You can enjoy 20% to 30% off with this special code.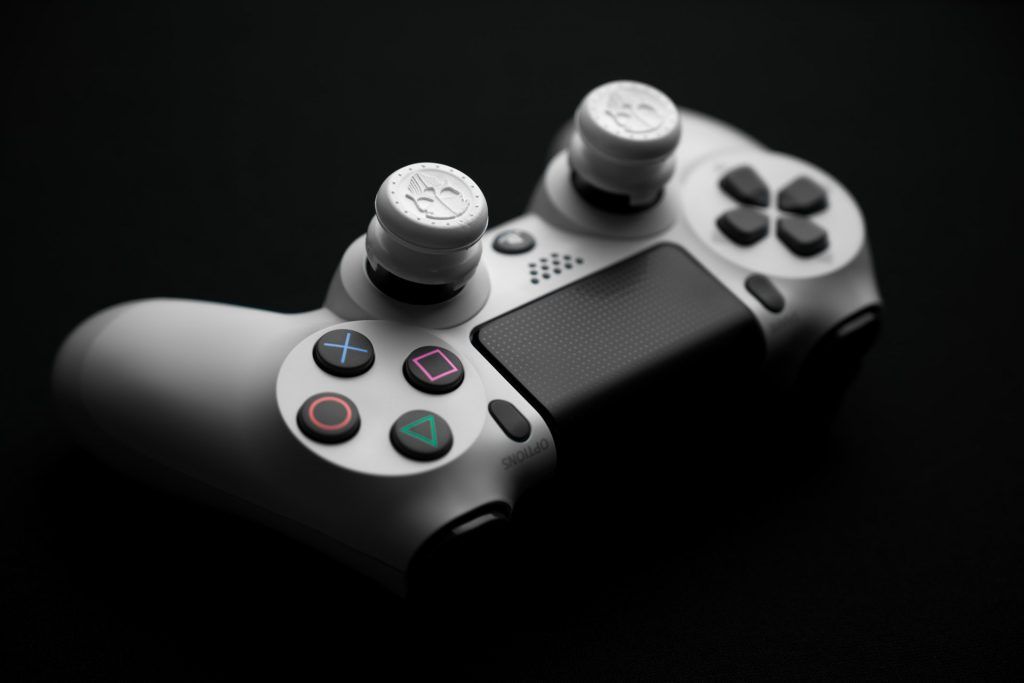 Read More: How to get free Roblox promo codes and Rubux
2. PS4 Newsletter
Sometimes you can receive a 20% off coupon via the "What's New" email. Therefore, if you haven't subscribed to their newsletter, make sure you do that (sign up now).
However, many players find the Play Station Store sends out discount codes rather randomly or rarely. If you buy tons of games at the PlayStation Store, it's very possible that you won't receive any discount code for Sony doesn't need to encourage you to buy their stuff.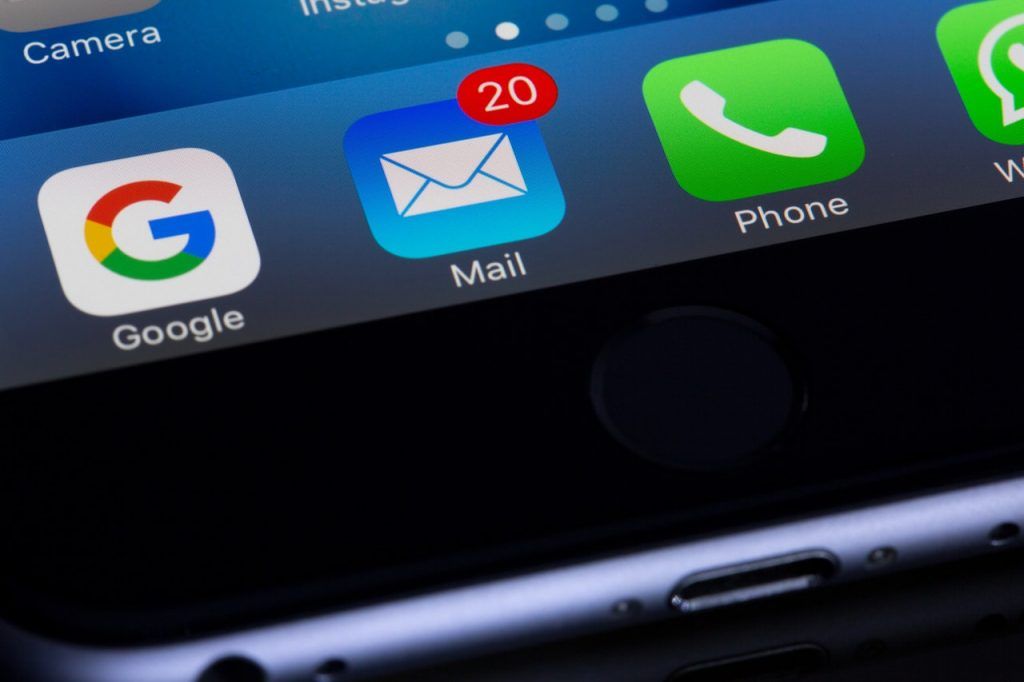 Read More: How to get Netflix gift code for free
3. Third-party sites
If you hate waiting for discount codes, you may want to find free PS4 discount codes online from 3rd party sites or ask for some codes. One suggestion — don't waste your time on codes generator and coupon sites. They're merely trying to make money out of you with paid offers or affiliate links.
Instead, you can turn to forums. Some Reddit users love sharing their PS4 discount codes for free, so it's always a good idea to check if anyone is donating a discount code there.
Note that a discount code has an expiration date, so grab these codes soon. Some of these PS4 codes are for one-time use only, so you can't redeem a code already taken.
Read More: How to earn PSN codes quickly
More efficient ways to save on PS4 games
1. Keep an eye on the store patiently
Like any hobby, gaming will inevitably cost funds, and impatience is the biggest destroyer of funds when it comes to gaming. Many games slash their price tags in half or most just a year or two after their release. You will miss out on the initial wave of gaming enthusiasm, but if you care about getting the best value of a game, this a small trade-off for cheap buys.
Instead of spending hours searching or asking for a valid discount code, you can save a lot of time by just waiting for good sales. Sony always has good sales on the go. With PS5 coming, you can count on an even greater reduction on PS3 and PS4 games or massive discounts on some clearance sales.
2. Join PlayStation Plus Membership at a discounted price
For PS4 users, we all know how much fun could be added with PlayStation Plus, which gets you two free monthly games, online multiplayer, exclusive discounts (double discounts for nearly 200 games). You will spend $50 (but never pay full price for PS+), you are going to get much more in return. Although the annual subscription offers a 30% discount, it's not easy to pull the trigger.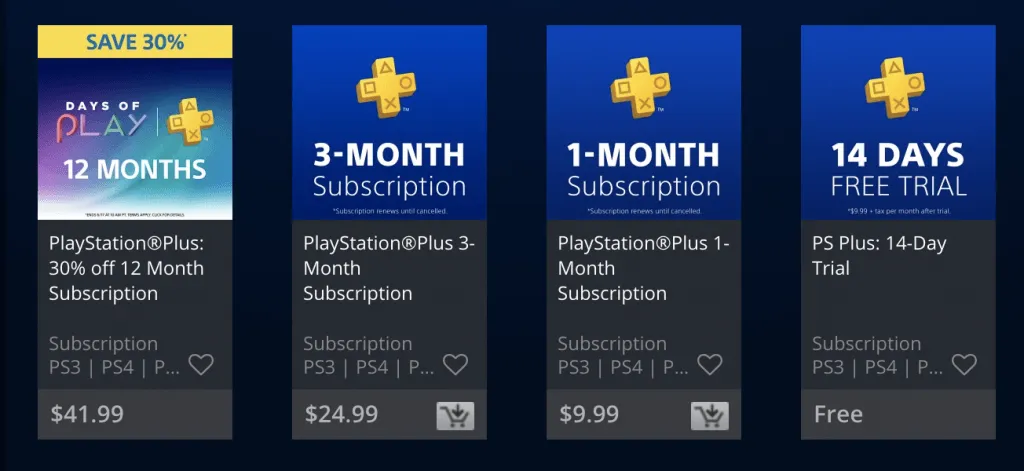 Maybe a few bucks off can make this easier. eBay is now offering a PlayStation Plus 1 Year membership for $32.99.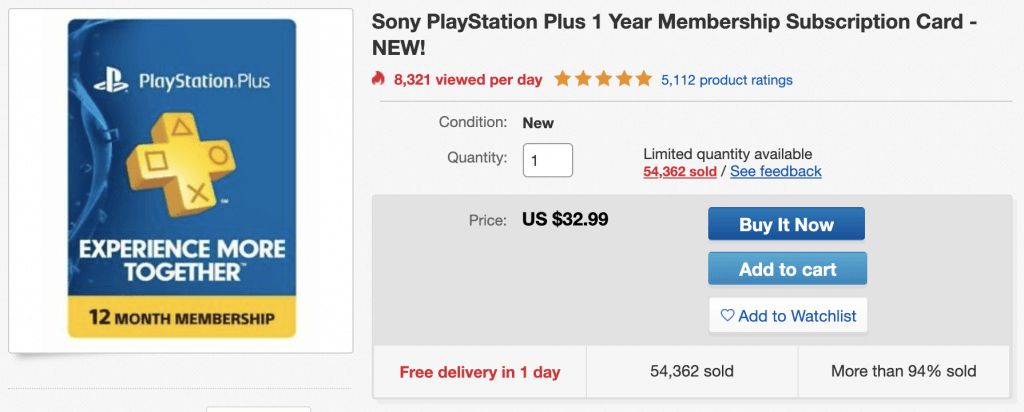 3. Consider using PlayStation credit card
The PSN store will give you a discount if you use their credit card. You earn 5,000 Sony Rewards points as a signup bonus and earn when you use your PlayStation Card. Later on, you can turn your points into rewards, but always redeem for the PSN credit, not for the electronics or games on the reward's site.
In addition, link your PSN account with the SonyReward account. This will give you 1 point for every $1 you spend on games (earn $10 when you spend $1000).
4. Check other games deals websites
If you don't feel like checking the prices regularly yourself, you can always rely on other deals websites, such as Gamestop, Amazon. Some of them will send you price drop alerts. We'll provide some examples, below.
Top 1: Slickdeals
Slickdeals is the place where you can check all the latest PS4 deals. It's different from other coupon websites, which will only show you the discount you've already seen at PlayStation Store.
Instead, Slickdeals will give you the newest deal information on various platforms. It also includes the Target B2G1 sale.
Top 2: PSPrices
PSPrices is a website where you can get access to the lowest price on all platforms, such as BestBuy, NewEgg, Walmart. Keep an eye on PSPrices to get your game at the lowest price ever. That is definitely worth the wait.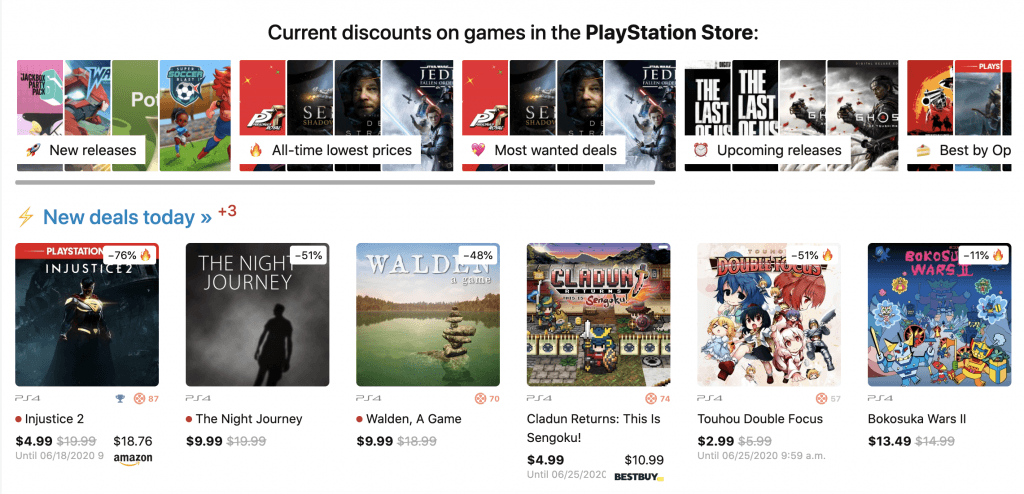 Select the region of your game account to see current discounts. They'll also notify you a price drop when you sign up.
Top 3: Reddit
Reddit PS4 Deals will also give you the latest bargain information on PS4 stores. Some Reddit users even make a list of all discounts for 80+ MC games.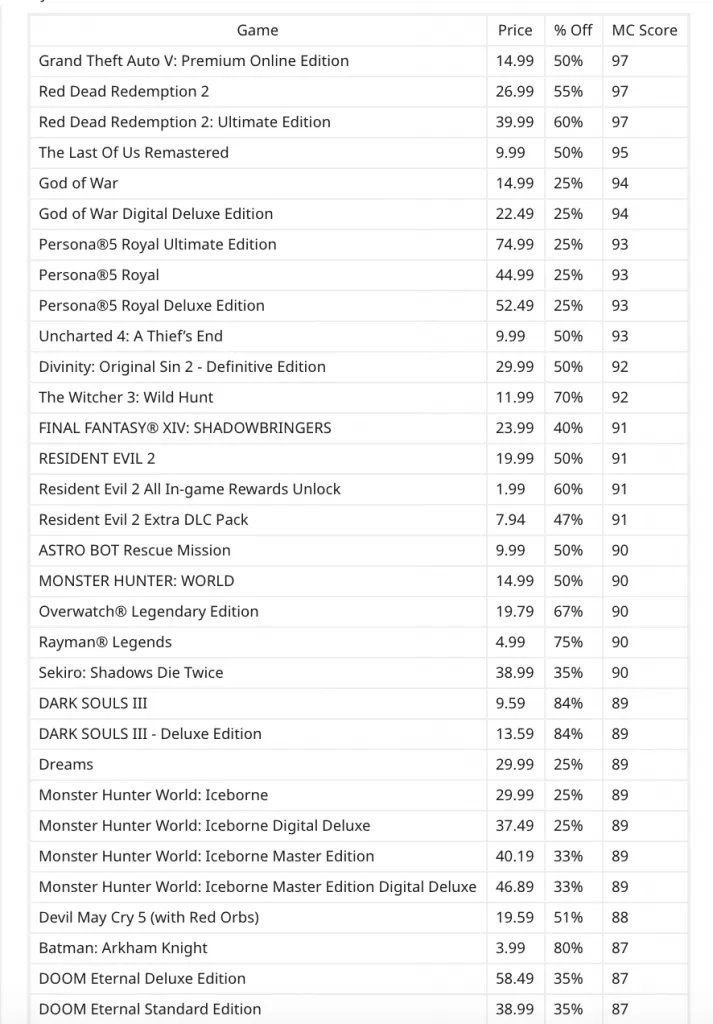 Top 4: PS Deals
PS Deals is also a great place for saving money on games. Their Newest Discounts section will keep you informed with the latest game offers, some of which are free to play. In the Most Wanted and a Top Rated section, you can always know the markdowns of the most popular games easily. If you'd need to check the prices very often yourself, you can get free notifications by selecting Notify when price drops.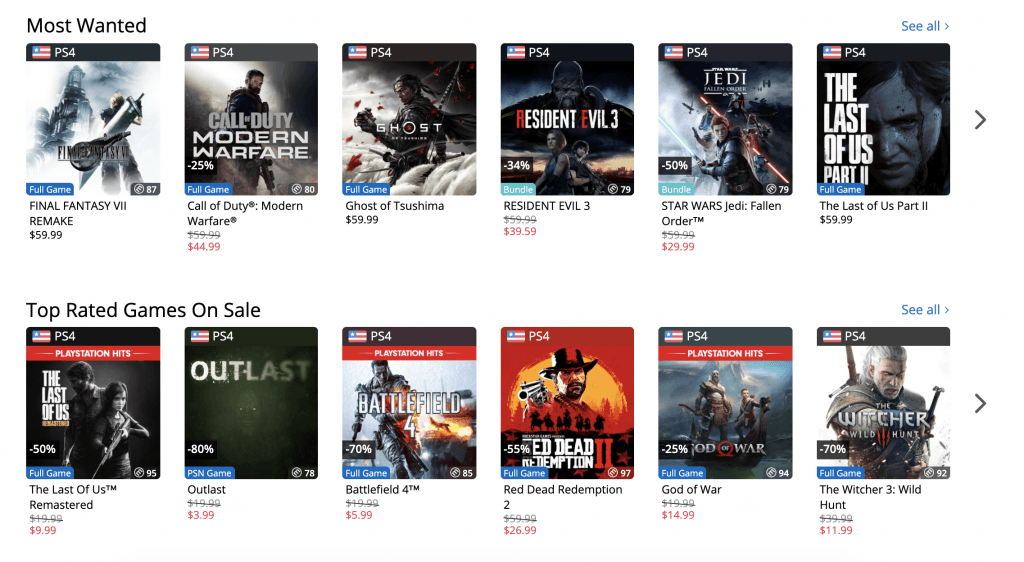 4. Discounted PlayStation giftcards
Discounted gaming gift cards give you up to 5% to 9% off on PlayStation games. So if you don't have a discount code and want to buy a game right now, this will save you a few bucks. Gameflip.com offers discounted gift cards so that you can get a $25 PlayStation Store gift card for $23.25.
Conclusion
PS4 store discount codes are quite hard to get, even when you subscribe to their newsletter. You can get free discount codes through some giveaways, but free discount codes come and go. To save money on your games, it's a good idea to find the best deal and match it with a discounted gift card.