How to Get Paramount Plus Free Trial for 30 Days (2022)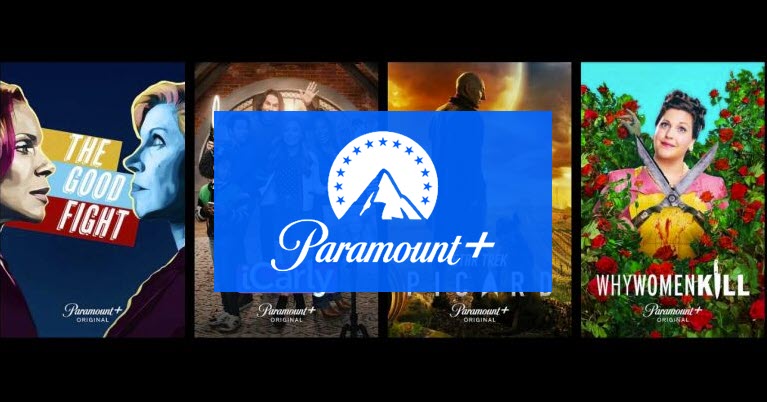 Paramount+ 30-day free trial
Click code STARTREKDAY to claim the offer
Want to watch the latest live sports, news and quality originals? Paramount Plus, formerly known as CBS All Access, is a perfect choice for you. With a wide range of content from CBS, BET, Comedy Central, MTV, Nickelodeon, the Smithsonian Channel and Paramount Pictures, it costs only $9.99 each month for an entire ad-free experience. And we'll show you more hacks to score Paramount Plus completely for free.
Price plans of Paramount Plus
As most streaming services, Paramount Plus has two pricing options that caters to different needs.
If you're outside of the United States, use a streaming VPN like NordVPN or Surfshark to access all the content on Paramount Plus easily and safely.
Essential ($4.99/month or $49.99/year) – Stream episodes, movies & originals on demand with ads; No local, Live CBS channel
Premium ($9.99/month or $99.99/year) – Full access to all exclusive content without ads, including your local, live CBS channel.
Regardless of which plan you choose, try to follow the simple tricks below to save on your subscription.
You may also like: Philo 14-day free trial – streaming service only $25/month
7 ways to get Paramount Plus for free or cheaper
You can try Paramount Plus for free prior to the subscription. Instead of introducing the common 7-day trial which you can easily found on the website, here are the real saving hacks.
Method 1 – Sign up for 30-day free trial
Any new users of Paramount+ now enjoy a 7-day free trial. But with a special coupon code, you can extend the free trial to 30 days. Here are the steps:
1. Go to the Paramount hompeage and sign up for a new account.
2. Choose a subscription plan you prefer, and enter necessary information.

4. Now you should see the trial offer is 1-month free.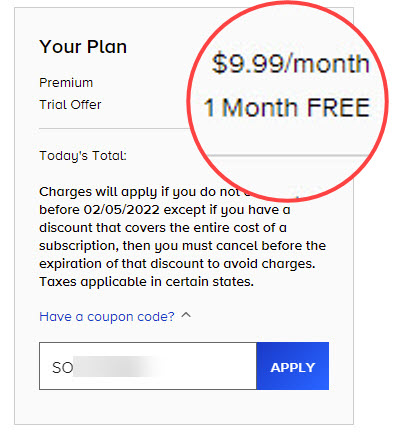 Alternatively you can use a powerful coupon finder like Coupert to hunt for the special coupon automatically. On the Paramount Plus payment page, click Have a coupon code on the right pane, and you should uncover all the available coupon codes offered by Coupert.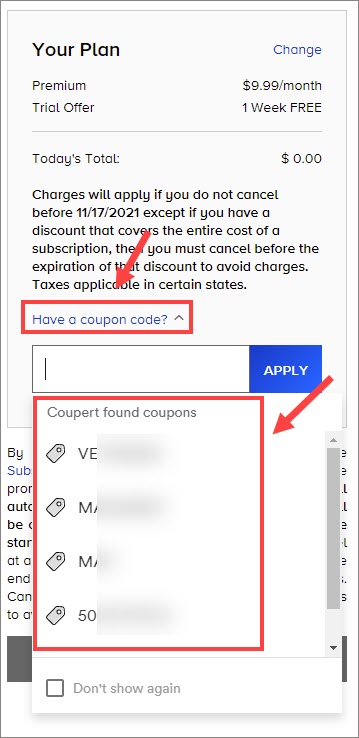 Bonus tips: Coupert also gives you 540 cashback points for subscribing to Paramount Plus. 100 Gold is worth $1. After accumulating $10 worth of points, you can cash out to PayPal.
Your Paramount Plus free journey of 30 days starts now. You can use different emails and different credit card to gain the free trials multiple times, but we don't recommend doing so as it could put your account at the risk of being blocked.
Method 2 – Grab student discount
Paramount Plus has huge discounts for students. If you're enrolled in an accredited college or university, verify your student credentials and you can easily save 25% off your streaming subscription. That's as low as $3.74 each month.
Method 3 – Claim one-year Paramount+ Essential

Starting from November 9 2021, any active T-Mobile or Sprint postpaid customers can claim a year of Paramount+ Essential monthly plan for free. You should visit the promotion page and enter your T-Mobile or Sprint phone number to request a coupon code. Once done, you can redeem it on Paramount Plus to enjoy the subscription freely for one year!
Method 4 – Get the special Amazon Prime offer
If you're wondering what comes next after you enjoyed the newcomer perk, don't miss out on the special & fantastic offer for Amazon Prime Day! Prime members can add Paramount Plus at 99 cents/month for two months. Besides, the 99-cent subscription deal covers great channels such as AMC+ and Disney+, which makes it worth checking out.
Read more: 4 Ways To Get Amazon Prime For Free
Method 5 – Score free Paramount Plus with Xbox Game Pass
Starting on Mar 23, 2022, Xbox Game Pass Ultimate members can score one month of Paramount Plus for free via the Perks gallery. While enjoying Halo, the exciting video game, you can also get the sci-fi adventure further through the TV series.
Method 6 – Earn cashback
To get the most bang for your buck, you should always earn some cashback while shopping online. By taking a few extra clicks, you'll receive a percentage of your purchase price back. And the rebate from streaming services like Paramount Plus can be amazing.
Extrabux is one of the best rebate services that offers up to 30% cashback at 10,000+ participating stores. To get started:
Sign up at Extrabux to grab $20 welcome bonus.

Go to the Paramount+ page at Extrabux.
Click Start Shopping to visit the Paramount+ website.

Place your subscription order as normal. Once done, the cashback will be added to your account within 7 days. To withdraw the cash, click the profile icon at the top right corner and click Balance > Request a Payment.


Method 7 – Buy discounted gift cards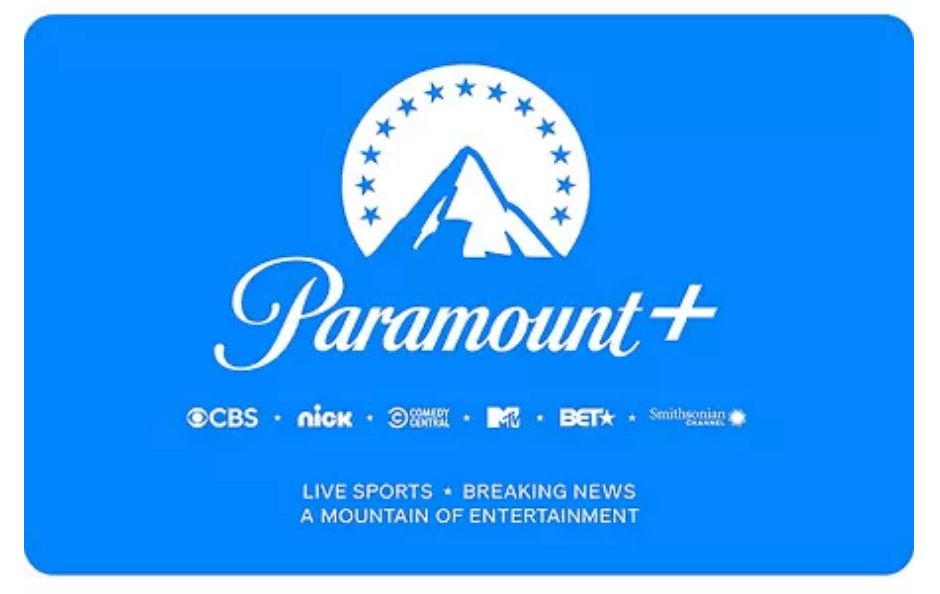 If you're paying for the Paramount Plus subscription with a gift card, you can search for a discount to save. After our comparison, the best place to buy Paramount Plus gift cards now would be Sam's Club, where you can get around 5% off any card value.
To find cheap gift cards for branded merchants, you can take a look at reputable third-party resellers such as CardCash and Raise instead of big online stores like Amazon, which don't frequently give discounts.
---
So this is how you can get Paramount Plus for free, or at least for a few dollars off. There is a ton of active Paramount Plus discount codes and generous offers to help you stay on budget. If you have any questions or suggestions, please feel free to leave a comment below.