How to get Papa Murphy's coupons? | Aug 2020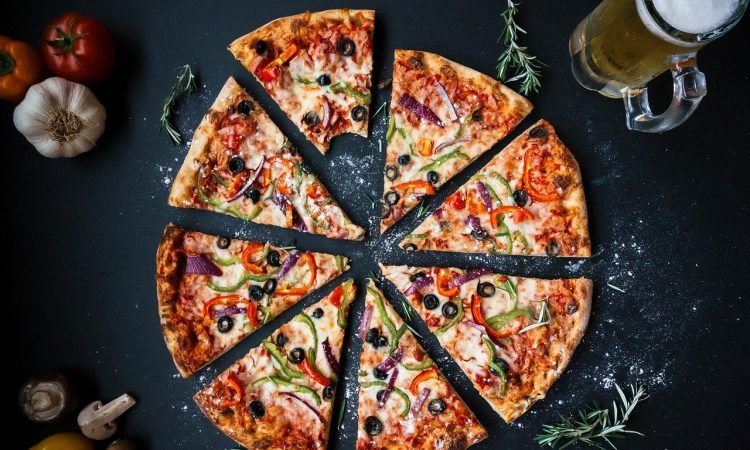 Enjoy hot, hearth-baked pizza, fresh from your own oven? You would love take-and-bake pizzas at Papa Murphy's! Papa Murphy's offers unbaked pizzas in different flavors and at a great price. In this post, we will guide you through how to find the best Papa Murphy's discounts and get tasty pizzas at the lowest price possible.
How do I get Papa Murphy's discounts
Method 1 – Get a valid coupon code from coupon websites
While most retailers will promote coupon codes on their site to encourage purchases, these are not the best deals. So instead, to get the most money-saving coupon code, you'll need to do it by yourself.
You can run a quick Google search to see if there are any coupon offers available. Or you can go straight to DE Coupons for the best Papa Murphy's coupons and deals. At DE Coupons, our goal is to provide only valid coupons for you.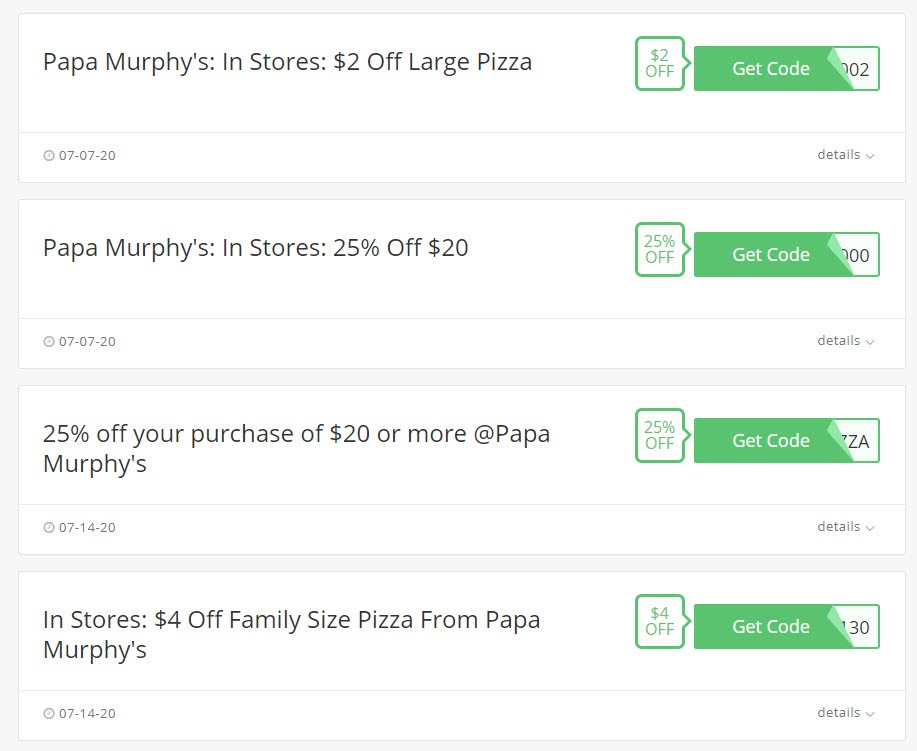 Note: Ensure you've entered the coupon code and your purchase meets all restrictions, such as minimum spend, regional-use, new customers only, etc. And also be sure to confirm any coupon has been applied before you complete your purchase.
Method 2 – Sign up Papa Murphy's and get extra discounts
To get the latest Papa Murphy's discount info, make sure to sign up for the Papa Murphy's Dinner Circle Club. Once you create your own account, you'll start receiving coupons and information about special promotions.
Papa Murphy's will send you text messages or emails to inform you when there are new promotions on specialty or seasonal pizzas.
Method 3 – Check Papa Murphy's everyday specials
Papa Murphy's Pizza has everyday specials at some locations. If you are looking for more ways to save at Papa Murphy's on other days of the week, start from the Papa Murphy's home page, click View Menus, select your location, then click Order> Classics & Specials.
If it's Tuesday, do check the Papa Murphy's Tuesday sale! Every Tuesday, Papa Murphy's has large pizzas for $10, or $12 in some markets. For any topping on your pizza, all just for $12 for a large take-and-bake pizza .
How to redeem a Papa Murphy's coupon code
Select items for your meal, and add it to the shopping cart.
Choose the time and location to pick up the order from.
Proceed to checkout.
Under Coupon Code, enter the code you get, then click Apply Coupon Code.

Hopefully, this post helped. If you have any questions or suggestions, please leave a comment below.
Tags :
Grocery