Best Way to Get NFL Game Pass 7-Day Free Trial – December 2023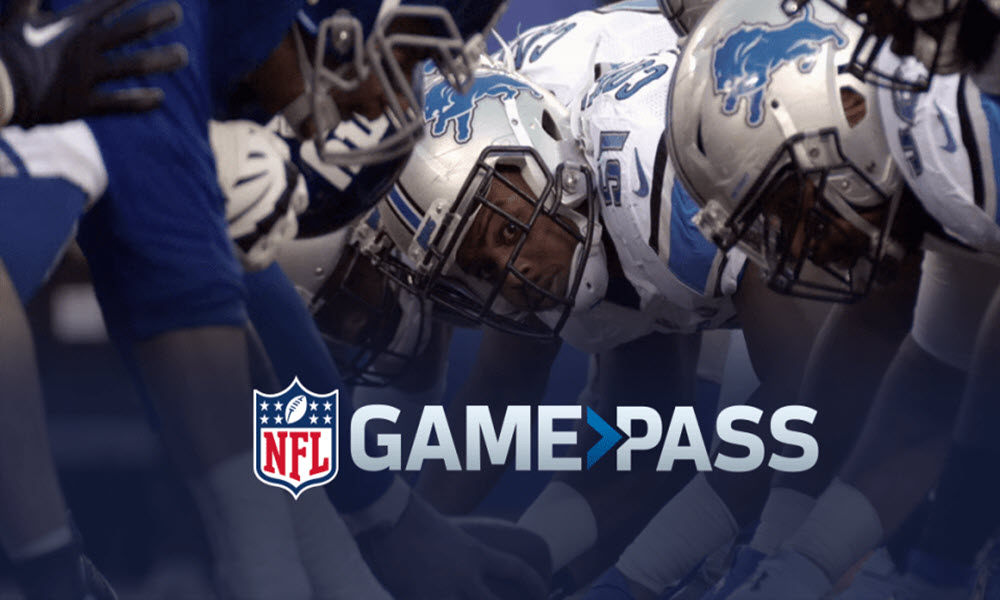 NFL Game Pass & NFL Plus free trial
If you're a big fan of NFL games and don't want to miss out on any exciting moments during the preseaon or regular season, you should definitely get a NFL Game Pass (or known as NFL+ in the U.S.). This gives you full access to the NFL games with no ads and replays whenever you want at only $9.99/month. Not ready to pay for the subscription yet? In this post, you'll learn how to get the NFL Game Pass free trial, and everything from its pricing plans to all the simple tricks to get it free or cheaper.
How much is NFL Game Pass?
NFL Game Pass is the NFL's on-demand online streaming service. In the United State, NFL Game Pass has transitioned to NFL+ Premium with the same features. It allows football fans to watch replays of all the NFL games, both in and out of market, and even supports live audio streams. What's greater is that you can choose different playback modes including full and condensed. It costs $9.99 monthly or $99.99 for an entire season.
If you're outside of the U.S., you could get International Game Pass. It offers live coverage of every regular-season and playoff game. If you're unable to access it, use a VPN to bypass the regional limitations.
The price of NFL International Game Pass varies depending on your locations, and regions like India, Indonesia, Malaysia and Pakistan may offer a lower price. With the help of a VPN, you can change the IP address to score the best discounts with ease!
3 ways to watch on NFL Game Pass for free or cheaper
With various features offered, NFL Game Pass is absolutely worth it. And more importantly, you can score a free trial to keep up with your favorite teams easily.
Method 1 – Claim the NFL Game Pass free trial
Before you decide to pay for the NFL Game Pass, simply take advantage of the free trial to test drive. To claim the deal, just visit NFL.com and click Start 7-Day Free Trial. After signing into your account and entering your payment details, you're good to go.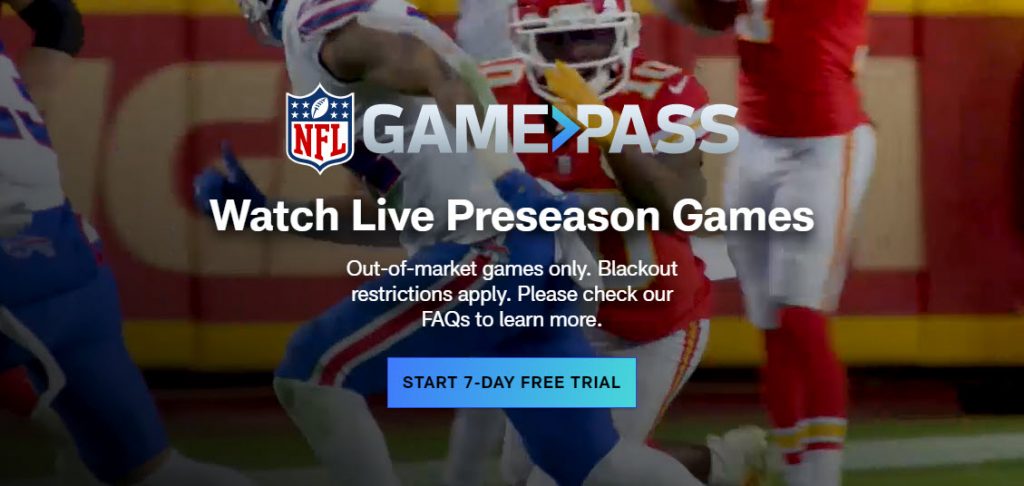 How to cancel the subscription
If you don't want to keep the subscription, don't forget to cancel it before the trial ends. You could follow the steps below. Otherwise, the subscription will be renewed automatically.
Log in at the NFL.com.
Click your profile icon at the top right corner.
Click Cancel Subscription under the My Subscriptions tab.
---
Method 2 – Use an NFL Game Pass promo code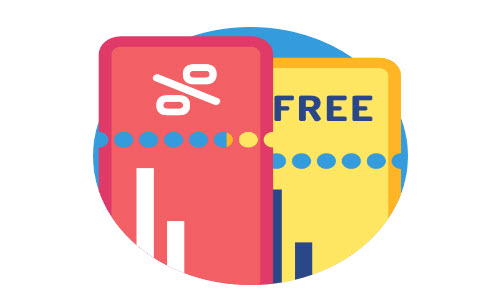 Using a promo code can save you a few dollars off. If you've been sick of searching for a valid NFL Game Pass promo code everywhere, take a look at our NFL Game Pass coupon page, or install Coupert, a free browser extension that automatically applies the best discounts for you.
Here is how it works:
Add Coupert to your browser.

Open the NFL Game Pass homepage. On the right corner of your browser, click the Coupert icon and you should see all the working promo codes.
On the check out page, Coupert will apply the promo code that gives you the best savings automatically.

It's worth mentioning that NFL provides 25% off discounts on the NFL Game Pass Pro/Essential for military, nurses and first responders. To claim the offer, you need to verify your status. Once done, you'll receive a unique promo code that can be used for your subscription.
---
Method 3 – Earn 10% cashback
If the NFL Game Pass promo code doesn't work for you, you can still earn cash back each time you shop online. Among a lot of emerging rebate websites around the Internet, Extrabux has the best rate: 10% cashback for your NFL Game Pass purchase. Here is how to get started:
Sign up at Extrabux with an email and password, and you'll enjoy a $20 welcome bonus.
Go to the NFL Game Pass page at Extrabux.
By clicking Start Shopping, you'll be redirected to the official NFL Game Pass homepage. After you place an order successfully, the cashback will be added to your Extrabux account within 1 – 7 days.

To withdraw the cash, click the profile icon at the top right corner and click Balance > Request a Payment.


Conclusion
The only way you can get NFL Game Pass for free is through the free trial. But even if you're not eligible for the offer as an existing user, you can use an NFL Game Pass promo code or try a rebate service to save money.
Hopefully you enjoyed this post. If you have any questions or suggestions, please feel free to leave your comment below.