Netflix student discount? No, but there are other ways to save.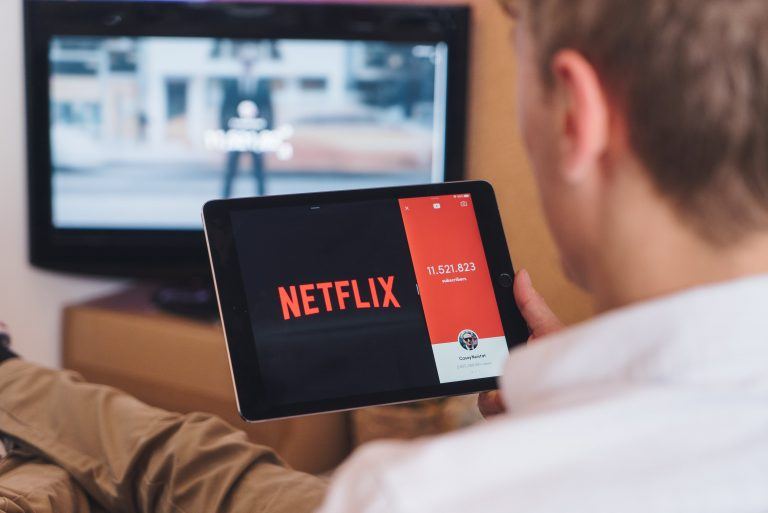 One of the best ways to stay sane during the lockdown is to binge on Netflix. But if you're not currently working because of the virus, the fees may be a bit steep for you.
Don't worry, you're not alone. Millions of people are now looking for cheaper ways to get their TV binge on.
One of the first questions most people in this situation ask is, "does Netflix offer students a special discount?" And unfortunately, the answer is a big NO.
But that doesn't mean you have to pay full price, or do without altogether. There are plenty of other ways to skin this particular metaphorical cat. Read on to learn about the 3 most effective.

How to get cheap Netflix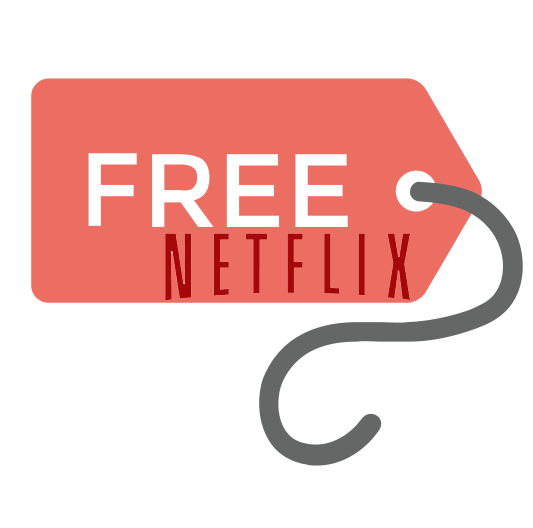 The free Netflix trial is the one nobody will miss out, however, you may miss its additional free trials…
Method 1. Sign up for a 30-day unlimited free Netflix trial
You can't get much cheaper than free! And when you sign up for a Netflix trial, free is exactly what you get. Only for a month, but that's better than nothing! (Although, having said that, there's a trick you can try to get multiple free trials. That's discussed later in this article.) All you need is an email address that hasn't been registered yet.
Go to Netflix.com. Enter your email address and click TRY 30 DAYS FREE.

Select SEE THE PLANS.

Since it's free, you can chooseabsolutely go Premium. Then click Continue.

Now you'll need to create your account by entering an email address that has never been linked to any Netflix account. Then set your password.

Choose your payment method. TIP: If you've registered with Netflix before, use a different payment method this time, otherwise Netflix may detect that it's the same user.

Enter your name and billing information, then select START MEMBERSHIP.
Note: Free trial availability and duration may vary by region.
TIP: You may be able to get multiple free trials
If you cancel your Netflix membership before 30-day free tria; period elapses, Netflix will send you an email with another free trial offer, saying "We miss you. Try us again for free." This gives you another free month.
However, it generally takes several months for Netflix to send this email. While you're waiting, maybe consider one of the other options below:
Can't get a free Netflix trial in your country?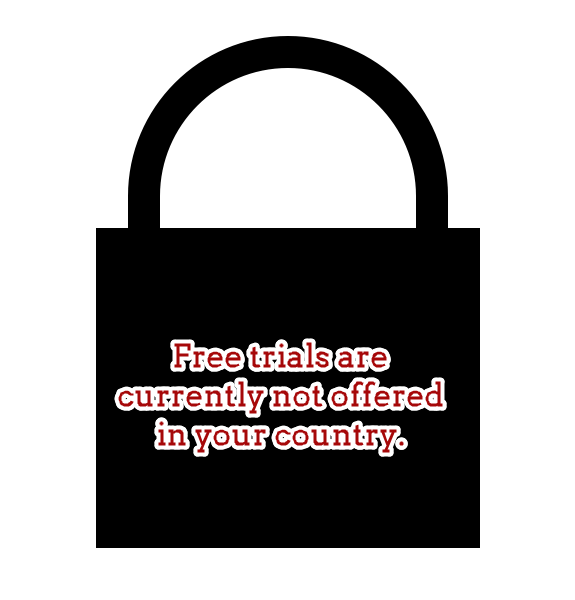 Sadly, Netflix has canceled free trials for new subscribers in several Latin American, Caribbean and European countries and South Africa countries.
Those affected by the policy change are the United Kingdom, Spain, Canada, Argentina, Bolivia, Chile, Colombia etc. Recently, it even killed off the free trial in Australia and replaced it with a discount plan.
However, don't be upset if Netflix free trial is not available in your country. VPN (Virtual Private Network) could help you unblock Netflix free trial by tricking your laptop or mobile device into thinking it's in another location.
If you need a VPN perfect for streaming Netflix and games with low latency at a reasonable price, we recommend Nord VPN. Nord is now offering an official discount coupon that takes 83% off their regular subscription, dropping the price down to lower than $3.49 per month.
Method 2. Share with your family and friends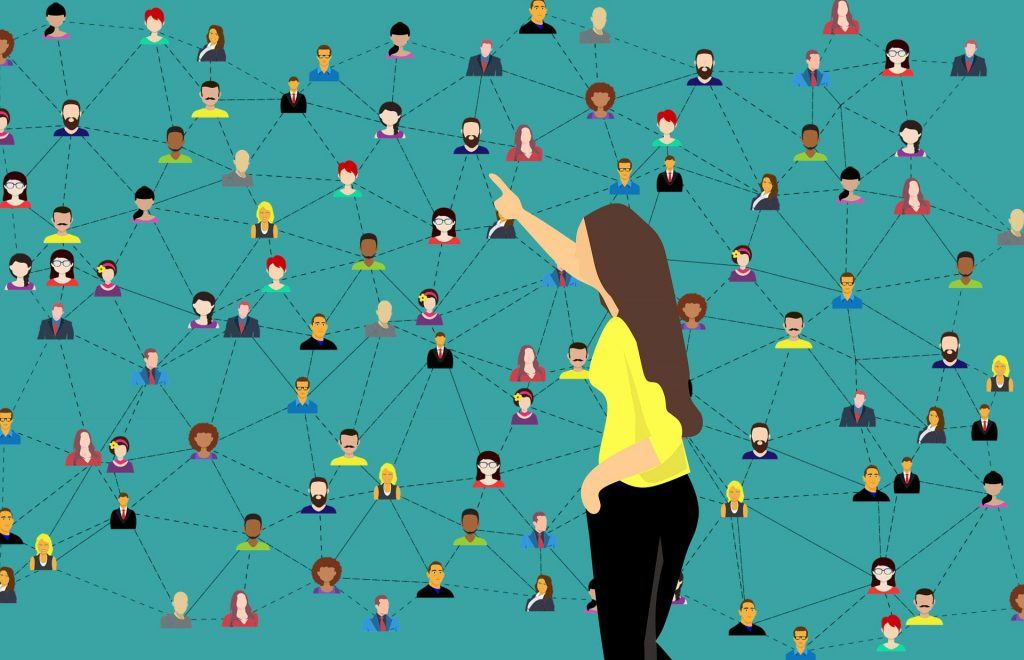 Netflix may not offer a student discount, but they do allow you to use your parents' account. (And you can probably also get away with sharing a friend's account.) Netflix allows up to five individual profiles within a single Netflix account.
Although Netflix allows 5 profiles per account, that doesn't mean you can stream Netflix simultaneously on 5 devices.
| | | |
| --- | --- | --- |
| Plan Options | Price | Screens |
| Basic plan | $8.99 | 1 |
| Standard plan | $12.99 | 2 |
| Premium plan | $15.99 | 4 |
So if you're on the basic plan with a family member or friends, you may need to watch Netflix at different times of the day.
Is Netflix password sharing legal?
We all know how popular Netflix passwords sharing is, and heard about the story of the sharing craze. 23+ year old college grads have a good job, and still share an account with their parents, their former roommate's parents, or their ex. But is it legal?
"The Netflix service and any content viewed through the service are for your personal and non-commercial use only and may not be shared with individuals beyond your household."
Netflix once said it was probably OK for students to share the same plan, expecting them to pay for their own accounts once they're out in the workforce.
Greg Peters, chief product officer at Netflix, said in an interview:
"We'd really rather that college students pay for their own subscriptions, but we know they won't, so we've put up with them freeloading. But now you're a grown up and it's time to pay up."
Our advice is to try to stick to the one household rule if possible, but don't worry too much if you're sharing with someone beyond your household.
Method 3. Take advantage of special promotions
Some companies offer special promotions if you place an order on them.
The wireless company T-Mobile has a program called Netflix on Us that will pay for you Netflix bills if you have two or more lines. They will cover your Netflix Basic or Standard plan depending on what plan you purchase.
For more Netflix on Us details, you can check T-Mobile Support for Netflix.
Save money by getting a discount Netflix gift card. The leading gift card companies include Raise, Gift Card Granny, Cardpool, CardCash and Gift Card Spread etc. However, they offer different discounts on the same product.

For Netflix, the discount may vary daily, so it's better to have a quick check on these gift card websites before ordering.
Most Netflix promo codes and coupons just won't work. Tons of coupons websites claim that you can get 6 months for free or sneakily give the free trial after signing up, which makes no sense at all. They are trying to make money on you by giving the discount that never exists.
Obviously these are just some examples. Different specials pop up all the time, so keep your eyes peeled.
NOTE: Network provider Verizon once worked with Netflix to offer a whole-year plan for Gigabit Connection Internet packages, which saves you $190 a year. However, they have recently switched to Disney+ on us for 12 months promotion.
Choose a cheaper competitor
More affordable alternative you may like if you have a tight budget:
Hulu Plans at $5.99, or Get Hulu, Disney+, and ESPN+ for $12.99 watching HBO, SHOWTIME, CINEMAX and STARZ all in one place.
Conclusion
As a student, it's a bummer when you can't grab a Netflix student discount. However, there're many ways to get a cheaper Netflix. Free Netflix trial is probably the most budern-free choice to binge on TV during such a difficult time, and you may be able to get several free trials if you cancel. Share with your family members or choose a cheapper competitor if you're still waiting for another free trial.