How to Get HelloFresh Student Discount | 2023 Updated
HelloFresh is one of the most popular meal kit delivery services on the market that delivers step-by-step recipes and fresh, pre-portioned ingredients right to customers' doors. It saves you time by allowing you to skip meal planning and grocery shopping. Additionally, both seasoned cooks and learners starting from scratch will love the ease of cooking a meal that fits a family's needs.
Having known the pros of HelloFresh, you probably would wish to score a big discount on your boxes. Actually, it's effortless when you're a student. To know more, check out the details below.
How to get HelloFresh discounts as a student
Just like most of the brands offering new customers freebies, HelloFresh gives newcomers 16 free meals. Plus, you'll enjoy free shipping for your first order and receive 3 surprise gifts. The offer is based on a total discount of approximately $154 applied over a 7-week period for a two-person, four-recipe subscription. This really saves you a lot while making it easier for you to cook great tasty meals at home.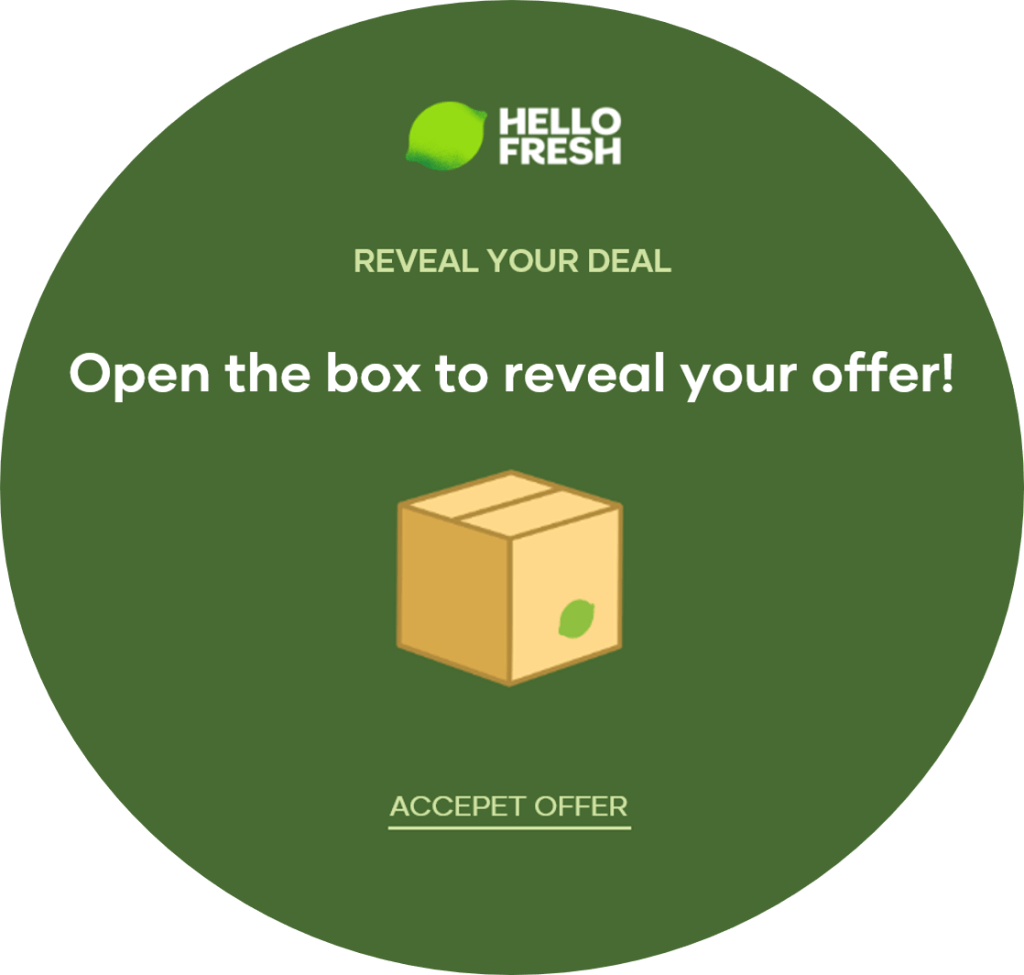 While for current students in the U.S. (excluding HI & AK), you can claim exclusive offers. There's a long history of brands or retailers giving discounts to specific targeted user groups, like students. HelloFresh is now offering students exclusive discounts of 15% every box for 12 months! To avail the discount, all you have to do is verify your student's profile through UNiDAYS by following the on-screen instructions. Once your student status is successfully verified, you should be able to receive a verification message in your mailbox.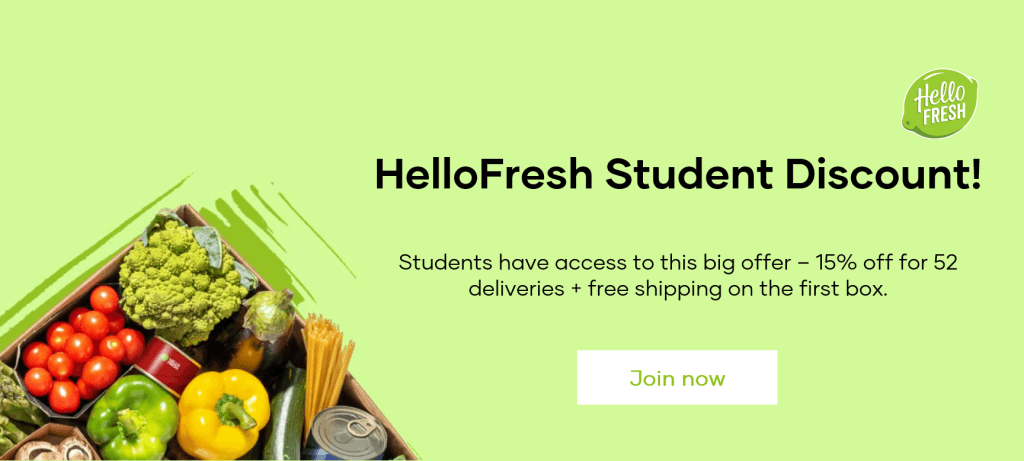 You'll also want to know…
Money doesn't come easy, especially for students. We even sometimes hear whining and moaning about student loan debt. Therefore, when it comes to money-saving tips, you won't miss them out.
Before choosing your menu, head to the HelloFresh coupon page to check if there are any deals on certain meal kits. Then pick the one that suits your taste, and Voilà!