How to Get Free Twitch Bits (2023)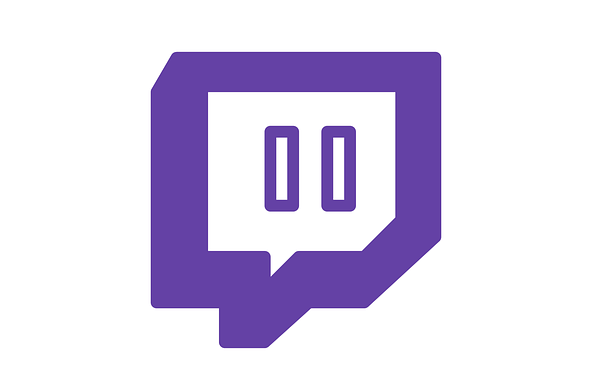 You might already know that there're 4 ways to support your favorite streamers on Twitch: tired subscriptions, Twitch prime subscription, real-money donations, and using Bits to Cheer.
While everyone wants to see their favorite streamers succeed, not everyone can support in monetary ways. If you don't feel like spending real money on Twitch, you may be interested in getting free bits.
What are Bits on Twitch
Bits (also called cheers) are a form of virtual currency that you can use to support content creators on Twitch. It's Twitch's official donation system. Unlike sending cash to streamers directly, the process of using Twitch is a little more complicated.
Bits are available only for Twitch affiliates and partners. You can use bits to trigger special audio and visual alerts onscreen within a Twitch stream's chatbox. When you use bits on a channel, you earn special badges alongside your names in the stream's chat, and the streamer you support will earn $1 for every 100 Bit you used to cheer.
Generally, you can purchase bits via Amazon Payments and PayPal. But the good news is there're also ways to get bits free of charge!
Here in this post, we'll show you 2 methods to land you some freebies! Read on and find out what they are…
1. Complete Survey on Twitch RPG
Twitch has a survey system called TwitchRPG page (Twitch Research Power Group) through which Twitch can present users questions about the platform, and improve the overall user experience with feedback. This is the place to go if you want to take small and quick surveys for twitch. After you completed a survey, you get bits on your twitch account as payment.

You might be rewarded with 500 bits, sometimes less, sometimes more, depending on the type of survey you receive. You can see how many bits you will receive for surveying before you start.
To claim free bits through this, follow the instructions below:
Visit the TwitchRPG page and sign up for it.

You'll need to fill in a questionnaire and confirm your email address to become an official member of Twitch RPG.
Sign in to TwitchRPG and take surveys to earn bits!
If unfortunately, you don't see any surveys, don't worry. You'll get emails when there's any available to complete.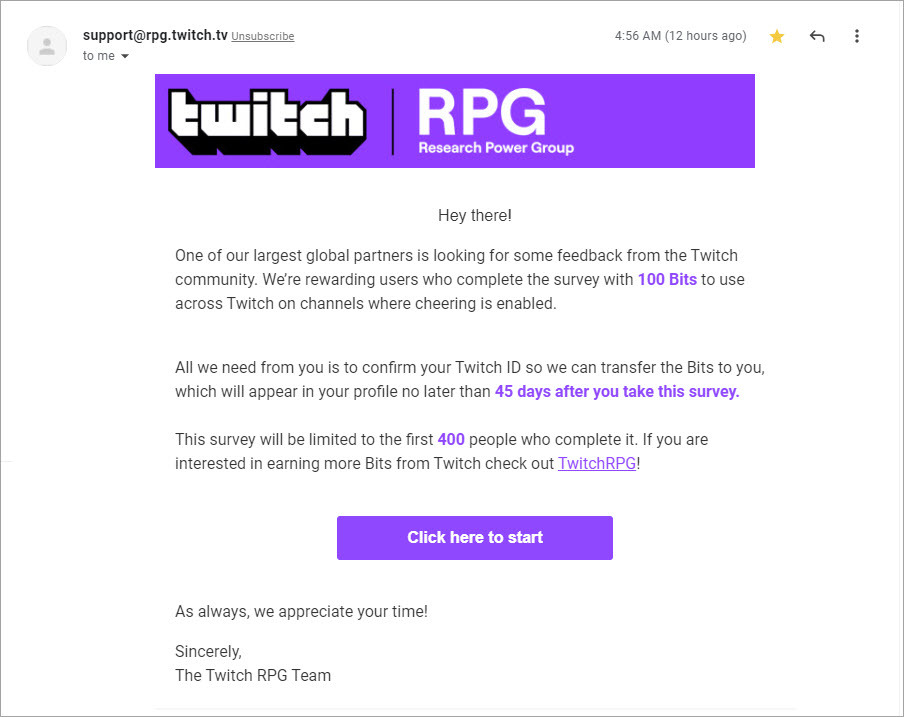 2. Watch Ads on Twitch
UPDATE: Twitch has removed the Ads for Bits feature at June 2021. Instead, Twitch is adding Multiplayer Ads feature which allow you to vote in polls and reward Bits to your favorite creators.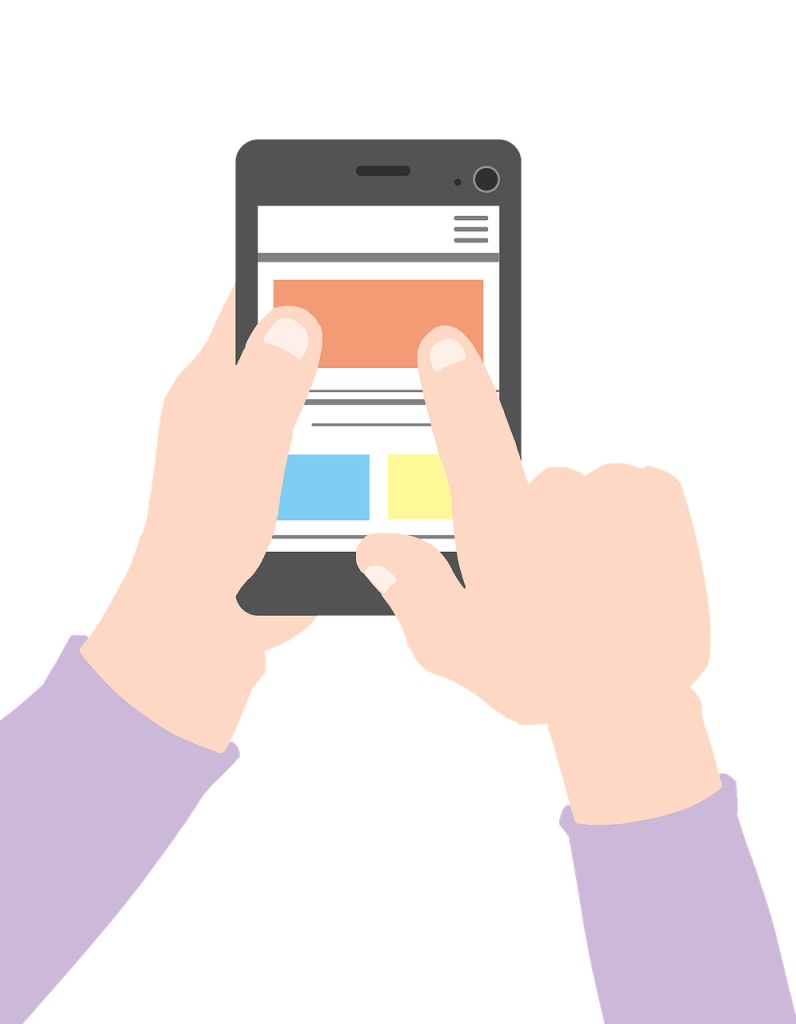 Another way to earn free bits is by watching ads on Twitch. But depending on where you live, you may not have the option to earn Bits from this. This is because advertisers will choose which area their Ads are shown and exclude certain locations. In this case, you might find the Watch Ads button grayed out.
To collect bits through watching ads, you need to find the Get Bits button after you enter a channel you followed. Click the button and you'll be prompted "Get 5 or more bits by watching short ads".
Each ad will take 30 seconds to watch. In most cases, you'll be rewarded with earn around 5 or 10 free Bits, but some ads can reward between 50 and 100 Bits. You can view ads on both desktop and mobile devices. Just make sure you disable any Ad-blocking software or extensions.
3. Multiplayer Ads
Multiplayer Ads are currently in closed beta and will be available in December, 2021 for both iOS and Android users. To enjoy this feature, you'll need to update to the latest version of the Twitch app.
It's a new way to support your favorite creator. When a creator runs a Multiplayer Ad on the channel, you will watch the same ad at the same time with other viewers. Next, you will be able to vote in a real-time poll. If you participate in the poll that follows the ad, the creator will receive Bits as a rewards from Twitch and you can unlock a special celebration.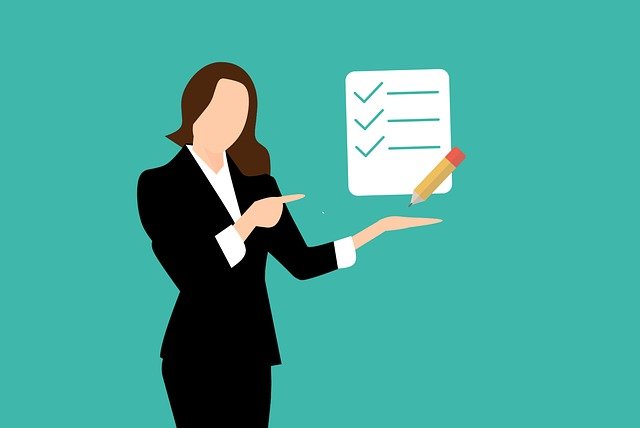 How to Use Bits
To use the Bits and support your favorite streamers, you can simply type "cheer" in chat followed by the number of Bits you'd like to donate, for example, cheer1000.
You can also customize your emote. Just click the Bits icon in the chat entry window. Next, select the Cheermote you wish to use: the original gem Cheermotes, custom Partner Cheermote, or one of several Cheermotes based on popular global emotes. After selecting the emote you'd like to cheer with, select the number of Bits you want to use from the menu.
Hopefully, this post helped you gain some free bits on Twitch! Feel free to leave a comment below if you have any questions or suggestions.