5 Ways to Get Free Robux on Phone Easily – 2023 Hacks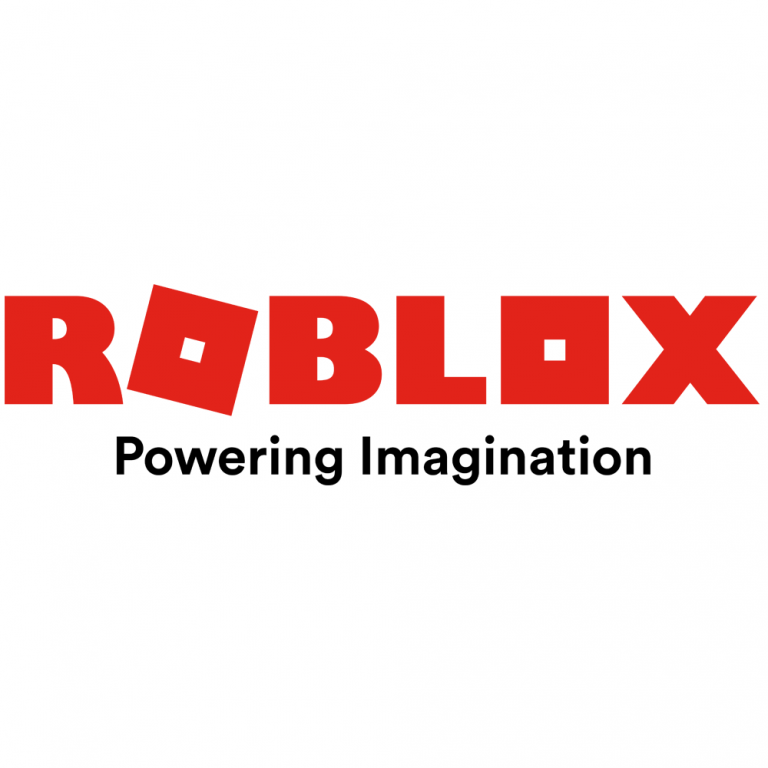 Roblox is on mobile devices as well, which means you can play your favorite game outdoors with your phone or iPad. And as Google Play Store became available on Chromebooks, you can now install and play Roblox on your school laptop. Aside from that, it might be even easier to get free Robux on mobile devices than on computers.
Officially, Roblox says players won't get any free Robux. But there're some alternatives to do so. In this article, we'll show you how to get free Robux on your phone, iPad or Chromebook.
How to get free Robux on phone, iPad or Chromebook
Follow our guide to get free Robux on your mobile devices. Note that these methods might cost you some time or money, and you might come across some of them that you already know.
If you have other tricks to share, feel free to leave a comment down below and we'll update the post.
1. Get Legit Robux with Microsoft Rewards
Microsoft has just launched Microsoft Rewards, a free program where you can get Robux by completing simple tasks such as doing quizzes and trying browser add-ons. And the craziest thing is, you can even get points by just searching on Bing.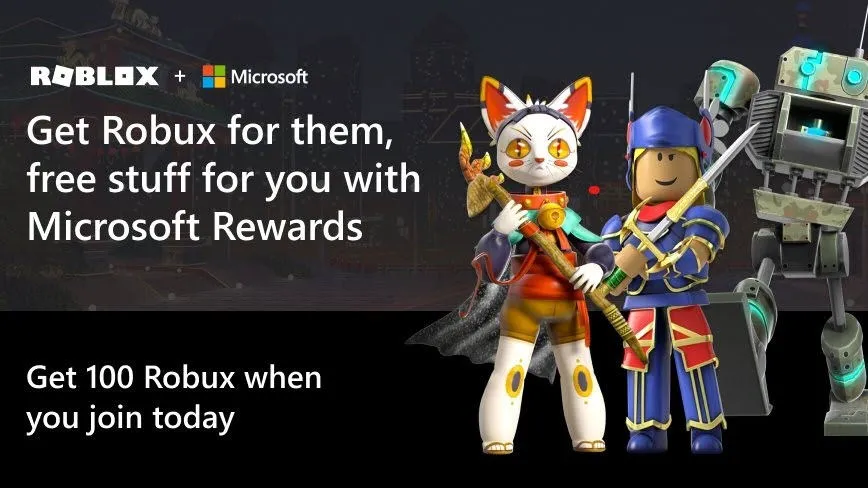 Get free Robux with Microsoft
Besides Robux, you can redeem points for gift cards (Hulu, Starbucks, etc.), Xbox Game Pass and more. The tasks are so easy that you'll get a couple digits of points in your account even without you knowing. And the most important thing is, it's 100% legit.
And here's how much Robux you can get with points in Microsoft Rewards:
1,500 points = 100 Robux
3,000 points = 200 Robux
6,000 points = 400 Robux
12,000 points = 800 Robux
16,000 points = 1,000 Robux
The Roblox promotion of Microsoft Rewards is only available to U.S. players. But global prizes also include Xbox Gift Card, Surface and XGPU.
2. Claim Robux every month with Roblox Premium
Roblox Premium comes with many benefits, and free Robux is one of them. So basically, you're getting the Premium benefits almost for free. Once you join Premium, you can put it into good use and get more exclusives and free Robux.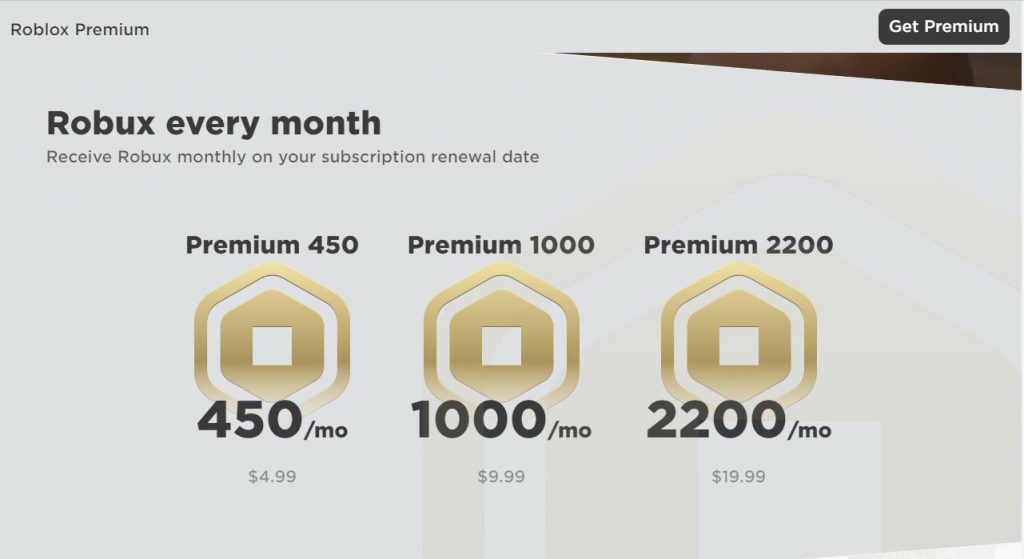 And here're the available Roblox Premium plans:
Basic: $4.99/m (Monthly 450 Robux reward)
Medium: $9.99/m (Monthly 1000 Robux reward)
Elite: $19.99 (Monthly 2200 Robux reward)
3. Earn Robux by completing tasks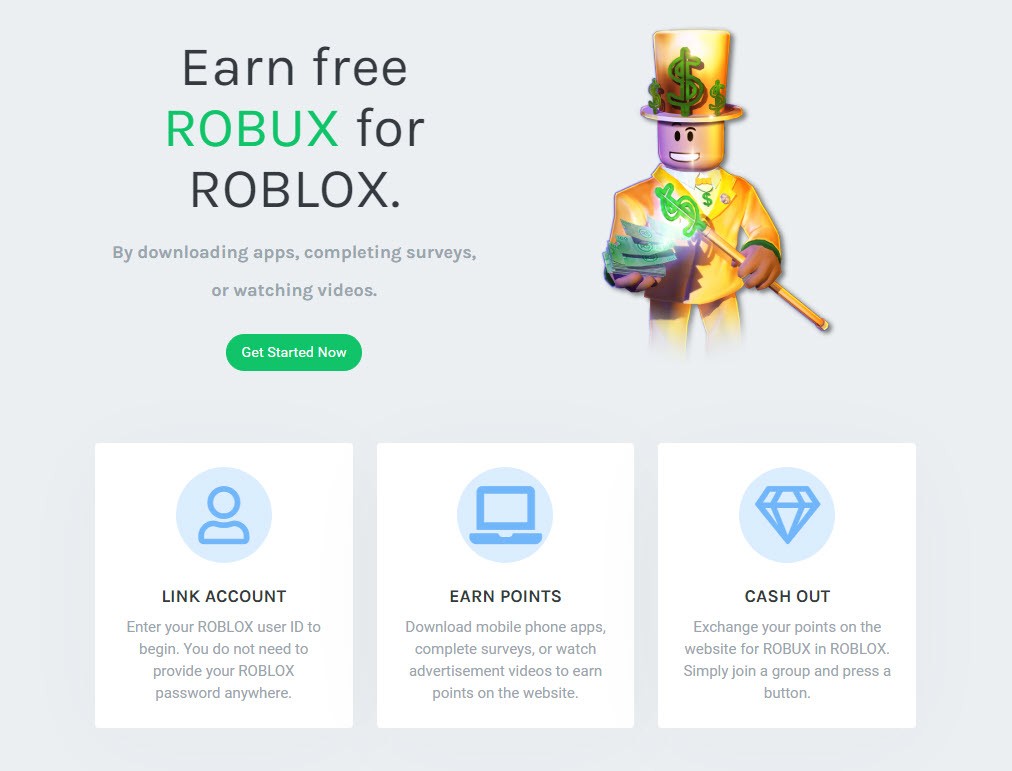 While in-game, you might have noticed some robots would claim that some websites reward Robux. Well, websites like these do exist, but only a handful of them are legitimate. These sites pay you Robux after you complete certain tasks like doing surveys and downloading apps. If you're interested in trading some of your time for Robux, you can give these websites a shot.
Here're some survey for Robux websites you can start with:
This might be the quickest way to get Robux without extra cost. All you need is to spend a little time.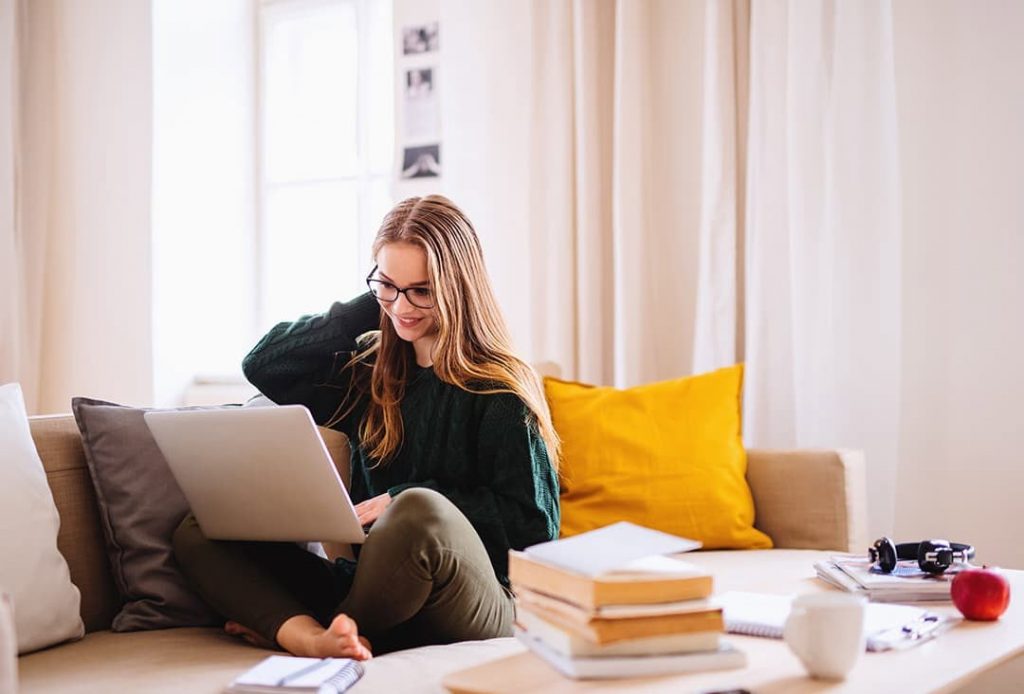 Besides Robux, you can also earn real money by doing the same tasks. And there're actually more websites and tasks you can choose. You can then use the survey money to get Robux at a cheaper price. To get started, you can check out these survey-for-money platforms:
4. Take your chances in giveaways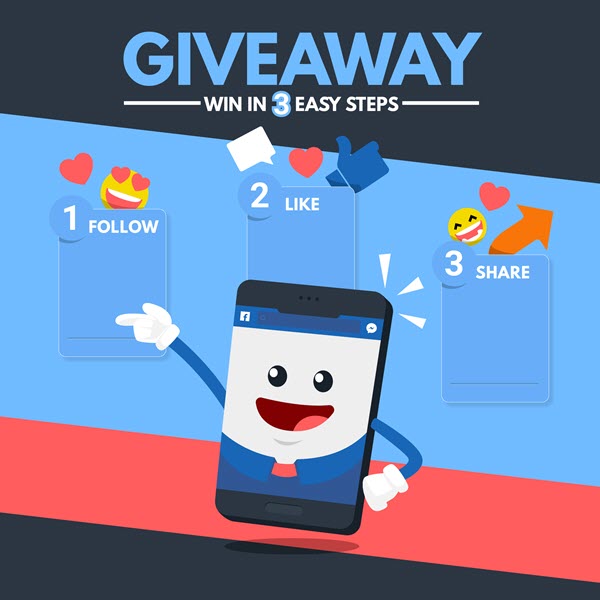 This should be the easiest way to claim free Robux. These giveaways are usually launched by Roblox celebs on YouTube, Twitter or Discord. All you need to do is participate in the events and test your luck.
If you don't know where to start, first try searching "Robux giveaway" on YouTube and Twitter. You might come across some expired events, and you can then stay tuned to those accounts/channels and prepare yourself for the next event.
5. Take advantage of the Marketplace
If you're a hoarder of Roblox exclusives, you can trade in some in-game items for Robux in the marketplace. At the time of writing, the marketplace remains available for Premium only, so you might need to spend a few bucks ($4.99-$19.99) for the entrance fee. Being Premium also increases revenue for your referrals: if a user buys something or signs up through your game's landing page, you will get more Robux than a normal user.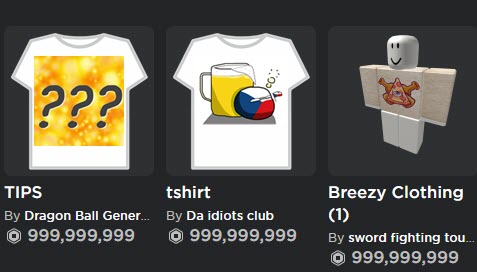 Roblox's marketplace comes with a cloth customization tool that allows you to design clothes for different in-game characters. You can then sell your design and generate steady Robux income.
Conclusion
Even on your phone/iPad/Chromebook, you can still get Robux for free. With the survey websites you can also earn Robux or money by watching ads or downloading apps. If you don't want to waste too much time, participating in giveaways or selling in-game items would be the easier options.