How To Get Netflix Free Trial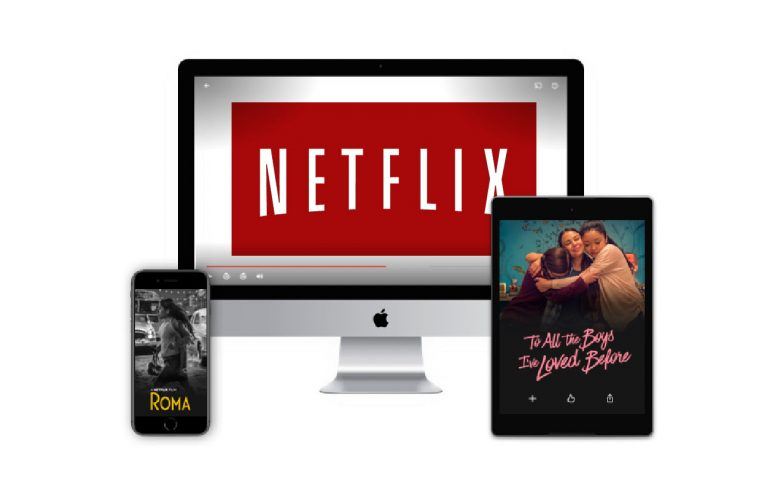 Netflix is one of the biggest streaming services that offer unlimited movies, TV shows, and more. Because of the epidemic, more and more people are turning to online streaming services for fun. Netflix has three subscription plans from $8.99 per month to $15.99 per month. But in these tough economic times, "A penny saved is a penny earned", read on to find out how to get free Netflix.

3 Ways to Get FREE Netflix
You can't sign up for a 30-day unlimited free Netflix trial in most countries, however, Netflix will launch a free plan that allows audiences in Kenya to enjoy Netflix ad-free on Android mobile phones.
To get this free tier, you need to meet the following requirements:
You're 18 or over
You have an email address
You're in Kenya with an Android mobile phone
It's because Netflix needs you to confirm your age, and you'll need an email to register.
However, the only way to watch content with this free Netflix account is by using an Android mobile phone located in Kenya.
If you want to bypass the geo-restriction, NordVPN might help.
NordVPN is a reliable brand that has fast speed, an easy-to-use interface, and security features. It's available on all platforms, a total of six devices can be connected with one NordVPN account at the same. time. Come and get it for all your devices.
If you're out of Kenya without a VPN service, you can't get free Netflix trials. But don't worry, there're other ways to get free Netflix.
Read on to find out how.
Note: For people in some countries such as India, where Netflix offers 50% off a two-month subscription, you can pay for one month and get one month for free. Get details.
1. Rent DVDs free on Netflix
Netflix doesn't offer free 30-day trials in 2021, but they still offer a free trial for DVD rental service.
The service has two plans: $7.99/mo. for Standard and $11.99/mo. for Premier. You can sign up for the Premier plan and enjoy the service for a free month.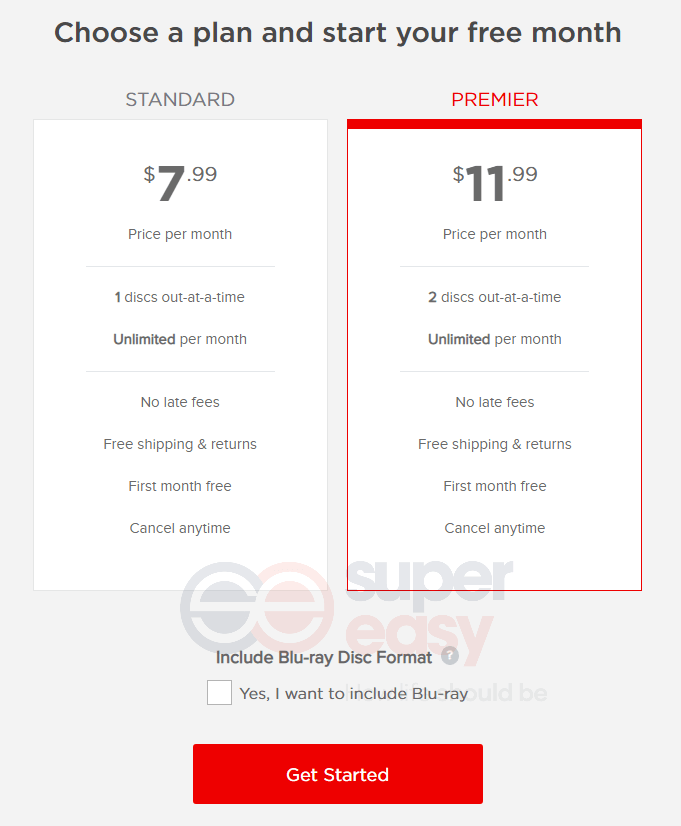 Netflix offers a huge selection of new releases and TV shows on DVD, many of which aren't available to stream. With the Netflix DVD service, you can see almost every movie and TV show you want with an unlimited number of DVDs per month.
This service comes with free shipping and returns. Your DVDs will arrive in 1 to 3 business days. You need to return the first DVD back to Netflix then they'll ship another DVD to you.
You'll be asked to enter your payment information when you sign up for the free trial, but you can cancel the plan at any time. If you don't cancel the plan before the trial ends, Netflix will start charging you. So don't forget to cancel the service if you don't want it anymore.
2. Take advantage of the mobile carrier or ISP
Companies like mobile carriers or Internet providers would provide plans that cover Netflix. For example, if you're a T-Mobile customer, getting Netflix for free is easy. T-Mobile has a program called Netflix on Us, if you join this program, T-Mobile will pay for your Netflix account. Of course, there'll be a few limitations, you need to have two or more lines to meet the requirements and only a Basic or Standard plan on Netflix is eligible.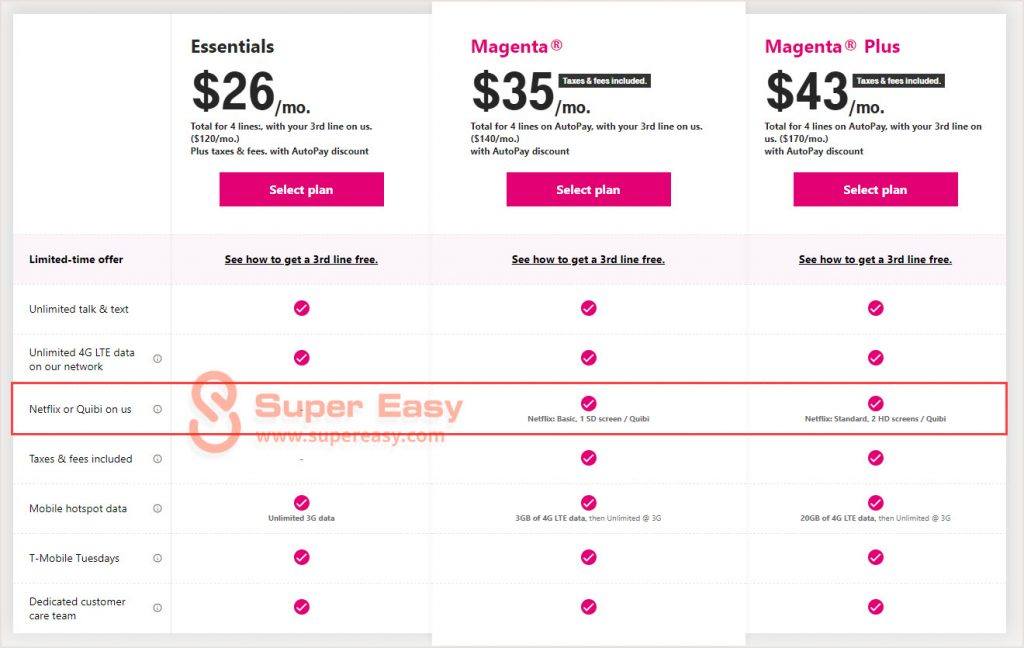 3. Join the family member's Netflix subscription
If you have family members with a Netflix account, ask if they mind sharing their accounts with you. This is one of the most common practices for getting a free Netflix or splitting the bill with others to lower the price. Netflix allows up to five profiles within a single Netflix account, so you can join the family member's Netflix subscription to save money.
Get free Netflix gift cards by doing surveys
You can take paid surveys to earn gift cards for all your favorite things, including Netflix gift cards. Branded Surveys is a reputable get-to-paid online paid survey website that offers members the option to redeem the points they earn for gift cards. You can easily earn gift cards for free with surveys whenever and wherever you are. No startup fees or requirements.
1) Head to Branded Survey website.
2) Click SIGN UP to create a new account with your email.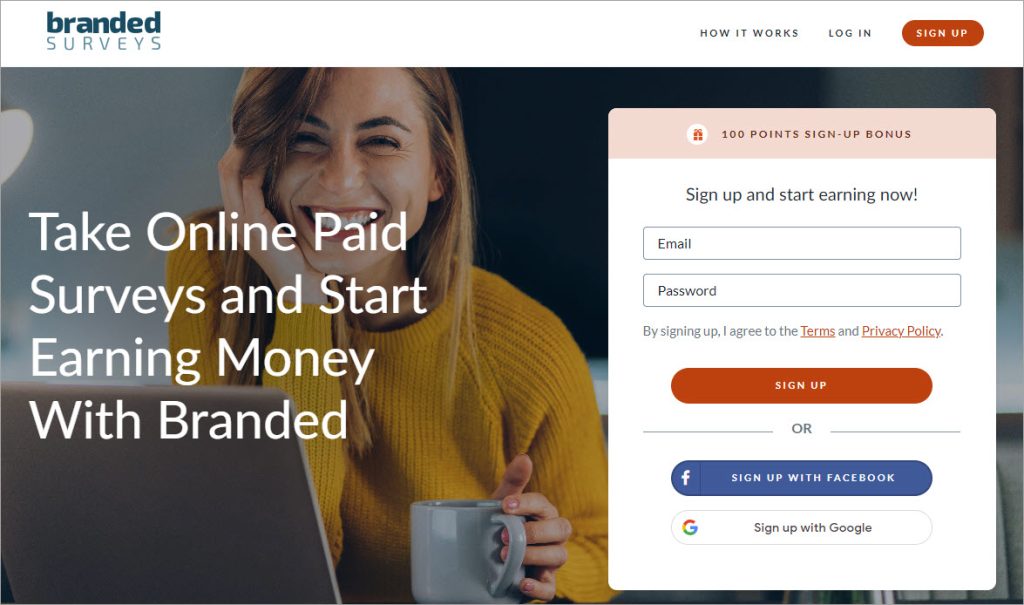 2) Fill in the form and earn 50 points.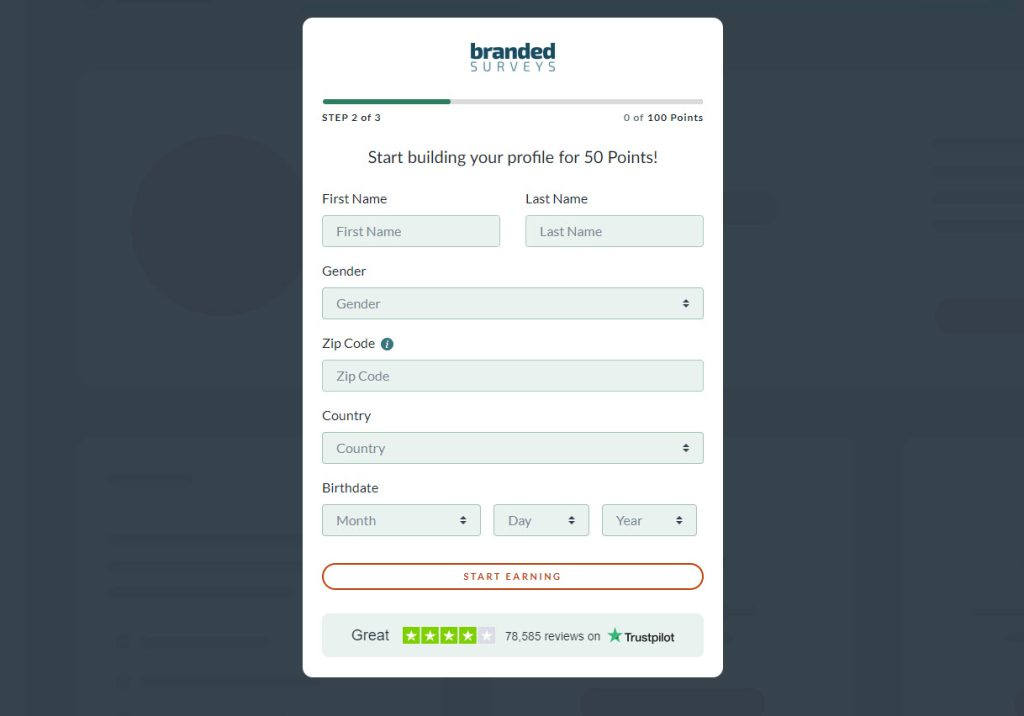 3) Go to your mail inbox to confirm your email. This is an essential step toactivate your account, otherwise, you won't be able to redeem points for cash. Additionally, you'll receive a sign-up bonus.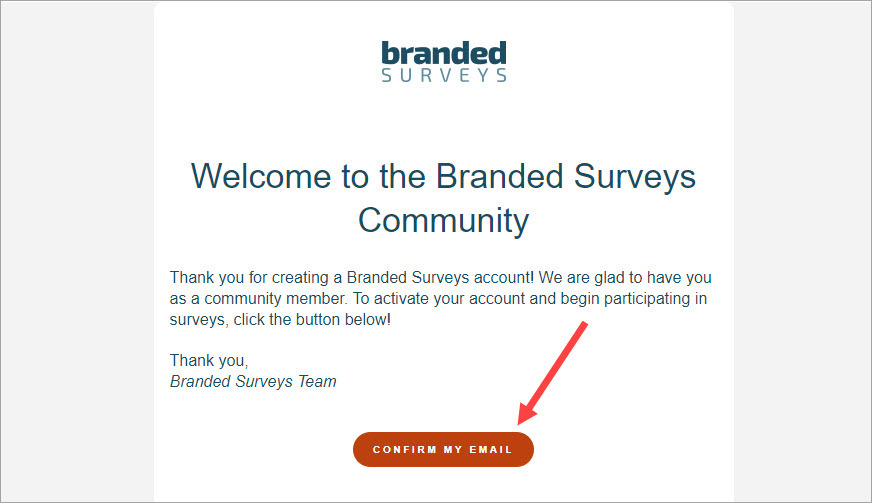 4) Back to the survey dashboard and finish the setup process. Now you're ready to earn!

When you reach 500 points, which is equivalent to $5, you could cash via PayPal or redeem gift cards. You can also select Visa gift cards that work just like a prepaid card. 
How to save on Netflix
Netflix doesn't offer a student discount, but there're 2 ways to reduce your Netflix bills.
1. Use a Netflix coupon
Netflix does offer coupons, but it's not easy to find a Netflix coupon that works. Here's a free working tool to make the searching process much easier – Coupert.
Coupert is 100% free to join, and a 100% legit extension for your browser (available on Chrome, Firefox, and Edge).
1) Install the Coupert extension on your browser and sign up.
2) Go to Netflix.com and click Coupert on the topper right corner. It tells you if there are available coupons for the site.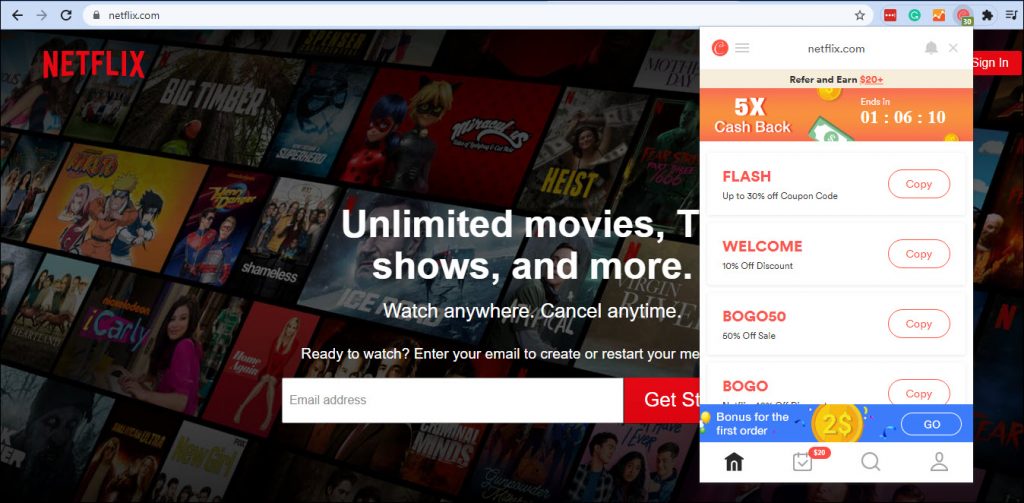 Even if there are no working coupons for the product you're buying, you can still save money by getting cash back through Coupert.
How does it work?
You earn points when you buy from one of 7,000+ participating stores, and you can redeem those points for cash.
To earn points (they call it 'gold'), just install the Coupert Chrome extension and sign up, then shop online wherever you usually do. The extension will pop up when you check out at a participating store, and all you have to do is click 'Activate' to earn points on your purchase. Once you accumulate $10 worth of points, you can cash out to PayPal.
2. Buy discounted Netflix gift cards
You can reduce your Netflix bill by purchasing discount Netflix gift cards. Instead of paying full price, you can get a lower price by using gift cards. The leading gift card companies include Raise, Gift Card Granny, Cardpool, CardCash, Gift Card Spread, etc. However, they offer different discounts on the same product.
For Netflix, the discount may vary daily, so it's better to have a quick check on these gift card websites before ordering.
Stay alert when you see the coupons announcing you can get free Netflix for 6 months or sneakily get the free trial after signing up. Tons of these coupons are not working, they're trying to make money from you.
Note: Although Netflix allows 5 profiles in a single account, it doesn't mean you can stream Netflix on 5 devices at the same time. So you may need to watch Netflix at a different time according to your plan.
| | | | |
| --- | --- | --- | --- |
| Plans | Price | Picture quality | Streams |
| Basic | $8.99/month | SD | 1 device |
| Standard | $12.99/month | HD | 2 devices |
| Premium | $15.99/month | 4K (Ultra HD) | 4 devices |
3. Buy a cheaper Netflix plan through VPN
Compare to some countries, the Netflix US subscription price is quite expensive. Netflix US Basic plan is $8.99/mo., standard at $13.99, and Premium at $17.99. But the price in other countries, such as Turkey, their average cost per month is under $6.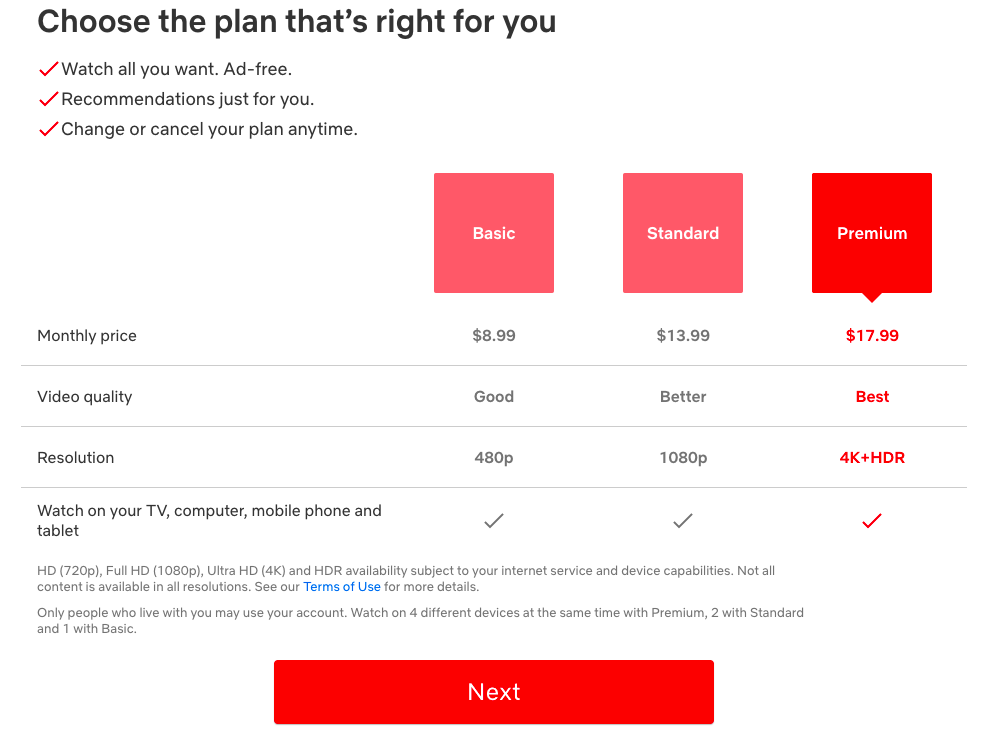 The top 5 cheapest places for Netflix plans
| Country | Average Cost Per Month |
| --- | --- |
| Turkey | $2.78 |
| Argentina | $3.15 |
| Colombia | $4.14 |
| Brazil | $4.37 |
| Mexico | $5.38 |
With a VPN service, you can save your money on a Netflix subscription plan and unblock some Netflix titles that are not available in your country.
Here we recommend NordVPN as our top pick due to its speed, security, and ease of use.
1) Download NordVPN and set up your account.
2) Log into your account.
3) Connect to a chosen country's VPN server.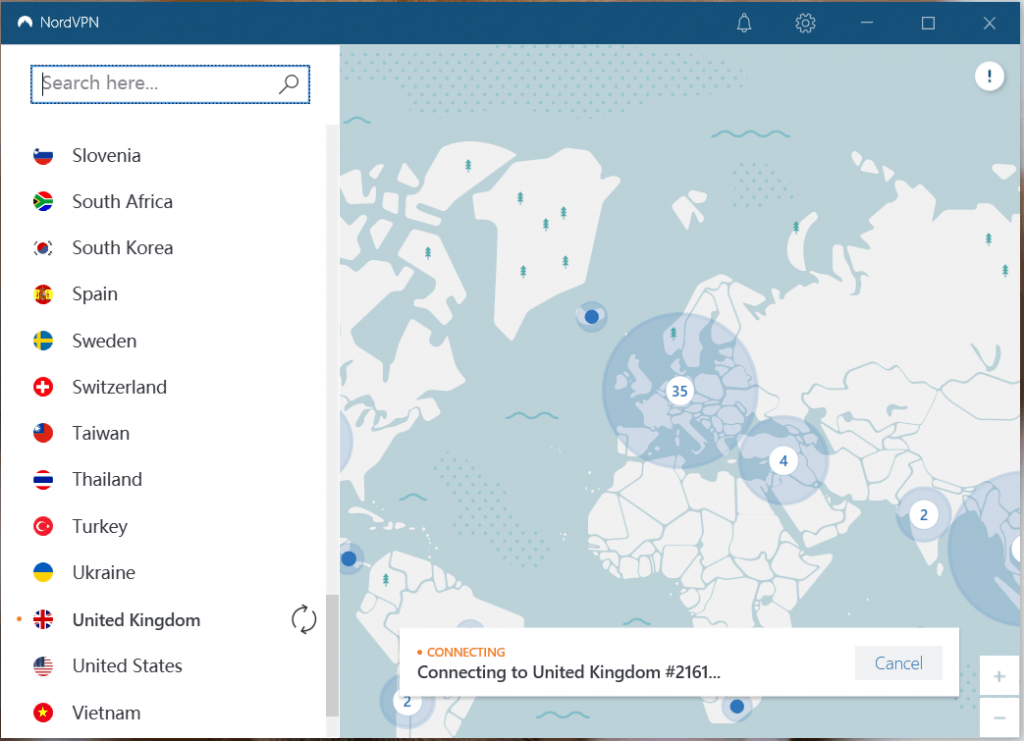 4) Stream Netflix.
You can even test it out for yourself thanks to the service's 30-day money-back guarantee.
Don't like NordVPN? Try big VPN brands in the below table with a money-back guarantee.
Over 7200 VPN servers worldwide
45-day money-back guarantee
Best deal: $2.25/mo
Over 3200 servers in 65 countries
30-day money-back guarantee
Best deal: $2.49/mo
Over 2000 servers worldwide
31-day money-back guarantee
Best deal: $2.88/mo
Over 3000 servers worldwide
30-day money-back guarantee
Best deal: $6.67/mo
Cheap Netflix alternatives
Netflix is a great choice for streaming, but not the only one. There're popular streaming service providers that offer cheaper prices, some are free.
Try the Hulu free trial; get Hulu, Disney+, and ESPN+ bundle to watch HBO, SHOWTIME, CINEMAX, and STARZ all in one place; join the Disney Movie Club and pay 4 movies for 1$.
Netflix is not the only choice, these alternatives could save you a lot.
How to subscribe to a Netflix plan
You can't sign up for a 30-day unlimited free Netflix trial in 2023.
You may be familiar with the Netflix 30 days free trial. Unfortunately, Netflix doesn't offer free trials in 2023.
But you can still follow the steps to sign up and get a plan. You have the freedom to change your plan or cancel online at any time.
Go to Netflix.com. Enter your email address and click Get Started.


Click Continue, then set up your account password.
Click SEE THE PLANS.

Choose the plan you like and click Next.


Choose your payment method and finish the process.

Enter your name and billing information, then select START MEMBERSHIP.
Note: Remember to cancel your Netflix membership before the end of the free trial period. Otherwise, Netflix will charge the membership fee for your next billing cycle to your Payment Method and your membership will automatically renew.