How to Get Free High-Speed Internet from the Government 2023
How to sign up affordable connectivity program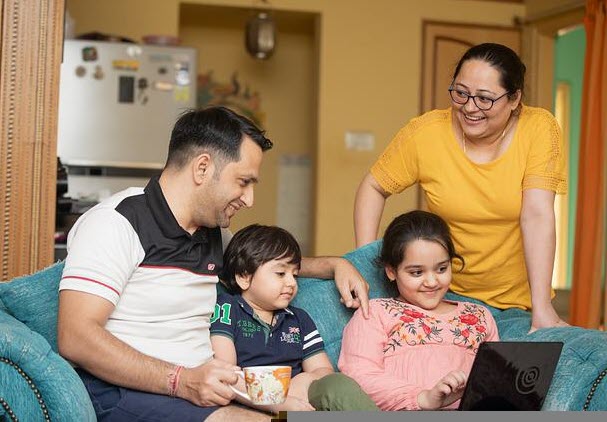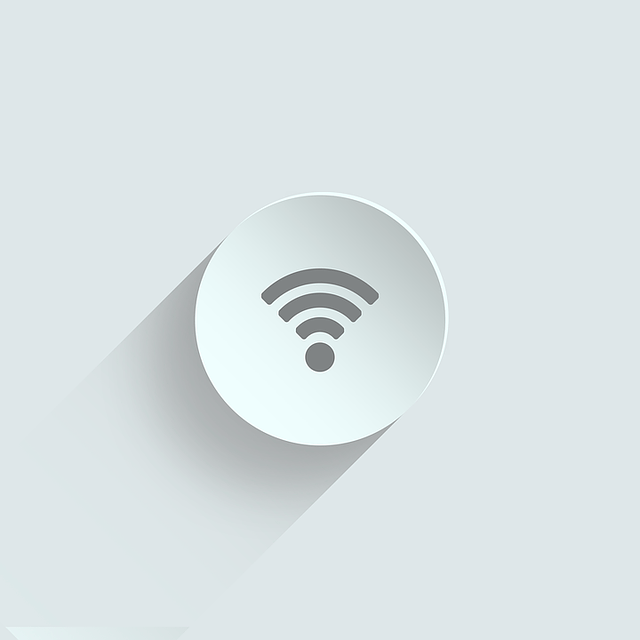 Check Your Qualification for AT&T Internet Service
High-speed internet service is no longer a luxury for millions of Americans. Eligible households can receive free and high-speed internet at home from the government!
To reduce the cost of high-speed internet for low-income households, the government created the Affordable Connectivity Program (ACP), which provides eligible households with $30 per month off their internet bills. 20 leading internet providers committed to offering high-speed internet plans for eligible households for no more than $30 per month. Therefore, if you're eligible for ACP, you can get internet from the government for free.

Do I qualify for free internet from the government?
To get free government internet, you have to meet any one of the three qualifications.
Your income is at or below 200% of the Federal Poverty Guidelines.
You or anyone in your household already meet the qualification of a participating internet service provider's existing low-income internet program.
You or your family member participates in one of the government assistance programs.

Supplemental Nutrition Assistance Program (SNAP), formerly known as Food Stamps
Medicaid
Special Supplemental Nutrition Program for Women, Infants, and Children (WIC)
Supplemental Security Income (SSI)
Federal Public Housing Assistance (FPHA)
Veterans Pension and Survivors Benefit
Free and Reduced-Price School Lunch Program or School Breakfast Program, including at U.S. Department of Agriculture (USDA) Community Eligibility Provision schools
Federal Pell Grant (received in the current award year)
Lifeline
Certain Tribal assistance programs, including Bureau of Indian Affairs General Assistance, Head Start (only households meeting the income qualifying standard), Tribal Temporary Assistance for Needy Families (Tribal TANF), and Food Distribution Program on Indian Reservations
Now if you're sure you're qualified for ACP, the next is to apply for free internet from the government.
Don't be upset if you do not qualify for the program, you can take a look at these cheap internet services.
How do I get free government internet?
It's easy to get free internet from the government. Only two steps and you're good to go.
Step 1: Apply for the internet
There are three ways to apply for low-income internet from the government.
Apply online
This could be the easiest and fastest way to receive the result. You may be able to receive immediate approval.
Go to the FCC government website.
Click Consumer Sign In on the top right to login or create a new account.
Complete the form and wait for the result.
If they can't confirm your eligibility automatically, they will require additional documentation from you and tell you how to submit those documents.
Call the participating internet service provider
Contact your existing internet service provider to check if they participate in the ACP. If the company participates in the program, they may ask you to apply through their company's own application process.
You can also use the online tool powered by the government to find a participating company near you.
Send a mail
This might be the most complicated way to apply for free Internet among the three ways.
You need to print and write down the information, along with your proof documentation, and submit it to the office for approval.
There's a chance your application mail may be lost along the way.
Follow the steps to apply for free internet from the government by sending a mail.
Download and print the application according to your language.
Complete the application form. We recommend you read the Application Instructions first.
Attach your application form with copies of your proof documentation.
Sent the letter to:
ACP Support Center
PO Box 7081
London, KY 40742
Step 2: Choose an internet plan
Once the application is accepted, you need to contact a participating internet service provider, like AT&T, Verizon, or other companies to choose an internet plan and apply for your benefit.
In fact, you may use the subsidy on a more expensive plan if you want. Then you have a wider range of options on internet plans.
That's all for how to join the Affordable Connectivity Program and get benefits.
So far, the White House says nearly 1 in 4 households could qualify for a subsidy and millions more people would likely qualify for the benefit but haven't yet applied to the program. So I suggest you apply online to give it a try, maybe you're the one that qualifies for the program.
If you're rejected, don't worry, take a look at low-cost internet plans and maybe there's one that suits you.
The White House launches websites to smooth the application process: getinternet.gov & affordableconnectivity.gov. You can find more information there when needed. Or by calling (877) 384-2575.
2022 Best Cheap Internet Packages
Although you're not qualified for the ACP program, there are cheap internet plans that may suit you. We compared the plans from the major internet providers and lists the best 5 for you in the US.
| | |
| --- | --- |
| Internet provider | Price |
| AT&T | Up to 300 Mbps for $55/mo. |
| Xfinity | Up to 200 Mbps for $40/mo. |
| Verizon | Up to 200 Mbps for $49.99/mo. |
| Spectrum | Up to 200 Mbps for $49.99/mo. |
| COX | Up to 100 Mbps for $49.99/mo. |
ACP internet service
About 1300 internet providers have joined the Affordable Connectivity Program to provide high-speed internet for low-income people. All together, this makes the internet not a luxury.
This is the largest high-speed internet affordability program in US history. Furthermore, there are even additional benefits besides an internet discount. Eligible households can also receive a one-time discount of up to $100 to purchase a laptop, desktop computer, or tablet from participating providers. If that is, they contribute more than $10 and less than $50 toward the purchase price.
The Affordable Connectivity Program won't send money to the household. Instead, your service provider will receive funds from the government, and then, the internet provider reduces the price on your bill, so you can save some money or even get free internet for your family.
How Does the ACP Protect Consumers?
FCC rules protect Affordable Connectivity Program recipients by:
Empowering consumers to choose the service plan that best meets their needs (including a plan they may already be on);
Ensuring consumers have access to supported broadband services regardless of their credit status;
Prohibiting providers from excluding consumers with past due balances or prior debt from enrolling in the program;
Preventing consumers from being forced into more expensive or lower quality plans in order to receive the ACP;
Ensuring that consumers are not liable for early termination fees;
Reducing the potential for bill shock or other financial harms;
Allowing ACP recipients to switch providers or broadband service offerings; and
Providing a dedicated FCC process for ACP complaints.
Earn $5 Today
Free to join and get paid out when your earn just $5.
JOIN NOW