How To Get FREE COD Points on Mobile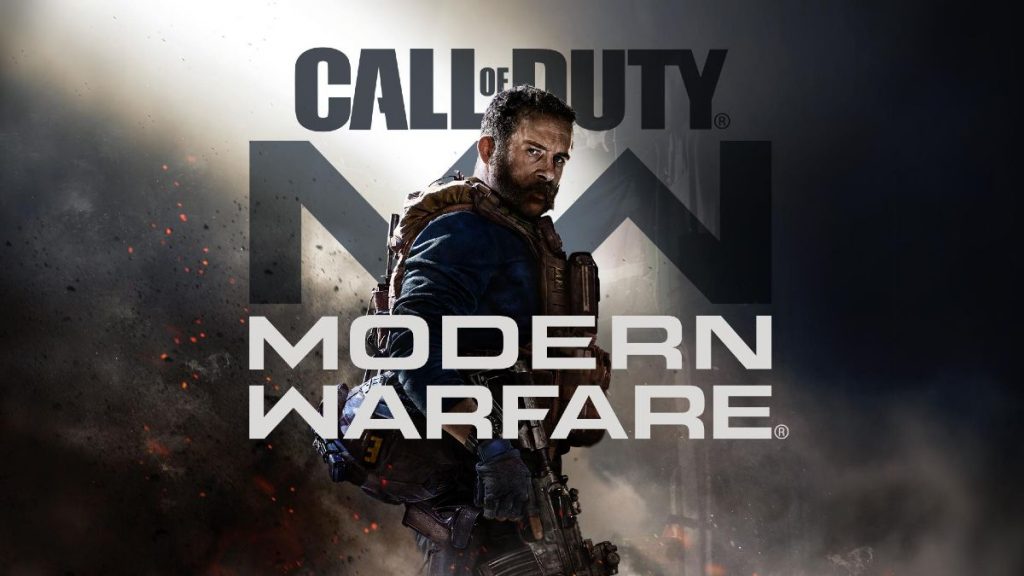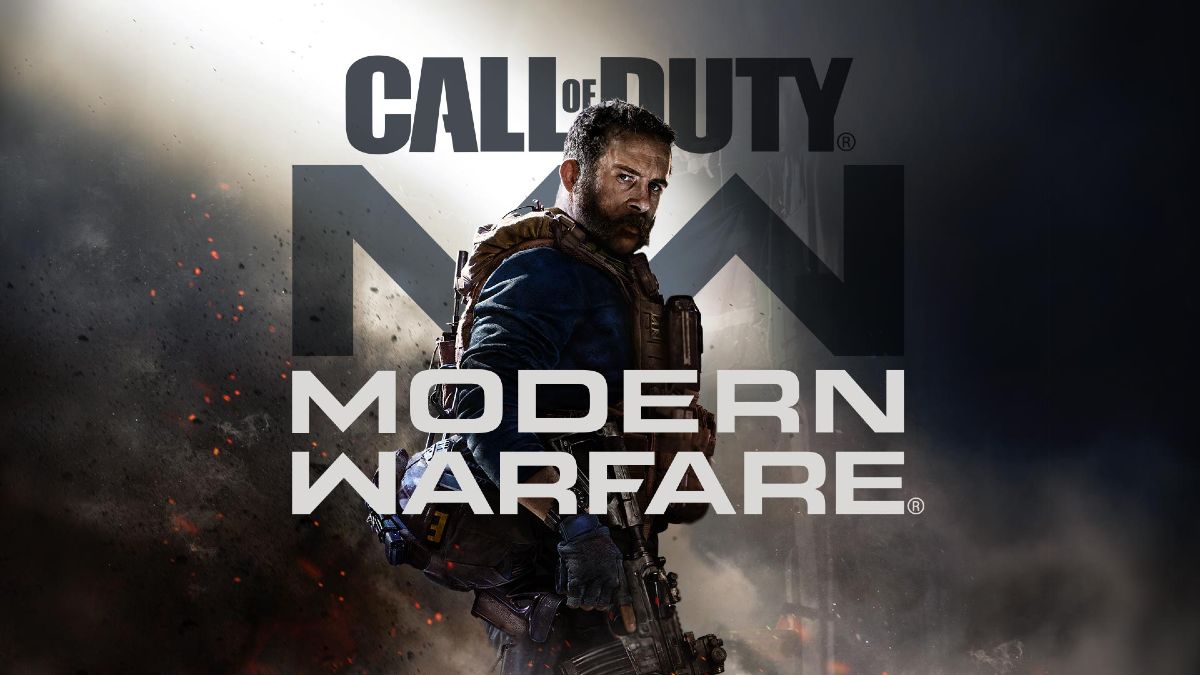 If you're a fan of Call of Duty, you must know that this game is now available on mobile devices. Yes, you can play the game on iPhone and Android now! While in COD: Mobile, COD Points (CP) is an integral part of the game, you need to have enough COD Points in your account to buy in-game items and weapons.
COD Mobile has two currency systems that both used to buy new stuff from the store in Call of Duty: Mobile. They're COD Points (CP) and Credits. You can earn Credits while playing free matches. This guide will cover how to buy COD Points (CP) and how to get free FREE CP in the game.
Don't trust the COD Points generator
When you search "free cod points" on Google, you'll see many links announcing they'll give you free CP by using their free CP generator. They indicated it's a free and easy way to get free CP, no survey no verification, no download requirement and 100% working. Does these generator really work?
I give it a try but turns out they're frauds. The site asks me to enter my personal data and turn on the Proxy connection so that the servers cannot intercept the connection. But these steps could bring risks. You're opening your computer to some strange websites that leaving your personal data at risk. Your PC could get malware, your personal information could be sold to others, scammers might reach you, etc.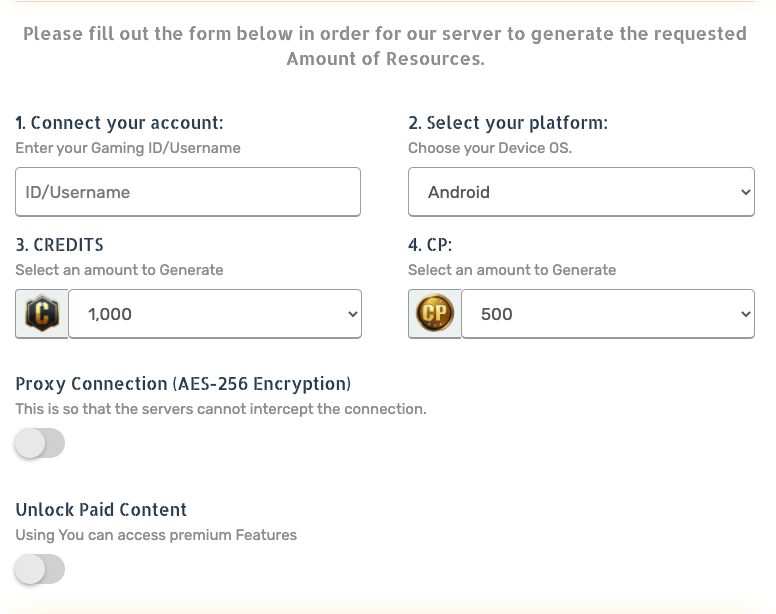 Never trust an online generator or a stranger who says they're giving free CP. They're scammers and frauds.
How to get free CP
Actually there's no free way to get CP in the game. The only way or the safest way to get CP is through Google Play gift cards. While the following methods is mainly about how to get free Google Play gift cards. Read on to find how.
1. Use third-party app/sites
There're apps and websites that give users rewards after finishing their tasks. Rewards for playing games, cashback for shopping and etc. Use these apps and sites, you can earn free battle pass or buy some CP for free for COD: Mobile.
Take MISTPLAY as an example, the app advertises games and encourages players to play games by rewarding them. When players trying out these apps or these games for a certain amount of time, they'll earn some achievements and the app will reward them with points. Once you get points, you can go to the Shop and start shopping for free gift card that you can go ahead and redeem. Basically, through this app, you're actually getting paid for playing games.
These apps or websites share advertisement money with the players or the gamer so it's a 100% legit and 100% working way to get a reward and earn some free CP or battle pass.
But this method consumes a lot of time, it's something to do on the side. However, the longer you guys play these apps the more points you'll be rewarded. So if you like to play different new games or are interested in trying out new apps, this would be a good way to earn some reward.
2. Microsoft reward
Microsoft Rewards program is a great way to save your money, especially when you're a Microsoft user. Just search, shop, or play with Microsoft and you'll be on your way to earning rewards. It's easy, simple, and fun. To earn rewards, you have to sign in to your Microsoft account and search on Bing to keep putting points on the board. If you're a gamer who shop games in the Microsoft store, don't forget to join the program so that you'll earn points for shopping for a new game or buying a new laptop.
Search to earn, shop to earn, play to earn. Microsoft Rewards make the earning process easy and fun, no need for much effort and you'll get reward through daily use.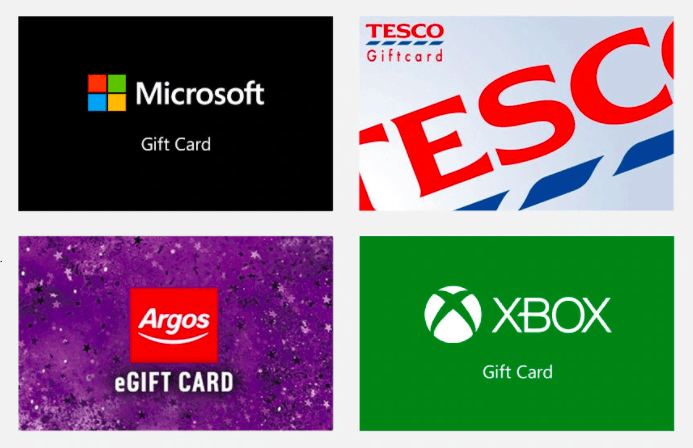 3. Giveaway
It's possible to get free CP from YouTubers and discord bots when they are doing giveaways. But it's not easy to win giveaways. You have to meet the requirements set by YouTubers and wait for luck. But there's no costs to join a giveaway activity, many of them would give it a try.
However, since Youtuber giveaway has become a common methods for youtubers to win subscribers, the number of cryptocurrency giveaway scams are rapidly increasing in the internet. Scammers are coming up with new ideas day by day, except for reporting fake accounts and channels, remember to be aware of scam alerts and stay educated.
Conclusion:
It's not easy to grab free CP. Don't imagine you can get free CP without paying anything. What's more, it's not a good idea to hack COD: Mobile for free CP, cause your account will get banned.
Shopping for CP deals and discounts would be the easiest way to get CP. If there are no deals, check Amazon, Walmart, GameStop coupons before shopping would also help.
Hopefully you enjoyed this post. If you have any questions or suggestions, please feel free to leave a comment below.