Apex Legends is free-to-play on PC, PS4, and Xbox One, with a Switch version in development. Apex coins is a currency in Apex which can let your game play easier. Do you want to get free Apex coins?  I believe you do, and you've come to the right place. I'm going to tell you how to get free Apex coins.
Note: Do not trust free coins generator. You'll probably catch a computer virus.
About Apex coins
Apex Legends is a free-to-play Battle Royale game. The Apex coins are the in-game currency so you're able to purchase new cosmetic items for characters and weapons in the game shop. You can also use Apex Coins to buy cosmetic Apex Packs and to unlock new characeters as you like.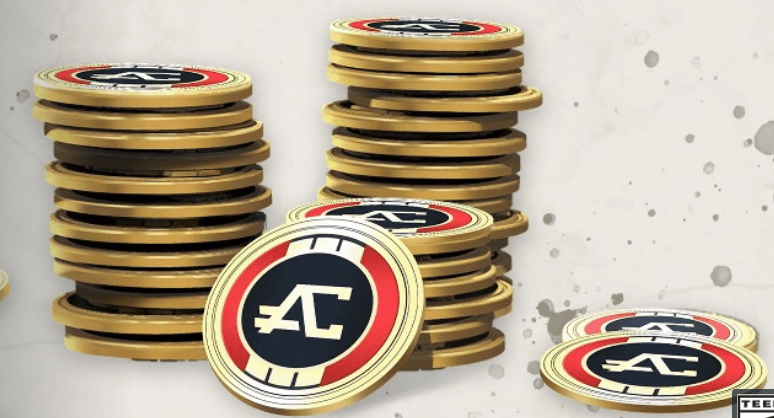 You can pay $9.99 to get 1000 Apex Coins from official site.

If you want to get Free Apex Coins, read on to find how.
1. Use third-party apps
Third-party apps or websites like IDLE-EMPIRE is a good way to get free Apex coin. These websites have one thing in common: you can earn points by finishing surveys, watching videos, and other tasks on the website, then you can redeem free Apex coins with the points you earned. The websites offer multiple ways to earn rewards, points, even real money, if you want to get free Apex coins easily and quickly, this method is what you need as long as you can finish enough tasks in a short time.

2. Take part in giveaways
Apex streamers, YouTubers, and some websites that want to boost their popularity will giveaway free Apex coins. Usually, you need to join their server or subscribe to their channels. The standard of getting giveaways varies from site to site, you need to follow their rules to earn free Apex coins. The method needs luck and takes time.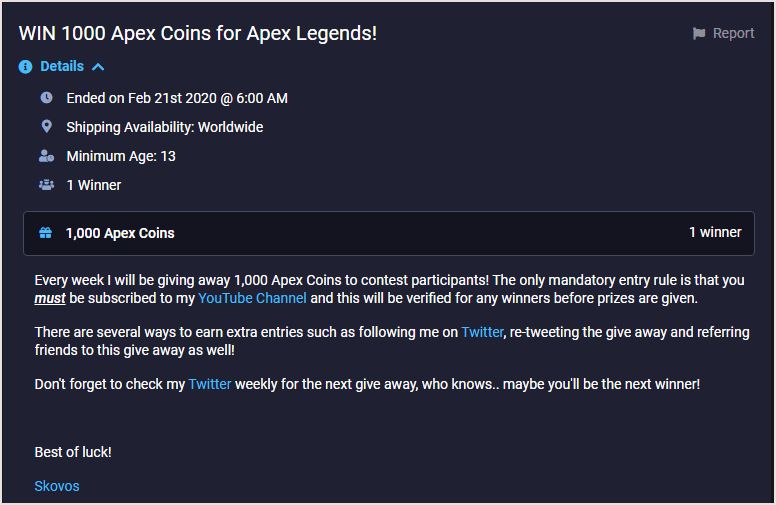 Or you can join the event and win the prize. Apex will give free Apex Coins as a reward for winner. Follow the official account so that you won't miss the event.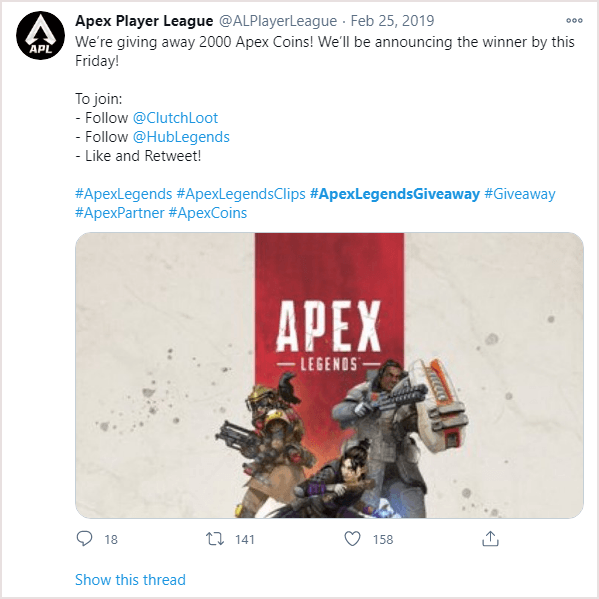 3. Buy Apex battlepass
Playing the game could bring you Apex Coins. The Battle Pass costs a total of 950 Apex Coins and if you manage to rank it up to level 97, you'll have earned 1,000 Apex Coins back. You can get free rewards including Apex Packs, Royal Guard Wraith, and Season 7 Win Trackers for all Legends. You can earn Apex Coins back in the game as well. In my opinion, it's much better than paying $9.99 for 1000 Apex coins.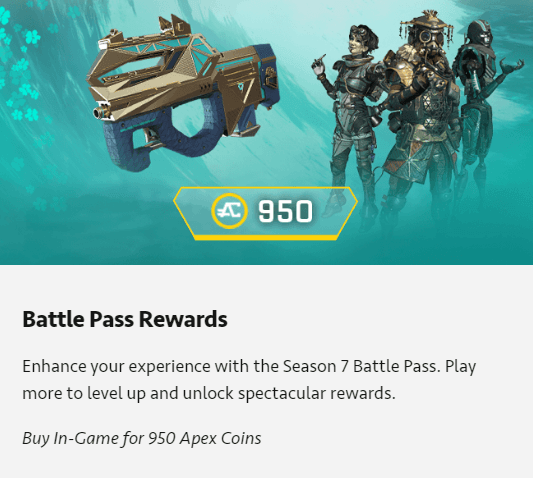 4. Buy Apex Coin through Amazon
Right now, you can buy Apex Coins from Amazon. If you know how to get free Amazon gift cards, you're able to use the free gift cards to get free Apex Coins.
If you want a more easy way to get cheaper Apex coins, you can use Amazon coupons to get a discount.
Conclusion:
Please note, to protect your own privacy and security, don't trust those generators, they're not working but bring you virus and scams. The methods that work sometimes are not truly for free, but need to pay in other ways. If you know other legally tricks, and would like to share with us, you're welcome to leave a comment.