Epic Games Discord Nitro How to Claim | Epic Games Giveaways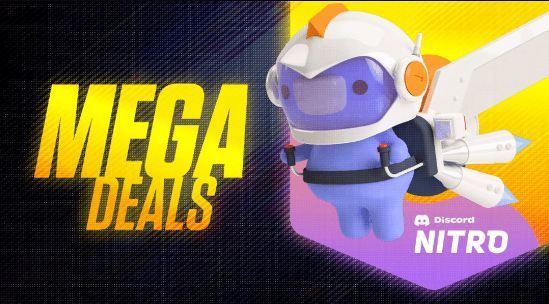 With Discord Nitro, you can upgrade your Discord experience to its peak performance. But Nitro is a subscription plan. So you'll need to pay for it in order to take advantage of the perks. But is there a way to get it for free? Definitely yes! From June 10, 2021 to June 24, 2021, Discord is partnering with Epic Games! And you'll be able to celebrate the launch of Discord on the Epic Games Store with 3 months of Discord Nitro! Read on to find out whether you meet the requirements of claiming this offer and how you can get it.
In this post, you'll know …
Who is eligible for the offer
The three-month free trial offer is only for first-time Discord Nitro subscribers. Existing subscribers won't be able to enjoy it. If you're one of them, you can try creating a new account. But be sure that this offer will end on June 24, 2021 at 11am EDT. Therefore, take quick actions.
How to get Discord Nitro free codes (no verification)
To get three-month Discord Nitro for free, follow the instructions below:
1. Go to the Discord Nitro listing from the Epic Games Store.
3. Log in to your Epic account (or Google, Facebook… ). If you don't have an account, click the Sign Up link.


4. Upon checkout, click PLACE ORDER to claim three-month Discord Nitro for free.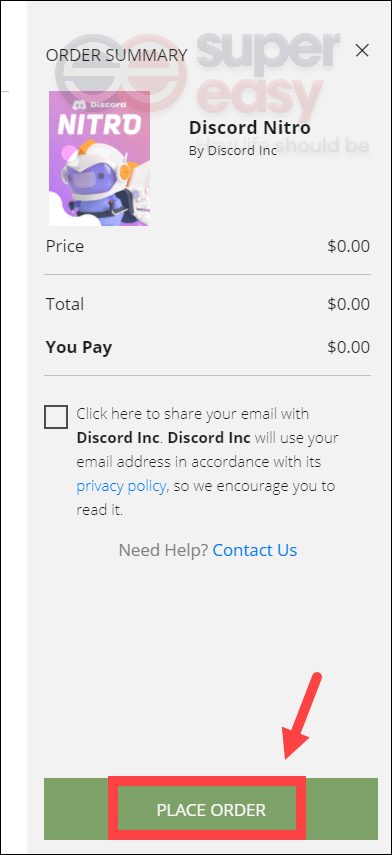 5. Within 24 hours, you'll receive an email from Epic games with Your Discord Nitro Code. (If you can't find it, kindly check your Spam folder. ) Open the email and click on the Redeem now button.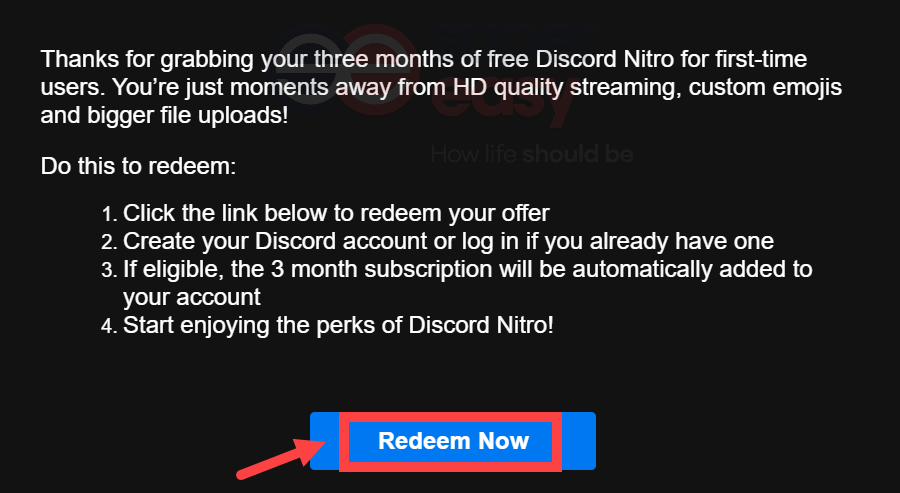 6. Now you'll be directed to Discord for setting up a payment method and redeeming the offer.
(Note that after the three-month free trial, the membership will cost you $9. 99 per month. But you can cancel your Nitro subscription at any time by pressing the Cancel button in your Nitro Payment information screen. )
🎊 Support us by using a creator code
Found this post helpful? Then don't forget to support us by using the creator code DRIVEREASY. In connection with Epic Games' Support-A-Creator Program, we may receive a commission from your in-game purchases, with no additional cost to you.
How can you support us?
1) Visit the Epic Games Store to see what games are available.
2) At checkout, enter the creator tag DRIVEREASY. Your support is much appreciated!