If you're a music fan, you will probably want to get free music subscriptions from time to time. Apple Music is an incredible app that allows you to listen to over 70 million songs. It's a great Spotify premium alternative when you're off regular subscriptions.
This article gives a step-by-step guide on how to get Apple Music for free. Yes, you can enjoy free music for months, and we'll keep this post updated so that you won't take so much time searching for a working method yourself.
1. Get a 5-month free Apple Music offer
Apple has confirmed the deal through Shazam's App Store page, saying this holiday offer is valid till 1/17/2021, being a great Christmas offer for iOS users.
Apple Store

Holiday Offer through 1/17/21! Download & Shazam a song to receive up to 5/mo free of Apple Music. New Apple Music users in GB, AU, US, CA, IN, NO, SE & more, terms apply.
This offer is for those who're not on a paid tier (5-month free trial for new users, and 2-month free trial for existing users). For those who have already purchased a plan, it's not very likely for you to be eligible for this promotion.
Whether you are a new user of Apple Music or not, you can enjoy this promotion from Shazam. All you need to do is download Shazam on your iPhone or iPad and then identify any song within the app.
1) Go to your App Store, and download the Shazam app.
2) Open this app, and tap to Shazam or long tap to auto Shazam.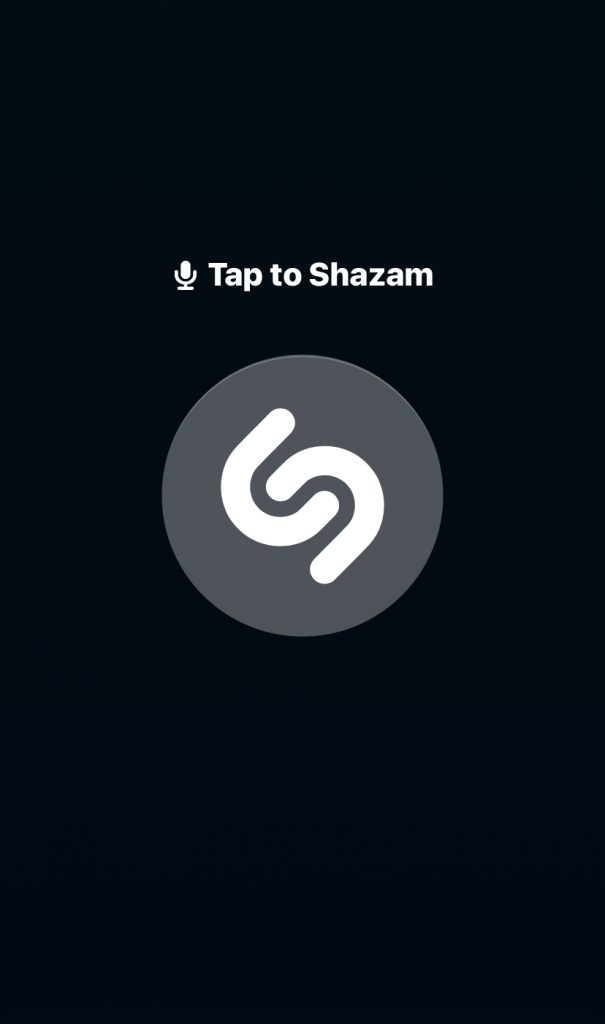 3) Once Shazam finds the song, tap it and you will see this offer.
4) Tap TRY IT FREE.
5) Now you will have at least 2 months of free Apple Music.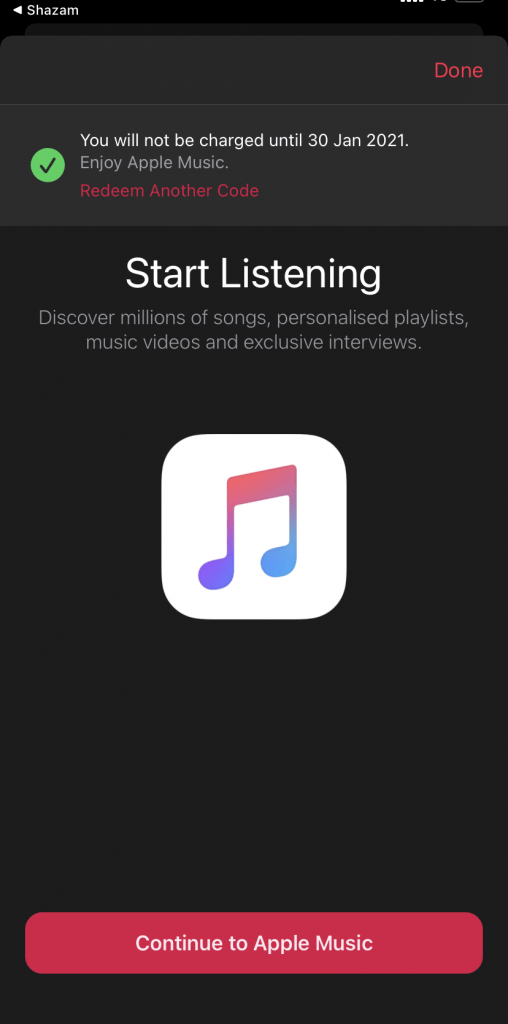 Read more: How to get free Spotify Premium
When you get this offer, please cancel it as soon as you can in case you forget it later on.
1) Open the Music app
2) Select the For You menu
3) Tap on your profile picture in the top right corner
4) Tap Manage Subscription
5) Tap Cancel Subscription at the bottom
6) Tap Confirm
2. Cancel your subscription for an extra free month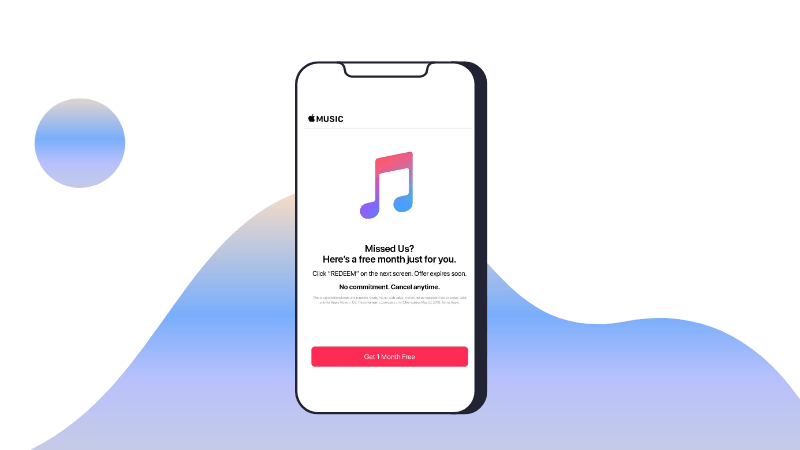 Many have reported that they get another free trial when they cancel Apple Music. They will offer one free month to lure you back when you're away for a while.
This offer may come after a few months, even in a year. I've got several free-trial promotions from Apple Music when I'm on other music subscriptions. But don't stress it. Canceling your subscription isn't enough to make yourself eligible for this offer because they offer the extra free trial rather randomly.
3. Buy discounted iTunes cards

Apple supports deducting Apple Music membership fees from any iTunes balance you have, so you can take advantage of some iTunes cards sales.
Best Buy, Target, Staples – they all discount iTunes cards sometimes. Besides, Gift Card Granny also offers a slight discount on iTunes gift cards.
For your convenience, CheapCharts has collected all the iTunes gift card sales for you in the US. You can check if there's a sale available, or get Email Notifications when there is one.
4. Upgrade to Family Plan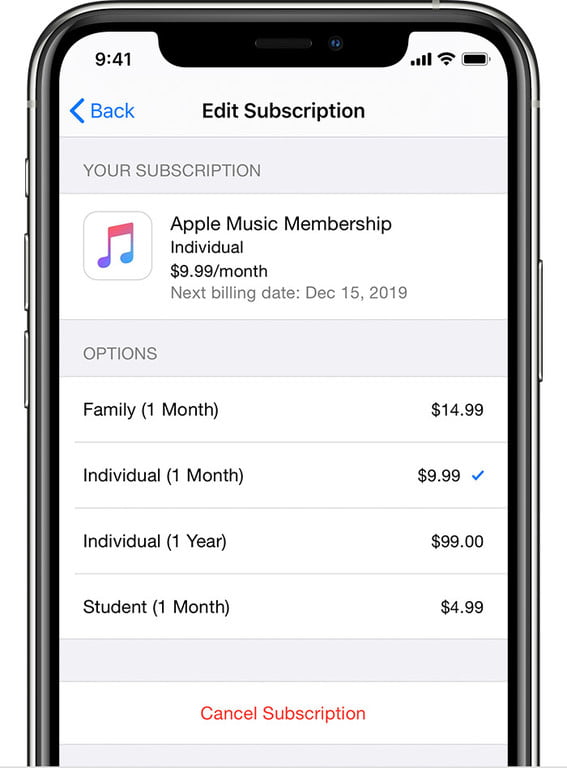 With an Apple Music Family Plan, up to six people in the family can enjoy all the features and the full catalog of Apple Music. This works out to a total saving of $5 per month for 2 members, $15 for three, $25 for four, $35 for five, and $45 for six.
To sum up
That's how to free Apple Musics offers quickly and legally. Shazam 5-month free Apple Music would be the best near Christmas. If this offer is expired, you can either switch to other cheaper music subscriptions and Apple may want you back with another free trial in a few months or consider upgrading to a Family Plan. If you're not okay with the Family Plan, you can still get a few discounts by purchasing discounted iTunes Cards.