You must know how a newborn baby can cost you a fortune. There are wipes, diapers, personal care products, clothes. The list can go on and on. If you've priced formula lately, you know how expensive it can be.
Though it's best to breastfeed your baby, it's not always the option because there're situations coming up. Therefore, it's more than important to find every possible way to save money on Infant Formula. Here we will show you how to get $15 off Similac coupons.
How To get $15 off Similac coupons?
You may have tried searching $15 off Similac coupons online many times, but all you can find is a page full of affiliate links and ads. It's super annoying. The truth is that you may not be able to find any working online coupons on Coupon websites. However, it's quite easy to save $15 and more on your regular purchase. We've put together some saving tips to help you save $2000 in a year.
1. Check Amazon Coupons
If you're doing a lot of Amazon shopping, you can check their coupon section or the best Amazon deals. Once in a while, Amazon will offer a $15 off Similac coupon for a limited time.
2. Enjoy Similac $15 off promotion
If you fail to find any available offers, don't worry, for they're now offering a $15 off Similac promotion. You can save an extra 5% to 15% off when you Subscribe & Save, which you're free to cancel anytime.
Advanced Infant Formula 18% OFF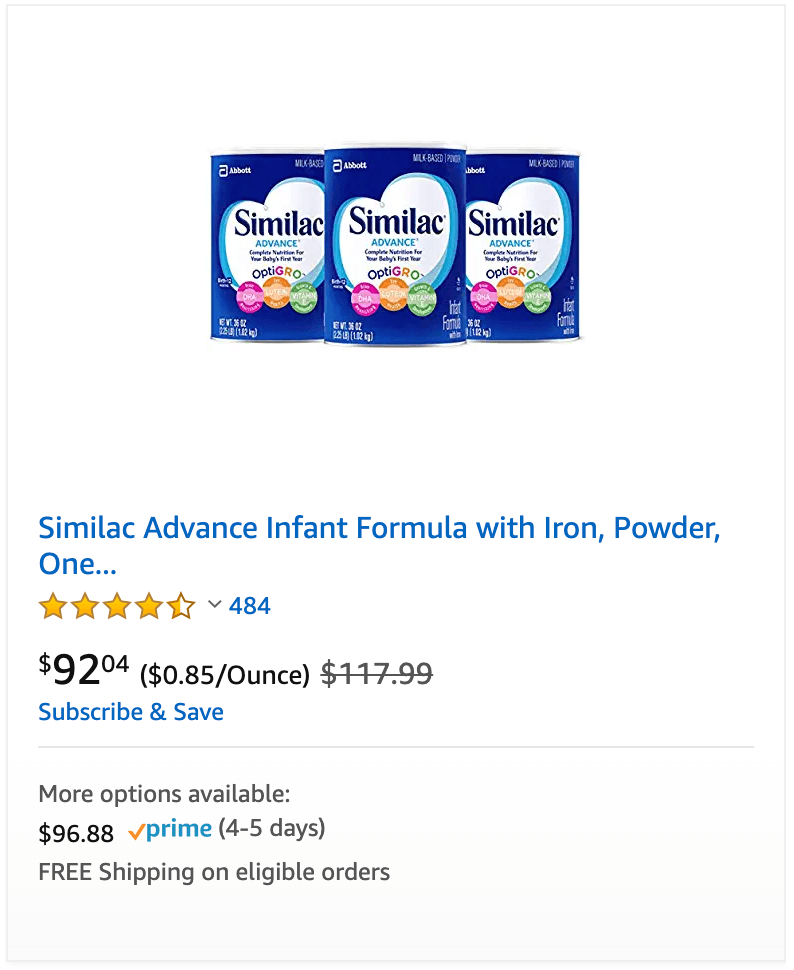 Sensitive Infant Formula 20% OFF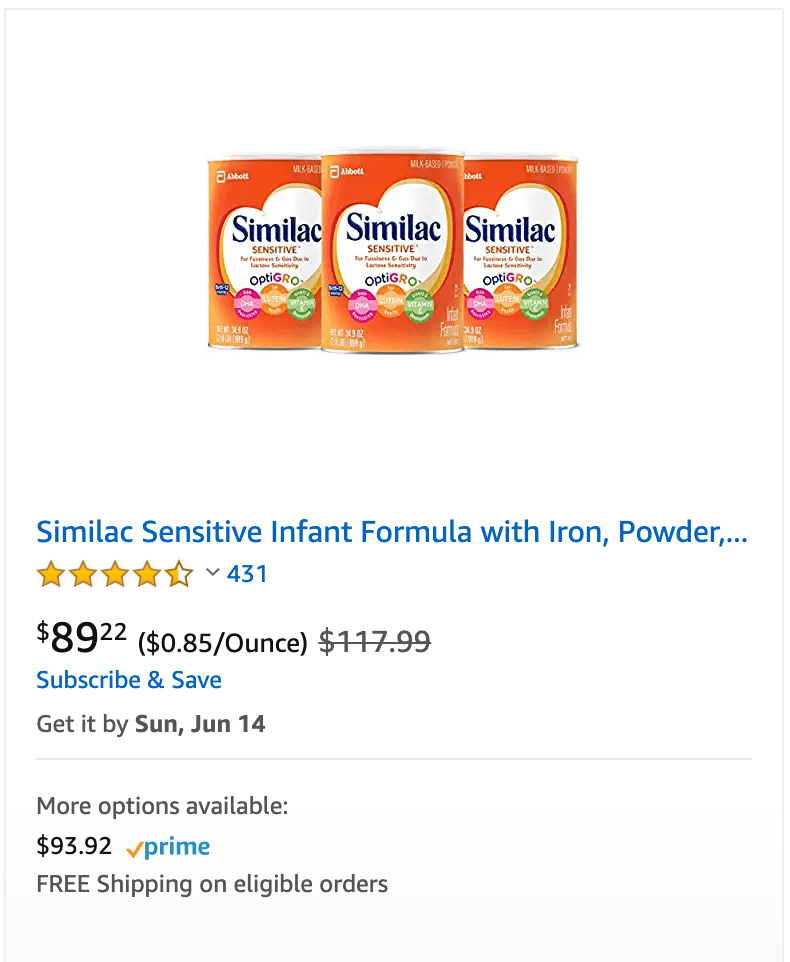 3. Buy formula at Taget Circle
You can enjoy 50% off on Go & Grow By Similac when you buy via Target Circle. Once you receive your Similac formula, please check the expiration date before you feed your baby.
It's super easy to find all up-to-date Similac promotions at ⭕️ Target Circle. Note that promotions always have an expiration date.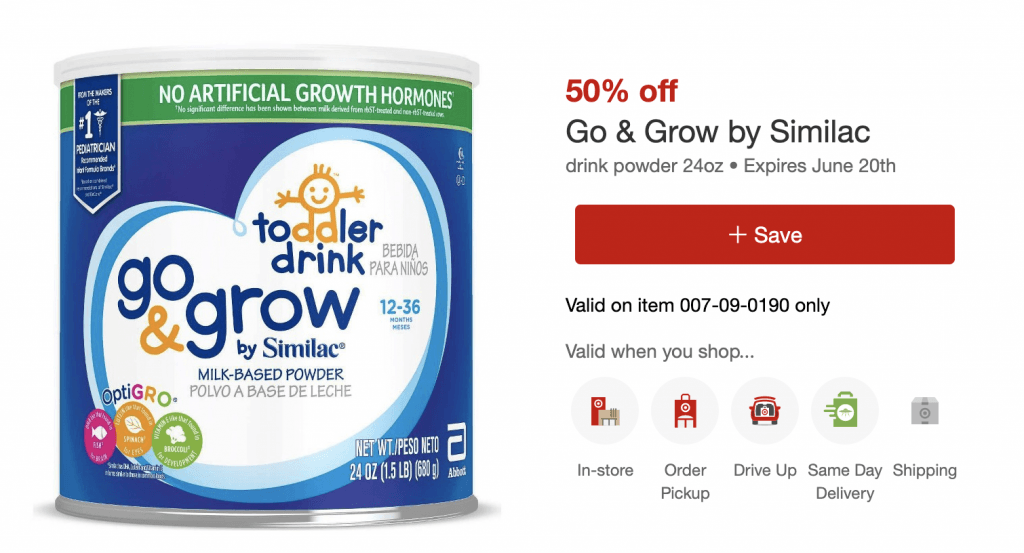 4. Swap coupons
There're mom's groups where you can swap coupons and samples.
How to save more on Similac baby formula?
1. Don't miss any sign-up offers
Sign up at Similac to join Similac Strongmom and you'll get a gift (Shutterfly photo book) and exclusive offers and promo codes (up to $400). Make sure you tick this option.

As soon as you start preparing to welcome a baby into your family, sign up for the customer programs with Similac. Then have your husband sign up too. And maybe your mom.
You can also sign up for Enfamil and Gerber at the same time to unlock gifts and special offers.
2. Feel free to call Similac if you run out of coupons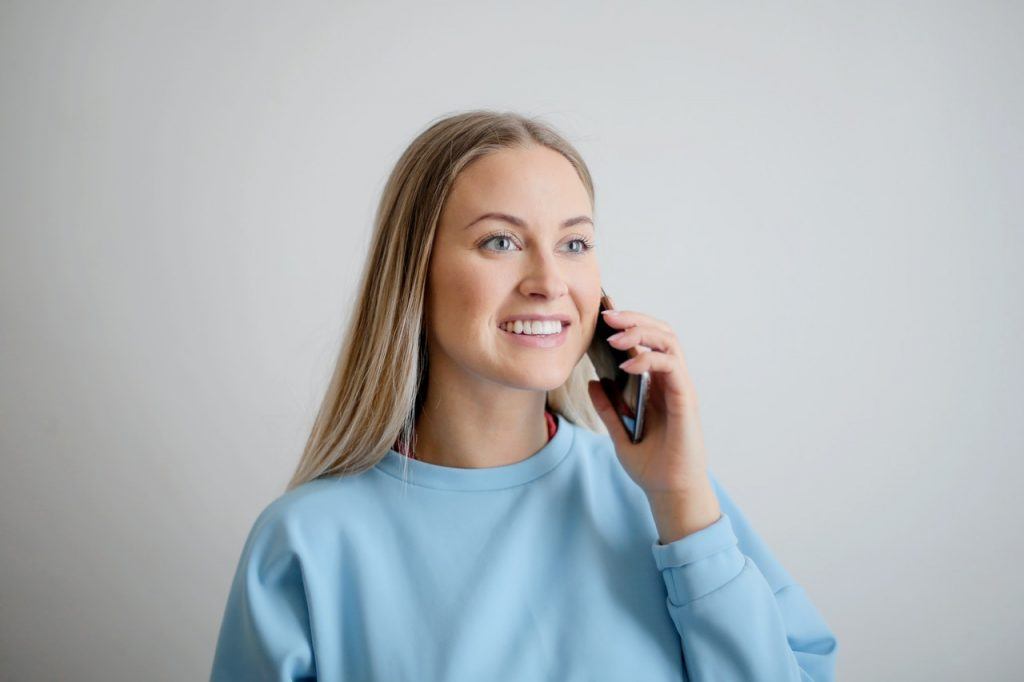 As a program member, you can expect to receive high-value coupons from Similac, but it may not be enough to get discounts on every can you buy.
Call the company and ask if you can have a few extra coupons to help you continue buying their brand.
TEL:1-800-515-7677 Monday through Friday, 8:30 AM to 5 PM, EST/EDT
If you don't feel like a phone call, you can send your question online.
3. Don't foreget about baby registries
To make sure you get all the freebies and discounts available, you can create a baby registry. These retailers offer freebies and large discounts after you create one.
Conclusion
If you're looking for a $15 off Similac coupon, it's worth checking Amazon's coupon section or you can choose to subscribe and save, which will also take nearly $15 off on your purchase. To save more, you'll just need to devote a little more time to sign up (also ask your husband and family members to do so) for a large discount. Baby registries also provide freebies and coupons, so you can sign up and get different welcome boxes for your little ones.
You may also be interested: $10 off Enfamil coupon