YouTube Not Loading? Try These Fixes!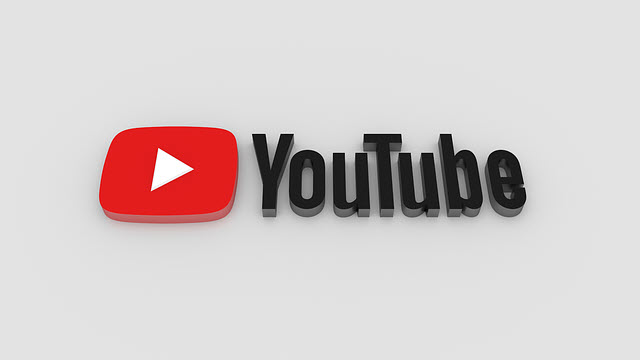 Facing the problem of YouTube not loading or not working? You're not alone. Many users have reported this issue. But don't worry. In this post, we've put together all working fixes for you. Read on to find out.
Reasons why YouTube is not loading
The problem of YouTube not loading or not working can be caused by many factors, such as a server outage, network problem, browser cache or YouTube itself. Once we figure out the possible causes, we can start troubleshooting this issue.
Check to see if YouTube is down
If you're having trouble loading YouTube videos, the problem may not be on your end. Before you go further, you should first check @TeamYouTube Twitter or Down Detector to ensure servers are not down. If an outage is reported, YouTube will not work properly until it is resolved.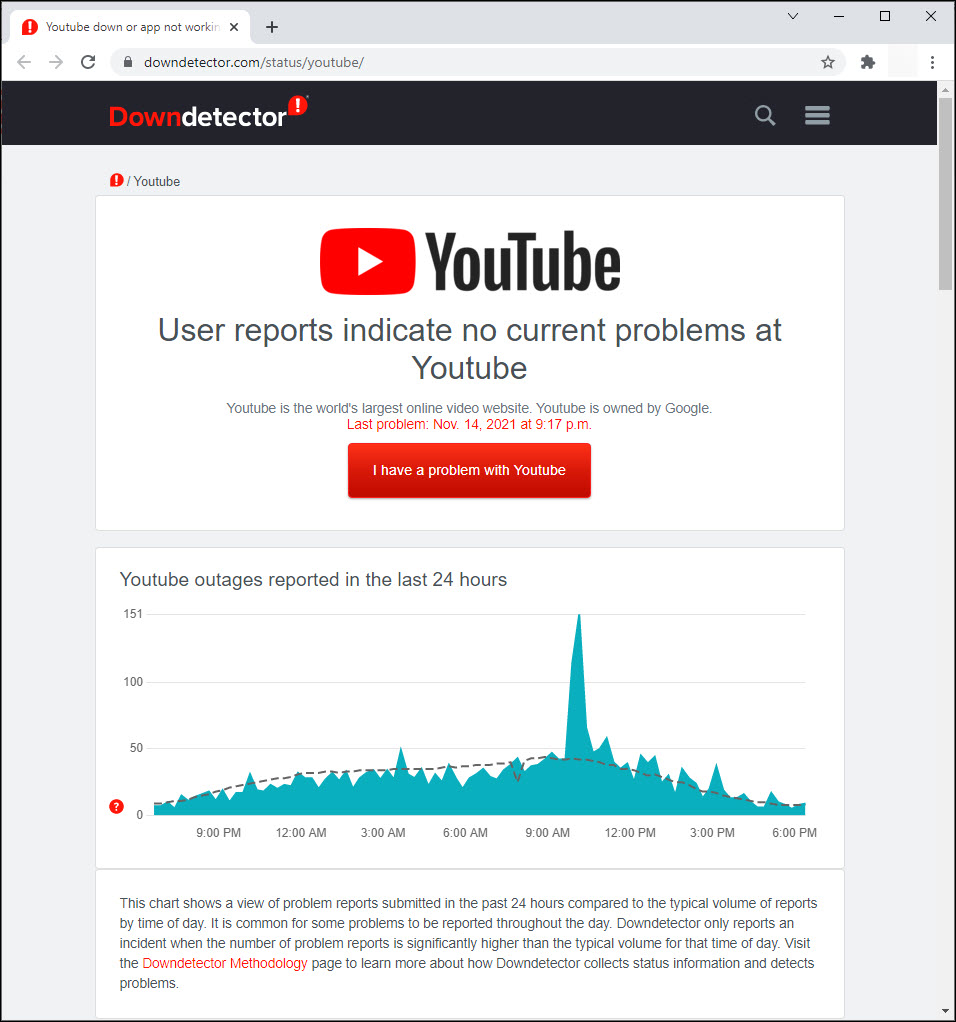 After confirming YouTube is not down, continue with the following fixes.
How to fix YouTube not loading?
Here are some quick fixes that have helped other users fix YouTube not loading issue. You don't have to try them all. Just work your way through the list until you find the one that does the trick for you.
Method 1. Restart your device
When you encounter YouTube not loading issue, the easiest way you can try is to restart your device. It might sound simple, but sometimes that's all it takes to fix the videos not loading issue.
Method 2. Check your Internet connection
The YouTube not loading issue may indicate that you're having a bad Internet connection. To fix it, you can try the following tips:
Switch between Wi-Fi and mobile data/Ethernet connection.
Restart your wireless router. Simply unplug the router from the power supply for one minute, then plug it back in and wait until the indicators are back to their normal state.
Close other bandwidth-hogging applications when playing videos on YouTube.
If you've tried these tips and still experience slow speeds on YouTube videos, chances are your Internet Service Provider (ISP) is throttling your streaming traffic. To fix the issue, you can try using a VPN to bypass bandwidth throttling and unblock geo-restrictions on YouTube.
Method 3. Clear cache & cookies
The cache stored on your device may also cause YouTube to not load. To fix it, you'll need to clear your browser cache or the YouTube app's cache.
Clear cache & cookies in Chrome:
On your computer, open Chrome.
At the top right, click the three vertical dots, then click More tools > Clear browsing data.

In the pop-up window, choose a time range, then check the box next to Cookies and other site data and Cached images and files. Click Clear data.

Clear cache & cookies in other browsers:
If you use Safari, Edge, Firefox, or another browser, the steps to clear the cache data will be quite similar. You can check the browser's support site for instructions.
Clear YouTube app cache:
On your device, open the Settings app.
Tap Apps > YouTube > Storage > Clear data/Clear cache.

Method 4. Check for available updates
If you watch YouTube on your browser, you need to make sure your browser is up to date. This will fix the potential problem caused by your browser.
The YouTube not loading issue can also be caused by the app itself. To ensure YouTube works properly on your device, you should make sure you're running the latest version of the app.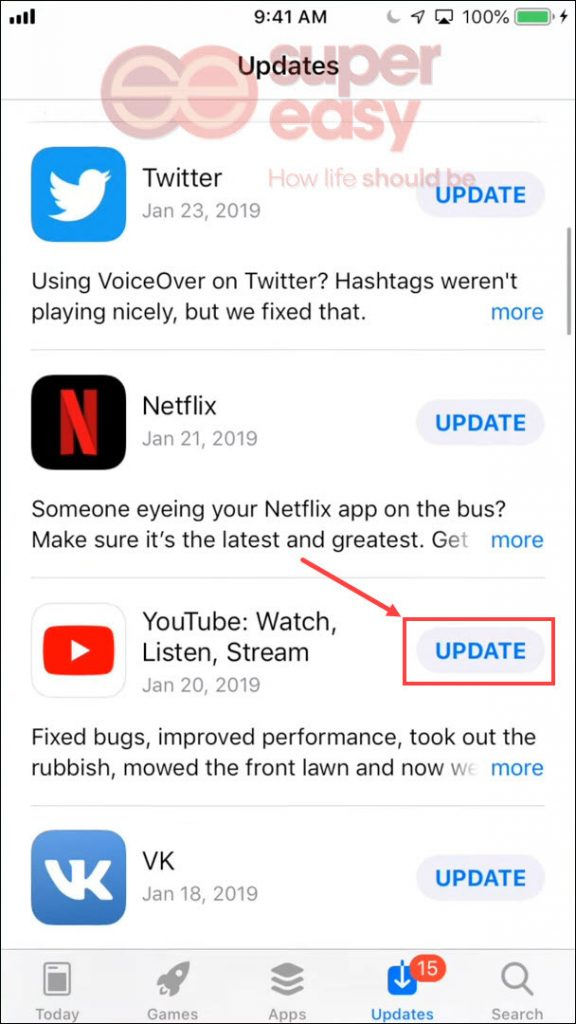 Method 5. Disable browser extensions
Some browser extensions that block ads will affect video playback. To troubleshoot the extensions, you can temporarily disable your browser extensions by playing a YouTube video in incognito mode.
If YouTube works properly in incognito mode, disable your browser extensions one by one to figure out which one is causing problems with YouTube.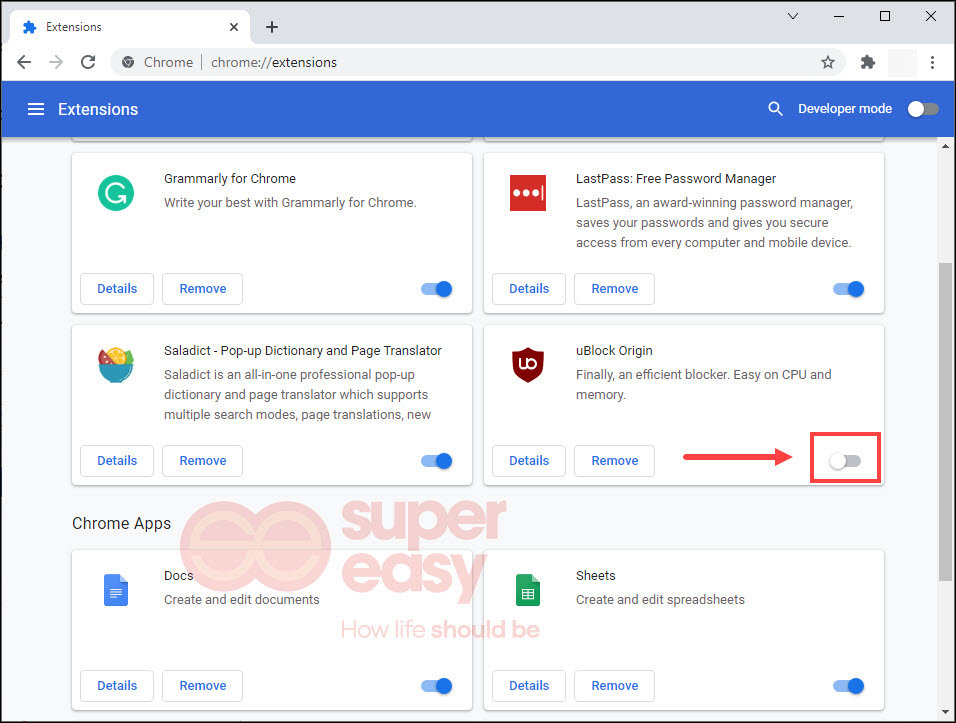 Method 6. Turn on JavaScript
JavaScript must be enabled to play videos on YouTube. Here's how:
Open Chrome, click the three vertical dots, then select Settings.

Click Privacy and security, then select Site Settings.

Scroll down the page, click JavaScript.

Select Sites can use JavaScript.

Method 7. Sync the Date and Time
The date and time settings can also have an impact on your YouTube issues, since Google's servers may have trouble syncing with your device if you don't set them properly. To fix this, open Settings on your device, tap Date & Time and make sure the Automatic Date & Time option is turned on.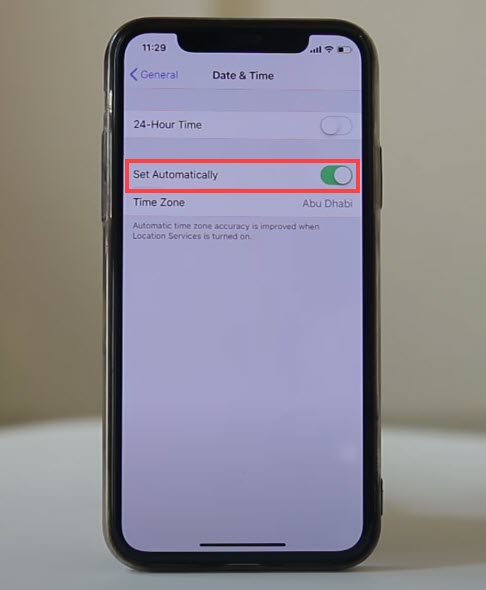 ---
That's it. Hopefully, you can fix the YouTube not loading issue with the methods above. If you have any questions or suggestions, feel free to leave us a comment below.