Fix YouTube Crashing on iOS/Android [Easy Steps]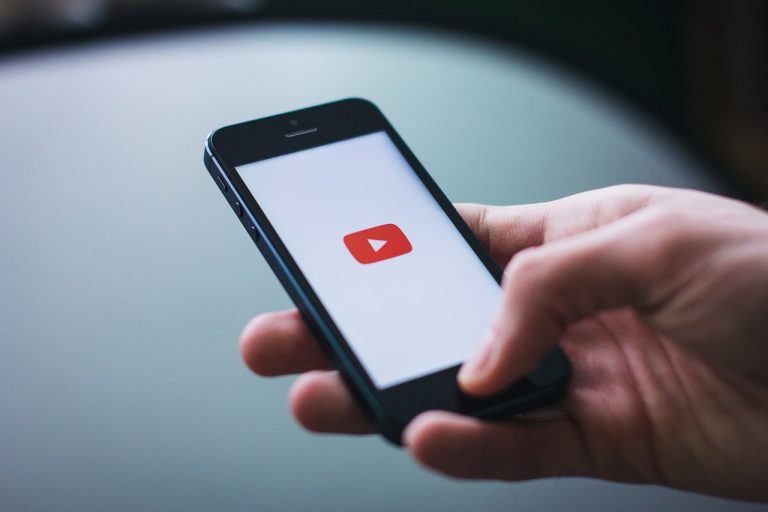 You're ready to stream an interesting video but YouTube crashes randomly? No worries. Here are 5 fixes to help.
YouTube is one of the most popular video-streaming apps used by Android and iOS users. It offers a massive amount of interest & free video content and works smoothly most of the time. However, when the app just crashes for no reason, it can be annoying and completely ruin your watching experience.
So is there anything we can do about it? Of course, YES! Although there are various causes for YouTube crashing, such as network problems, corrupted cache, or wrong settings, here are the corresponding solutions.
Fixes to try:
Here are 5 fixes that work for other users troubled by the YouTube crashing issue. You may not try them all; just work your way down the list until you find the one that does the trick.
Fix 1 – Restart your device
Whenever you encounter an application issue on your iOS or Android, whether it be freezing or crashing, the very first thing you should attempt is a simple restart. This common fix is expected to bring everything within your device back on track.
For iOS users, you can hold the power button and slide to power off, and then hold the power button to power on. After your device is fully started, launch the YouTube app and see how it works.
For Android users, hold the power button and tap Restart. Then, open YouTube to see if the problem disappears.
If this trick doesn't get you out of the constant crashes, there're four more fixes to try.
---
Fix 2 – Check for network connection
Since YouTube requires the network to run properly, you have to make sure the connectivity is fine.
Open your browser or other Internet-based applications to verify your connection is working correctly. If not, try switching to another network. For example, if you're using WiFi, connect to another WiFi or switch to cellular. Then play a few videos with YouTube to test the issue.
If the crashes only occur at YouTube, check out the next fix.
---
Fix 3 – Clear the app cache
When you watch videos with the YouTube app, numerous cache and data is produced and stored. They may clog up your storage space, and cause your application to crash. But fortunately, it's quite easy to clear these cache files.
If you're an iOS user, you need to uninstall the YouTube app to completely remove the app cache. Then, reinstall the app from Apple store to see how the new one works.
Still no luck? Don't worry; continue with Fix 4 below.
If you're using Android, the instructions below will show you how to clear the cache.
1) Go to Settings > Apps.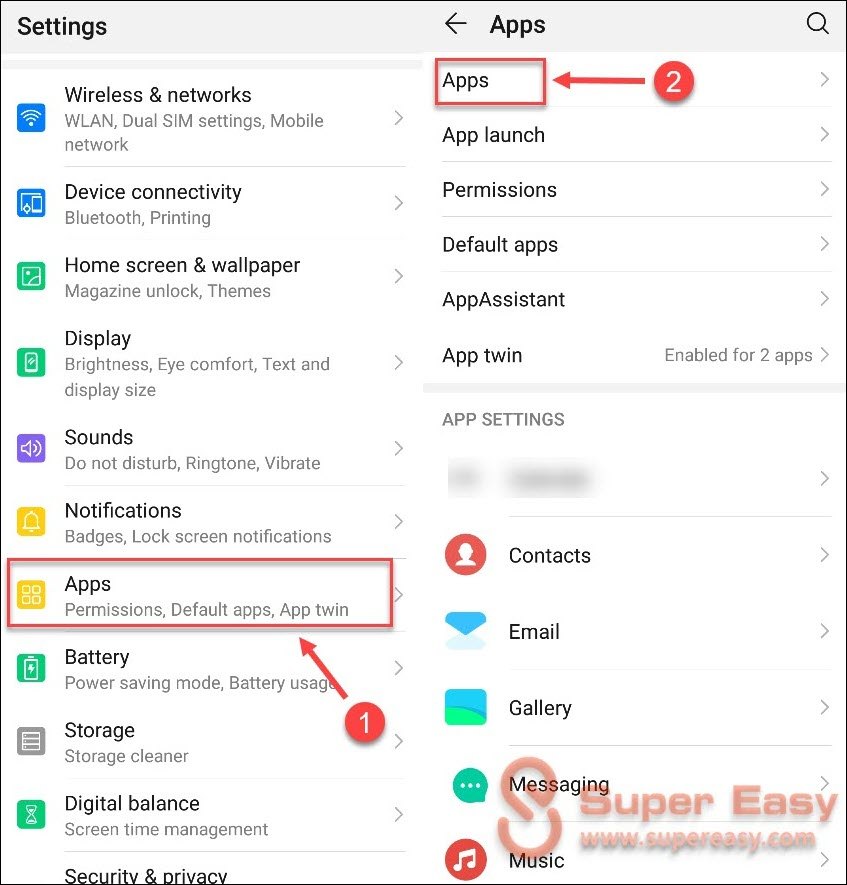 2) Select YouTube from the list.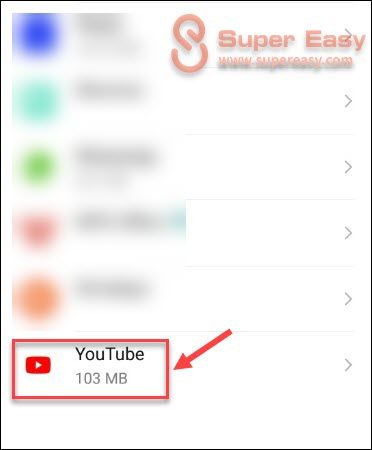 3) Tap Storage and tap Clear Cache.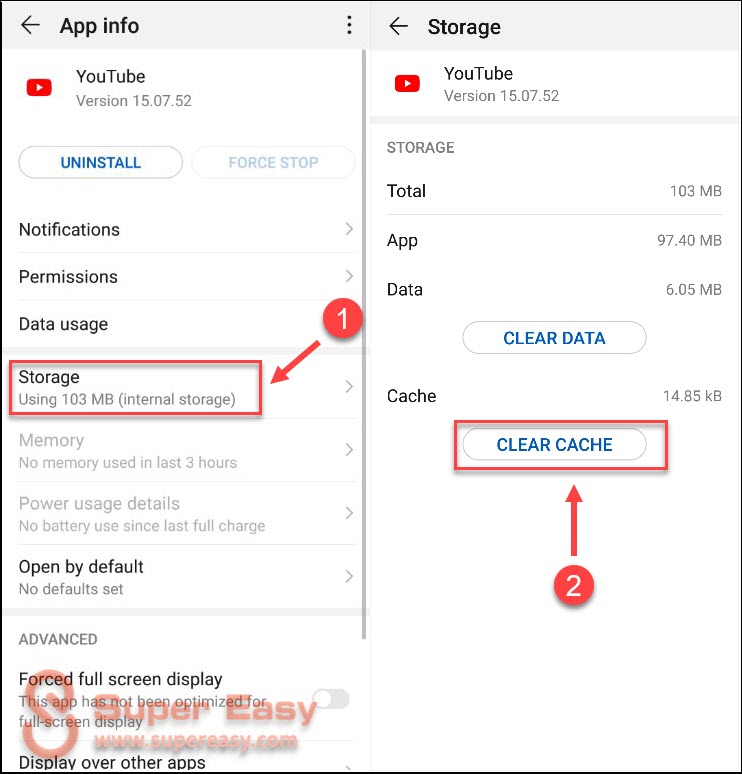 Launch your YouTube app after the process is completed, and it should be playing videos smoothly. If it doesn't, please move on to the next fix below.
---
Fix 4 – Update the YouTube app
If your YouTube app keeps crashing, it's a good idea to update it, as the latest version generally fixes the bugs with the previous one.
On iOS
1) Open the App Store.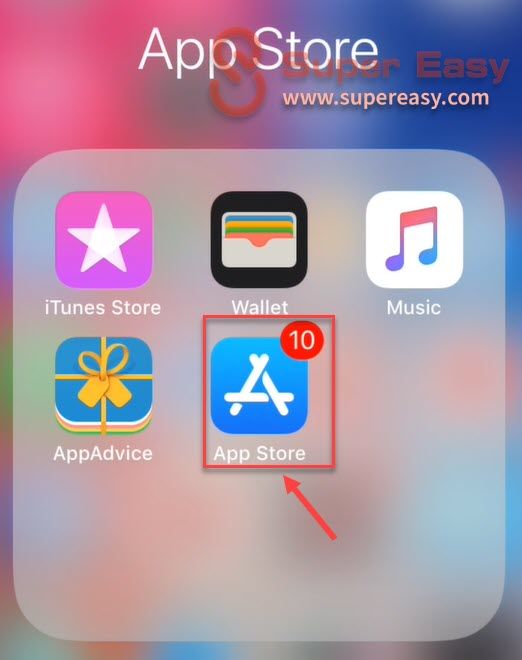 2) Tap Updates, and tap the Update button next to YouTube if there's an available update.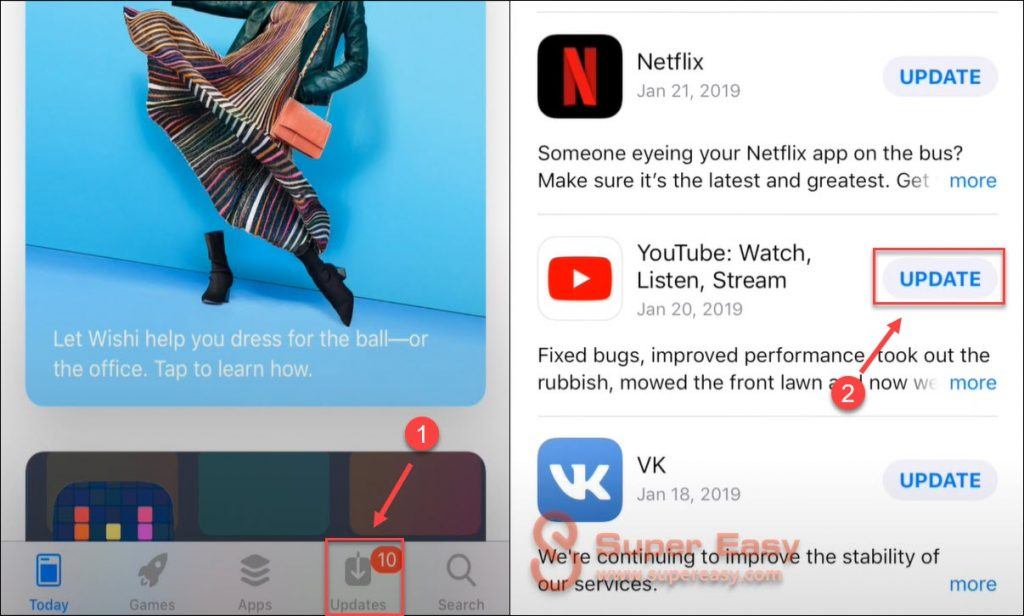 Relaunch YouTube and see if everything is back to normal. If the problem persists, try Fix 5 below.
On Android
1) Open Google Play Store.
2) Tap Menu > My apps & games.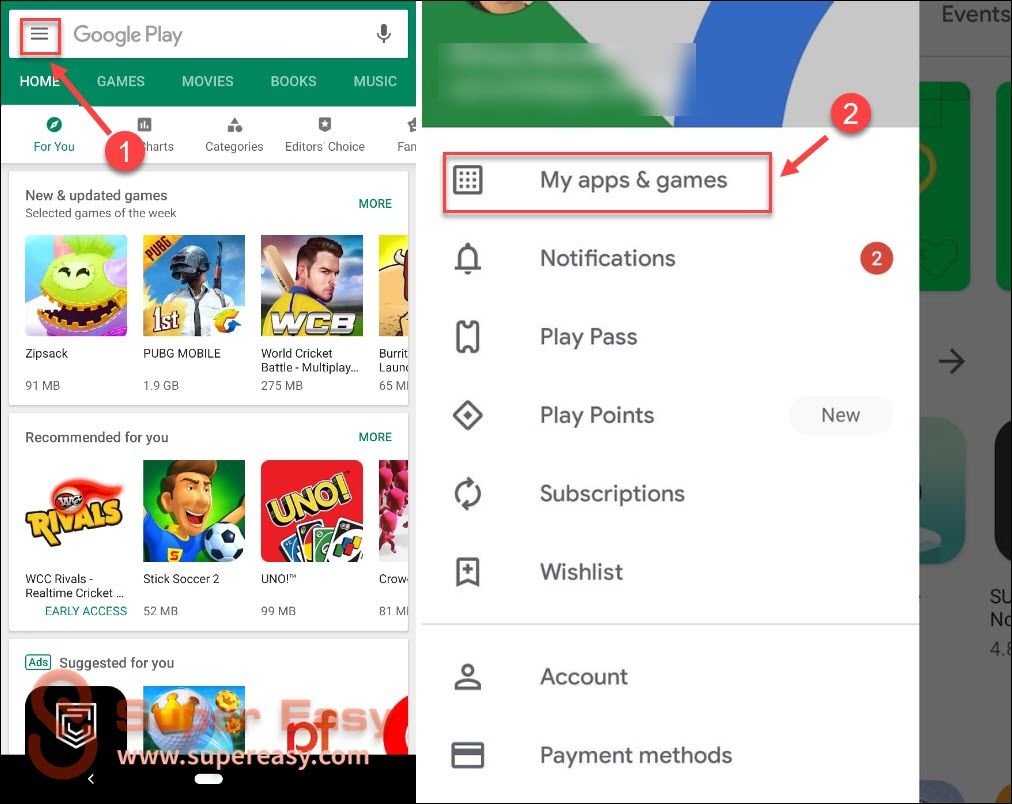 3) Tap the Update button next to YouTube if a newer version is available.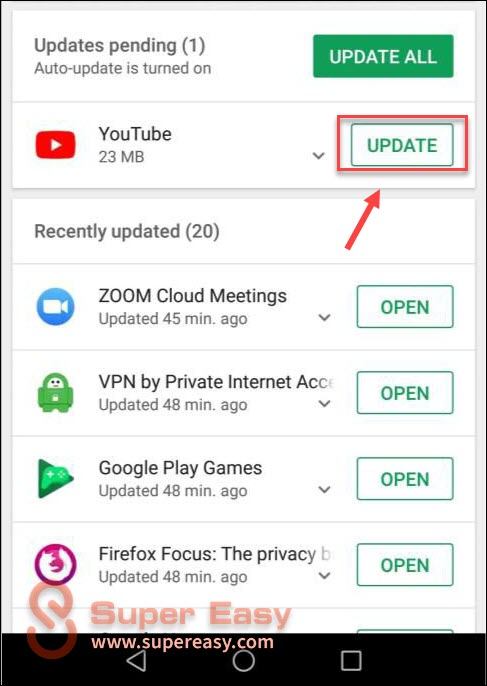 If your YouTube is already the latest while the crashing persists, try the next fix below.
---
Fix 5 – Reinstall YouTube
If the workarounds above don't stop YouTube from crashing, the app may be totally corrupted and dysfunctional. In such a case, performing a reinstallation can usually refresh your application and eliminate the glitches.
If you're on iOS, locate YouTube on the Home screen. Tap and hold the YouTube icon until it begins wiggling. Then, tap the X at the left corner of the icon, and tap Delete when you're prompted.
When you're done with the installation, go to the App Store and download the latest version of YouTube.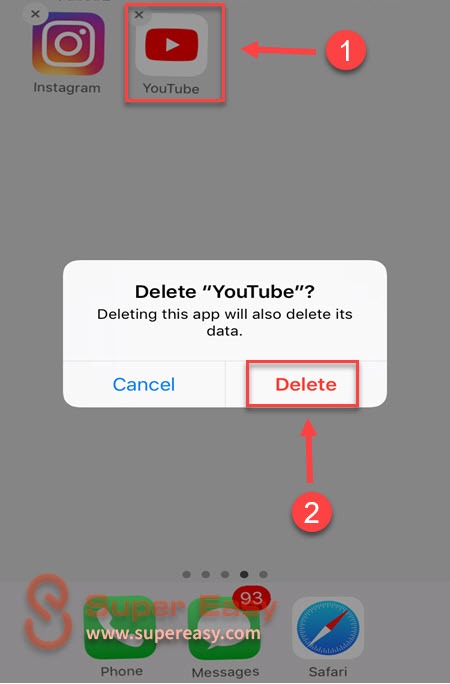 If you're on Android, you can follow the steps below:
1) Go to Settings > Apps.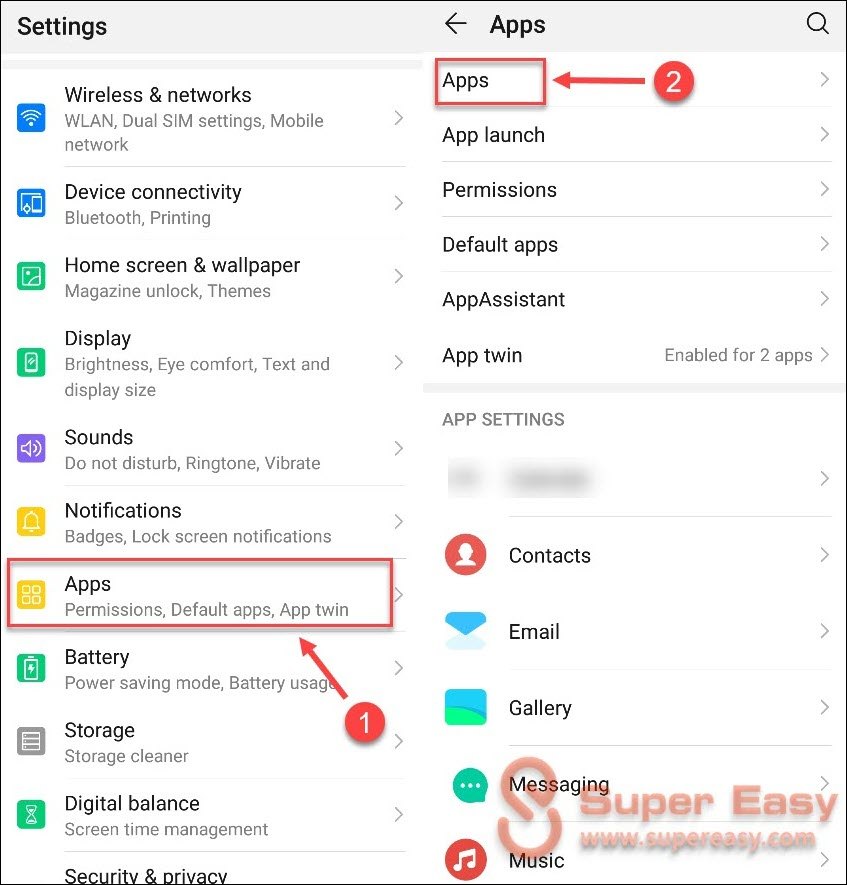 2) Select YouTube from the list.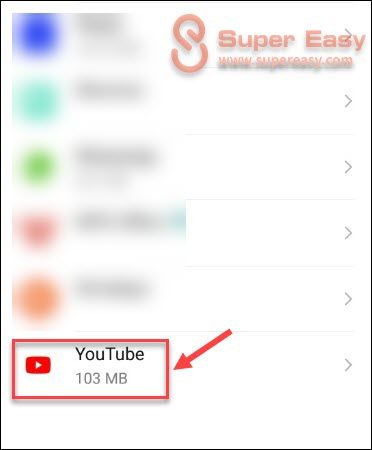 3) Tap Uninstall.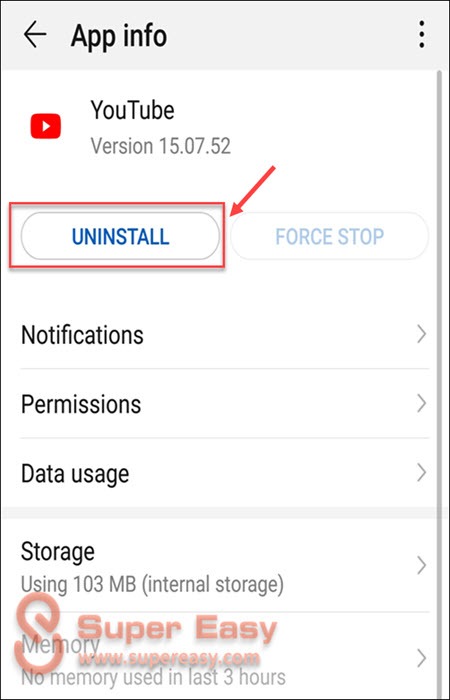 4) Go to Google Play Store and install the latest YouTube app on your device.
The fixes above should help you get rid of the YouTube crashing problem. But if they don't, there may be system errors that are hard to solve, and you should consider factory resetting your device. This action will remove all the personal data, applications, and settings, so, be sure to create a copy of your important data first. As for how to do this, you can read on to the tips below.
Bonus tips: Back up your data
Occasionally you may encounter a range of annoying application issues like YouTube crashing on your iOS or Android devices, and they require some time and effort to resolve. You may need to uninstall and reinstall the applications or even worse, factory resetting your device. During the process, there's a chance that you delete important files accidentally. So to avoid any losses, it's highly suggested you should back up your data before taking further actions.
If you're seeking for a handy tool that can back up your data in a secure and trouble-free way, we have a recommendation for you.
Dr.Fone is an easy and flexible data recovery tool applicable to both iOS and Android devices. It offers a variety of features, covering data backup, data transfer and eraser, system repair, screen unlock and more. You can either choose a specific function or go for the toolkit that encompasses all features. But most importantly, don't forget to use our coupon code to save 20% off all the Dr.Fone products!
Dr.Fone Phone Backup Tool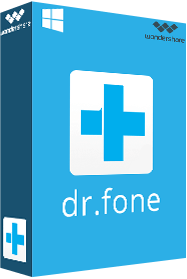 Price: $19.99/Year (1-5 Mobile devices)
$29.95/Lifetime License (1-5 Mobile devices)
Dr.Fone iOS/Android Toolkit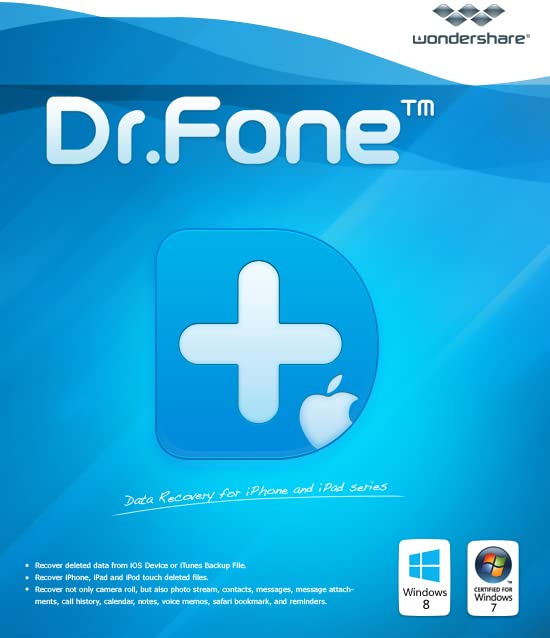 Price: $79.95/Year (Android)
$99.95/Year (iOS)
$139.95/Year (iOS & Android)
---
Hopefully you'll find this post helpful. If you have any questions, suggestions, or experiences dealing with YouTube crashing, please feel free to leave a comment below.