How to Fix This Accessory May Not Be Supported on iPhone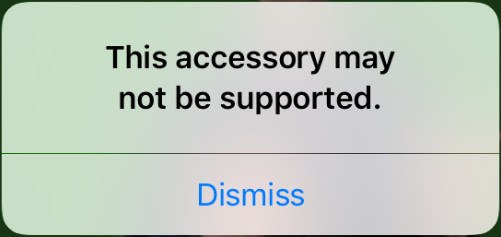 Don't worry if your accessories "may not be supported" by your iPhone. There are still something you can do…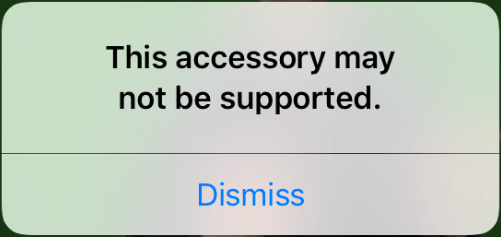 Many iPhone users are having an issue with their cellphone. They've been seeing a "This accessory may not be supported" error when they're connecting their iPhone to their accessory like power adapter.
This is a very frustrating issue. You can't charge your iPhone or use your accessory because of this error. But don't worry. It can be fixed…
Try these fixes
The following are a few methods that have helped many iPhone users fix their issues. You don't have to try them all; just work your way down the list until you find the one that works for you.
---
Method 1: Force restart your iPhone
You may see the "This accessory may not be supported" error because of the temporary interference from the apps or caches on your iPhone. A restart of your iPhone can clear your caches and reset your iPhone system. So you should try this to see if this gets rid of the interference and fixes your error. If it does, great! But if not, there are two more fixes for you to try.
Method 2: Clean your iPhone charging port and accessory connectors
Your "This accessory may not be supported" error may occur because your iPhone charging port or the connector of your accessory is not cleaned. The dirt or lint in the charging port or on the connector blocks your accessory connection, so your iPhone is unable to recognize your accessory. You should clean all the ports and connectors. You may need to use compressed air or a paper clip to do the cleaning.

After the cleaning, try connecting your accessory to your iPhone and see if this gets rid of your error. If the error's gone, you've solved your problem. But if not, you may need to…
Method 3: Try another accessory
You may also get this error if you're using a broken accessory. Or perhaps your accessory is not certified by Apple, and your iPhone doesn't recognize it and tells you it's not supported.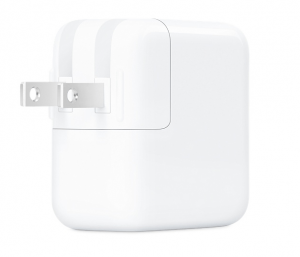 To see if your accessory is the cause, try using a new, certified accessory. You can borrow one from your friend or get one from Apple. Then check to see if this helps your fix the error.