Fix Spotify Error Code 4 [Step by Step]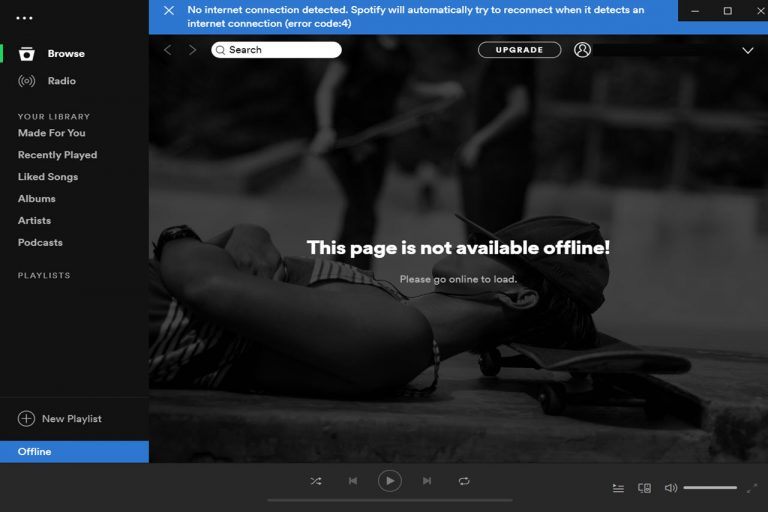 Spotify error code 4 is stopping you from streaming your favorite songs? Here're the fixes.
When you launch Spotify and get ready to stream your favorite songs, a confusing error code 4 and a line of text pop up, saying there's no internet connection. That's quite annoying, but don't worry. In the post, we'll show you how to fix this error step by step.
Try these fixes:
Fix 1 – Restart your computer
Whenever you encounter the software-related issues, you can first attempt a computer restart. This trick is simple, but it may refresh your operating system and remove the corrupted temporary data that led your software to malfunction. If this doesn't work, let's go on to further troubleshooting steps below.
Fix 2 – Change the DNS settings
DNS, short for Domain Name System, is a service that allows you to access your favorite sites or online services. If you're using the Internet Service Provider (ISP)'s default DNS servers, it's possible the network is slow or unstable, and Spotify fails to connect correctly. In this case, try switching to Google's public DNS and see if that brings Spotify back online.
1) Type control panel in the search bar, and click Control Panel.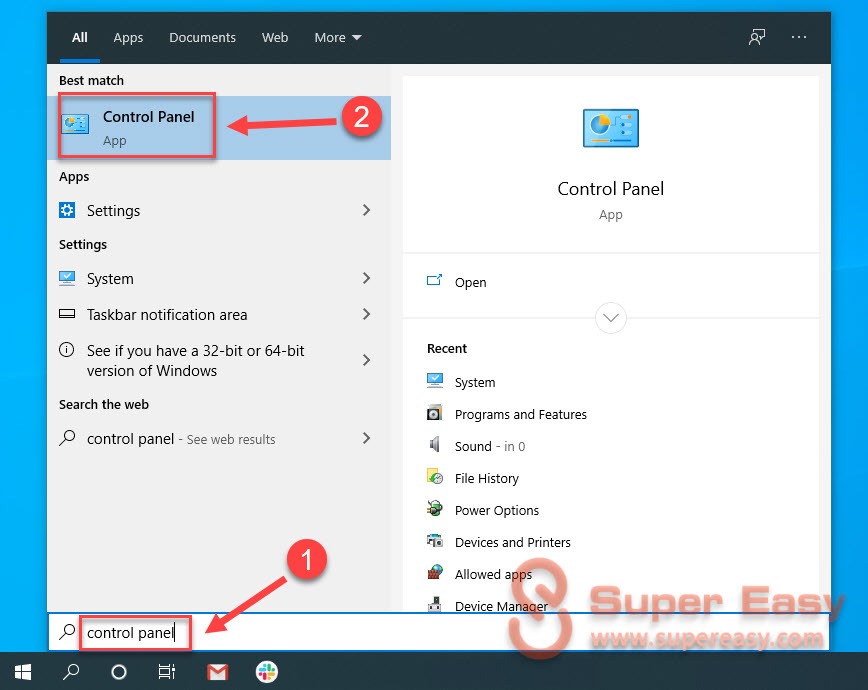 2) Select Category from the drop-down menu next to View by, and click Network and Internet.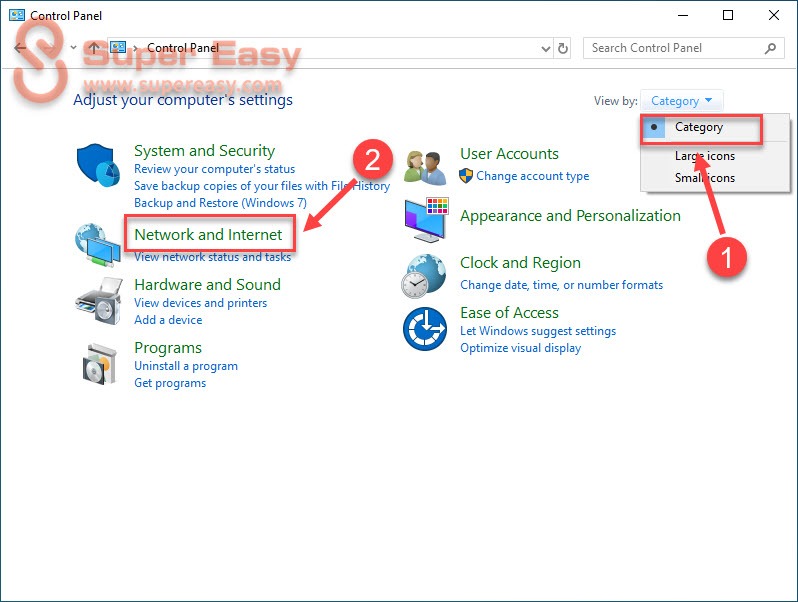 3) Click Change adapter settings.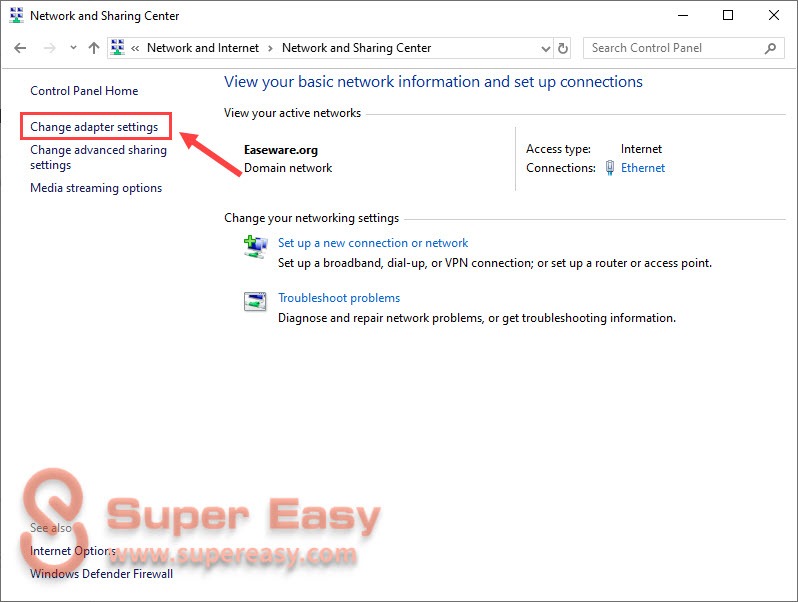 4) Right-click on the internet you're using and click Properties.
5) Click Internet Protocol Version 4 (TCP/IPv4) and click Properties.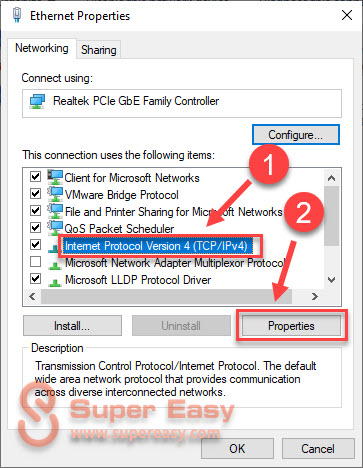 6) Click Use the following DNS server addresses. Then enter 8.8.8.8 for preferred DNS server and 8.8.4.4 for alternate DNS server, and click OK.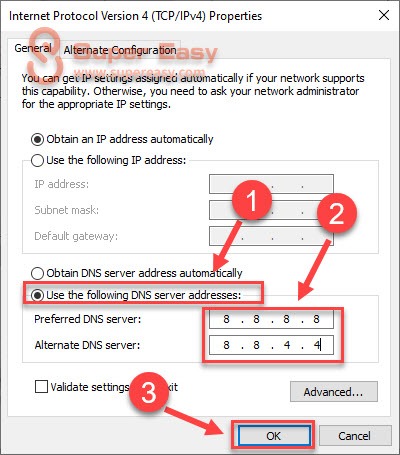 7) Restart your computer and launch Spotify again to test this method.
If the Spotify error code 4 is still there, check out the next fix below.
Fix 3 – Use a VPN
The Spotify error code 4 may also occur when your network connection is poor or the network is blocked. In this case, you could use a VPN to fix the issue and also gain a better streaming experience.
There are various free VPN service providers online, but they may pose great risks to your privacy and data. We recommend paid VPN services like NordVPN or ExpressVPN, which are safer and more stable.
NordVPN offers a 30-day free trial so that you can try it out before you subscribe. If it doesn't suit your needs, simply cancel the subscription before the trial ends. If you're satisfied with the product, you can get it at a cheaper price with our 70% off coupon code.
If this method doesn't help, take a look at the next fix below.
Fix 4 – Modify the proxy settings of Spotify
A proxy server connects your computer to the Internet. If Spotify loses network connection constantly, you could modify the app's proxy settings and see if your issue is solved. Many users reported to fix the Spotify error code 4 by setting Spotify's proxy type to Auto Detect.
1) Open Spotify.
2) Click Settings at the bottom of the login panel.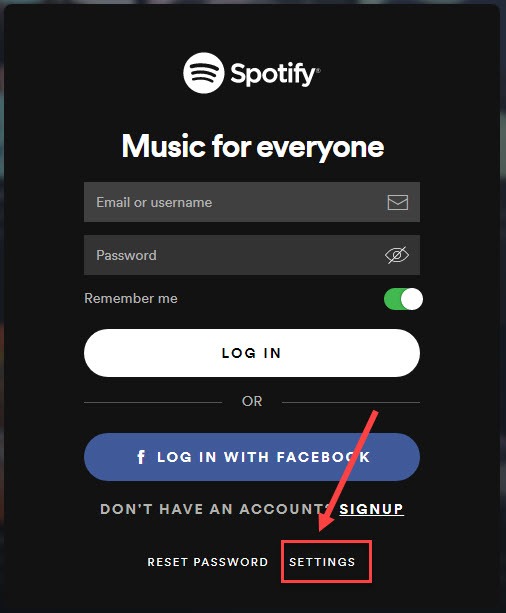 3) Select Auto Detect from the drop-down menu at the upper right corner, and click Update Proxy.

You can relaunch the Spotify app to test if the Auto Detect option works. If not, make sure to try the rest of the options until you find the one that does the trick. If none is viable, you can continue with the next fix below.
Fix 5 – Allow Spotify through Windows Defender Firewall
Windows Defender aims to protect your computer from threats or hazards, but sometimes it can be overprotective and prevent your applications from running properly. If Spotify is blocked, the error code 4 is likely to appear, but you can unblock it manually.
1) On your keyboard, press the Windows logo key and R at the same time to invoke the Run command. Then, type control in the field and click OK.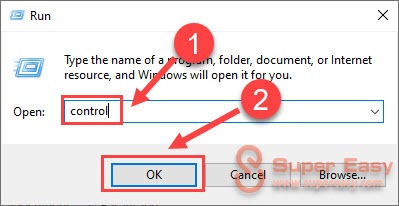 2) Select Small icons next to View by. Then, click Windows Defender Firewall.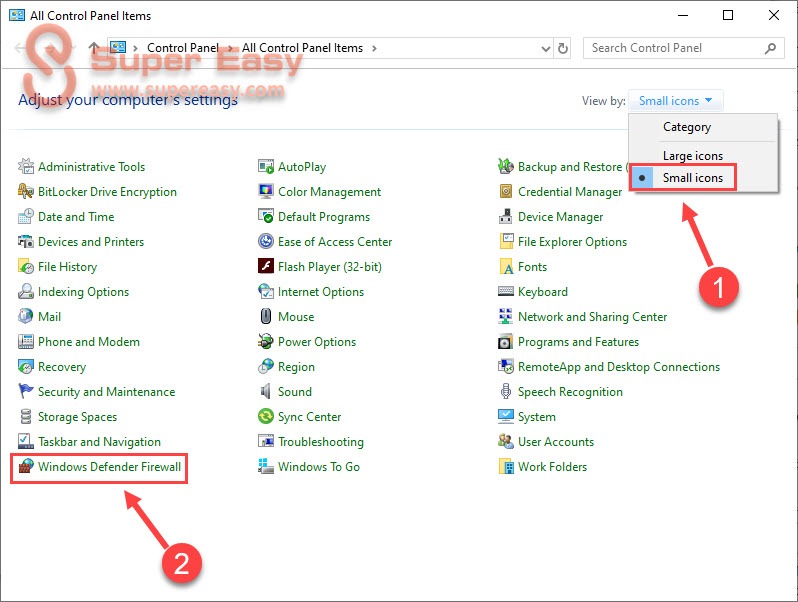 3) Click Allow an app or feature through Windows Defender Firewall.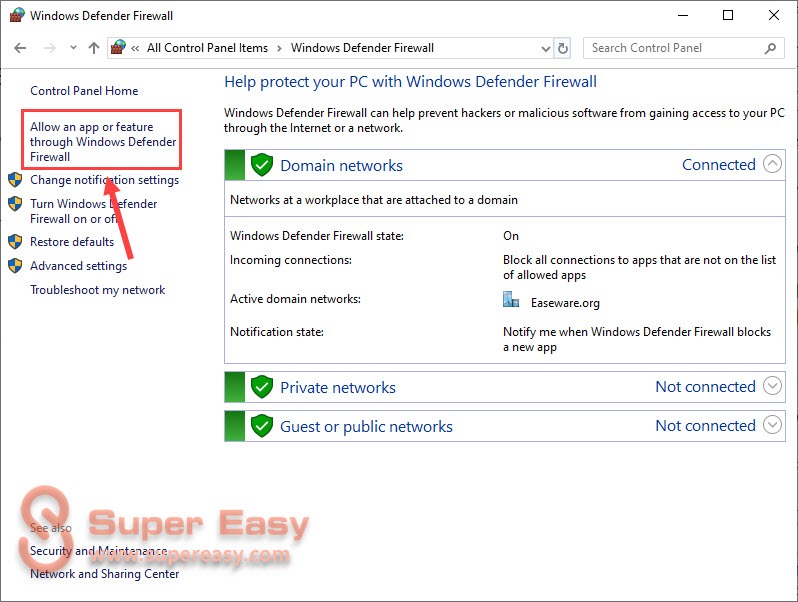 4) Click Change Settings. Then, find the Spotify app in the list, and make sure all the boxes next to it are checked, and click OK.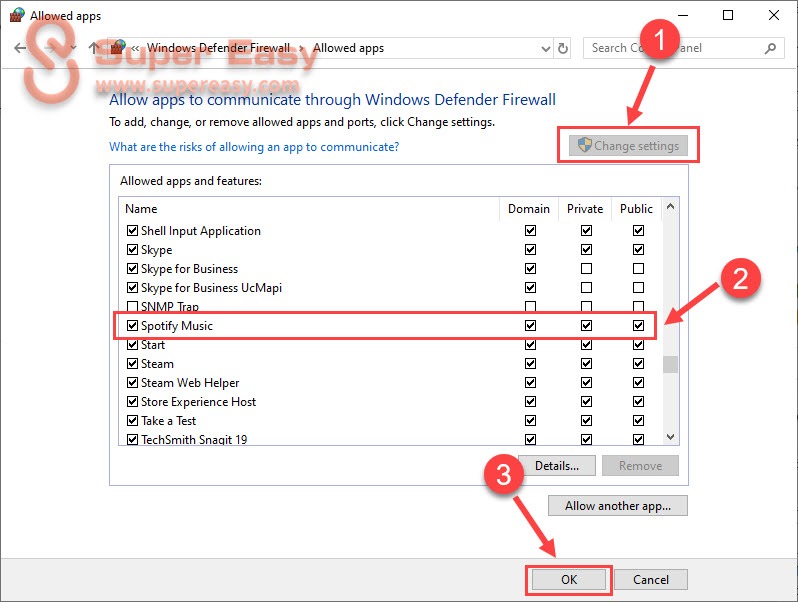 If you've allowed Spotify through Windows Defender Firewall but the offline situation remains, try Fix 5 below.
Fix 6 – Temporarily disable your antivirus
Apart from Windows Defender, you may have installed additional antivirus on your PC to get rid of potential attacks. However, they can also be the culprits of Spotify connection failure.
To determine whether it's the cause, you could temporarily disable your antivirus. If the Spotify error code 4 goes away, you need to whitelist Spotify in the anti-virus programs so that you can use both without conflicts. You can simply follow the guides below:
If the same connection issue persists even without any antivirus running, you can move on to the last fix.
Fix 7 – Reinstall Spotify
Although Spotify error code 4 is more of a network issue, we suggest you reinstalling Spotify if all the fixes above don't yield the result.
1) On your keyboard, press the Windows logo key and R at the same time to open Run box. Then, type appwiz.cpl and click OK.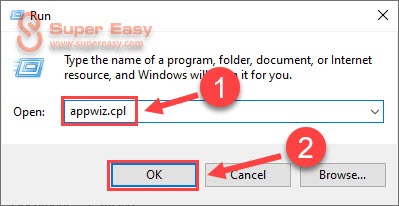 2) Select Spotify from the list and click Uninstall.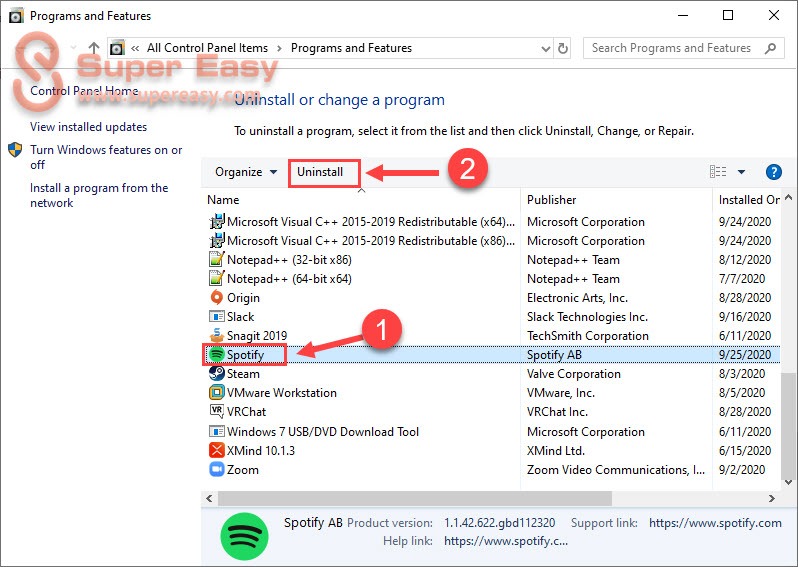 3) Follow the on-screen instructions to complete the uninstallation process.
4) Download Spotify from its official website, and then reinstall the app.
The fresh copy of Spotify should be working properly as you want, so now, just enjoy the music!
---
Hopefully you're able to fix Spotify error code 4 with one of the methods above. If you have further questions or suggestions, or similar experience dealing with this issue, feel free to share with us in the comment section.
You may also like:
How to get Spotify Premium for free [2020]