How To Fix Pocket Camp Connection Issue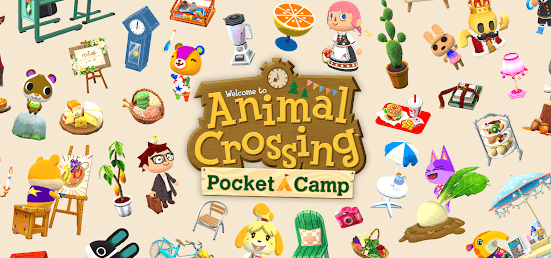 Animal Crossing: Pocket Camp is a free mobile game about exploring nature, making friends, and collecting cool items to create the place you like. It's almost the same as Animal Crossing: New Horizons in Nintendo Switch. So if you love Animal Crossing, don't miss the game! However, what to do if the Pocket Camp is not working? How to deal with the error messages? Don't worry, this post will show you how to fix Animal Crossing: Pocket Camp issues.
Right now, if you have both Pocket Camp and New Horizons, you can connect the worlds and get rewards. You'll receive special items for the New Horizons and 50 Leaf Tickets for Pocket Camp.
Try these fixes:
Check your internet connection
The "communication error" message in Animal Crossing: Pocket Camp can be various, but all of them seem to be connection issues as you can't play the game offline. Before you dig into some complicated fixes, check your internet connection first.
Switch WiFi into data, then relaunch the game and wait. If it's working normally, there's something wrong with your network.
You can fix the network in two ways:
Reboot your router
Reset your router
Reboot your router is an easy and usable method. Hold the power button for 5 seconds and your router should be set. Or you can reset your router by holding the reset button for 5 seconds, then follow the instructions on the back of the router to reset your network.
If it's not working, please contact your local ISP service and ask for help.
Well, it's possible that Nintendo's servers can't handle the number of players and causes the error. You can go to Nintendo's social channels for more information. If the problem is on their ends, we're expecting Nintendo to fix this problem as soon as possible.
But if it's neither your network nor Nintendo's server, you can move to other fixes.
Reboot your device
I believe most of you will exit from the game and force quit it, then start the game once more. It works for a few occasions. If it's not working, simply restart your device would be the next step. Reboot your device will shut down all background apps and give the system a fresh start. The app will have more resources and get a boost in performance which may solve the issue.
If that still doesn't help, you can try the following steps to clear and reacquire data for the game:
On the title screen, select the menu icon in the upper-left corner.
Select "Data Restore" to reacquire data.
Update the app
When restarting the game or your device is not a fix, check the new updates. Updating the app would be a fix for most issues. Some players had reported their app is now working after downloading the latest version of the app. You can update it through the Appstore/ Google Play store.
Device users
Requirements
iOS users
iOS 11.0 or newer
(Devices that are able to update to iOS 13.0 or newer are recommended.)
Note: It may take some time before Animal Crossing: Pocket Camp is supported on the newest version of iOS.
Android users
Android OS 5.0 or newer
Devices with 1.5GB or more of RAM
Devices with 64-bit CPU
Note: Some devices may not be supported. In certain cases, some devices may not be supported even when they meet the conditions listed above. For more information regarding your specific device, please see the manufacturer's official website.
It may take some time before Animal Crossing: Pocket Camp is supported on the newest version of Android OS.
Devices without a built-in microphone will be unable to use the Send a Tune feature.
---
That's it! Hope this post would help you enjoy the game. If you have any questions or suggestions, you're welcome to drop a comment below. We'll try our best to help. Have fun!